Peak Climbed: "Aires Butte"

Peak Height: 6,492'

Route: Led By Sheep

Difficulty: 5.6

Location: Zion National Park, Utah

Trailhead: UT-9 pullout

Mileage & Gain: 2 mi & 1,200 ft RT

Date Climbed: November 20, 2018


There is almost no easy rock climbing in Zion National Park. Unless you climb at the 5.10+ level, options are very limited. It's no surprise that Led By Sheep, an easy slab route in an incredible setting on the east side of the park that was established in 2005, has become so popular.
I'd already climbed Aires Butte twice before but I was happy to go back and repeat this classic again with Kevin. We cruised it pretty quickly and I noticed that it was getting "stepped out". I've never used that term for rock before, but some of the footholds were certainly larger than they used to be! Not that I'm complaining!
A big thanks to the group of four from Durango who very kindly let us go ahead of them, and then loaned Kevin a spare ATC after he fumbled his. We wouldn't have gotten off the ground if not for them.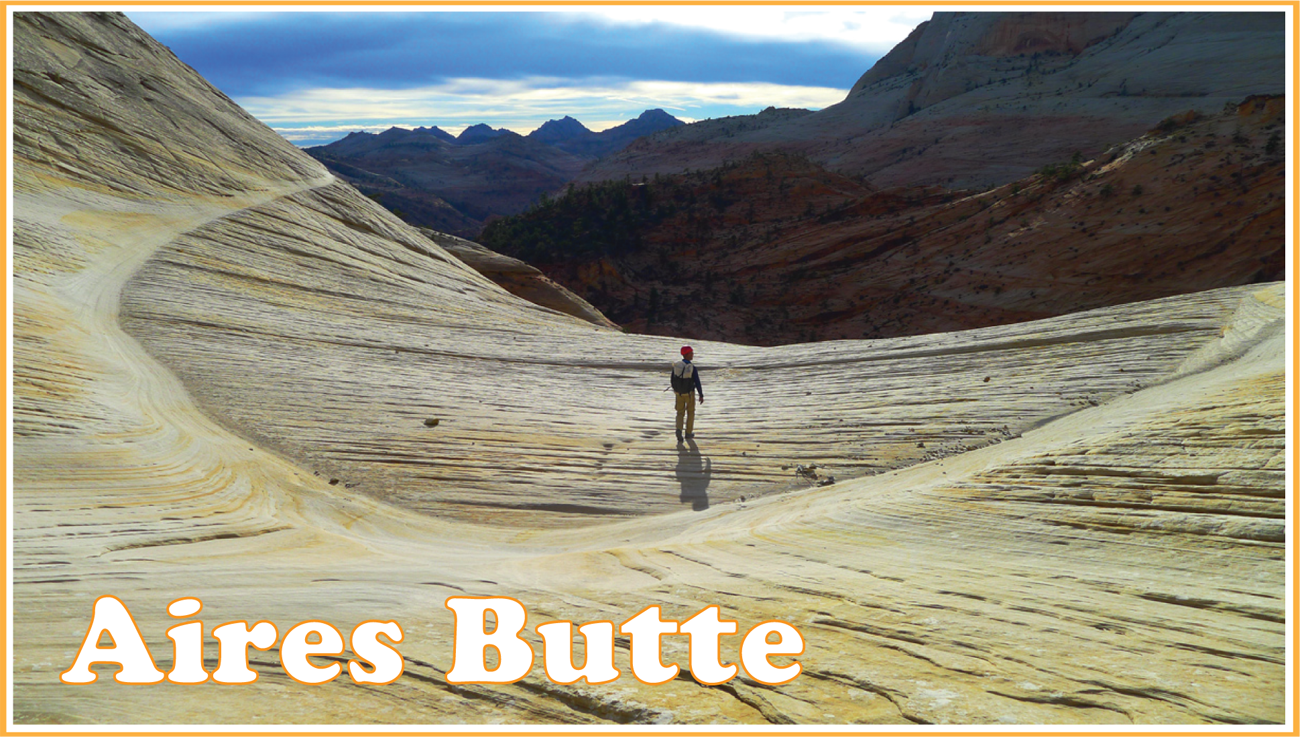 ---