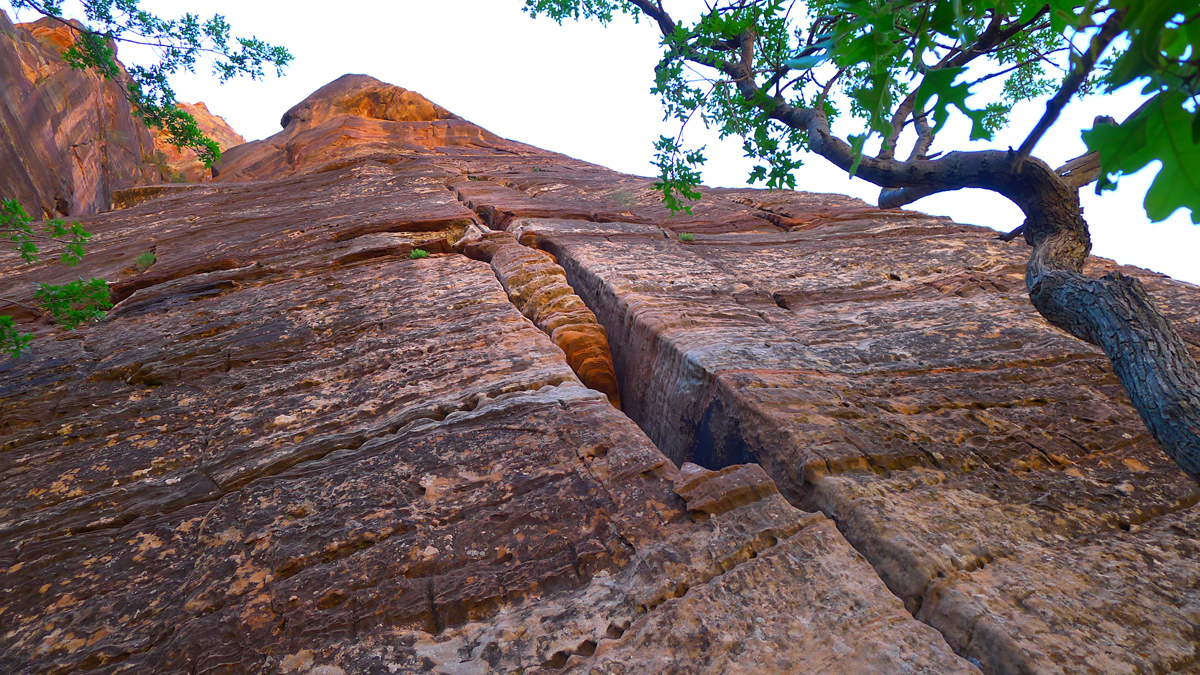 Looking up the first pitch crack from the base of the route.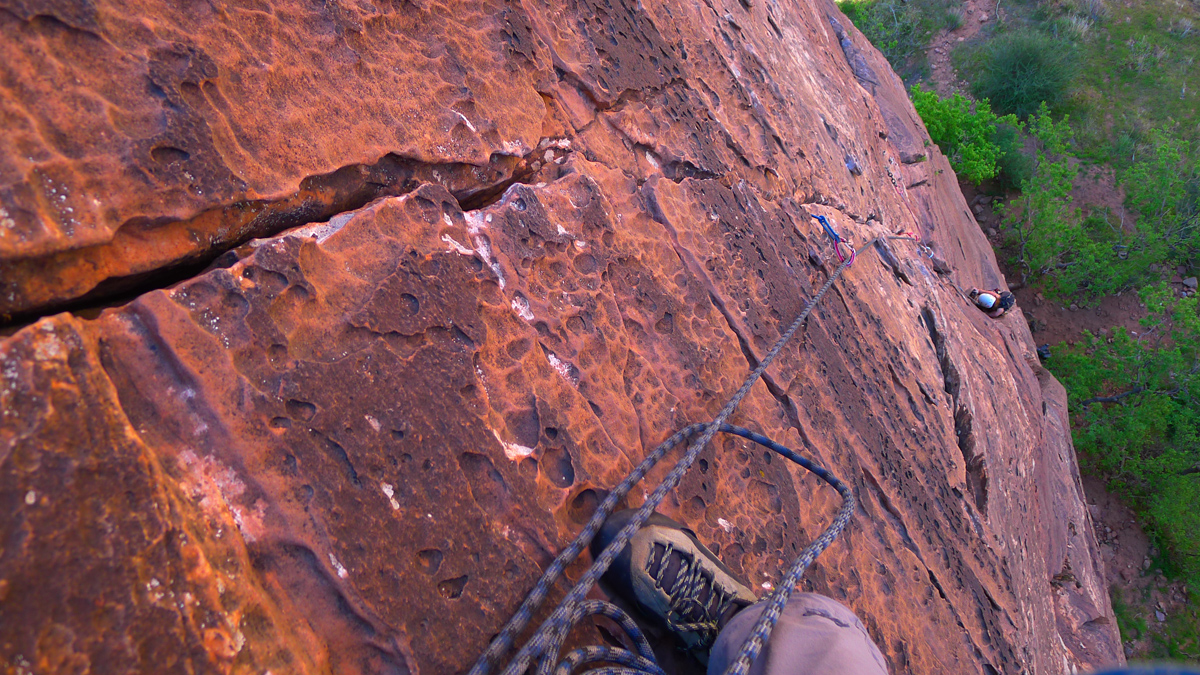 Looking down the first pitch from the first bolted belay.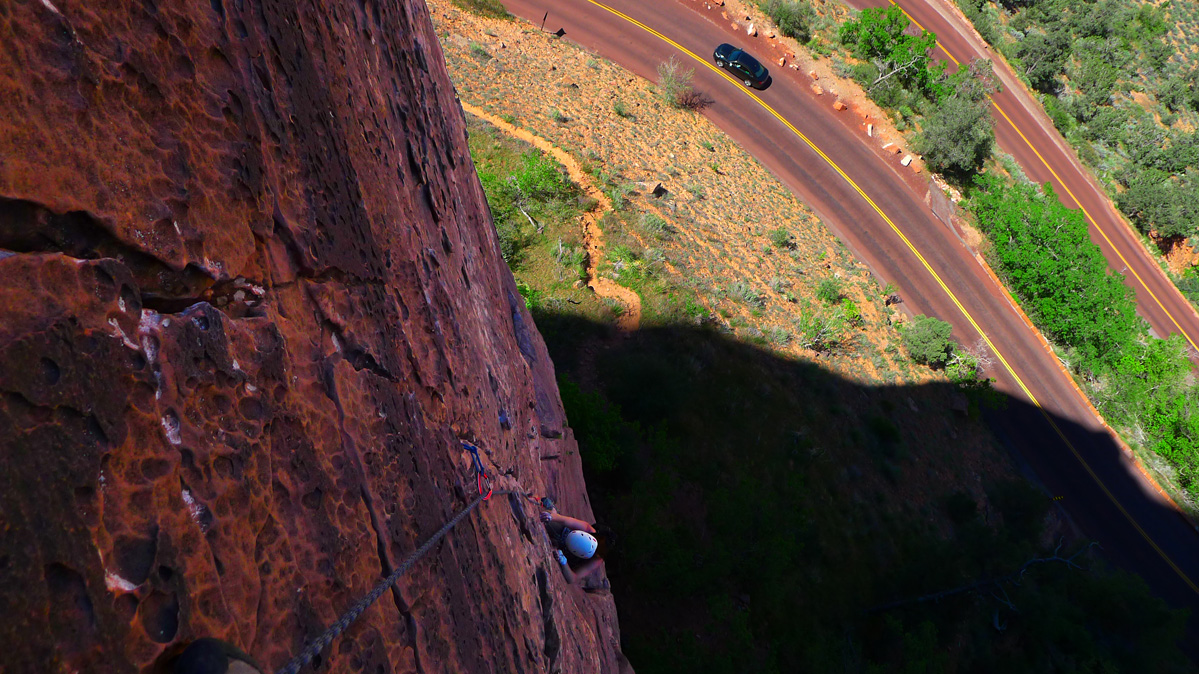 High above UT-9 just west of the Zion - Mount Carmel Tunnel.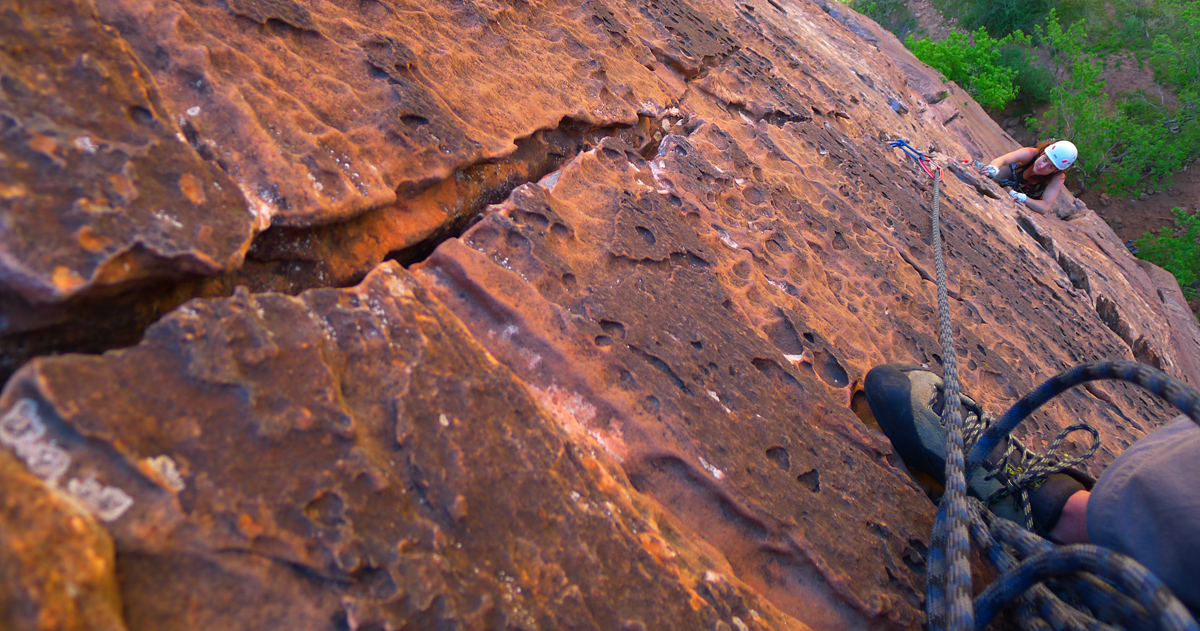 Steph working through the long first pitch, perhaps 115 feet.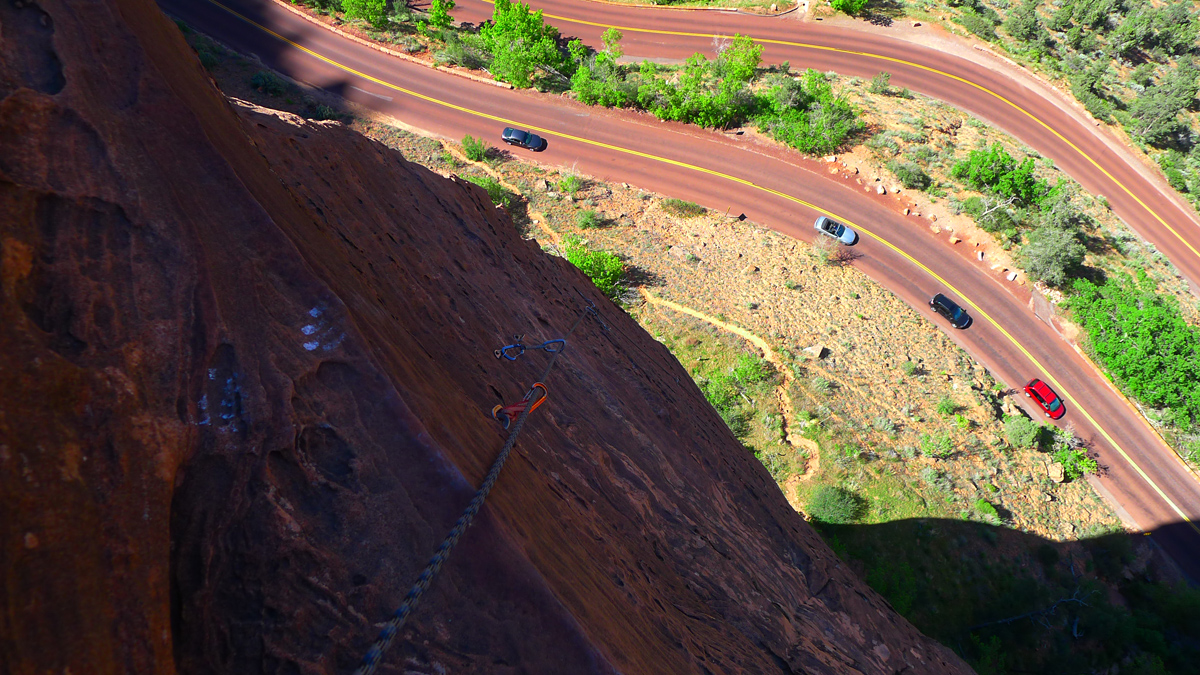 View down the second pitch, this one all bolted face climbing with a spicy crux.
The East Temple looking fine across the street.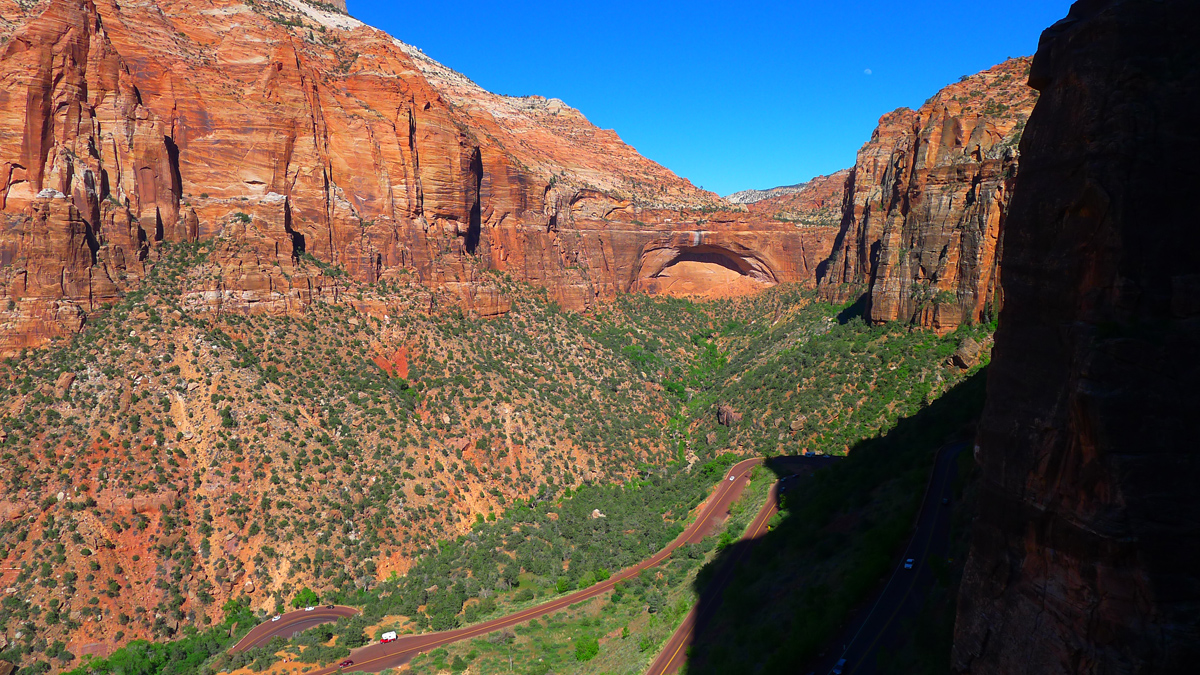 Switchbacks on the west side of the tunnel.
Nice views of Mount Spry too.