Baptist Draw is a classic canyon in the San Rafael Swell. Although the technical difficulties are limited to just a few rappels, I found the canyon to be absolutely beautiful and shockingly worthwhile. On the third and final day of Chickfest a large group of us, from total beginner to absolute expert, enjoyed a casual descent and then had some fun upclimbing muddy Chute Canyon to get back to our cars.
Wild horses. Family Butte is in the background.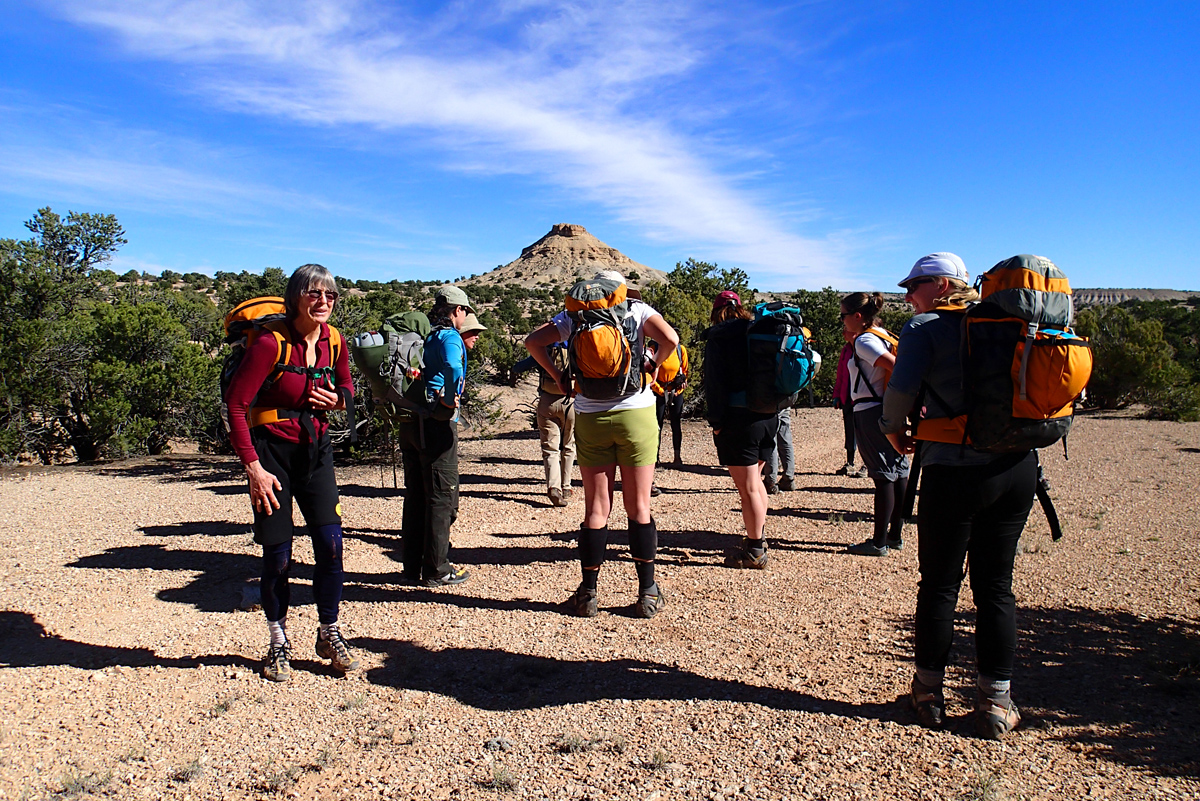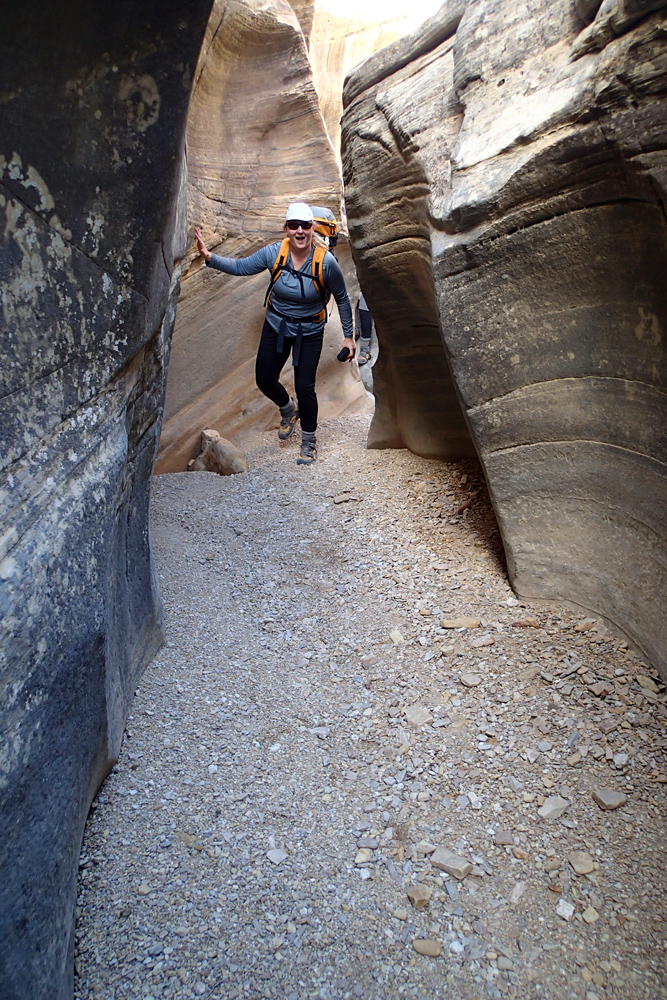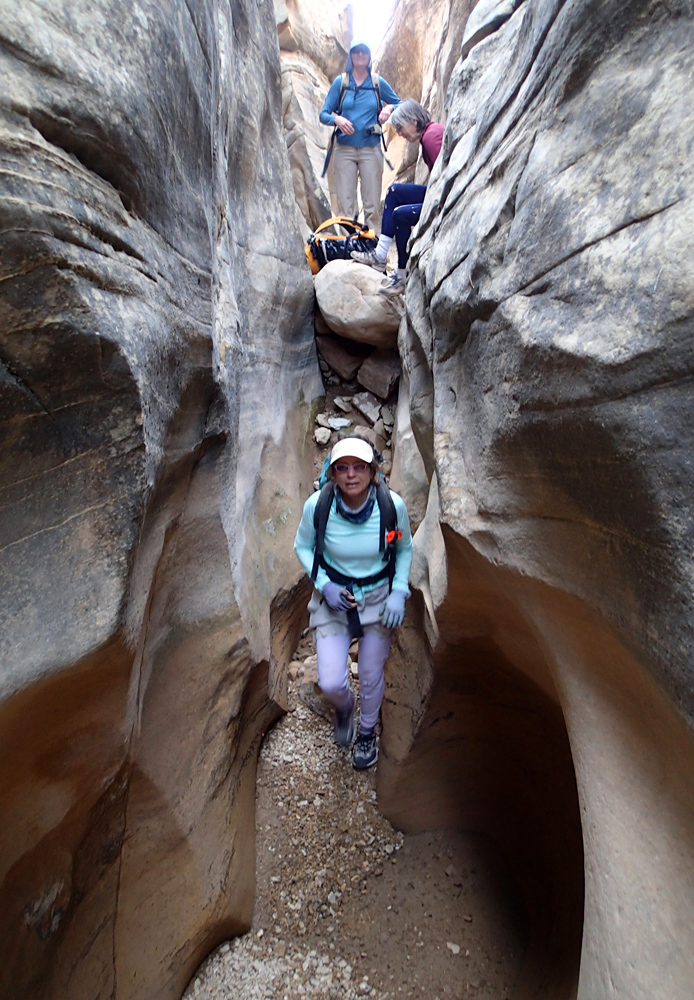 The introduction.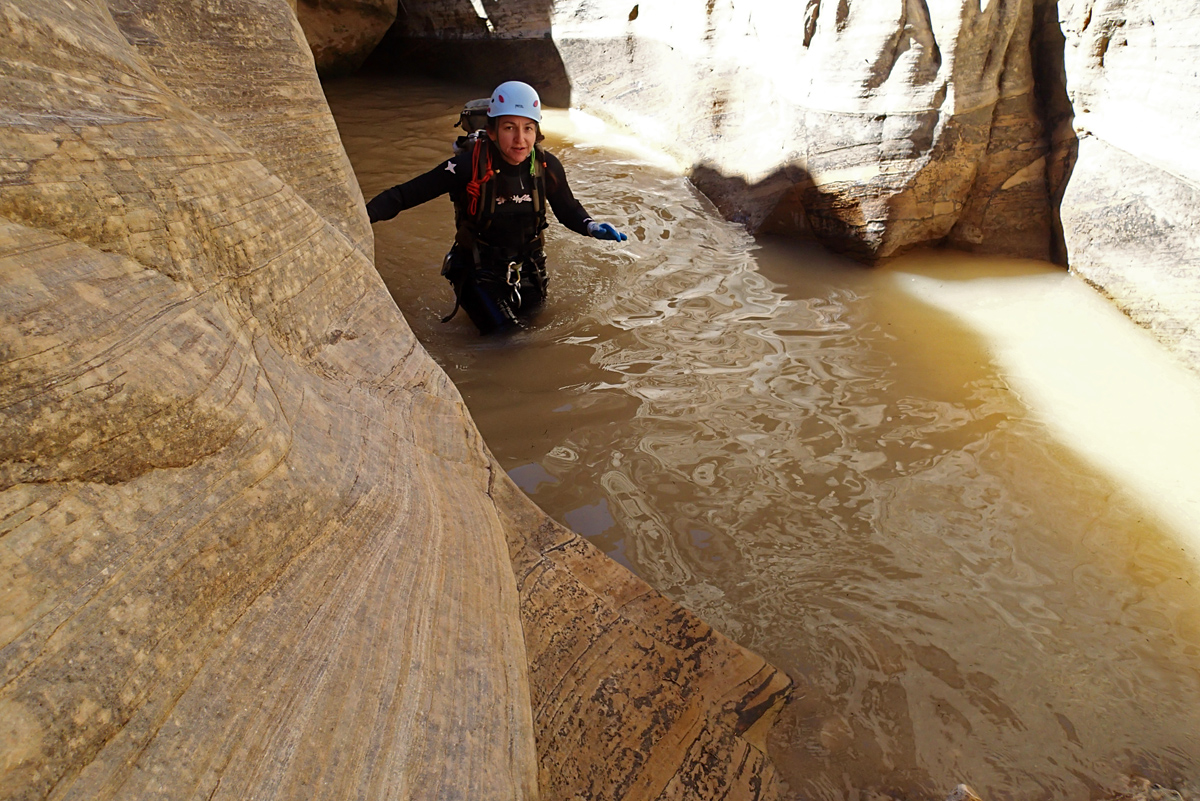 Amy wades the first pool.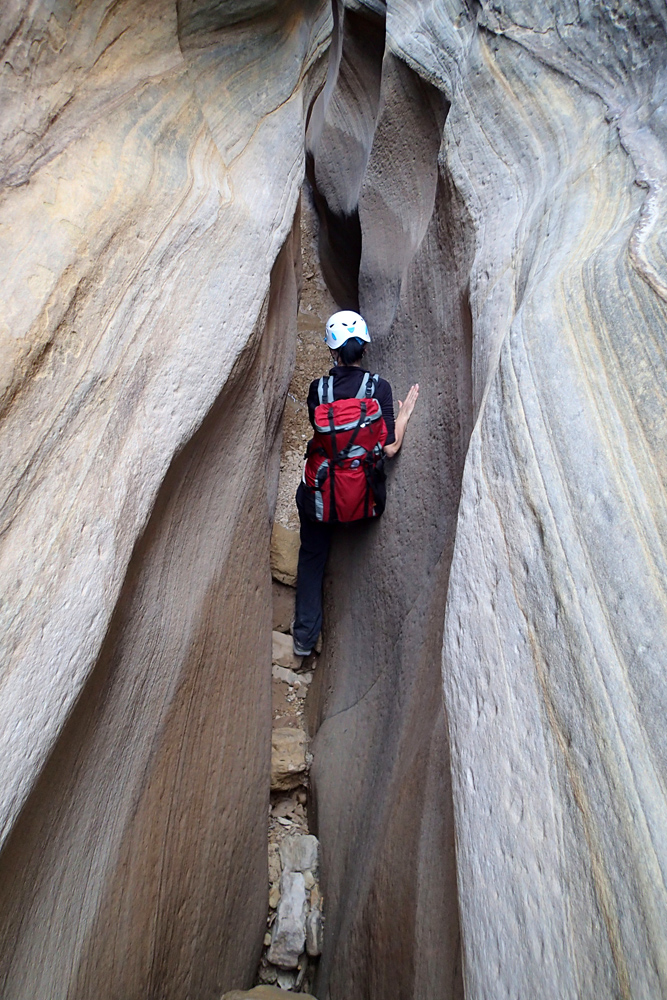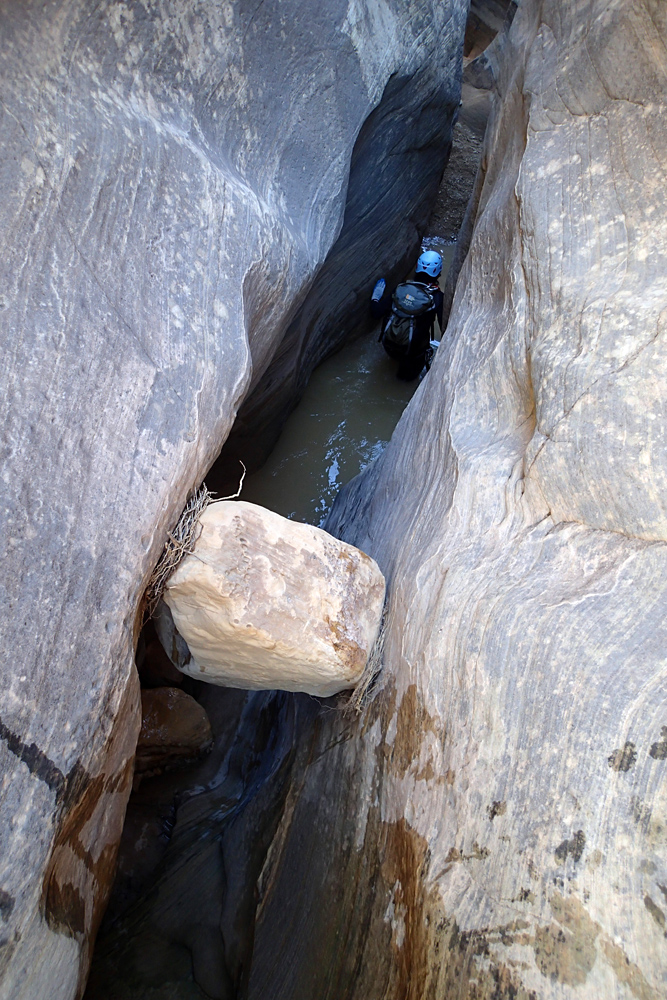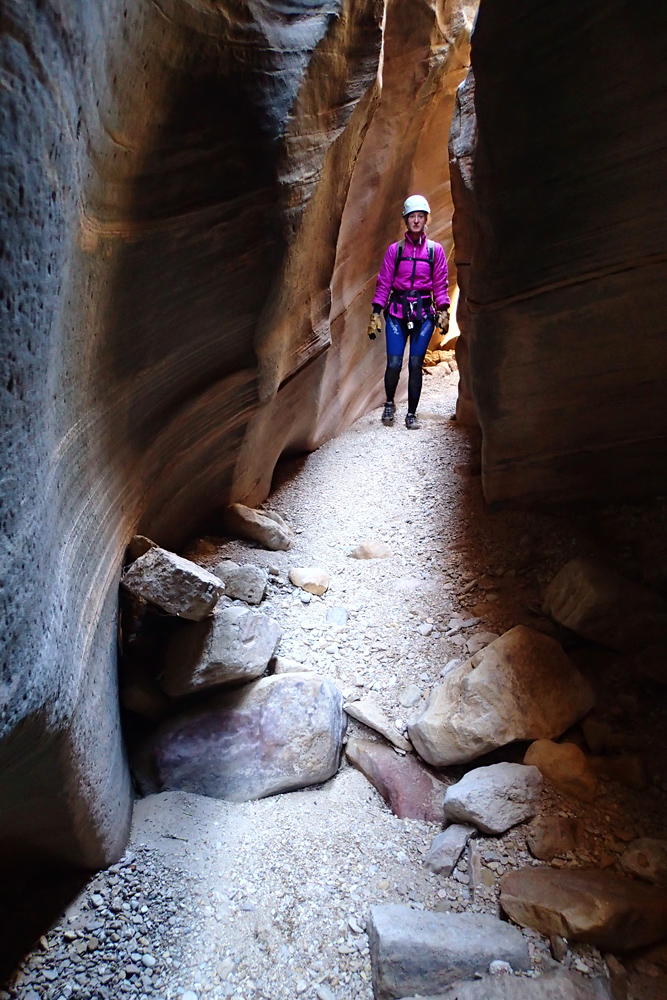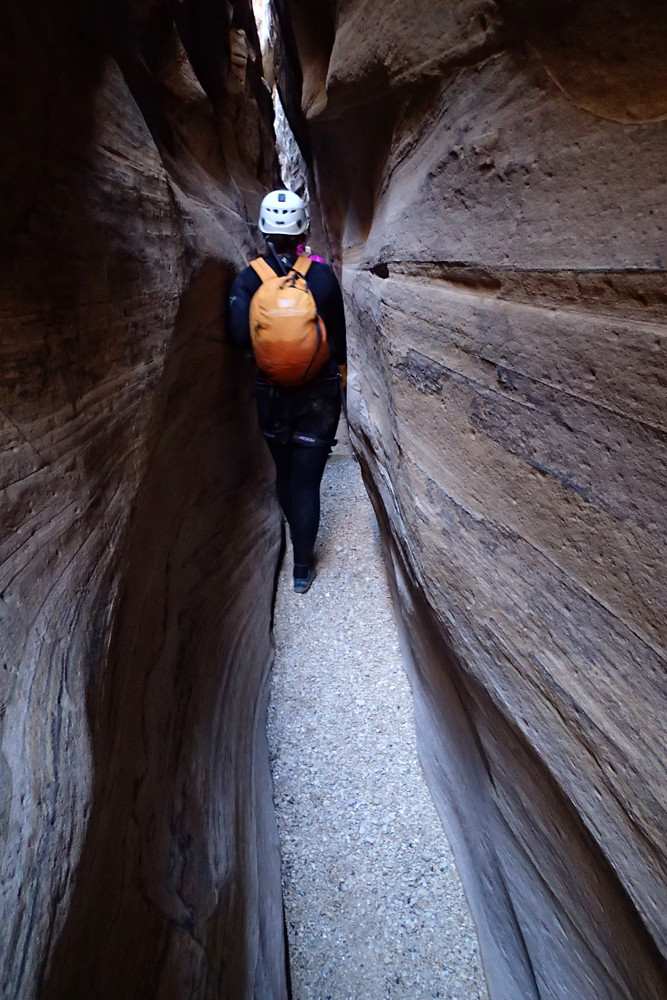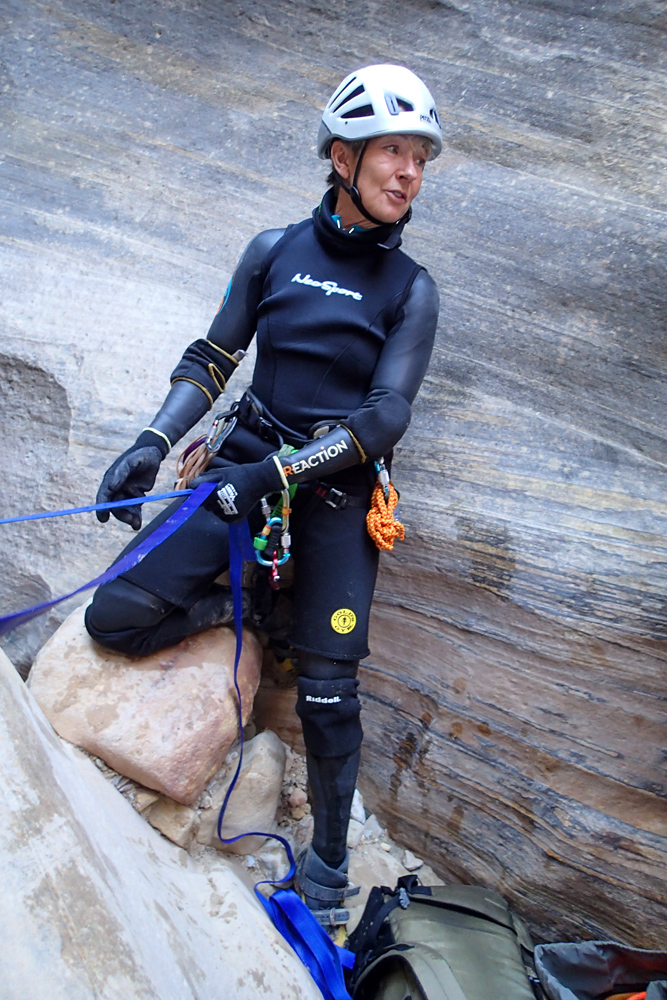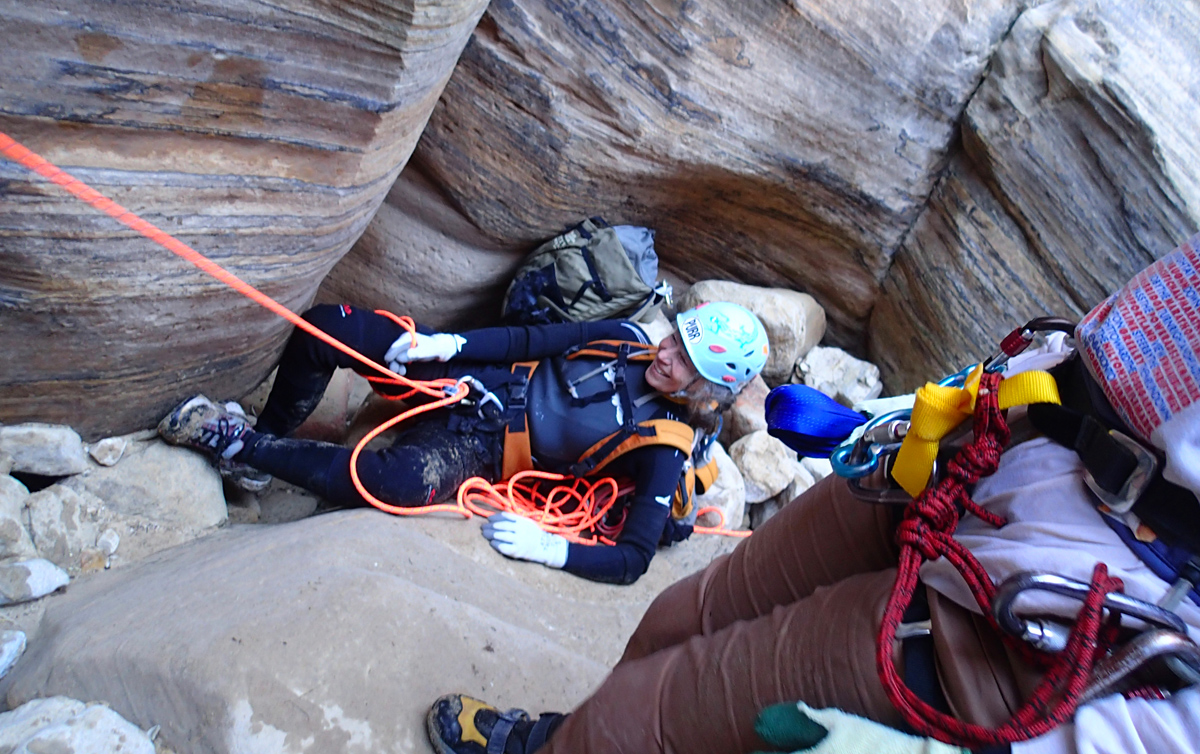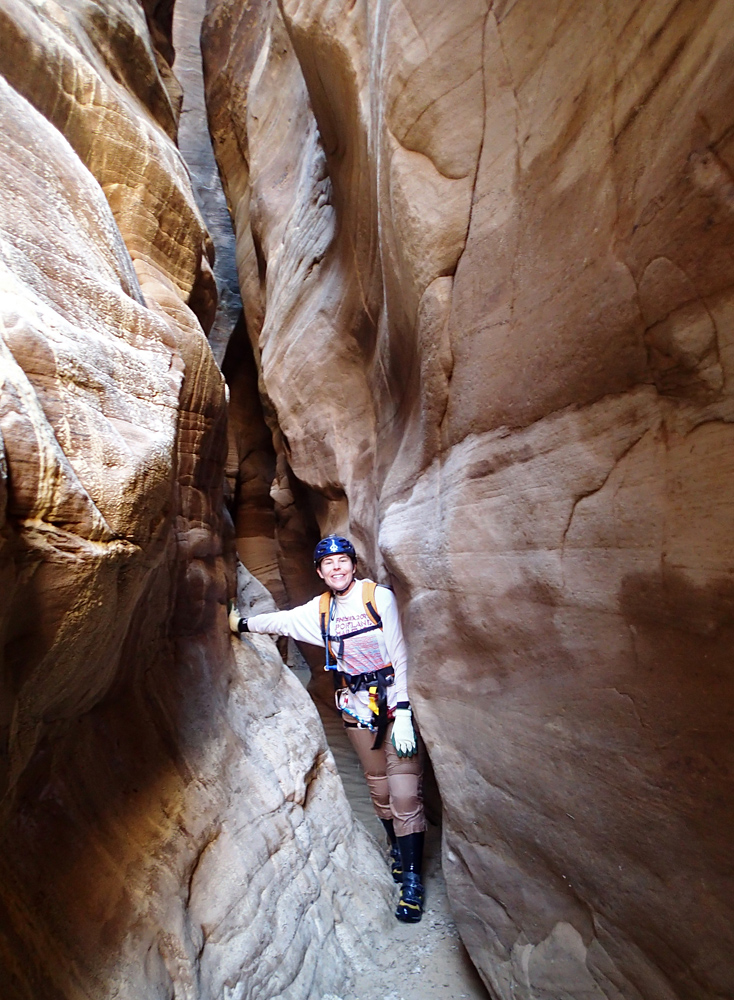 Jenny & Roy's race on the final rappel is a photo finish! Jenny takes the prize.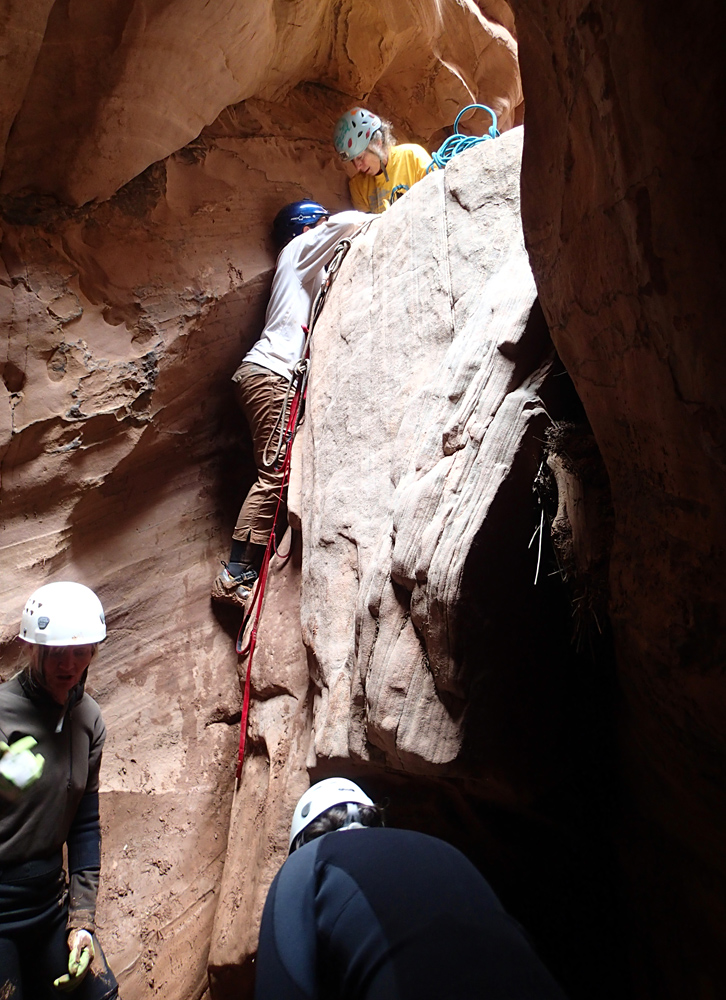 The exit up Chute Canyon was muddy making several short upclimbs quite difficult and interesting.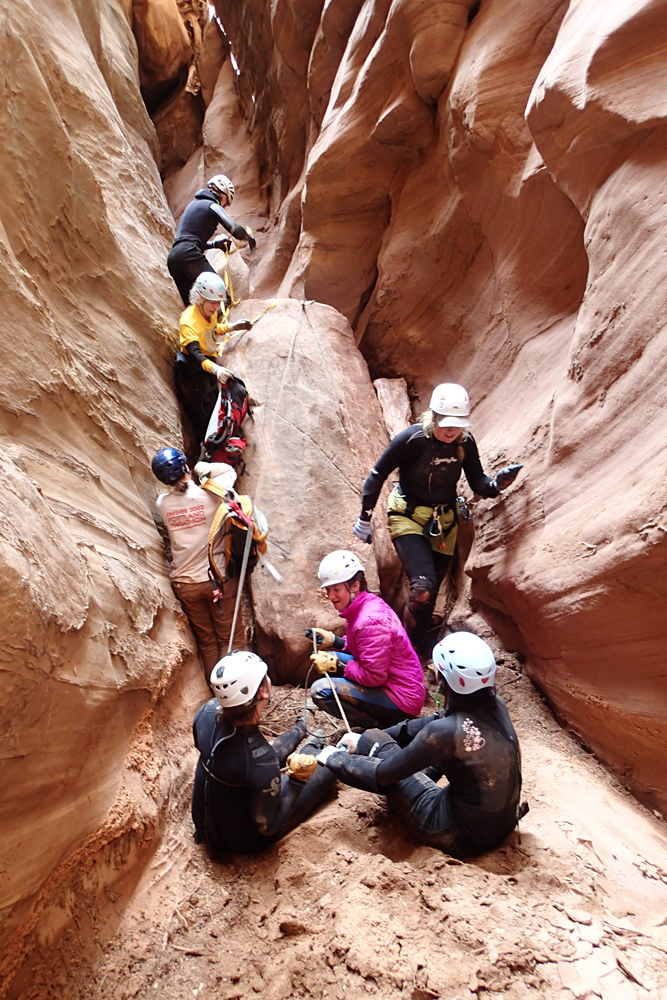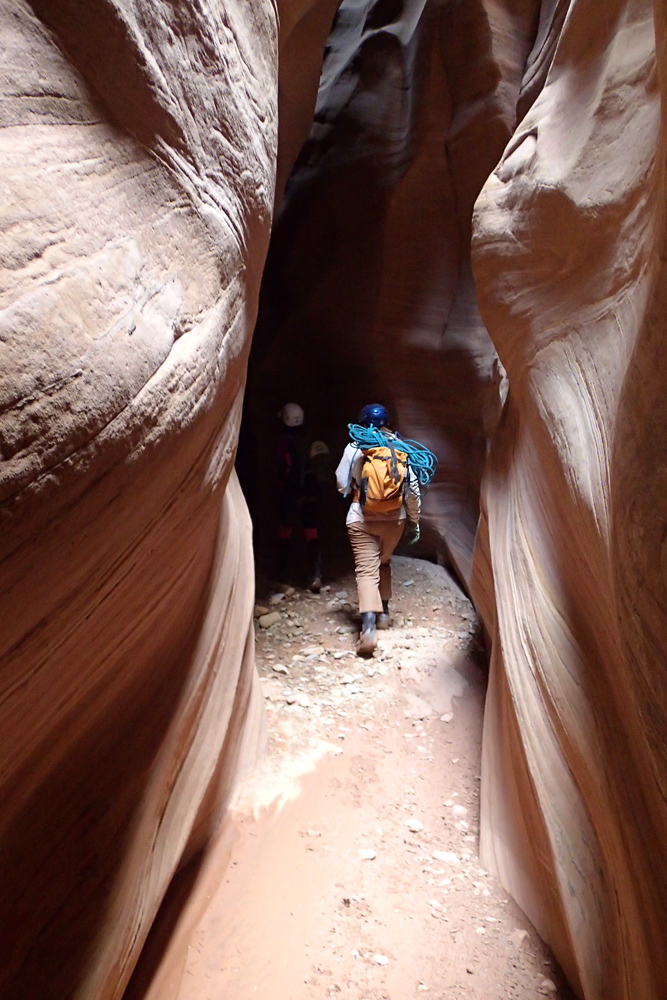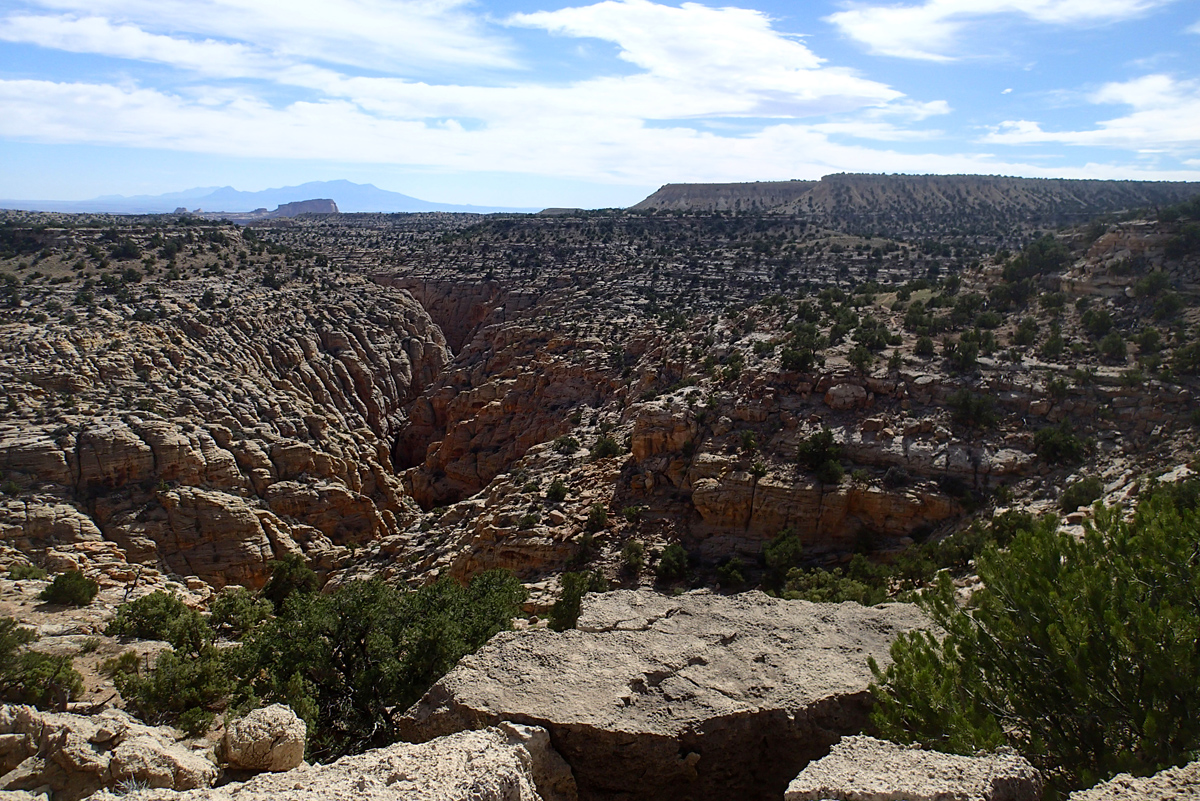 ---