Peak Climbed: Battleship Rock

Peak Height: 5,422'

Route: Northwest Face

Difficulty: 5.2

Location: Valley of the Gods, Utah

Trailhead: VOG loop road

Mileage & Gain: 2.5 mi & 600 ft RT

Date Climbed: October 20, 2019


Battleship Rock is a mile-long mesa in the heart of the Valley of the Gods that, not surprisingly, resembles a large battleship. While it isn't as striking as many of the surrounding curiously shaped towers and buttes, its sheer size commands the attention of passers-by. Like a battleship, its large deck (the summit plateau) is well guarded, in this case by steep cliffs on all sides.
Four years ago Dom and I pieced together a route on the northwest face that traverses a key ledge system for a quarter mile before breaching the summit mesa via a short but chossy low fifth class pitch. The next year I went back and repeated it with Derek.
Given that this is the only casual Valley of the Gods summit I thought it'd be a good, relaxing, low stress yet still high quality option on the chilly and windy day following me and Mark's big climb of Tom-Tom. We got a lazy late start and enjoyed lounging around on the expansive summit plateau.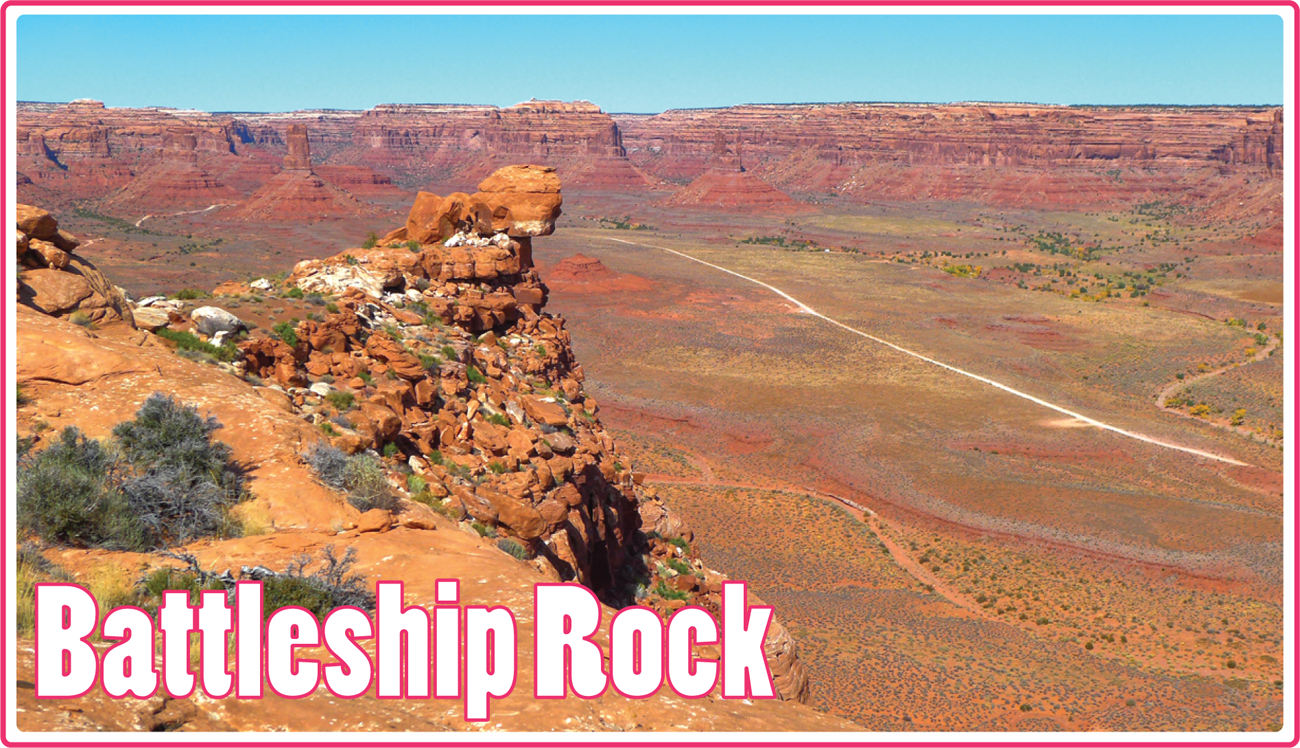 ---