Peak Name: "Big Rock Candy Mountain"

Peak Height: 8,285'

Location: South Platte CO

Route: Petered Out

Difficulty: 5.9

Trailhead: FSR 205

Round Trip Stats: 2 mi, 1000 ft

Date Climbed: 10/25/2014


In the Big Rock Candy Mountains you never change your socks, and little streams of alchy-hol come a tricklin' down the rocks... there's a lake of stew and of whisky too and you can paddle all around in a big canoe in the Big Rock Candy Mountains.
"Big Rock Candy Mountain" is one of Colorado's tougher summits to attain. The easiest route to the top is Petered Out, a five pitch line beginning with two 5.9 offwidth pitches and finishing on significantly easier but runout slab. Recently a variation that bypasses the first two pitches was established which keeps the climbing at the 5.7 level. Don't be fooled though, there's plenty of somewhat serious, runout slab no matter how you climb this thing!
Offwidth fan that Dominic is, you're damn right we had to do the full octane version! Dom crushed the crux pitches, and the three of us managed the climb from base to summit in a respectable five hours. This was a special day for Kevin who'd had his eye on this, his final unclimbed Douglas County summit, for a long time.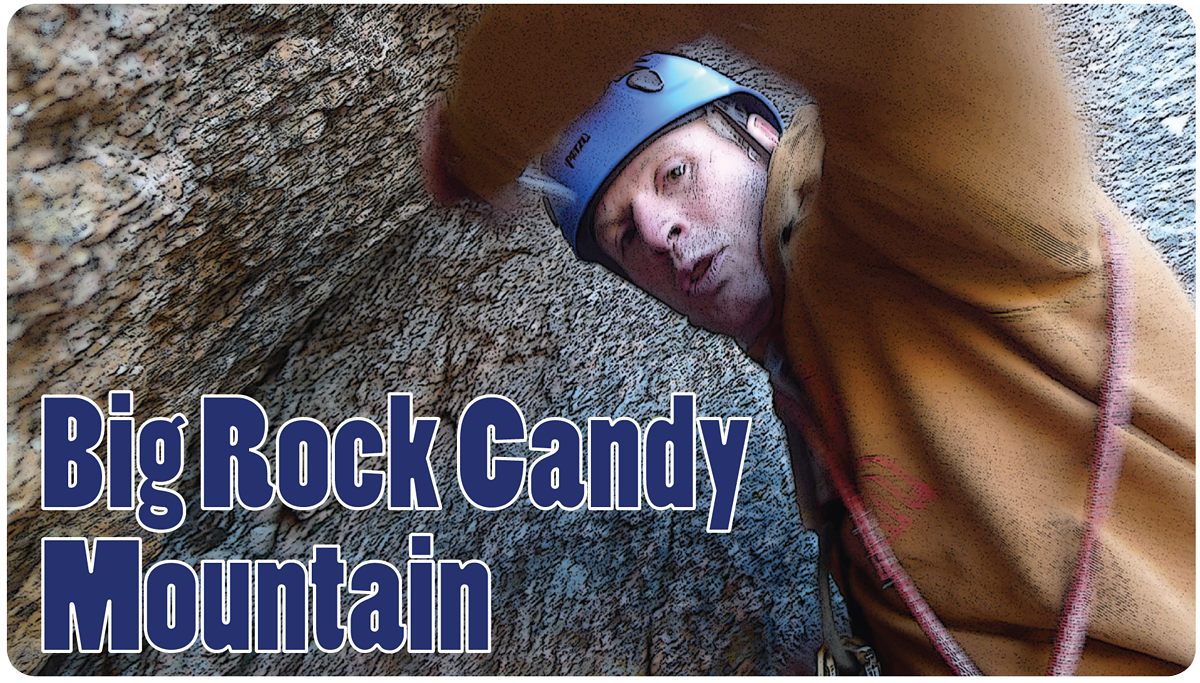 ---