Peak Climbed: "Bollinger Peak"

Peak Height: 12,232'

Route: NE Ridge

Difficulty: Class 3

Location: Wind River Range, Wyoming

Trailhead: Big Sandy

Mileage & Gain: 5 mi & 2,800 ft RT from camp

Date Climbed: August 19, 2020


Bollinger Peak is one of the easiest summits to attain in the Cirque of the Towers area yet receives very little attention and lives in obscurity. It was named after Karl Bollinger who climbed it in 1953 a day before falling to his death on War Bonnet. The summit offers incredible views of the rest of the Cirque.
I bagged this one alone from camp in the Cirque while Marc slept in on our rest day. The hike to New York Pass was easy except right at the end where it turned a tad loose and scrambly. I had toyed with the idea of backpacking over this col to Shadow Lake and nabbing Bollinger on the way, but in hindsight getting here would have been slightly hairy with a heavy pack... certainly doable though. From the pass the path of least resistance up Bollinger is slightly climbers right of the northeast ridge. There are some cool slabs to negotiate up high.
The summit views are fantastic, but unfortunately I didn't have the best lighting. The skies were cloudy, even black to the north. Despite a quite favorable weather forecast it was sprinkling before I made it back to camp shortly after 9am.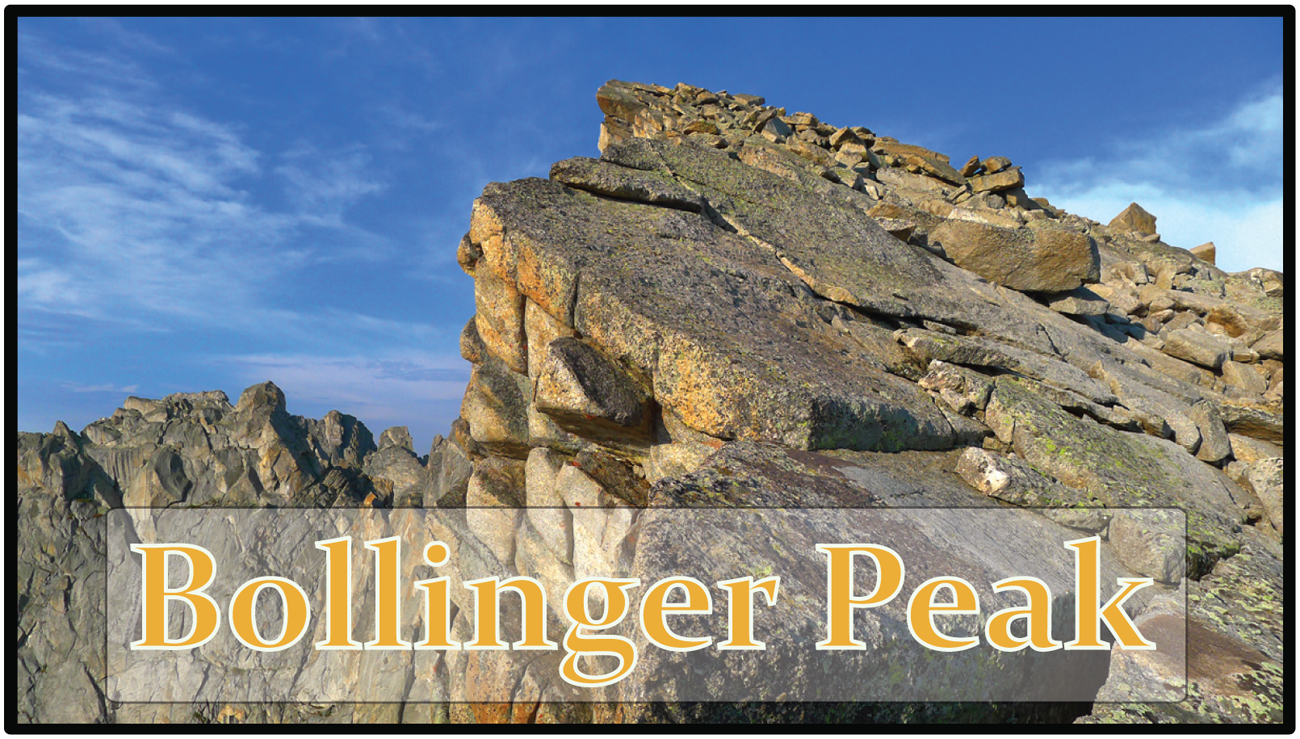 ---