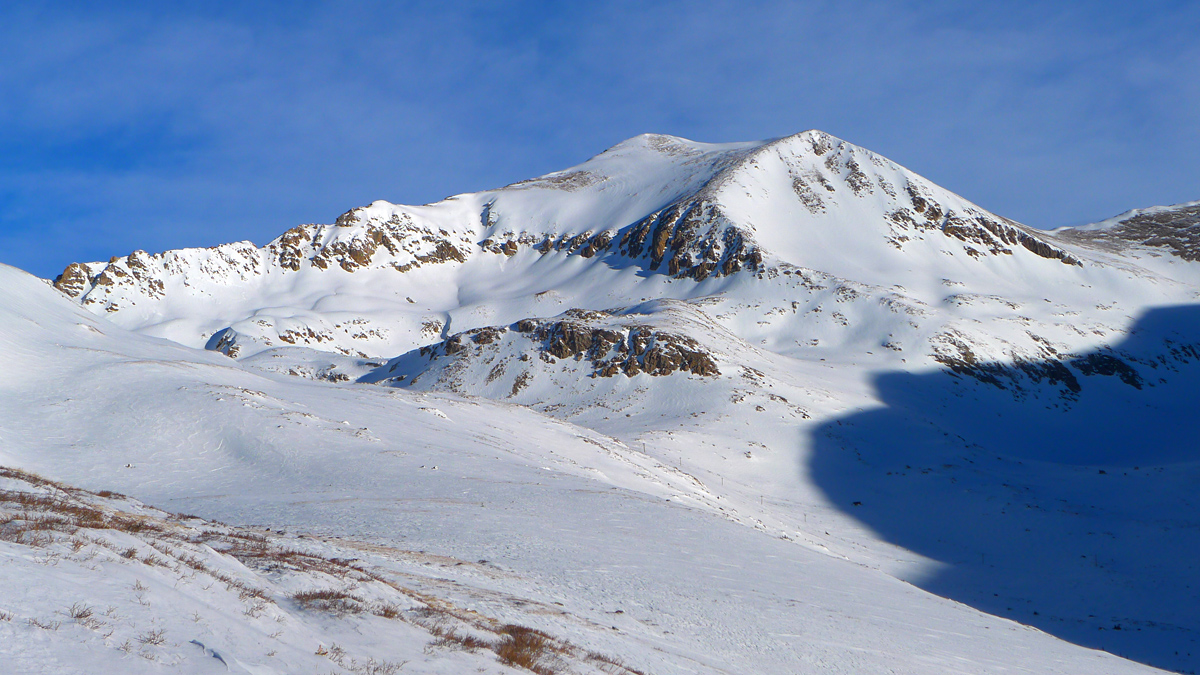 Mount Democrat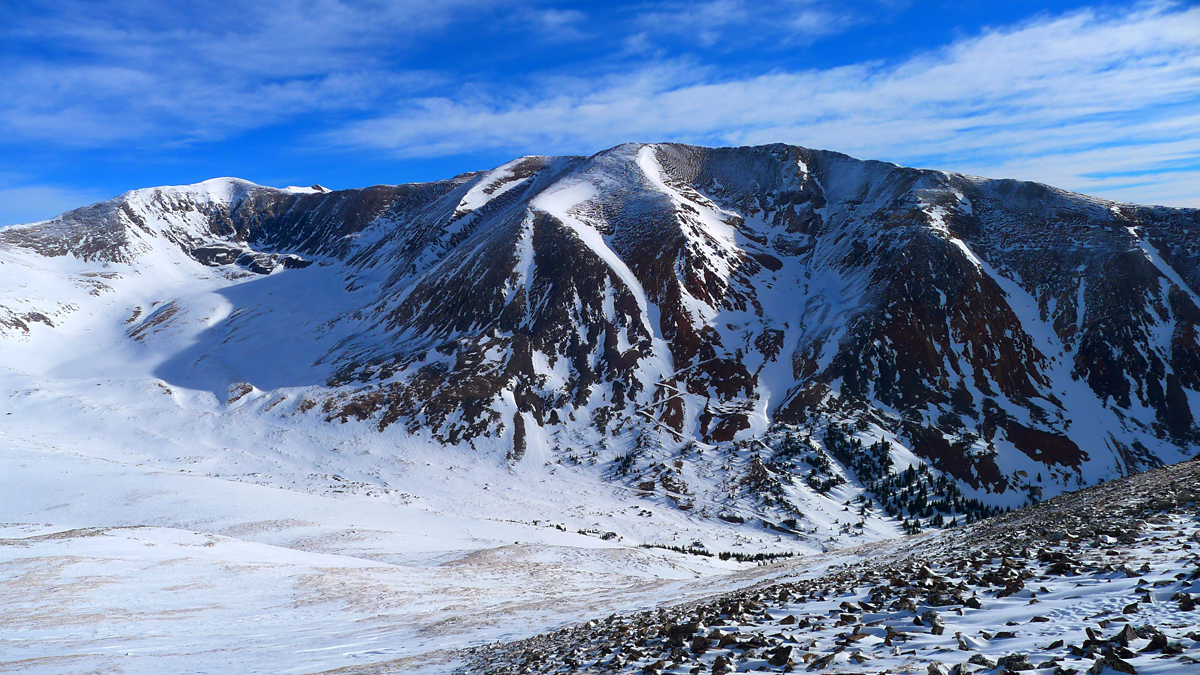 Mount Bross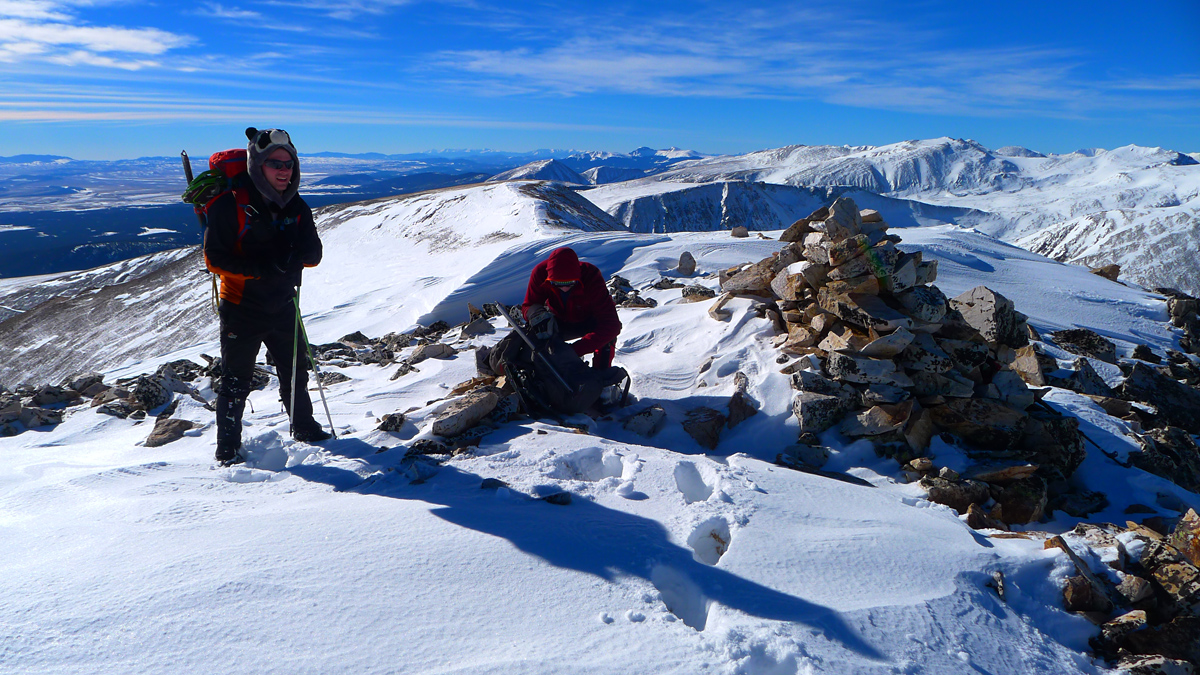 On the summit of Loveland Mountain, summit #1 of 7.
On to Mount Buckskin.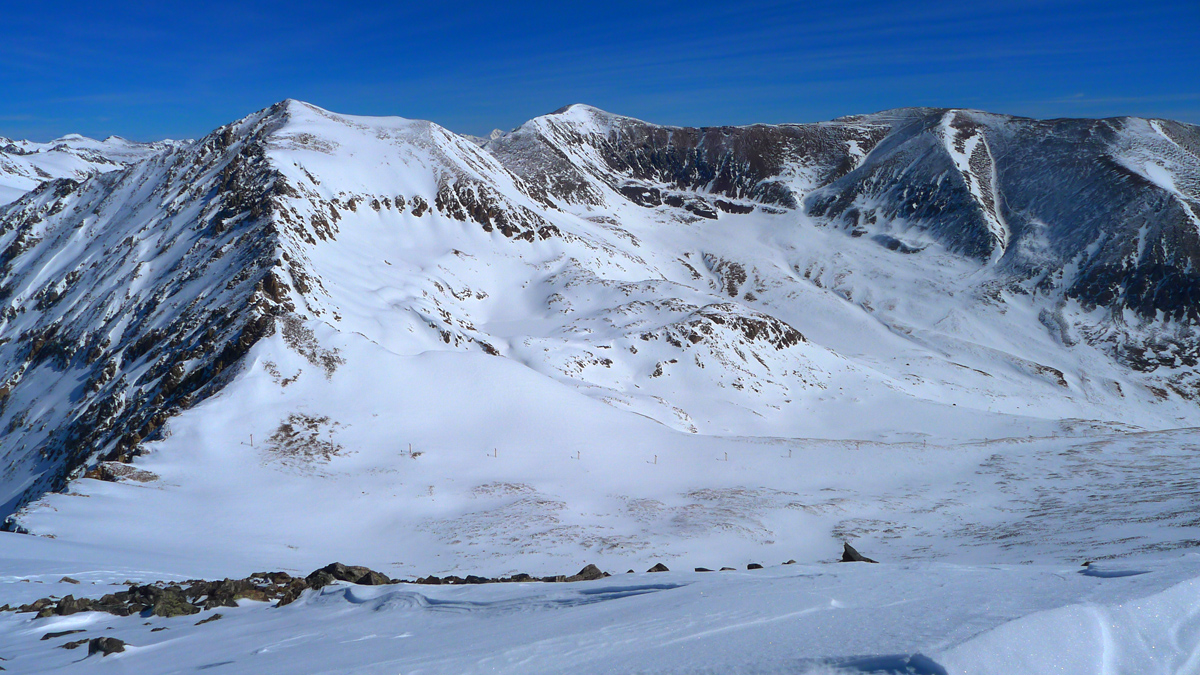 Democrat & Cameron
Beginning the time consuming traverse from Buckskin to Tweto.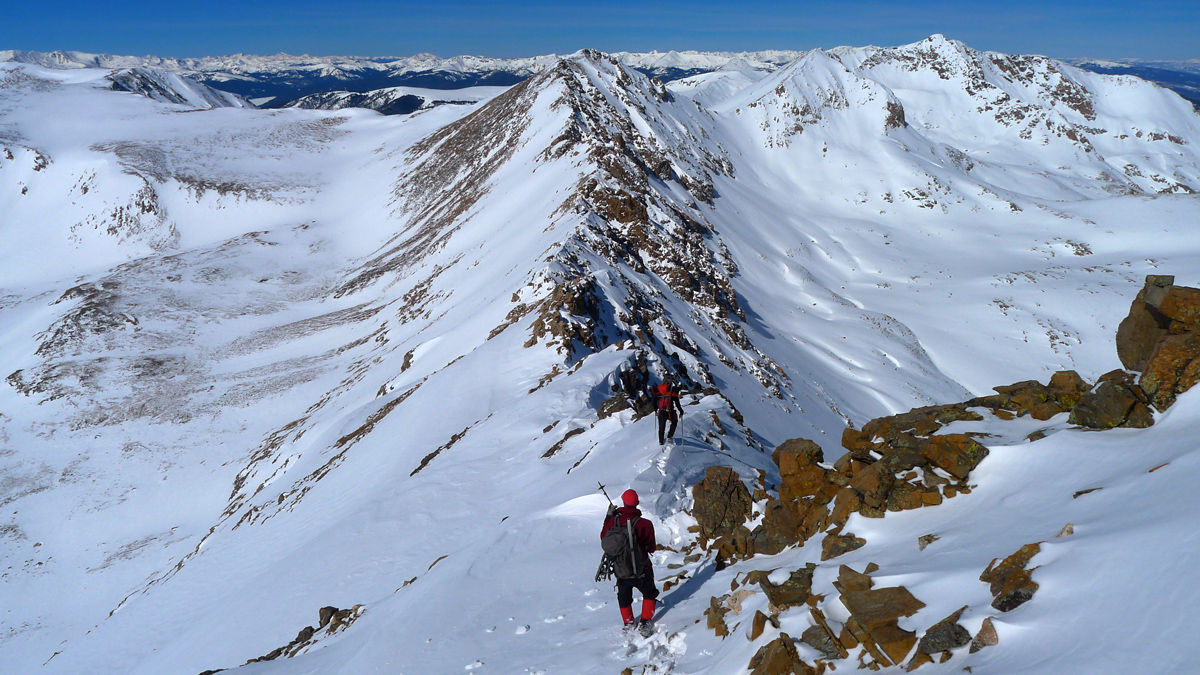 Nearly 3 hours for this measly 1 mile ridge!?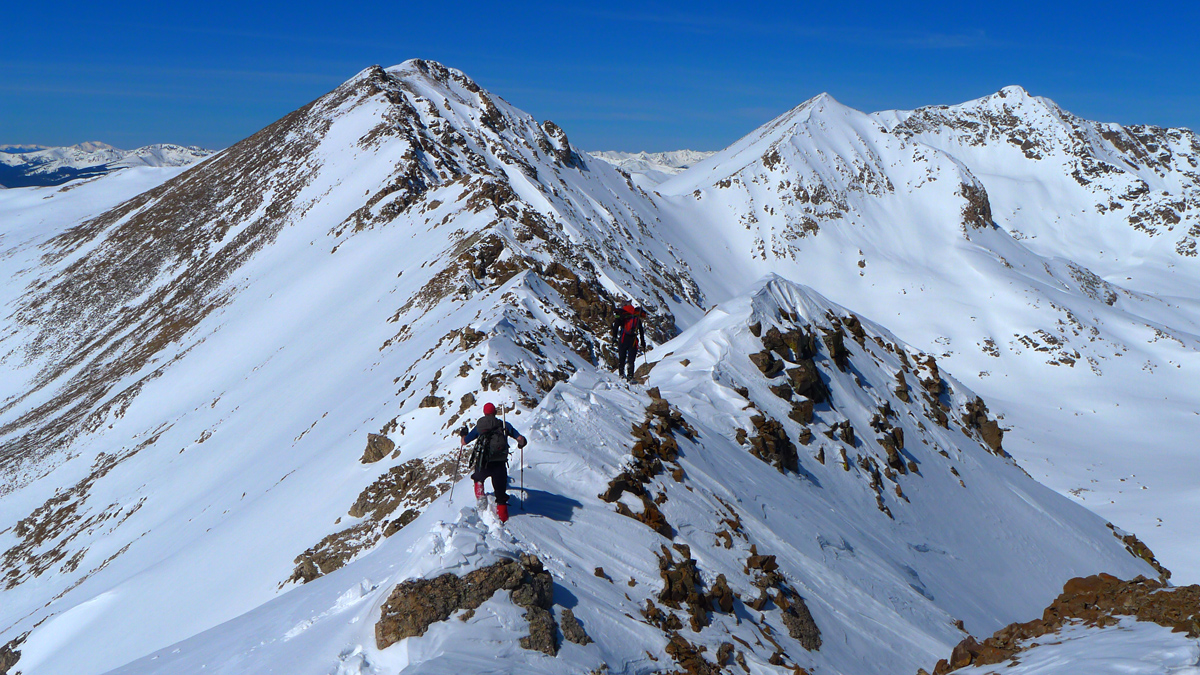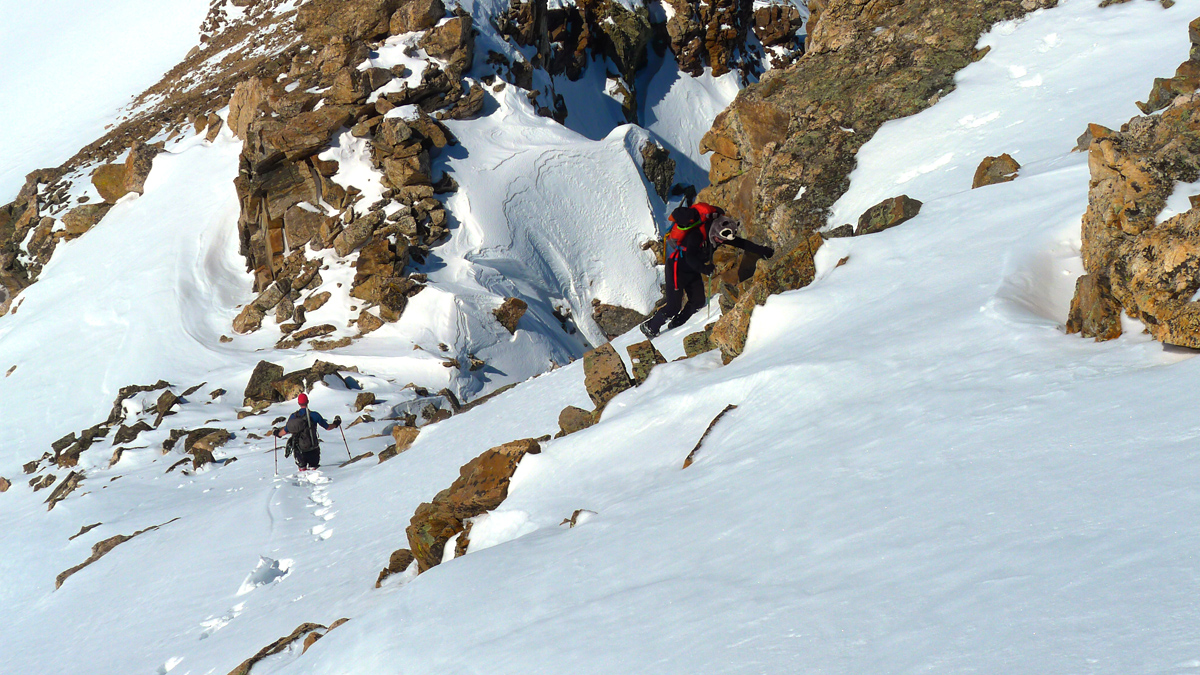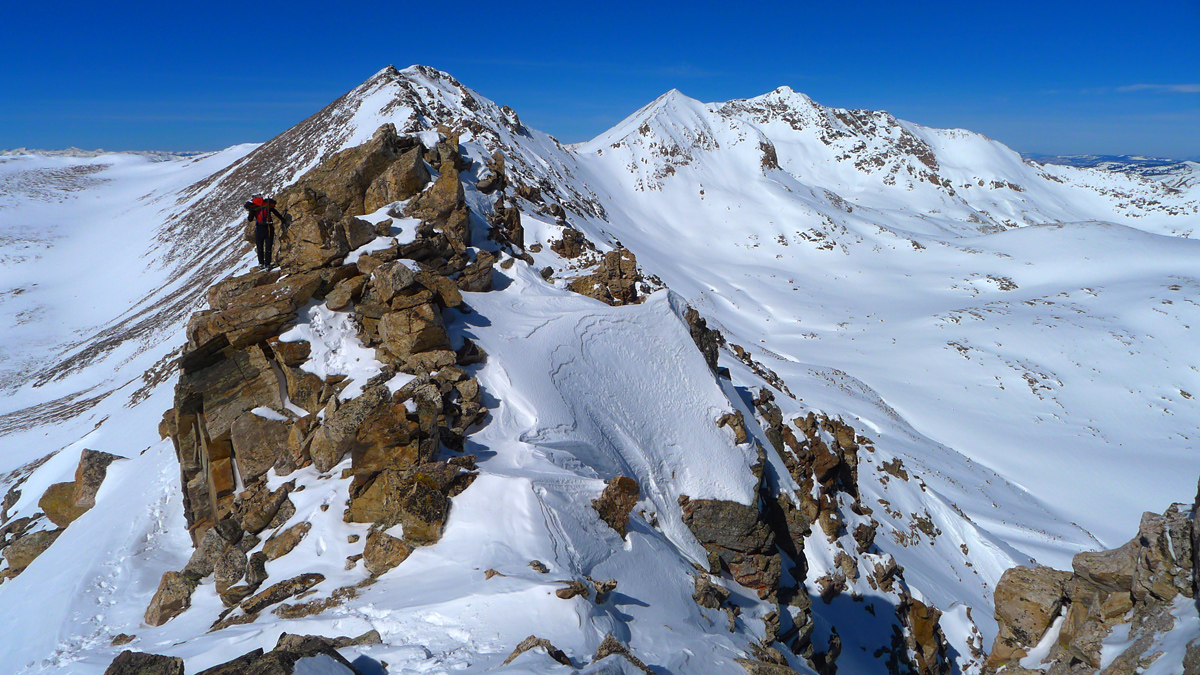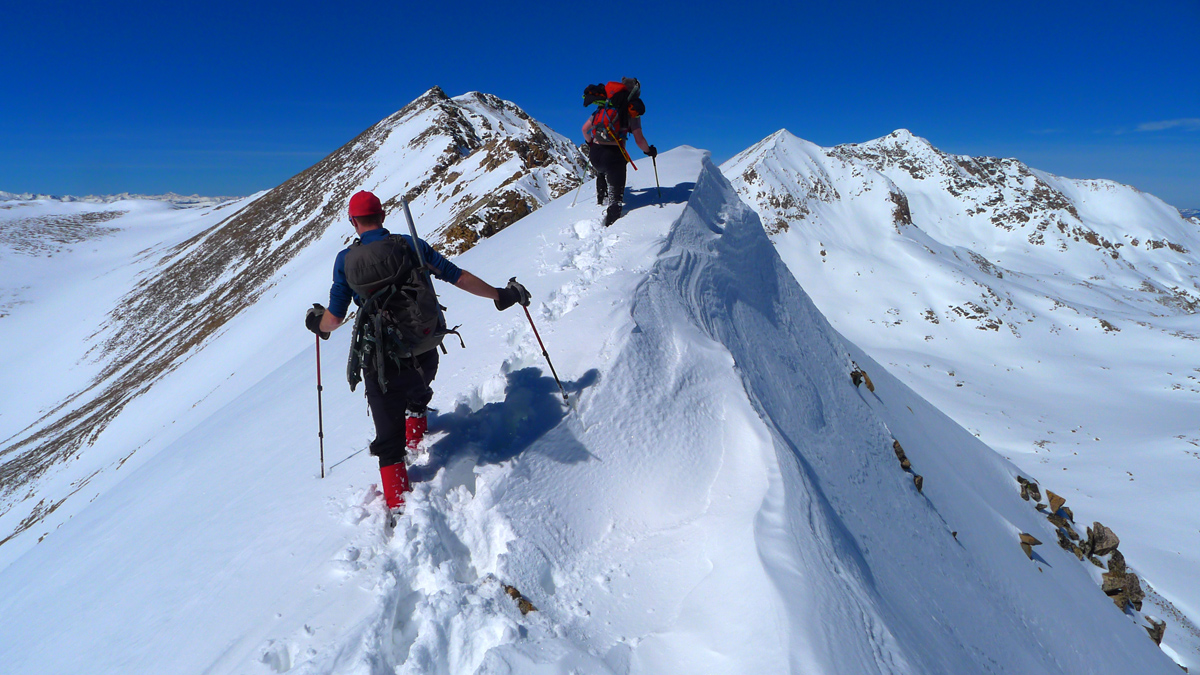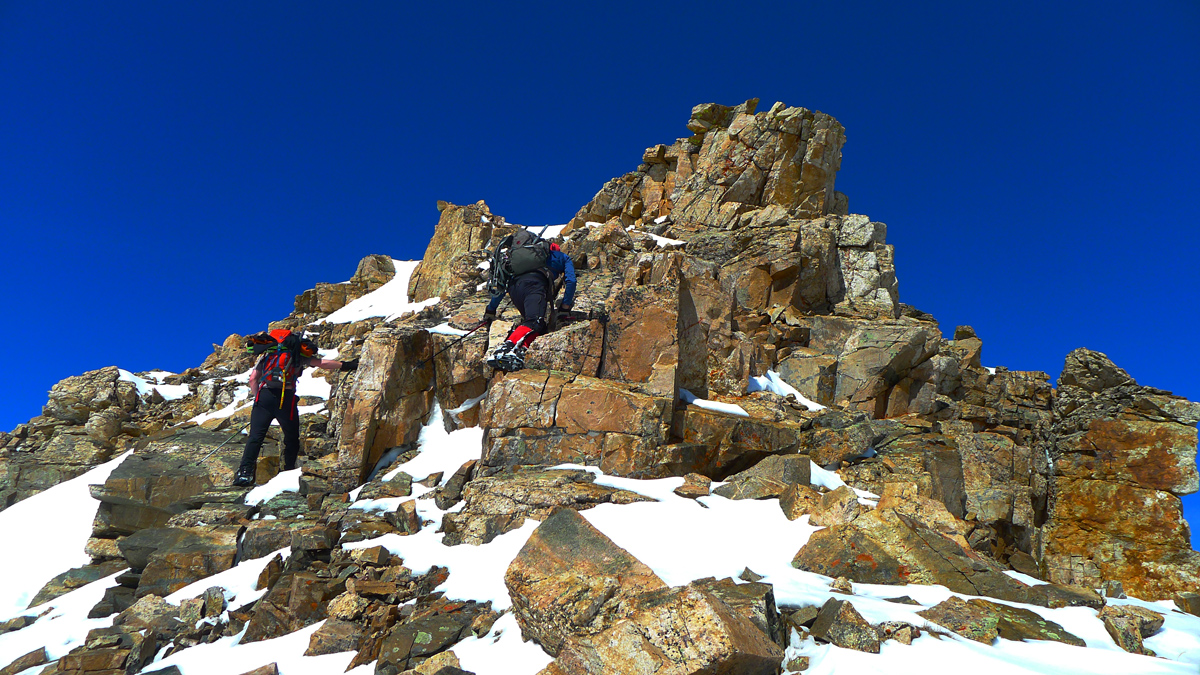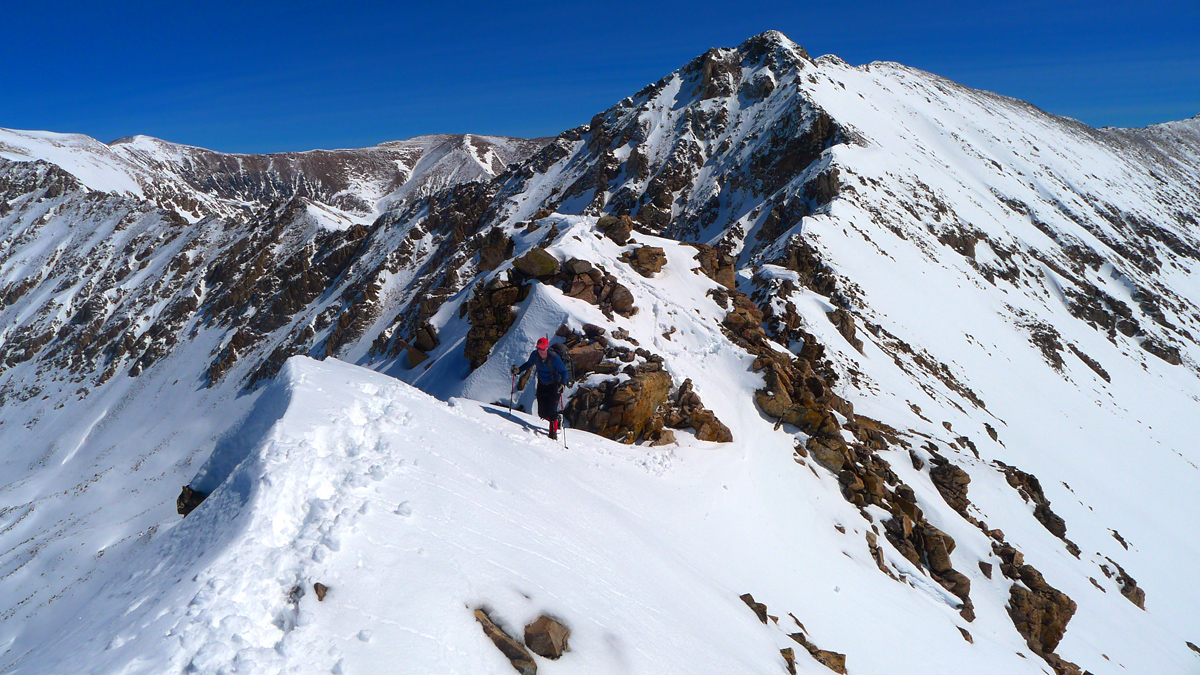 View back toward Buckskin.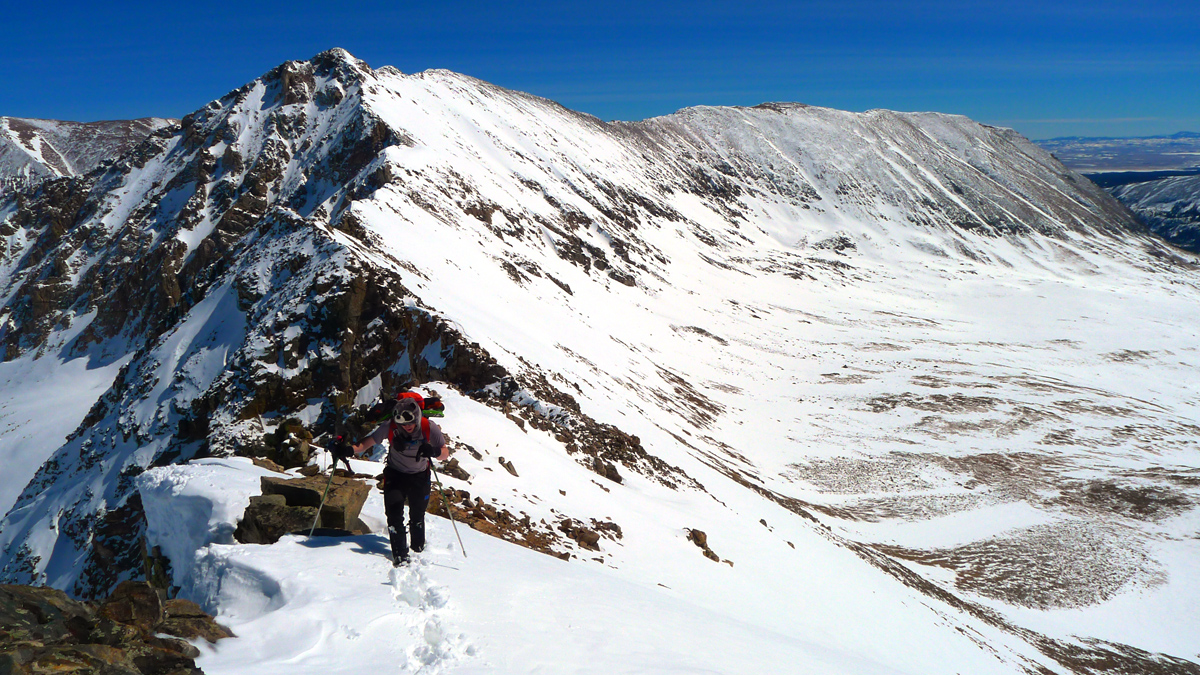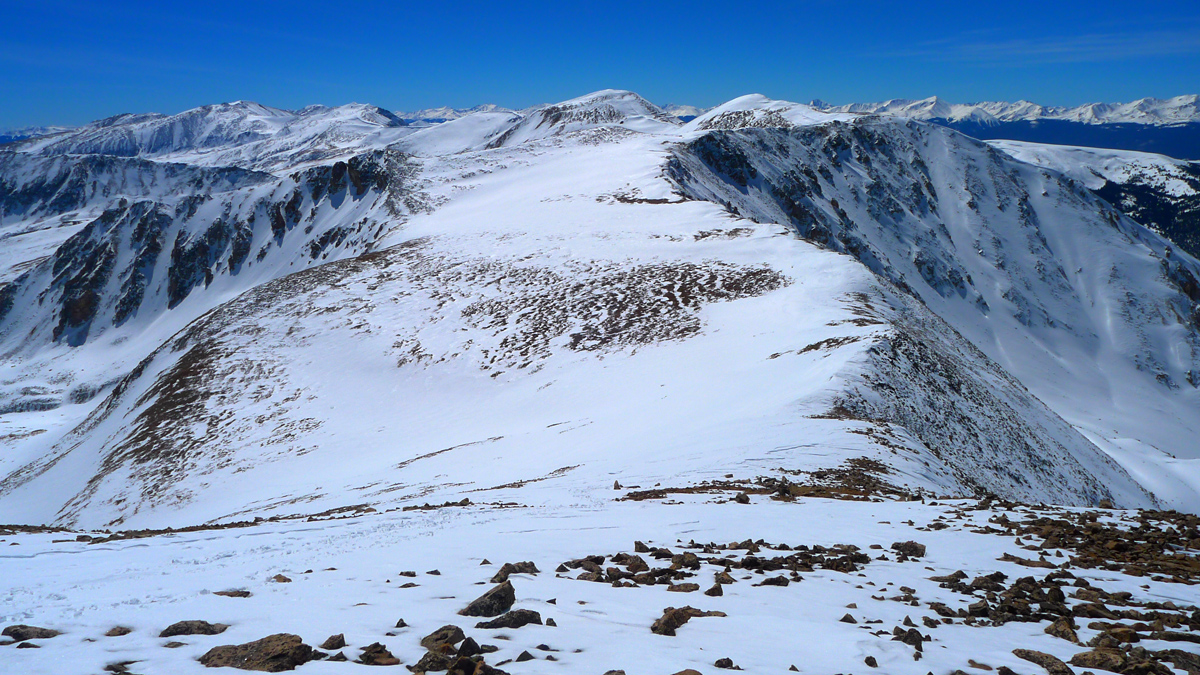 Treasurevault Mountain and beyond.
Mount Arkansas
Descending Mosquito Peak toward Kuss Peak.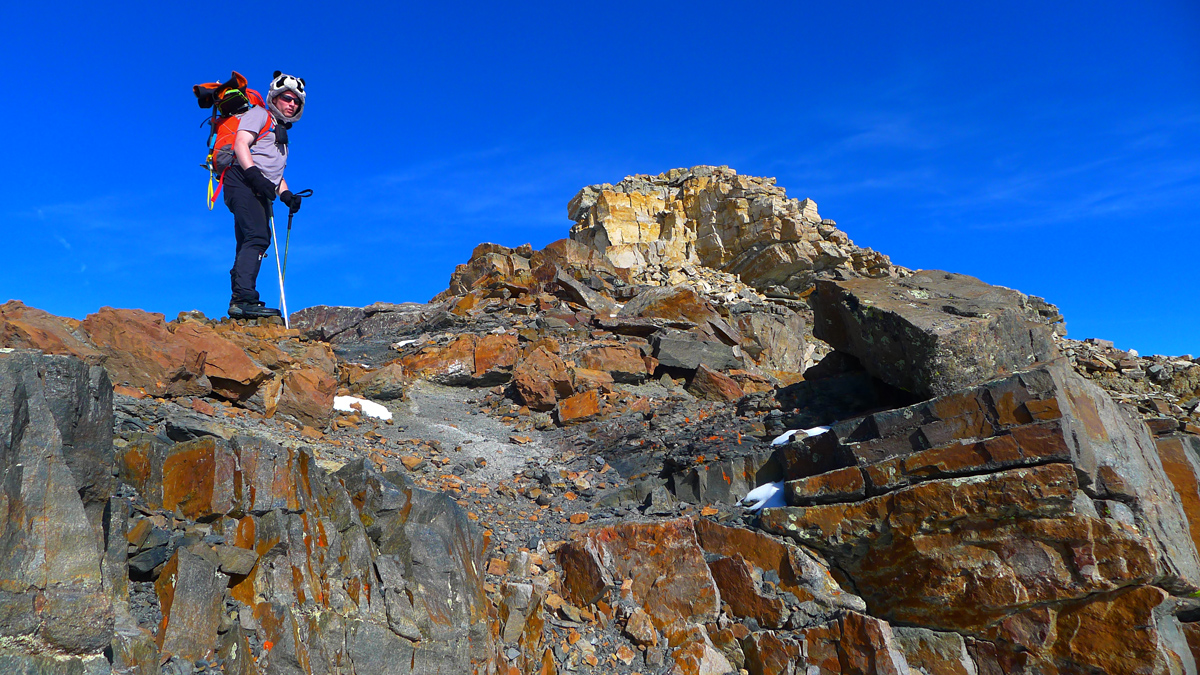 Nearing the top of London Mountain.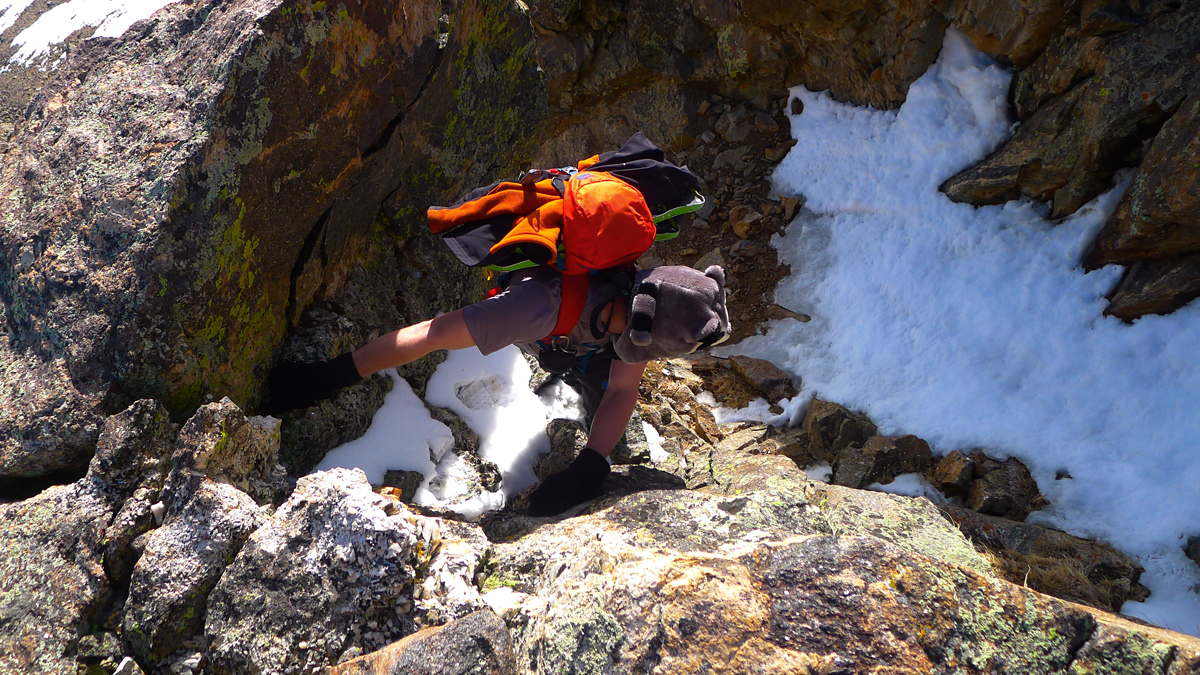 The descent from London turns out to be the toughest part of the day.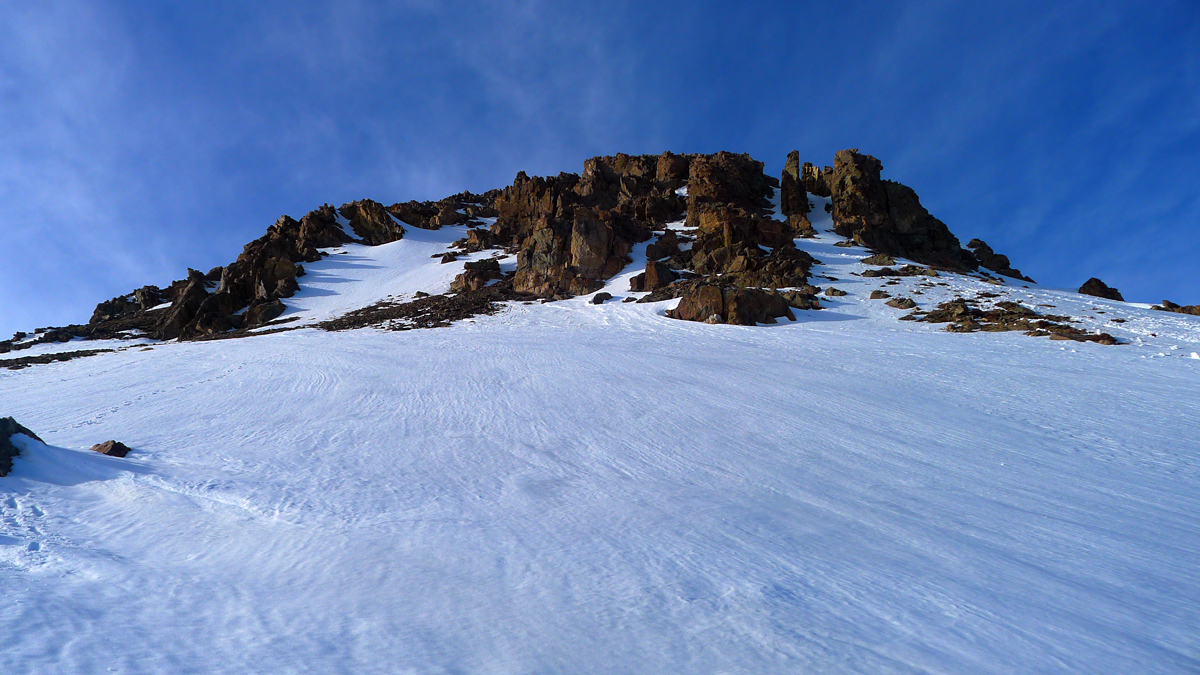 Looking back at our descent route on the southeast side of London Mountain.