Peak Climbed: Castle Rock (better known as "Castleton Tower")

Peak Height: 6,656'

Route: Kor Ingalls

Difficulty: 5.9+

Location: Castle Valley, Utah

Trailhead: Castleton Tower Trailhead

Mileage & Gain: 3+ mi & 1,800 ft RT

Date Climbed: April 18, 2019


If you haven't heard of Castleton Tower you've probably been living on a different planet. It has got to be the most famous tower in the Utah desert. The easiest route to the top is the North Chimney, a four pitch 5.9. Nearly equally as popular is the historic Kor Ingalls route, an old school four pitch 5.9+ famous for its calcite-streaked walls and slippery offwidth crux. Kor & Ingalls made the first ascent of the tower in 1961 via this line.
Patrik had climbed the North Chimney already, and the prospect of basking in the warm spring sun on Kor Ingalls instead of freezing on the north face sat well with me. I found the route to be mostly pleasant with short cruxes and nice comfy belay ledges. The calcite was slick though, and made me pretty uncomfortable. I wussed out and Patrik led the whole thing. We climbed on a single 70m rope and really lucked out on the descent, taking advantage of a couple of fixed lines and another party's 80 meter rope. The fixed lines belonged to some climbers who had rigged them for the day to do some photography.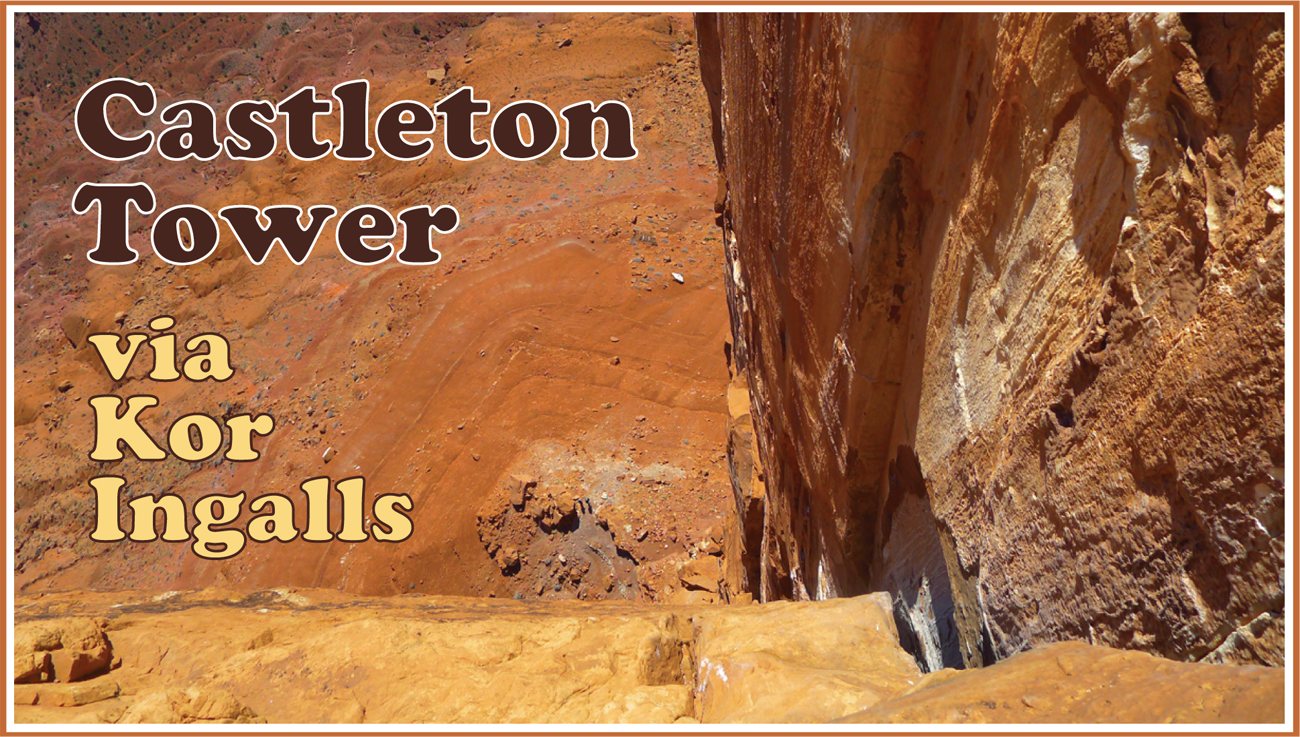 ---