Unofficially named Crazy Quilt Mesa is a rather inconspicuous plateau on the east side of Zion National Park. Its flat summit area is well guarded by steep cliffs that appear inpenetrable from afar. I doubt this thing sees much traffic, although we did find an old chalk bag up top!
Jenny and AA had each attempted Crazy Quilt before via two different routes. AA turned around due to weather and Jenny due to having her less experienced daughter along. Our group decides to first give Jenny's route a go to see if we can push past her previous stopping point. This ends up being a rewarding but grungier than average adventure; good thing all of us like getting dirty!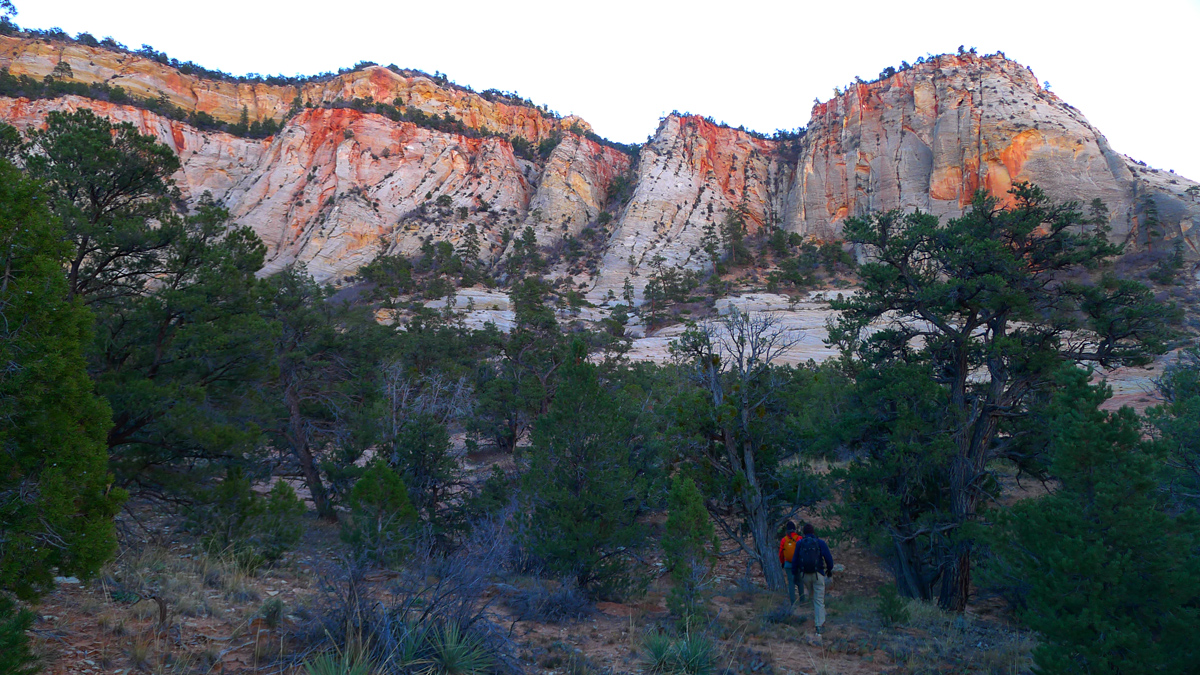 This side of Crazy Quilt Mesa appears rather fiercely guarded.
Jenny promises to show us a reasonable route.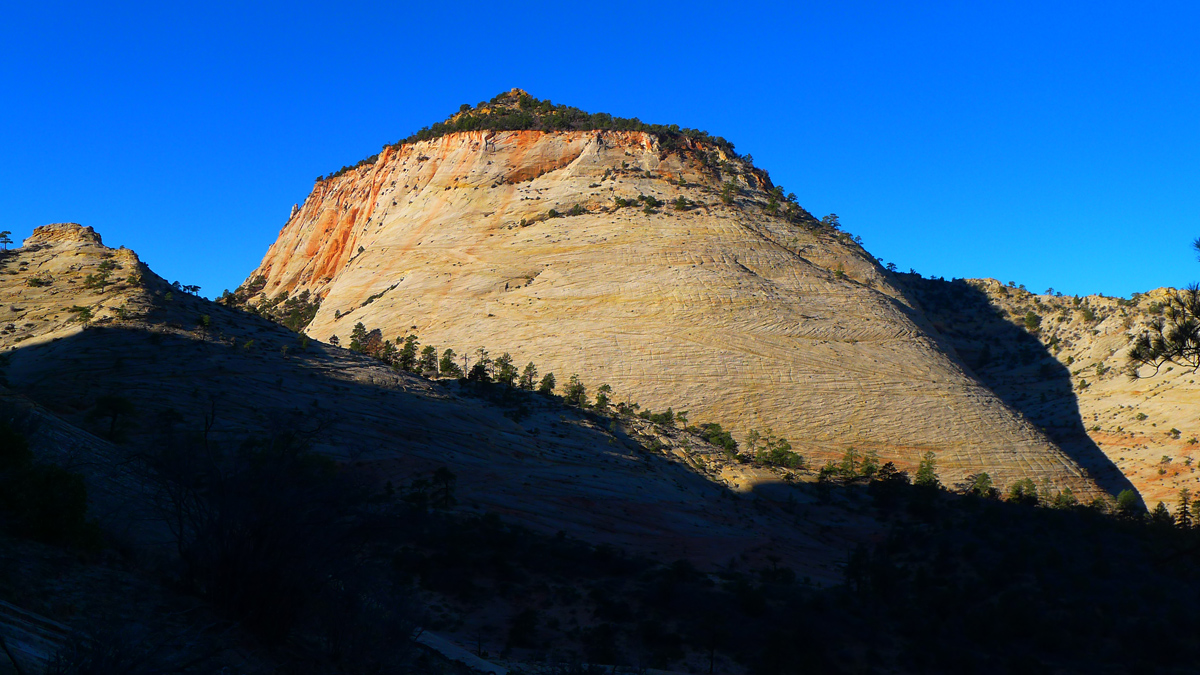 Nippletop basks in the morning sun.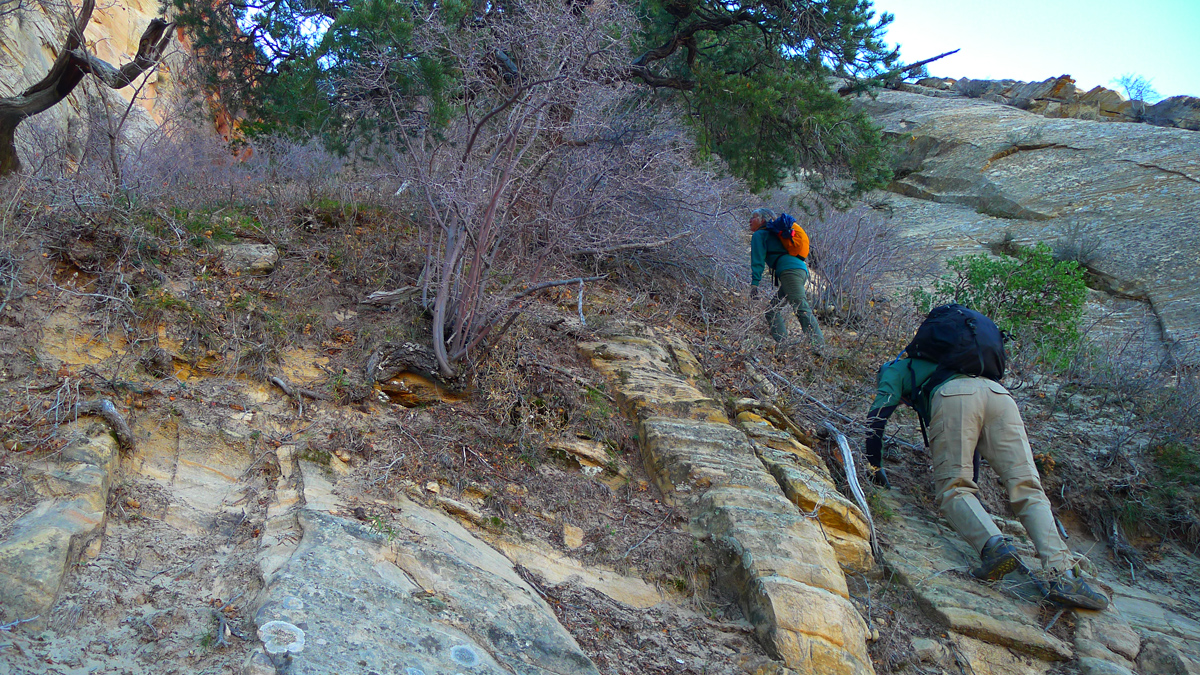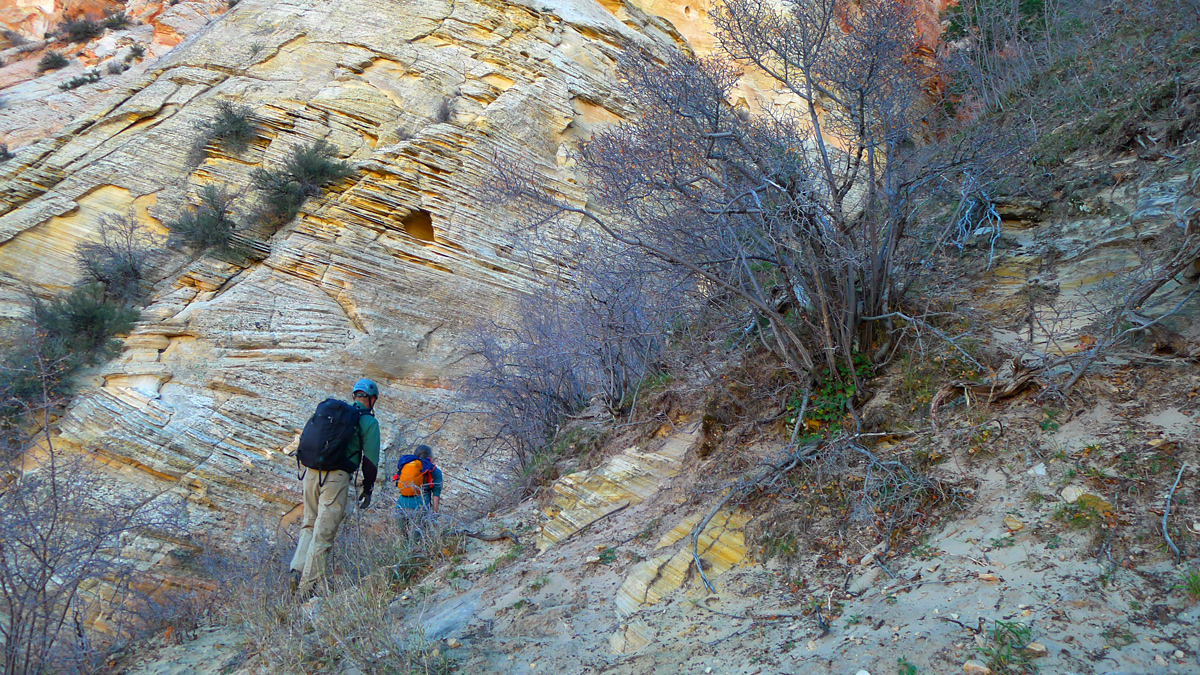 Jenny leads the way up the route she attempted previously.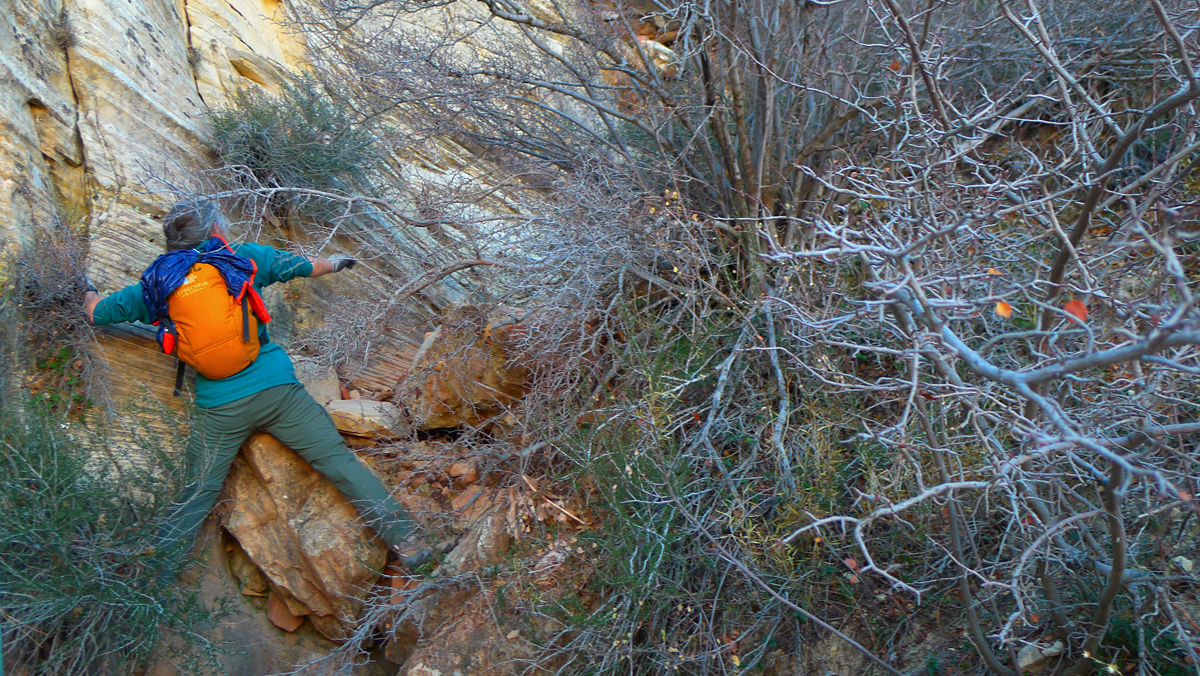 Jenny engaged in some classic Zion bushwhacking.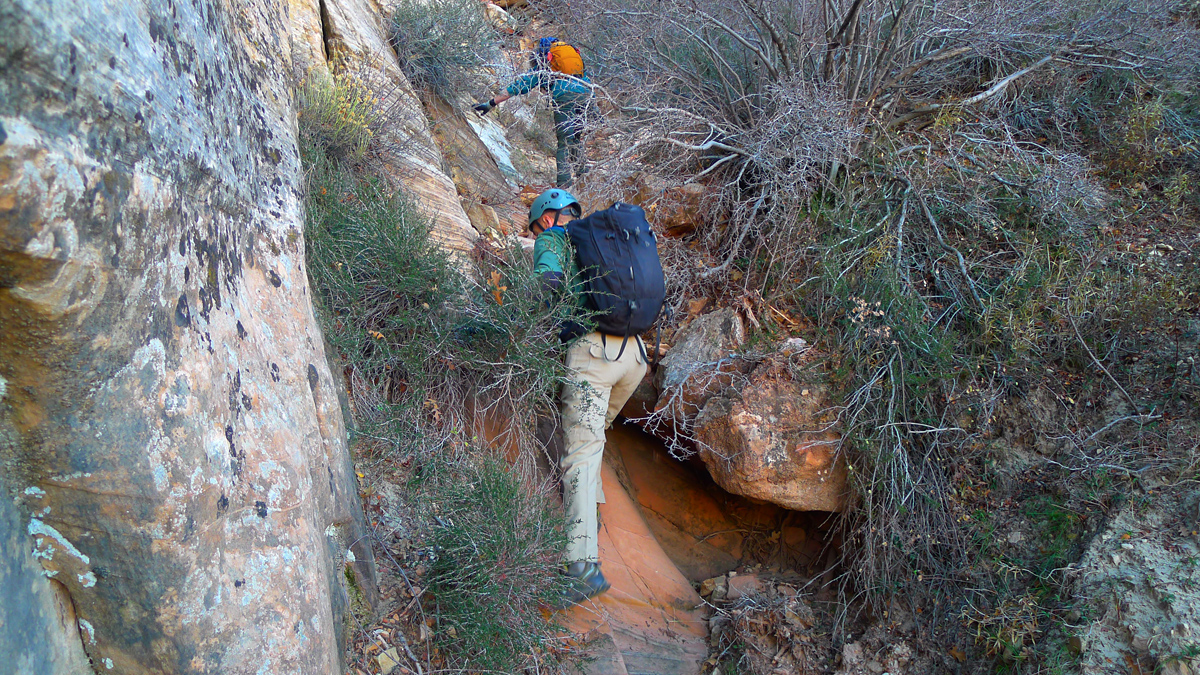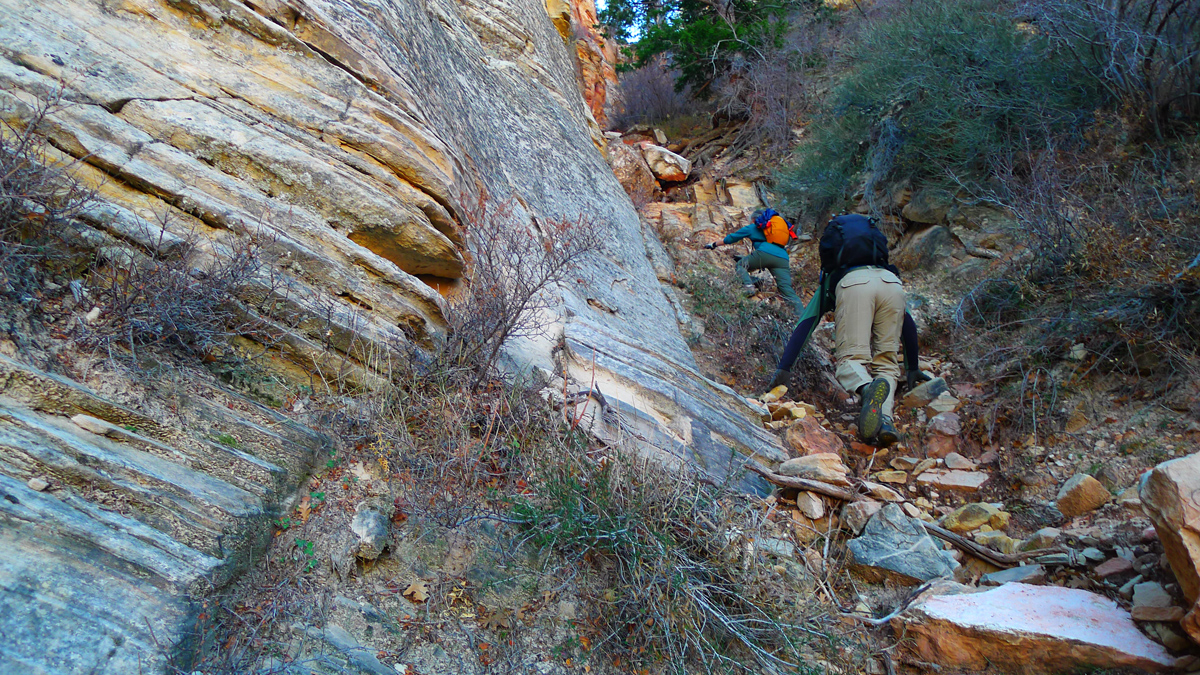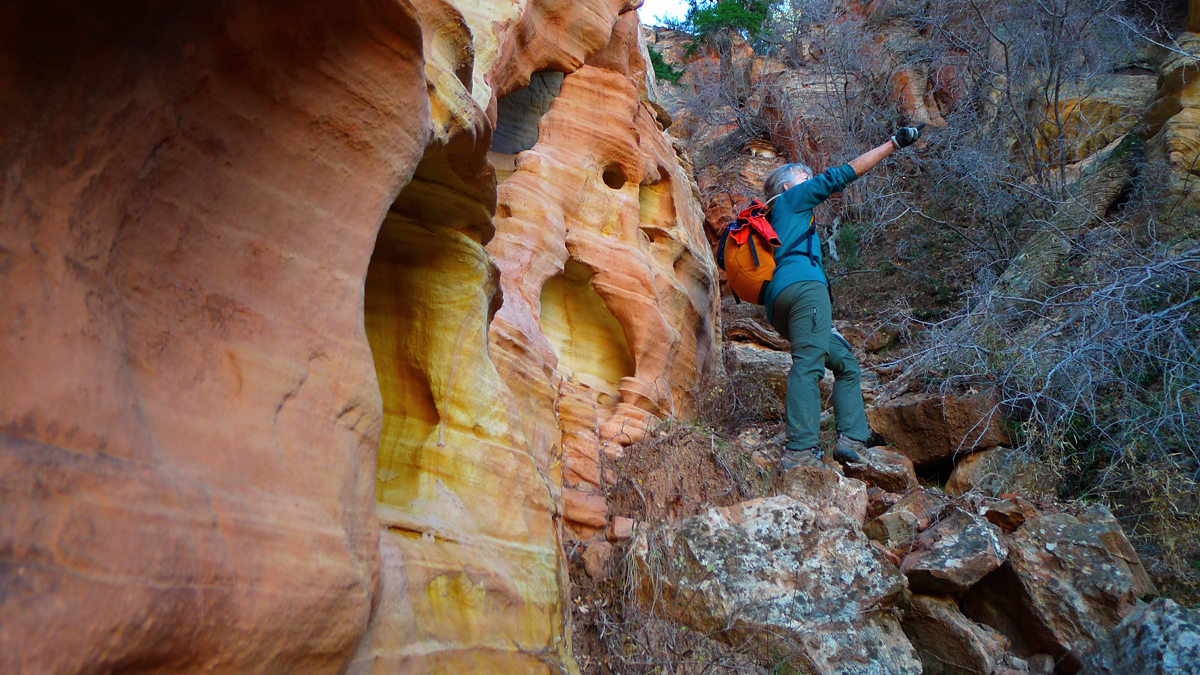 Grunge, brush and and beauty along Jenny's route.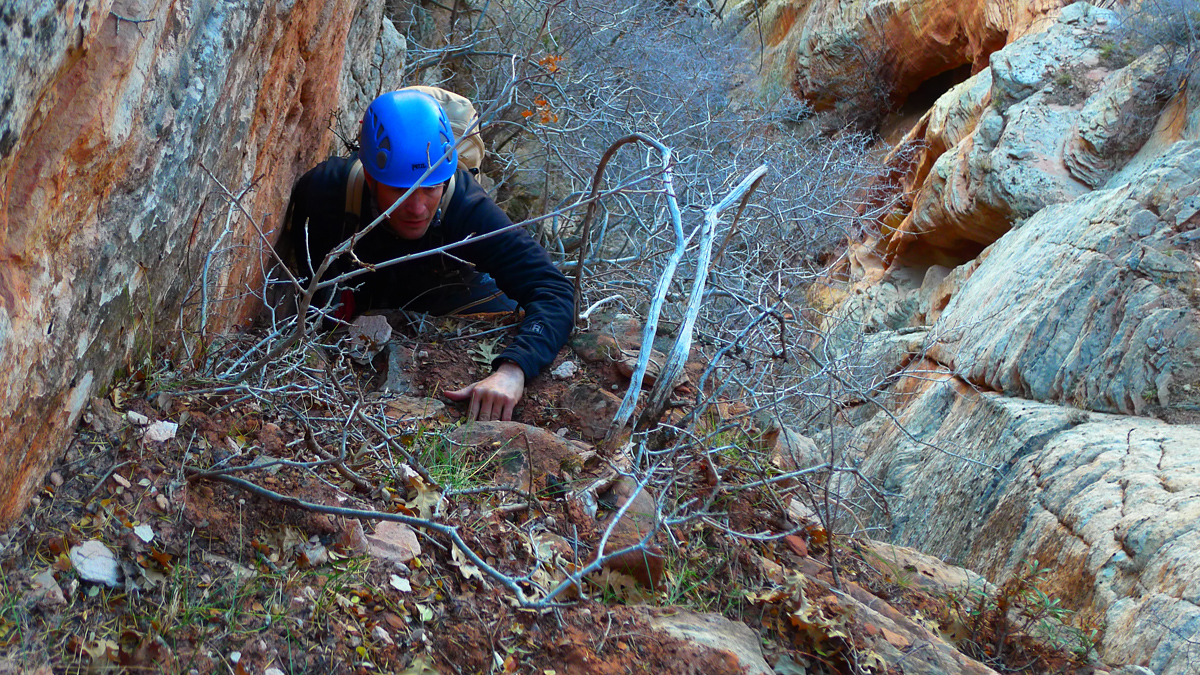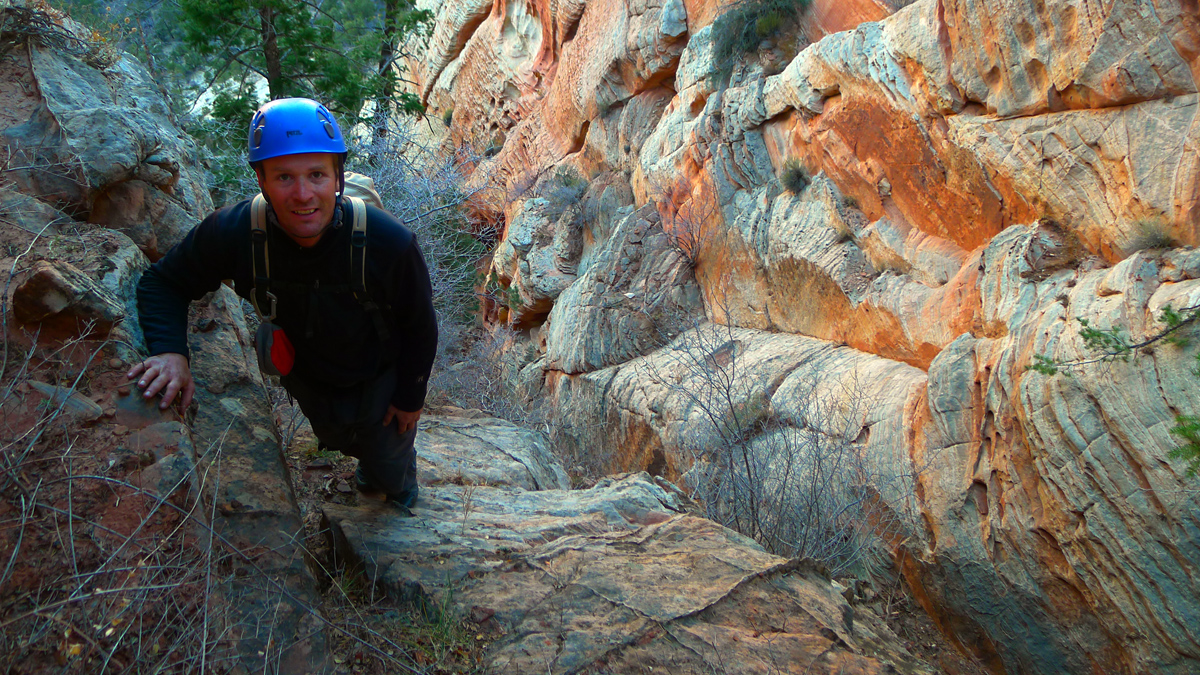 Dom climbing the filthy first crux of our route. I have no idea how to rate such a dirty mess, but we rappeled this section on the descent.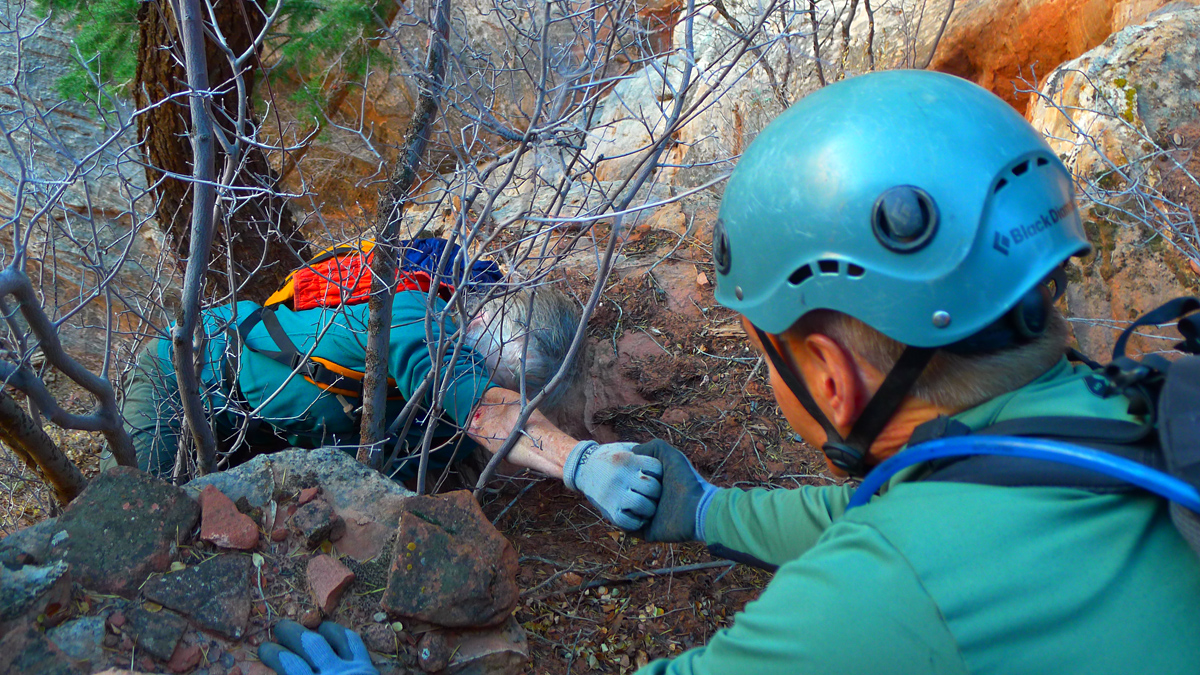 Andy gives Jenny a hand for the topout. The large tree in the background served as our rappel anchor on the descent.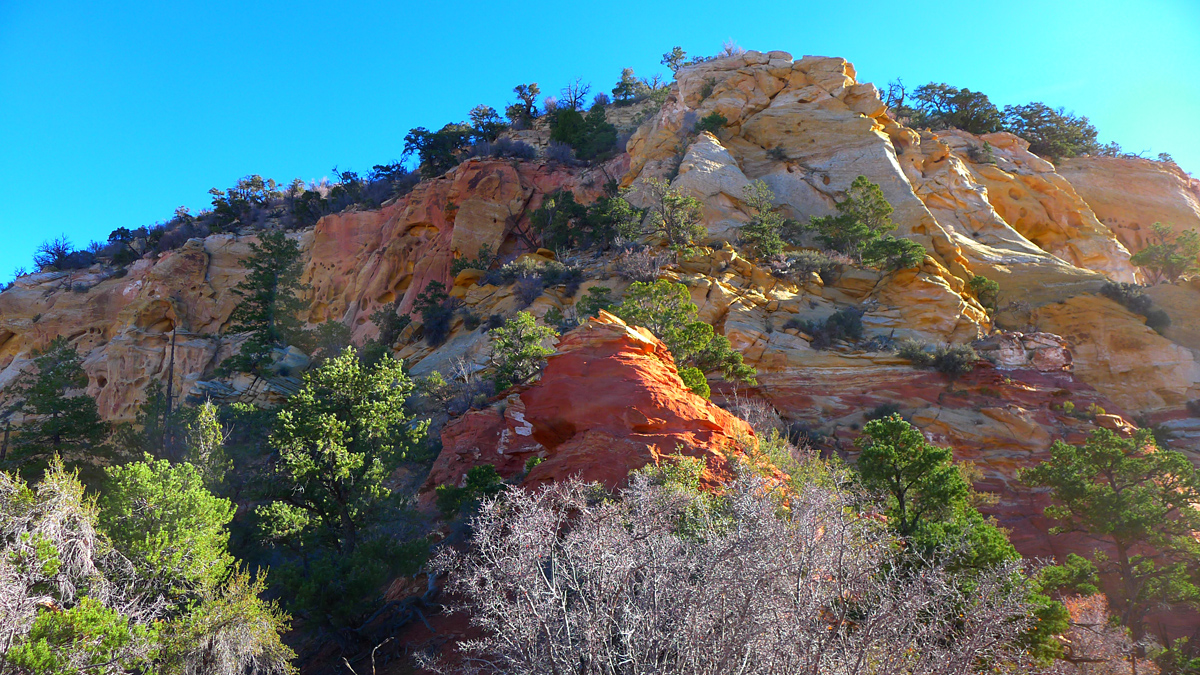 Its still no cakewalk from here.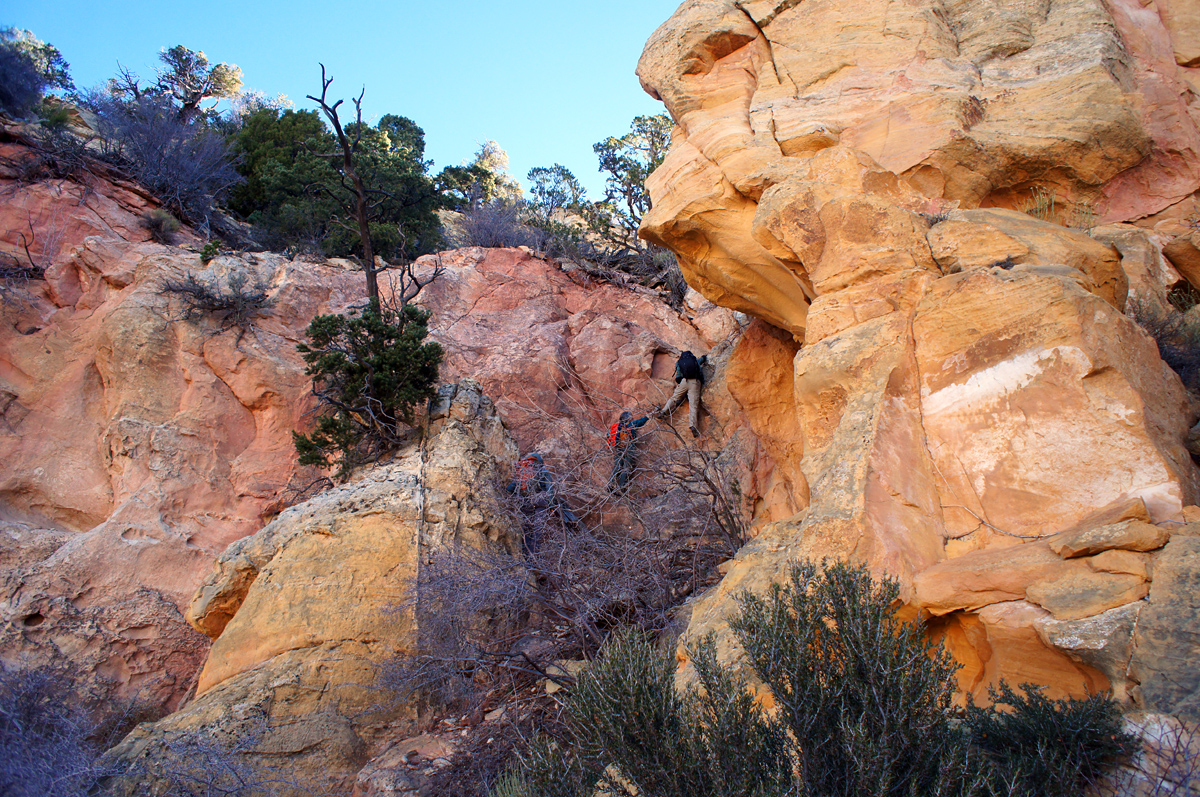 The second crux of the route is a bit meaner and requires some teamwork and trickery.
Horribly loose rock inspires AA to try to lasso a bush for some protection.
Success!
The Dominator finishes the job.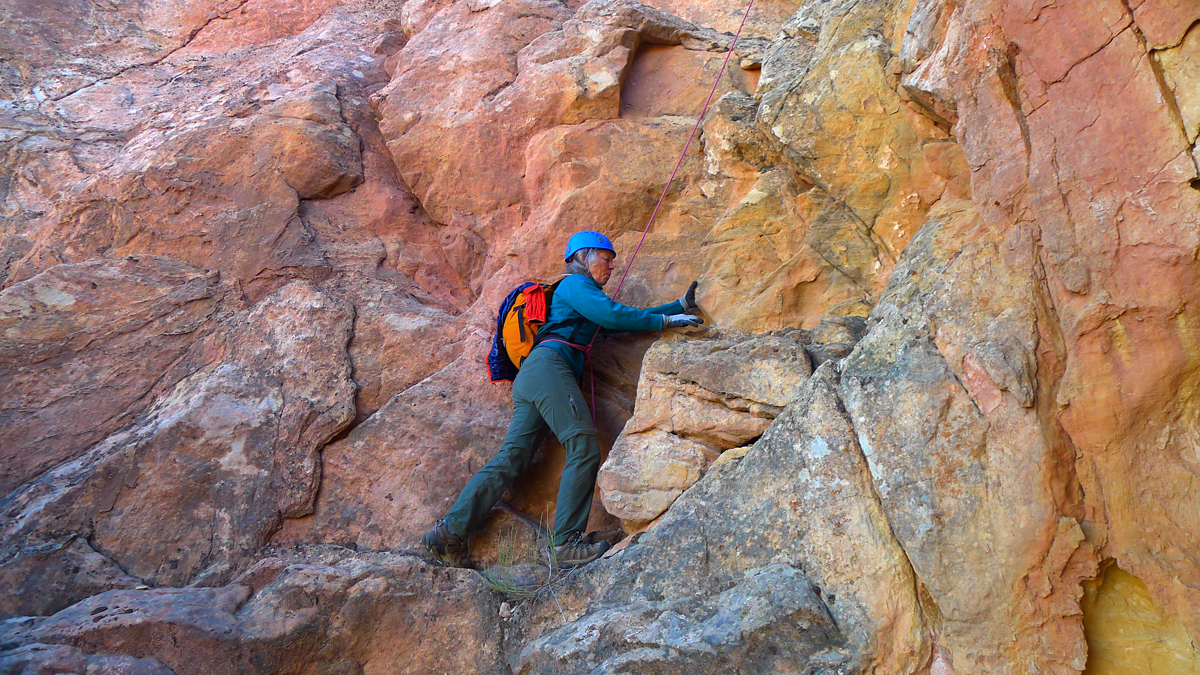 Jenny and Andy following the crux of our route.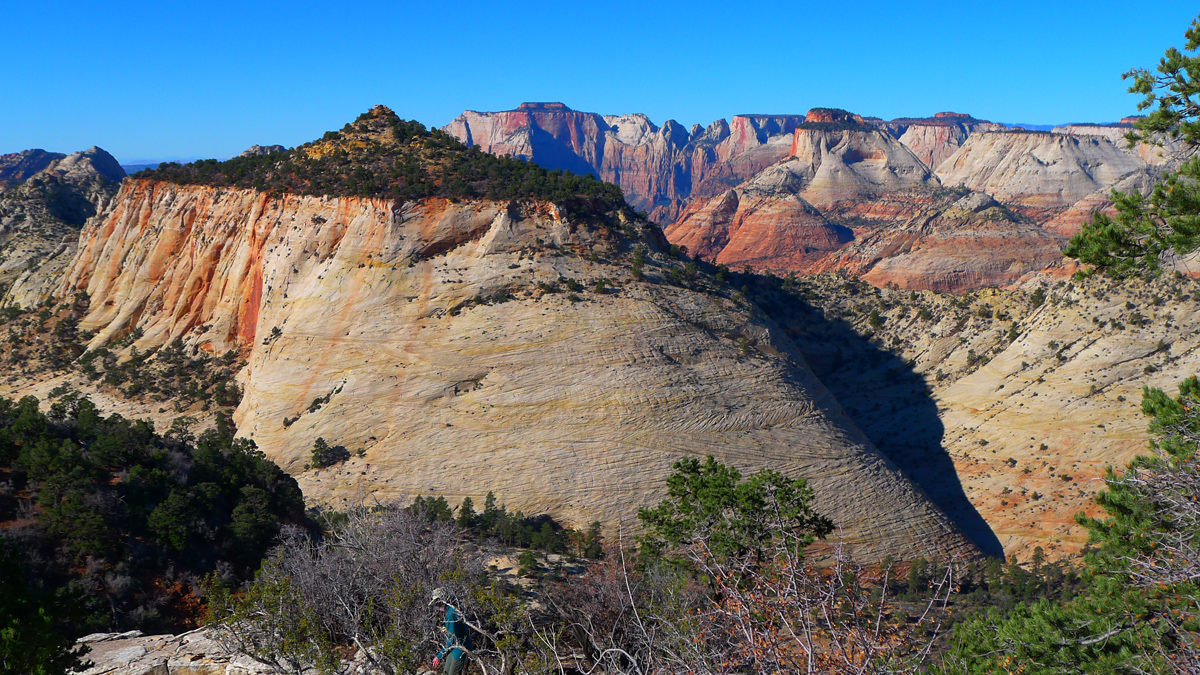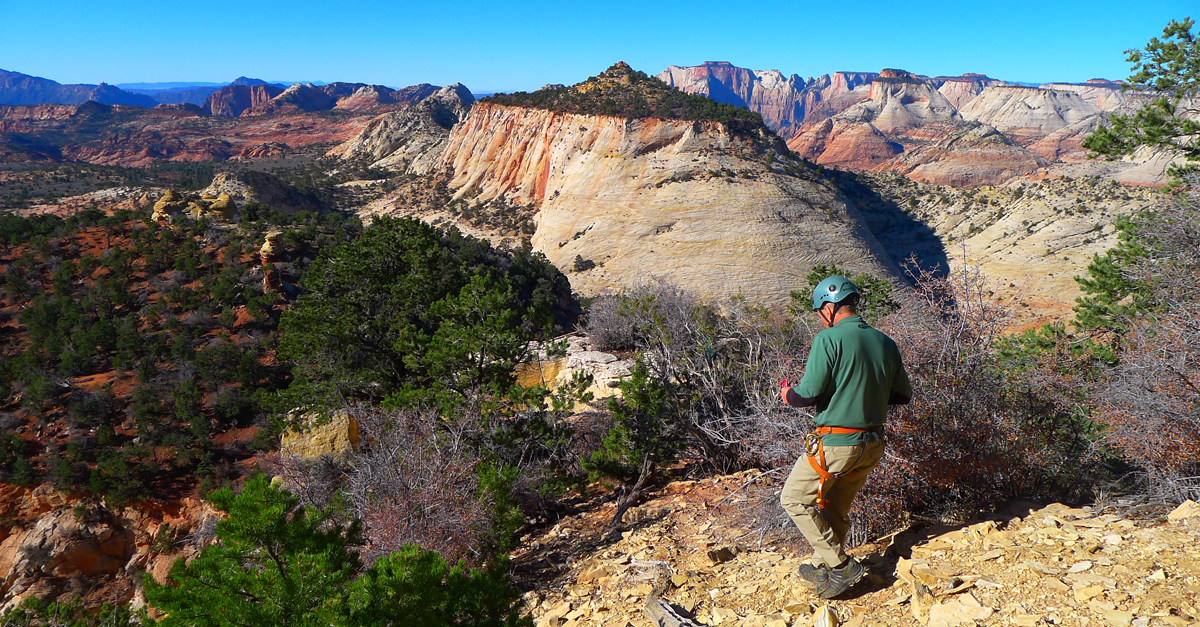 The views toward Parunuweap Canyon and neighboring Nippletop are fantastic.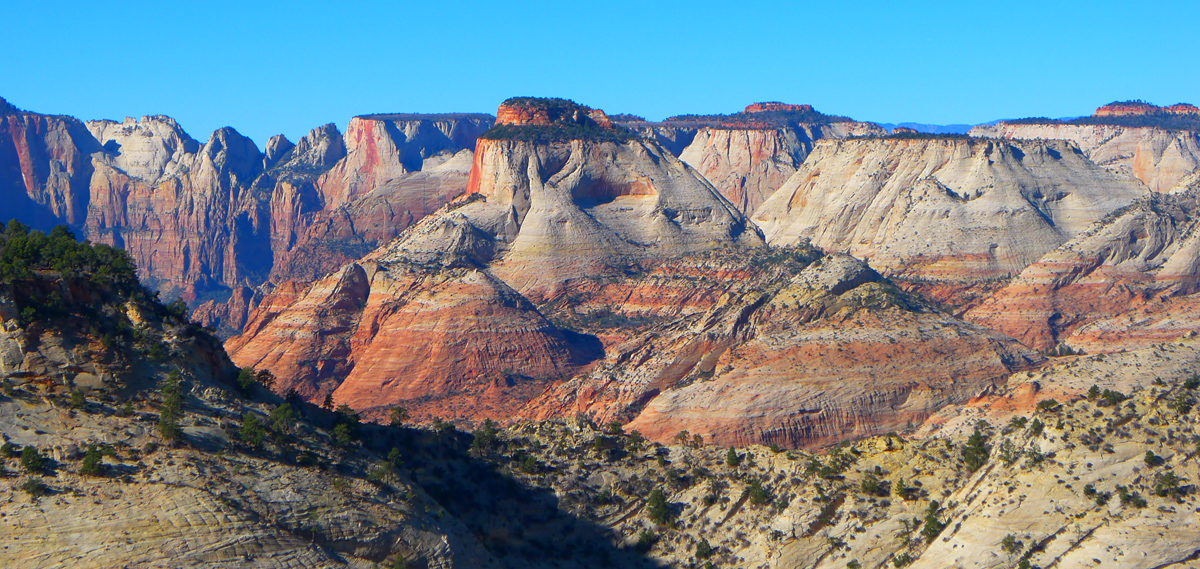 Clear views of The East Temple.
View northwest toward The West Temple from the summit plateau.
Dom & I near the summit.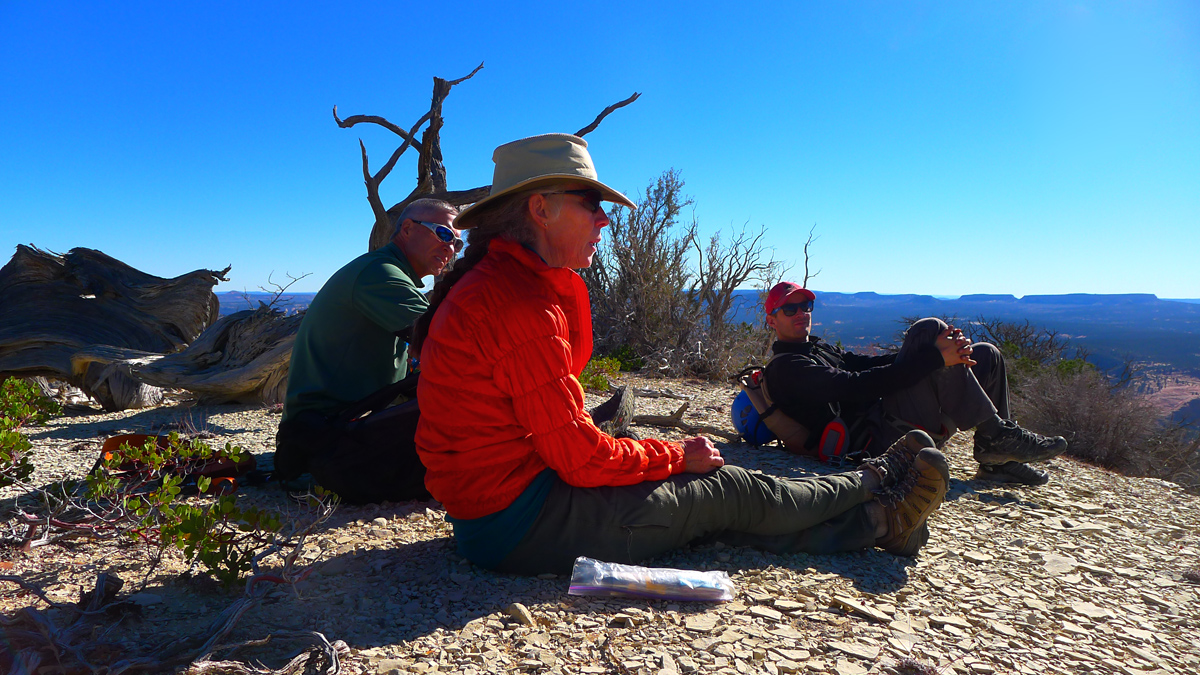 Enjoying a relaxing summit break.
And so the extra credit exploration begins.
Its nice to have a handline for a short but steep slab descent.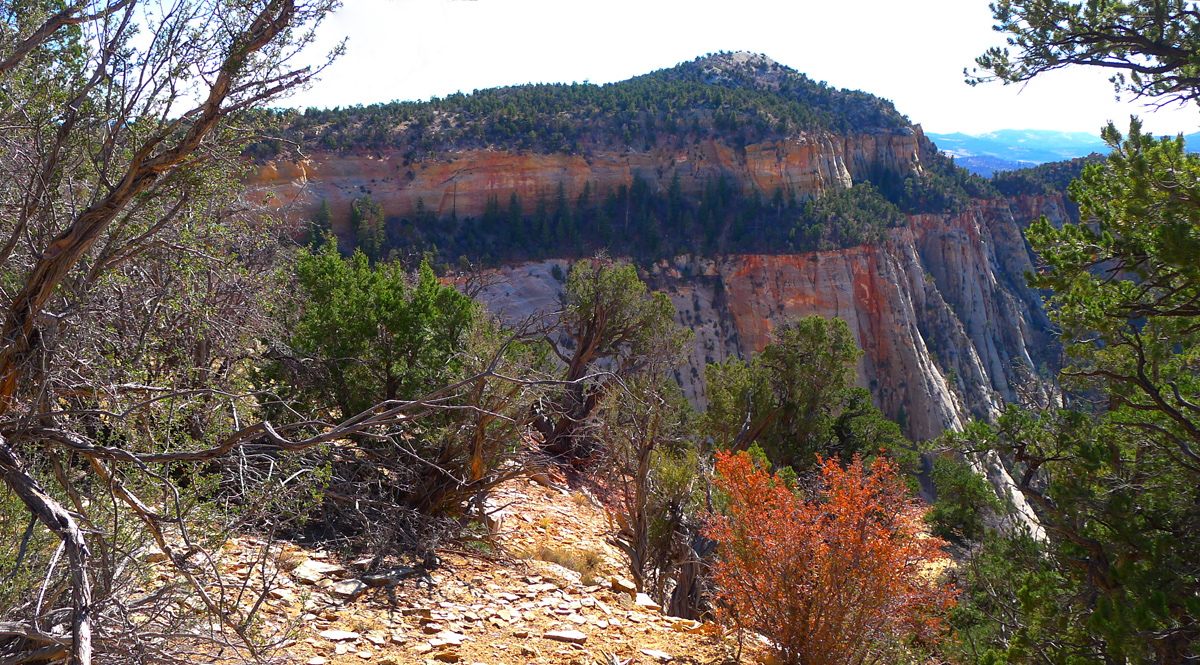 Looking back the highpoint of Crazy Quilt Mesa.
South Ariel Peak (low summit at center) & Aires Butte (right).
Jenny on a point overlooking UT-9.
The main summit of Crazy Quilt Mesa, well guarded by cliffs.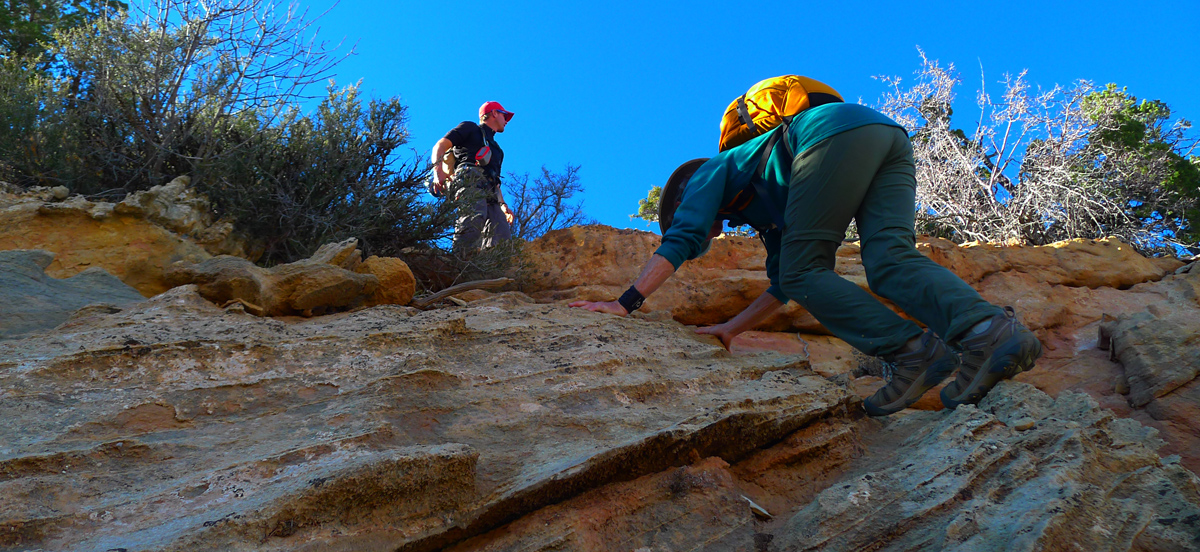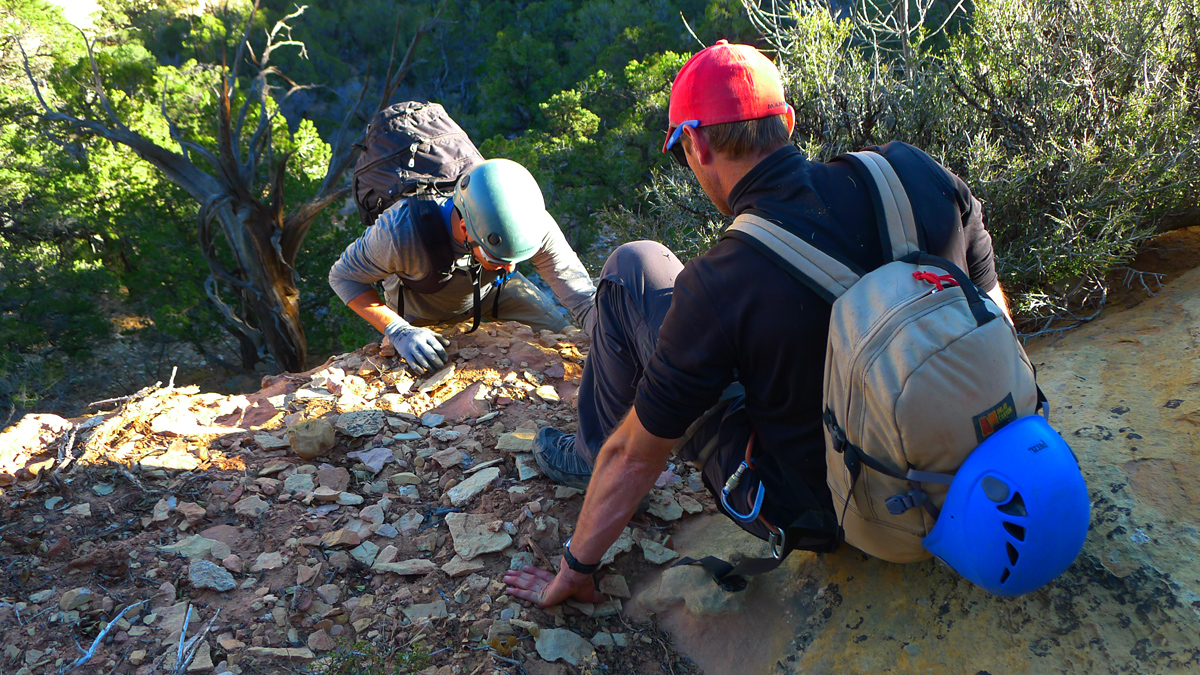 Climbing back toward the main summit to make our exit.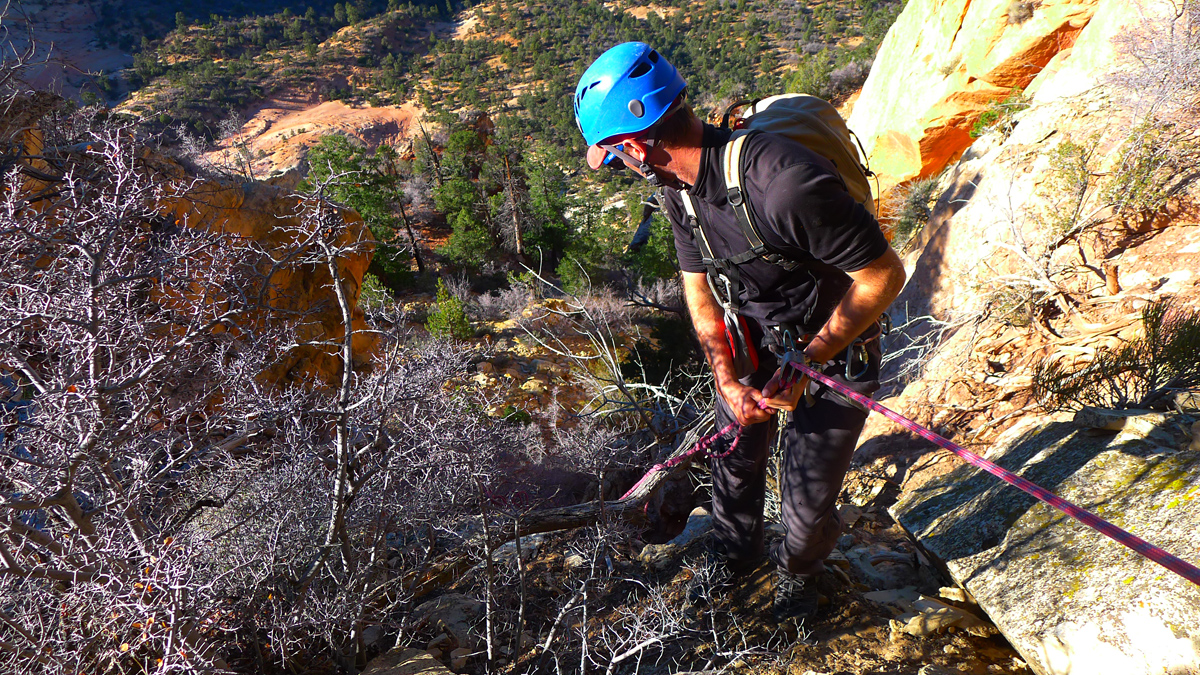 Dom starting the first of two rappels on the descent.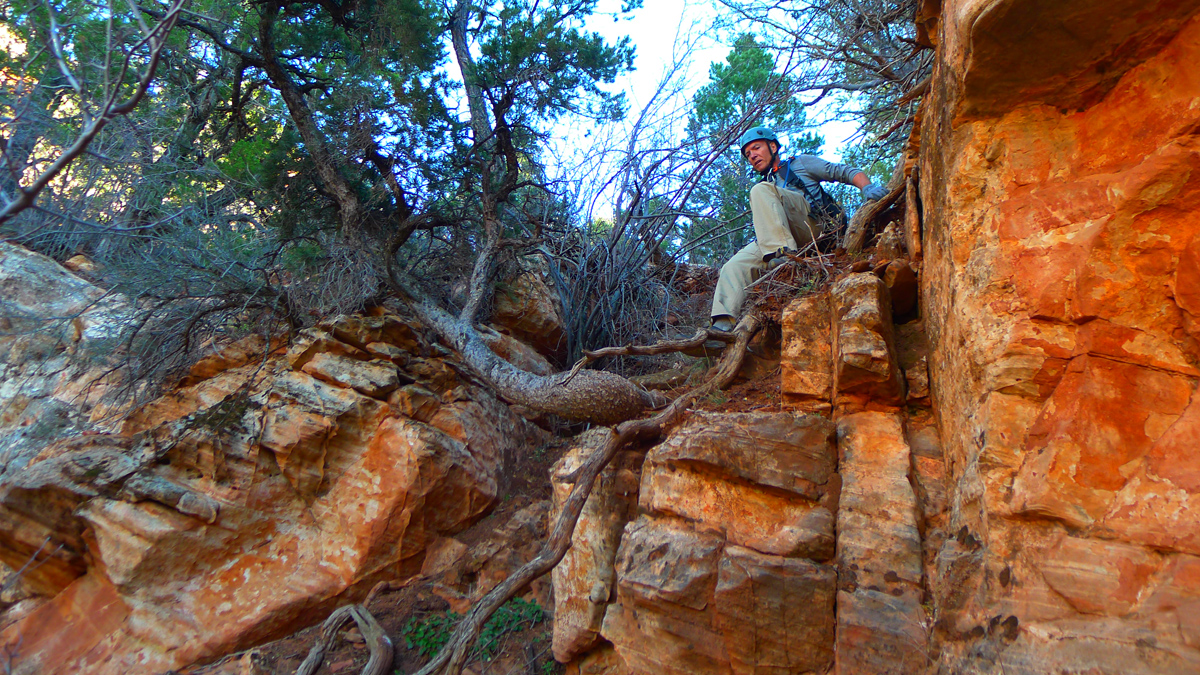 AA downclimbing to our second rappel.
The remainder of the descent is relatively short and easy.