Peaks Climbed: Crystal Peak & Peak 10

Peak Heights: 13,852'/13,633'

Route: East Ridge of Peak 10

Difficulty: Class 2

Location: Tenmile Range, Colorado

Trailhead: Spruce Creek

Mileage & Gain: 9 mi & 3,800 ft

Date Climbed: January 28, 2018


Though gentle, the east ridge of Peak 10 isn't completely trivial when blanketed in winter snow. The wind scultps a short but funky cornice-like thing near the top. It's been there on both of my winter visits. The exceptionally low visibility and lack of depth perception both times added to the spookiness. Also, probably not a great route choice when there is substantial avalanche danger.
We managed to descend from the Crystal/Peak 10 saddle safely, but without much margin. With any more snow or in worse snow conditions this is not at all a wise choice. The winter standard is to plan on returning over Peak 10.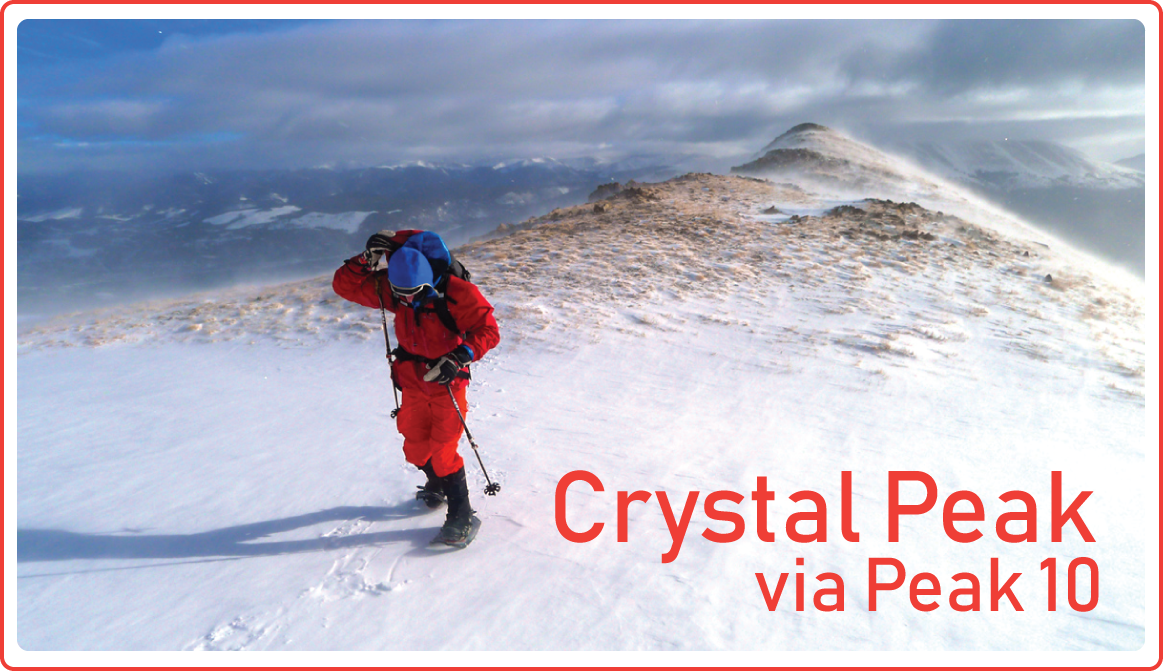 ---