Its been a rough first half our trip; we've had nearly zero down time. An easy one would be nice right about now. Maybe an afternoon off for once? Cloudless skies are good, but like all good things, an overabundance makes one lose appreciation.
Scott Lake full of glacial runoff.
After following grassy ramps on the north side of Scott Lake we enter the rocky basin that contains the unnamed lake at 11,510 ft (edge of lake in view on left). We're aiming for the saddle above Dominic, the start of Desolation's NW Ridge.
Desolation's West Face.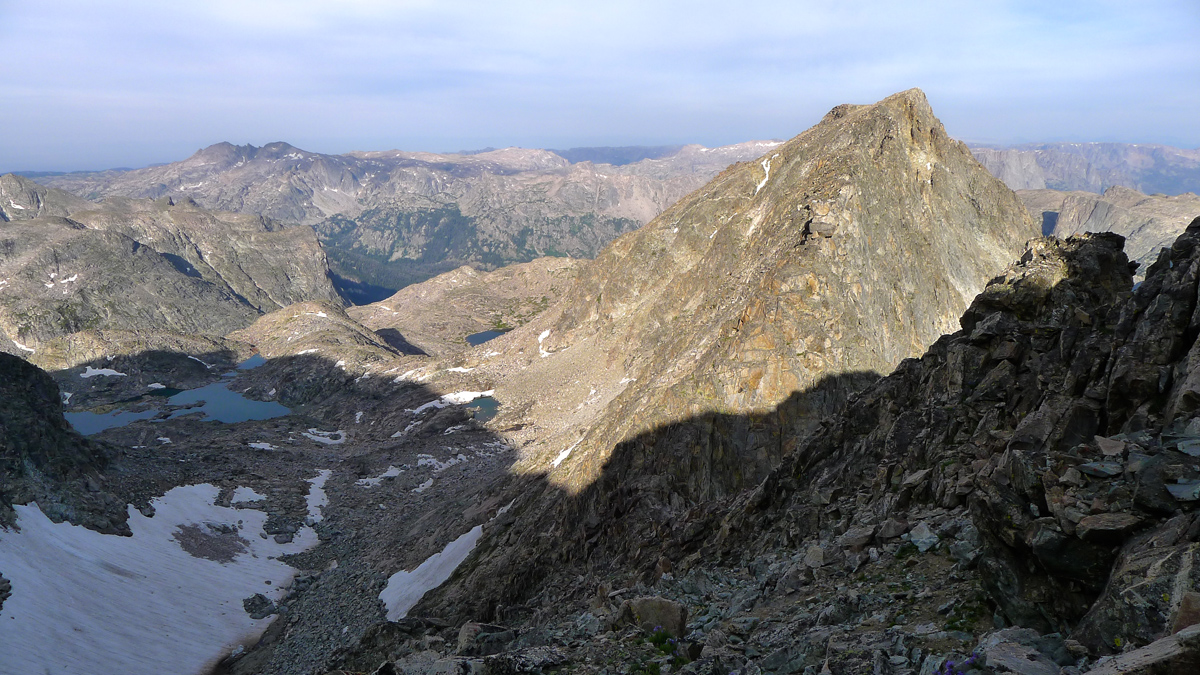 Grungy slopes lead to the NW Ridge. Some loose rock to worry about here, but tolerable. Slightly reminiscent of the terrible gully we climbed on Koven, but shorter and much more manageable. Mount Solitude in the background.
Near the low point of the NW Ridge. Bastion and Rampart ahead.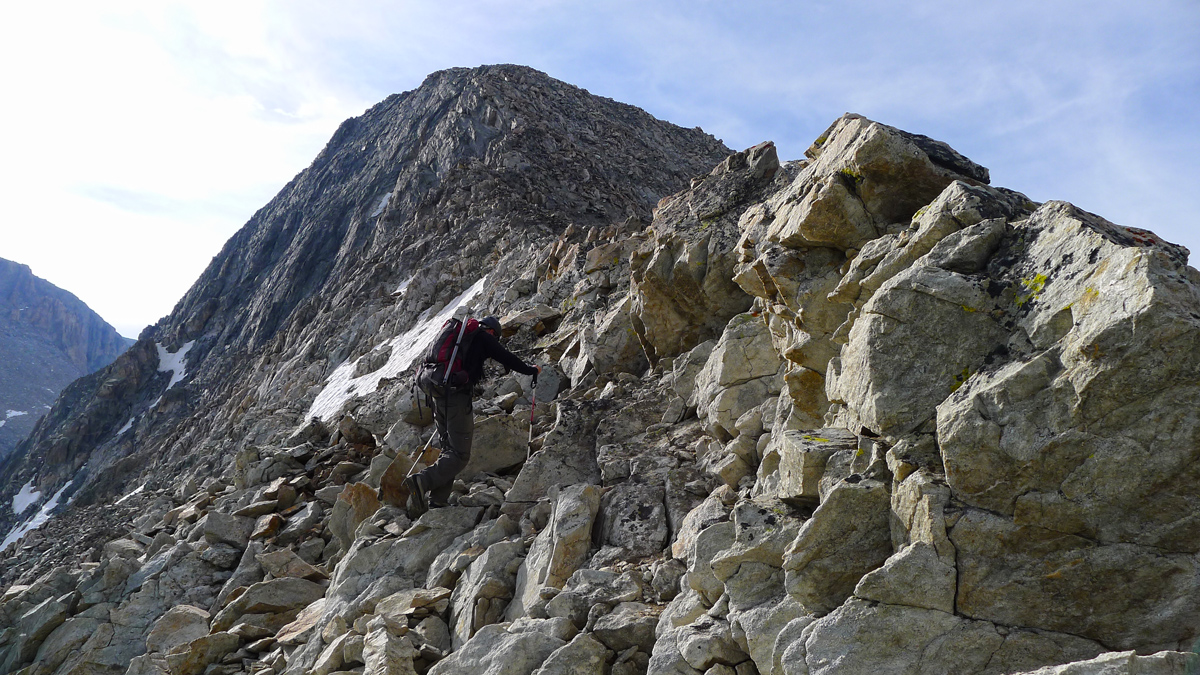 An easy 3rd class scramble as promised.
Dominic enjoying the cruise.
Mostly solid rock.
View toward Gannett. Koven is on the left.
Klondike (left), Flagstone (middle) & UN 13,180 (right)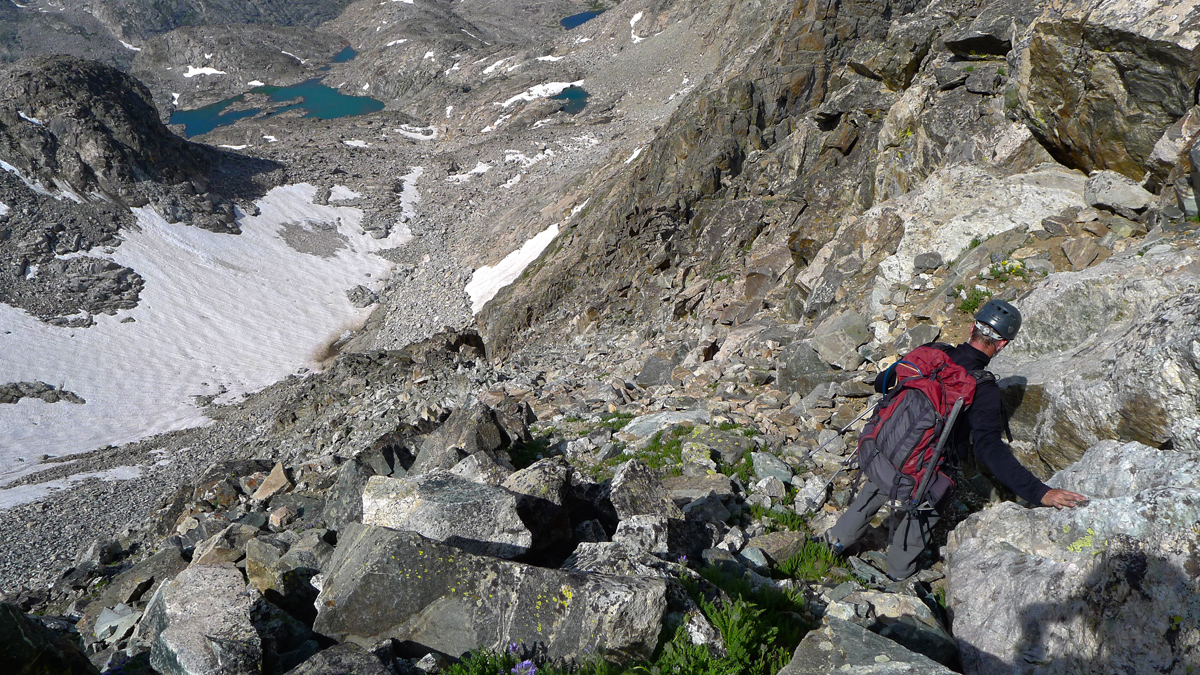 Descending from the ridge.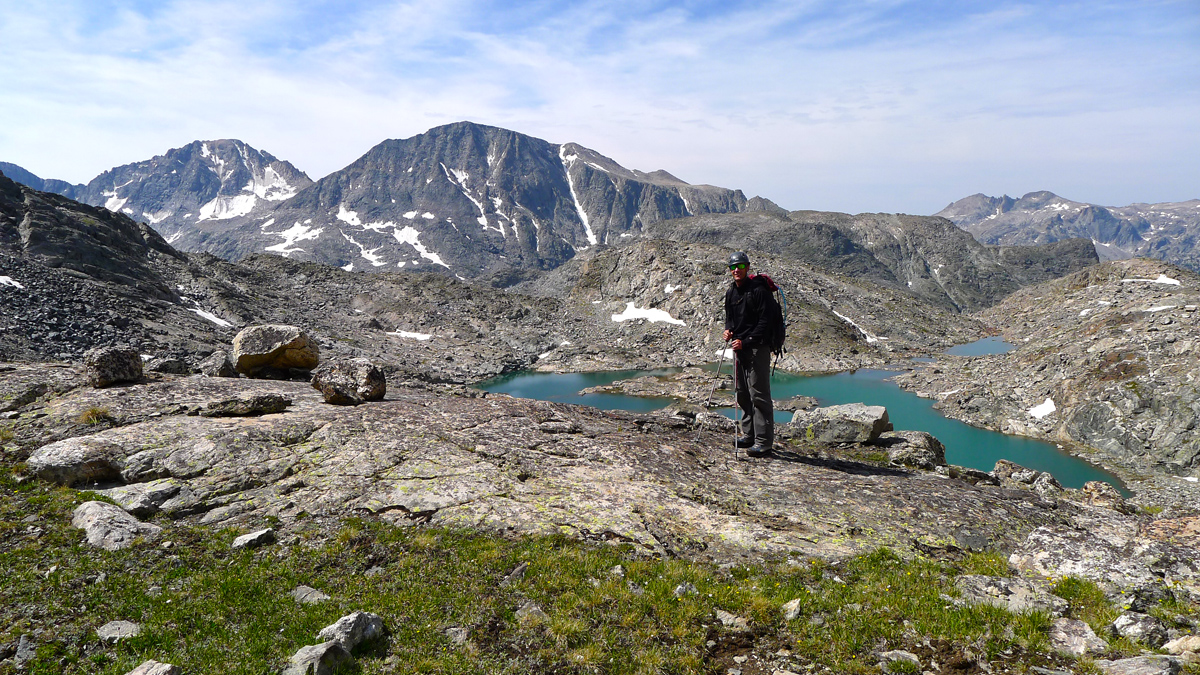 Dominic on the descent with the unnamed 11,510 lake below. Whitecap and Ladd in the background.
Desolation does not let us down. Save for some attention getting loose talus below its NW Ridge the round trip is uneventful and even at a lollygagging pace we're back on the shores of Scott Lake by noon. Bath time followed by whiskey time followed by nap time followed by dinner time... life is good.