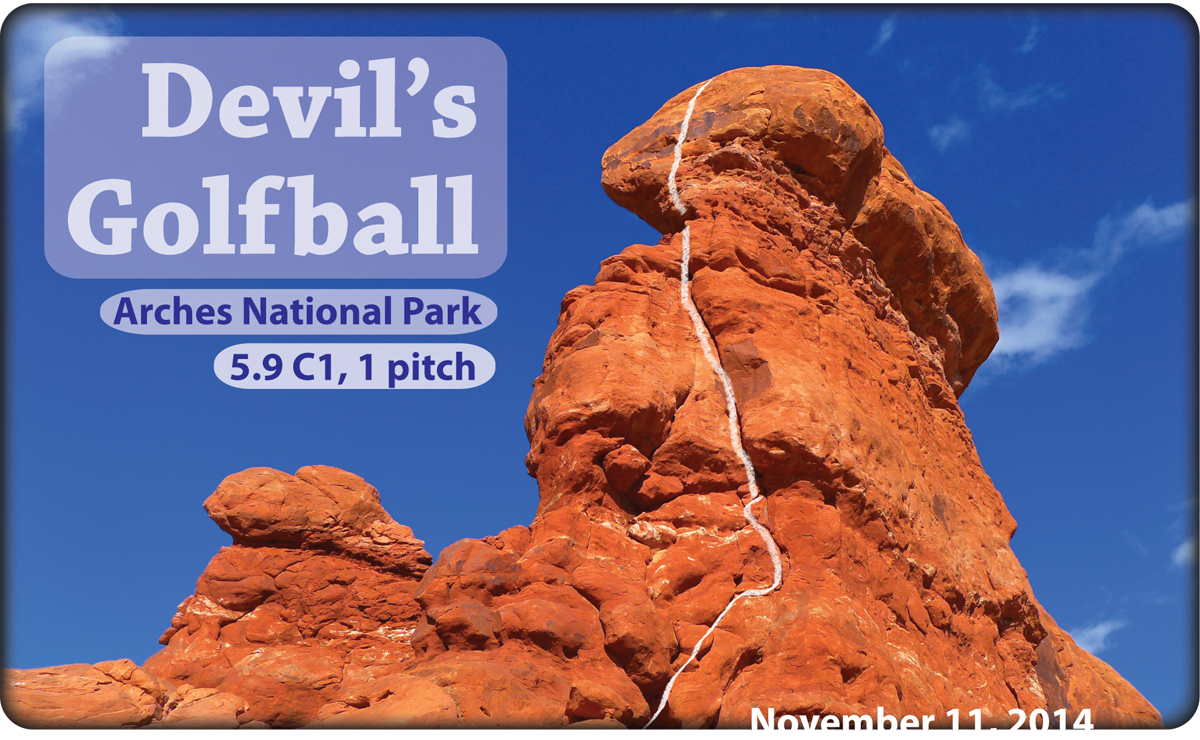 The Devil's Golfball is a small but visually striking tower in the Garden of Eden area of Arches National Park that resembles a ball sitting atop a golf tee. How the devil got thrown into the mix I do not know. The approach to the climb is almost non-existent and a single straightforward free and aid pitch gets you to the summit. We climbed it at 5.10 C1 but it could probably be made as easy as 5.7ish C1 or free climbed entirely at mid to hard 5.12. Historically most seem to have climbed it at 5.9 C1.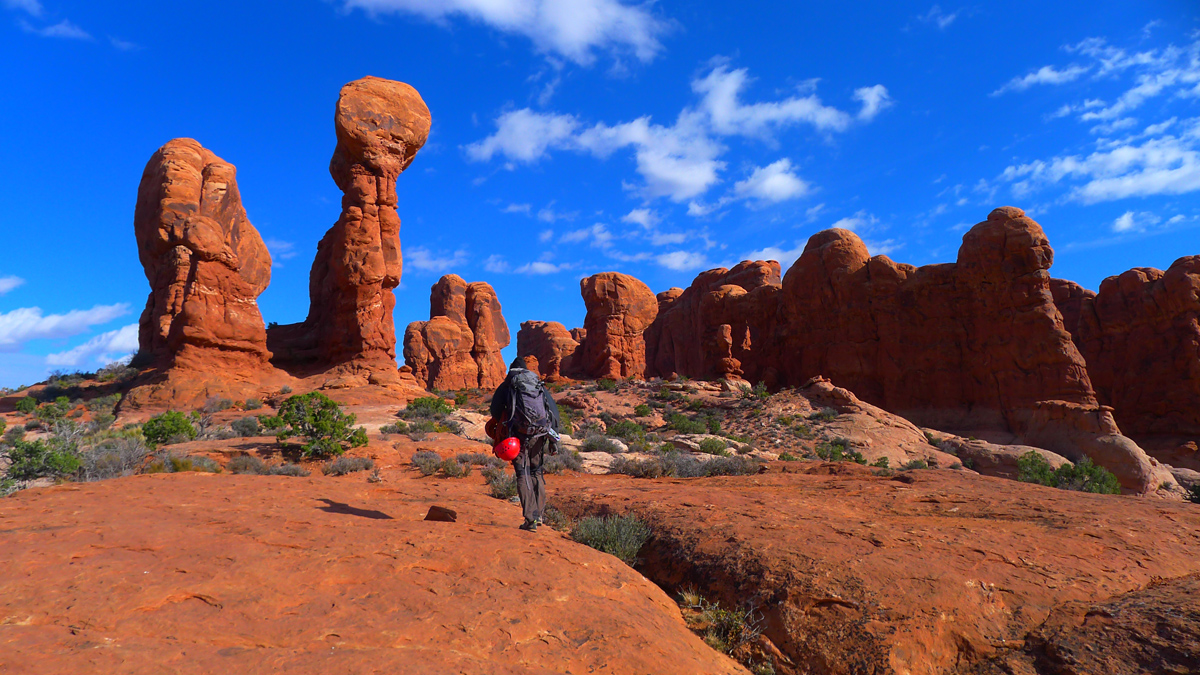 The approach is a mere stroll from the Garden of Eden parking area.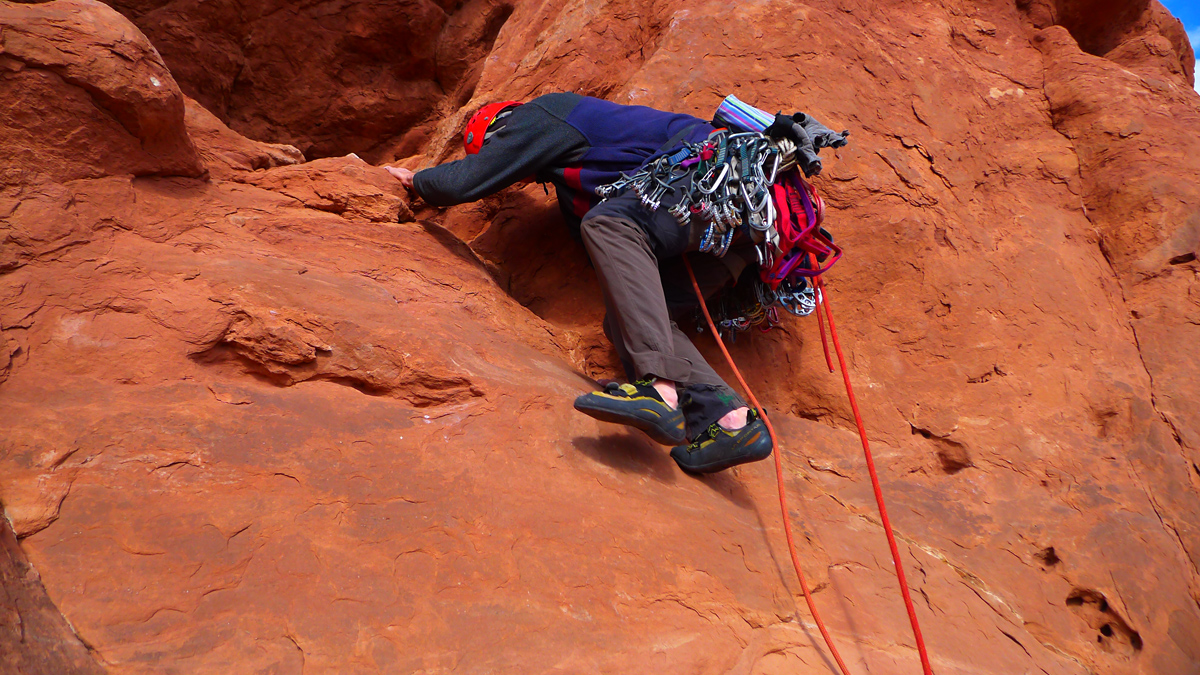 Easy opening slab moves.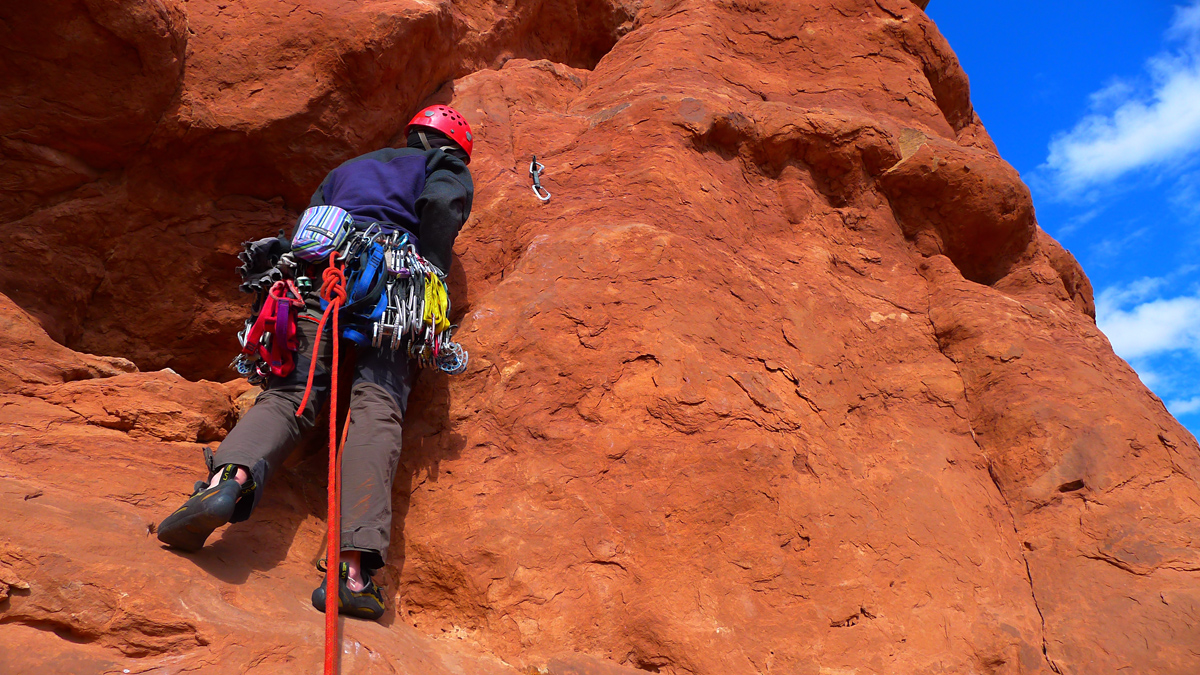 A relatively new pin protects a few nontrivial moves before reaching the crack. This was a nice surprise.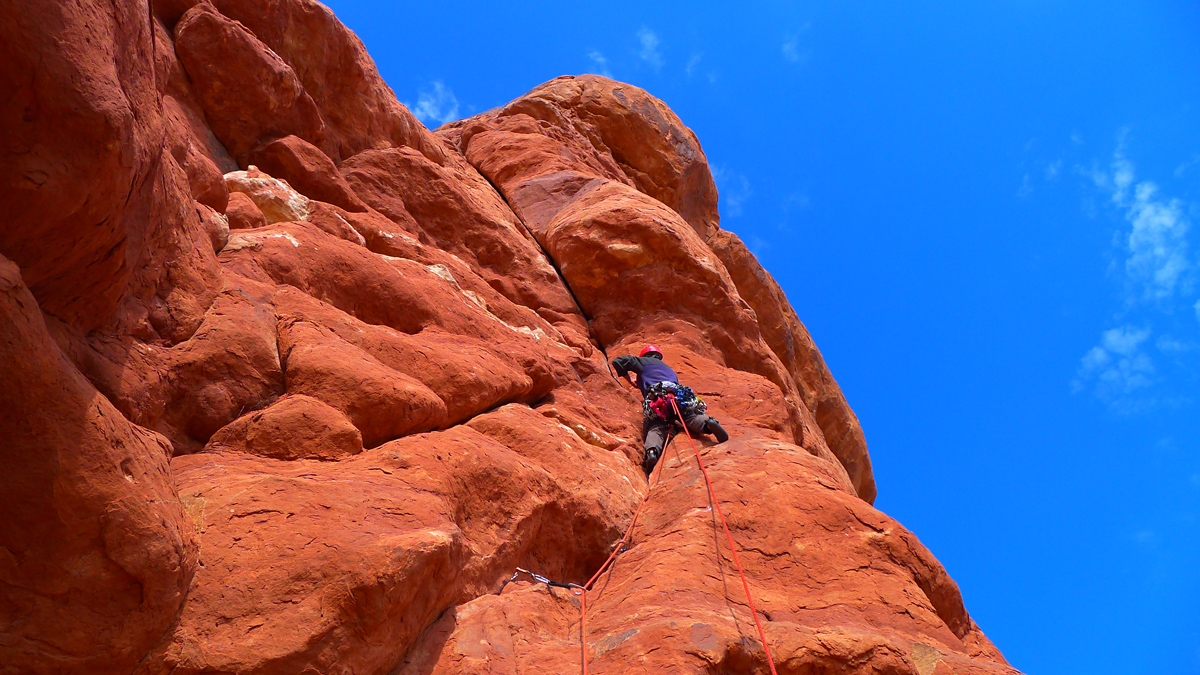 The crack is 5.8/5.9 up to this point.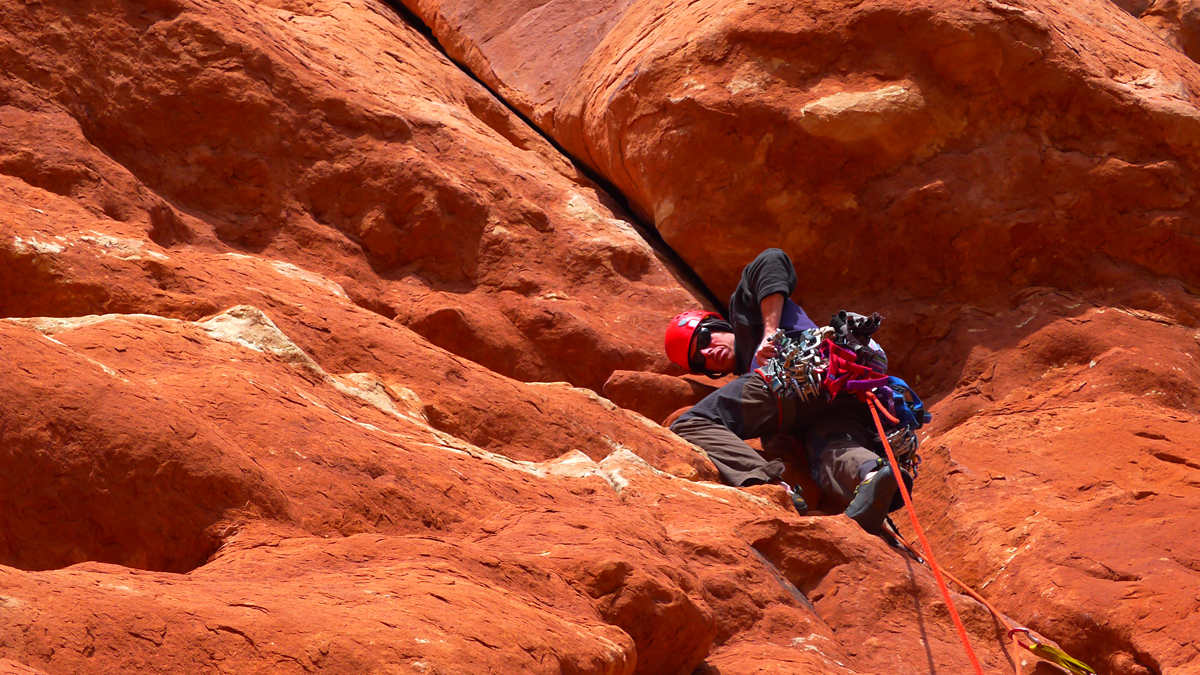 The crack steepens and becomes 5.10, arguably with a few 10+ moves.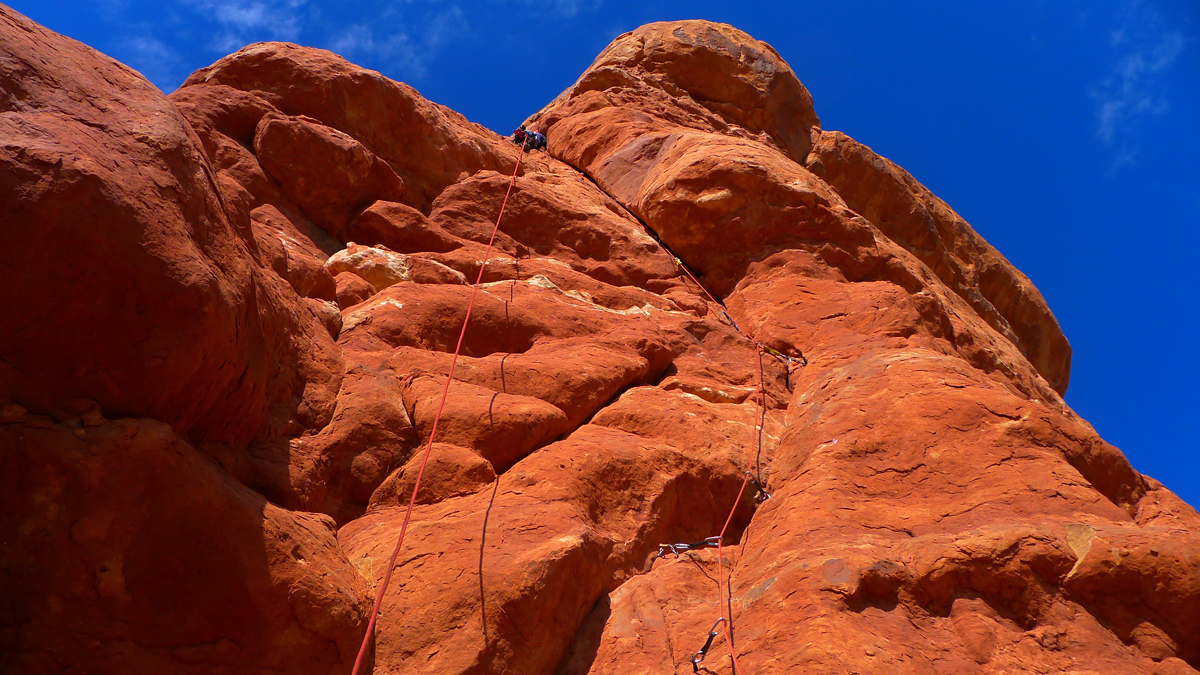 Derek free climbs most of the crack with an occasional french free move when it gets to be too much work.
Starting up the bolt ladder.
Derek nearing the top of the pitch.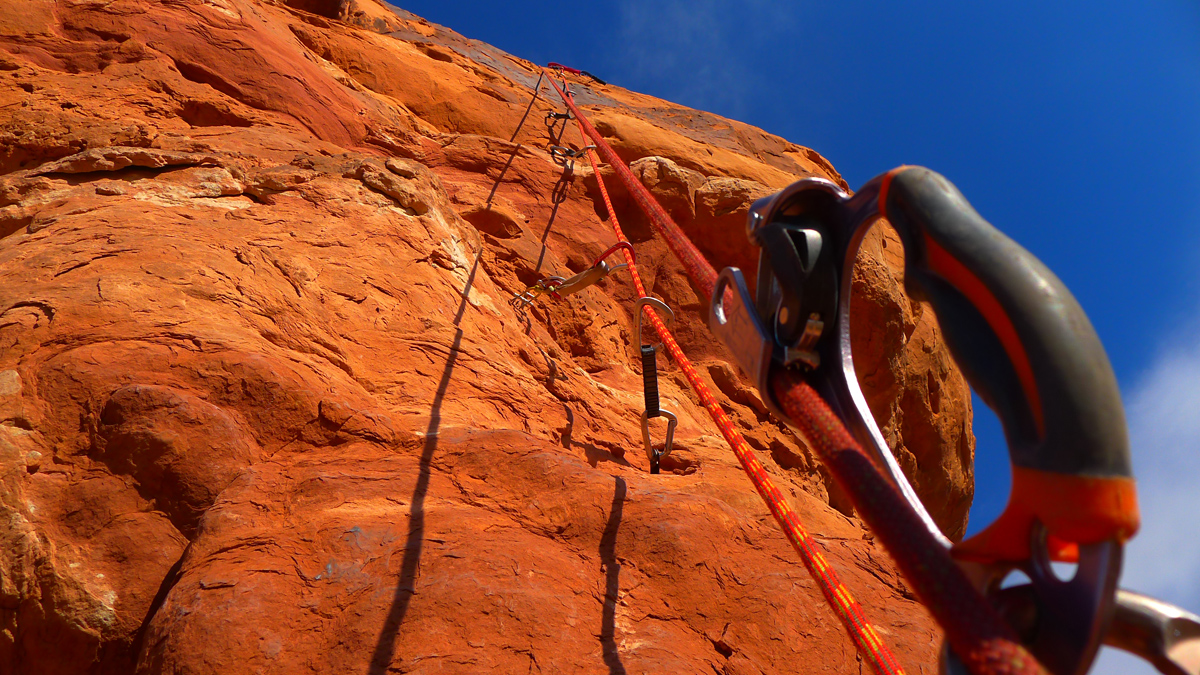 Juggers perspective of the upper part of the pitch.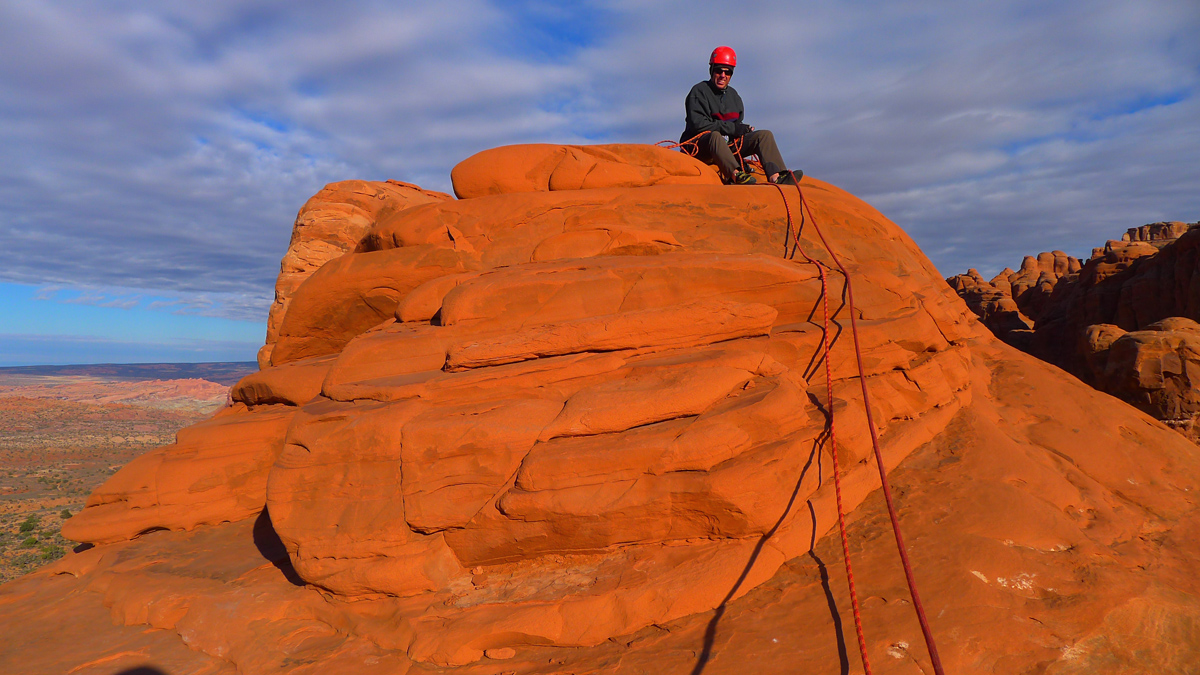 Cold and windy on top!
Ham Rock across the road.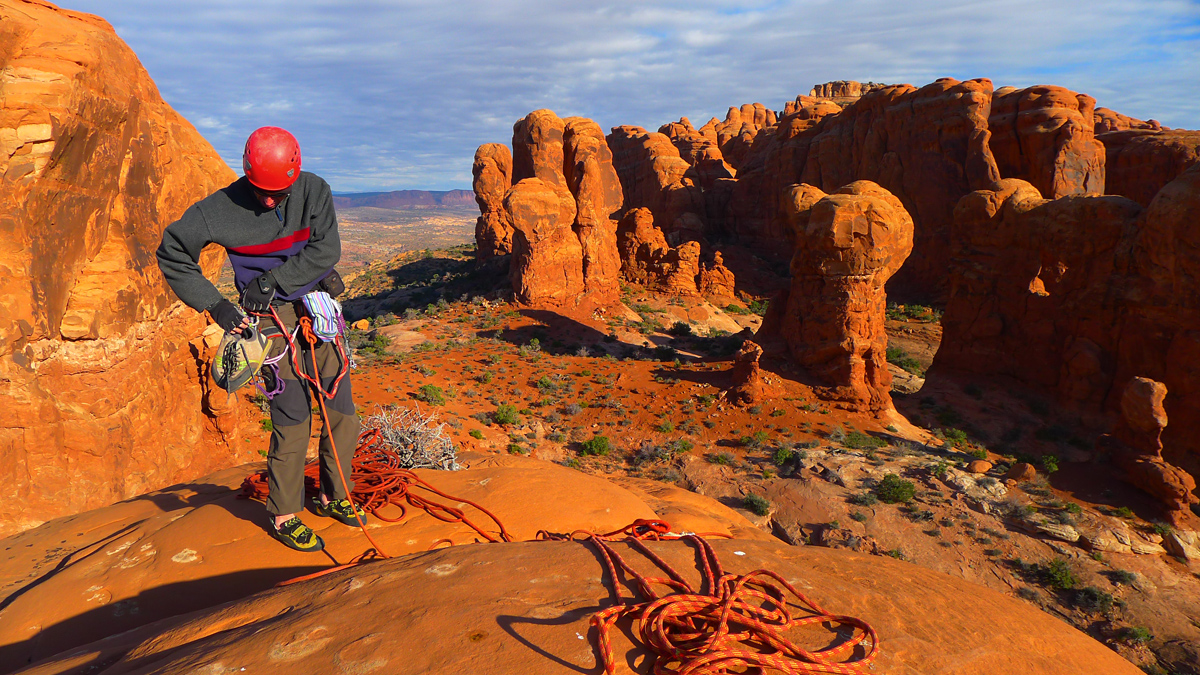 Preparing to rap from the summit with double ropes.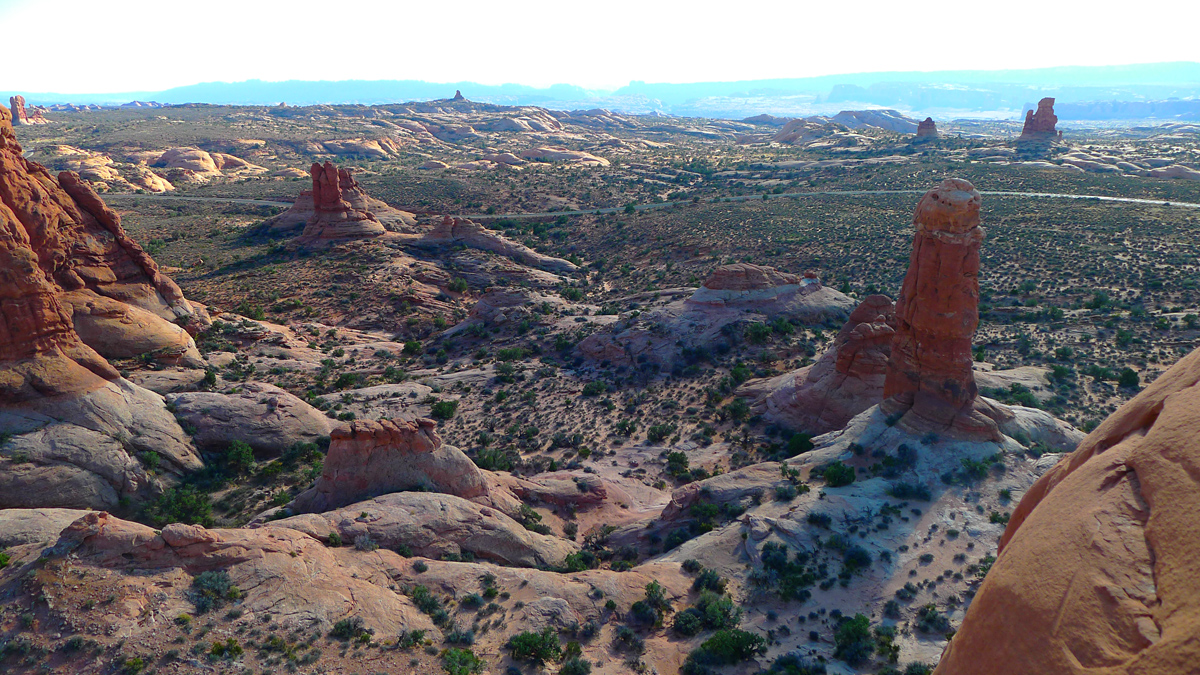 Bullwinkle Tower (left) & Owl Rock (right) in the Garden of Eden.