View back toward Lizard Rock and the parking lot during the short hike to the base of the Great Googly Moogly.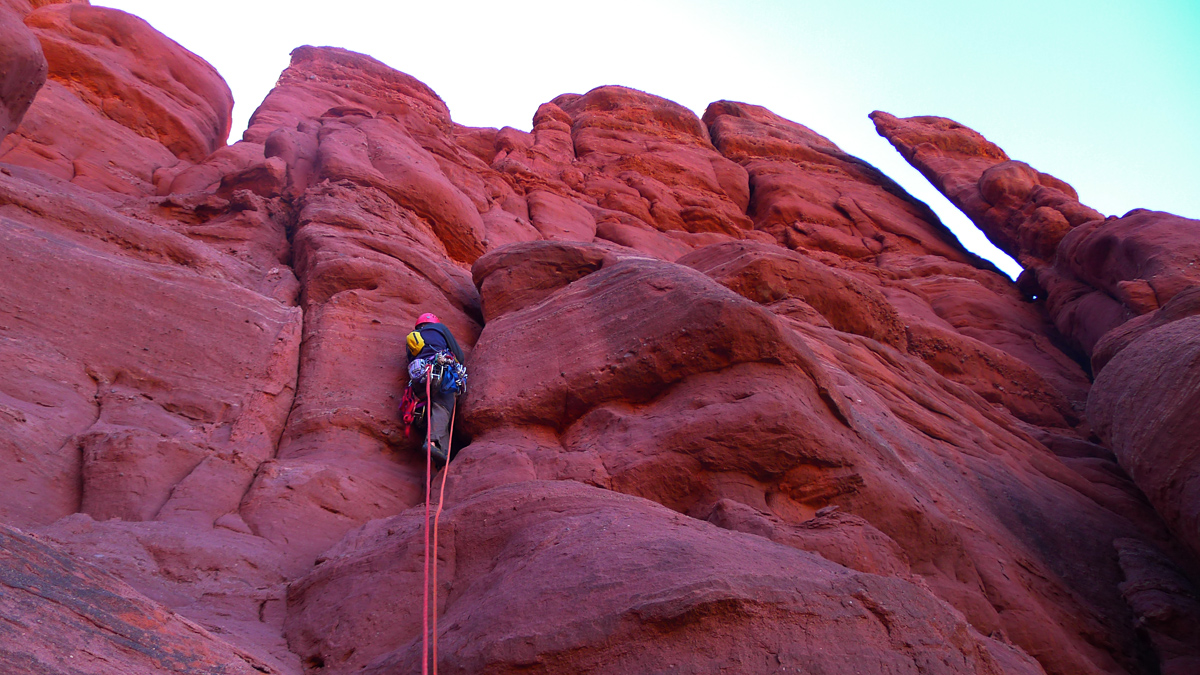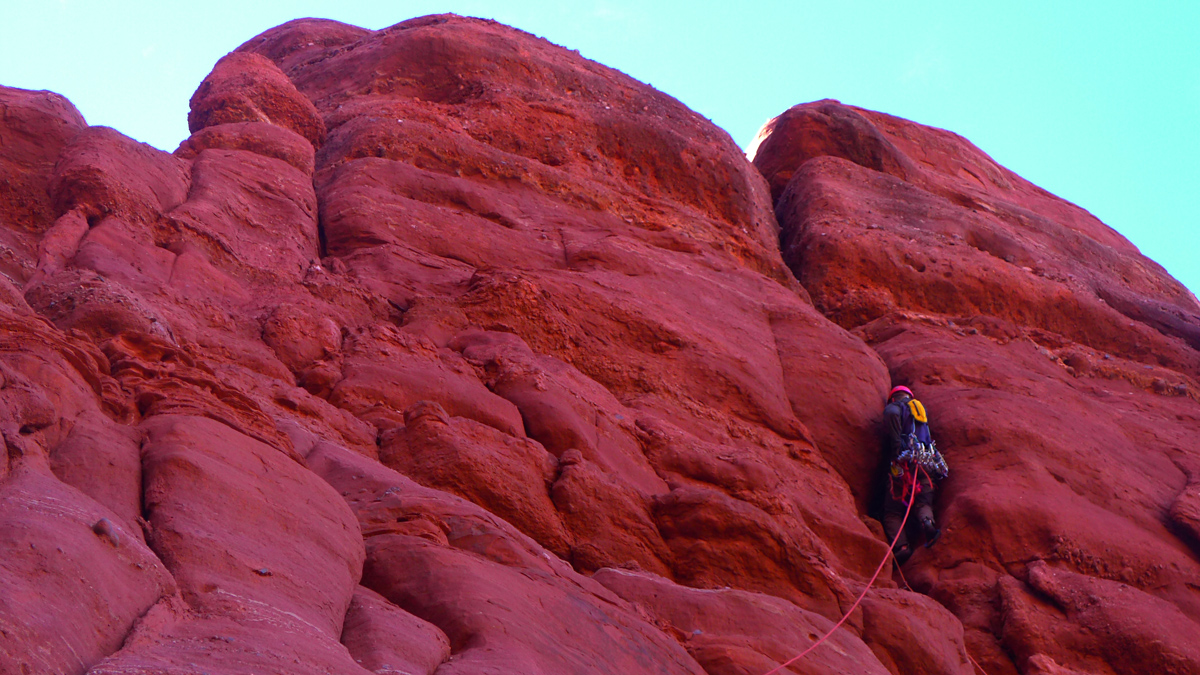 Derek leading the route which is mostly offwidth crack.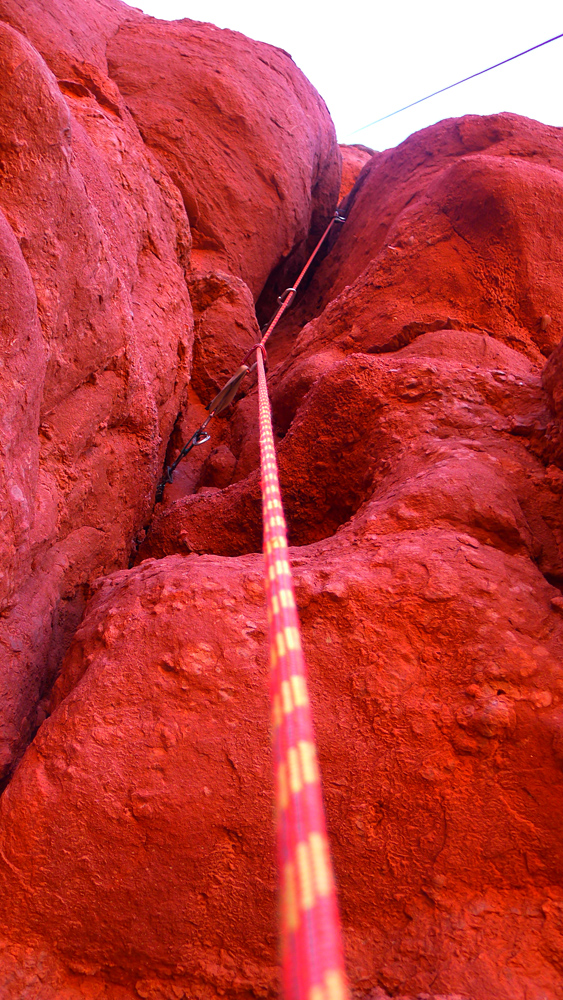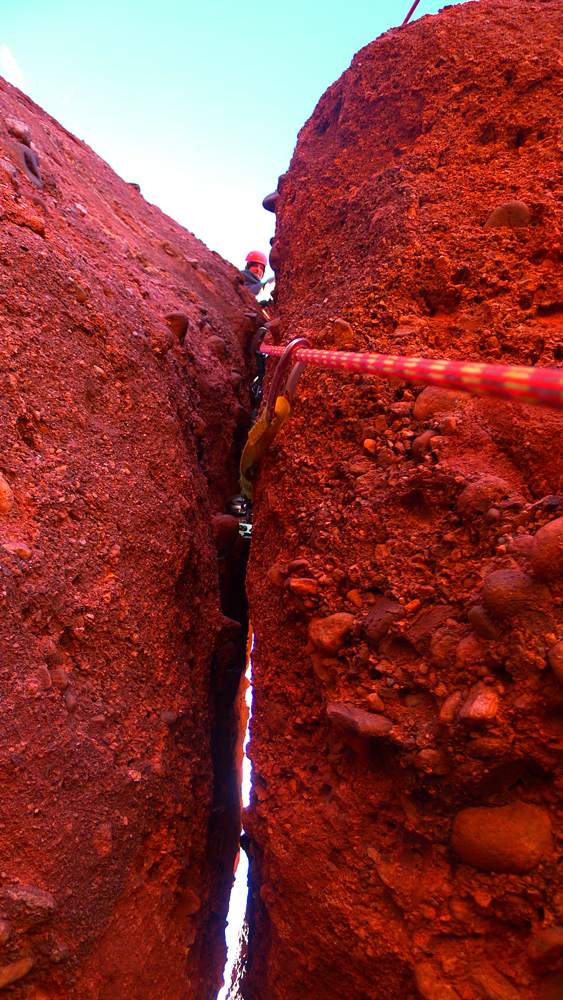 Looking up the meat of the pitch. Notice the cool pebbles implanted in the rock.
Dock Rock and Derek at the top anchor as seen from the summit.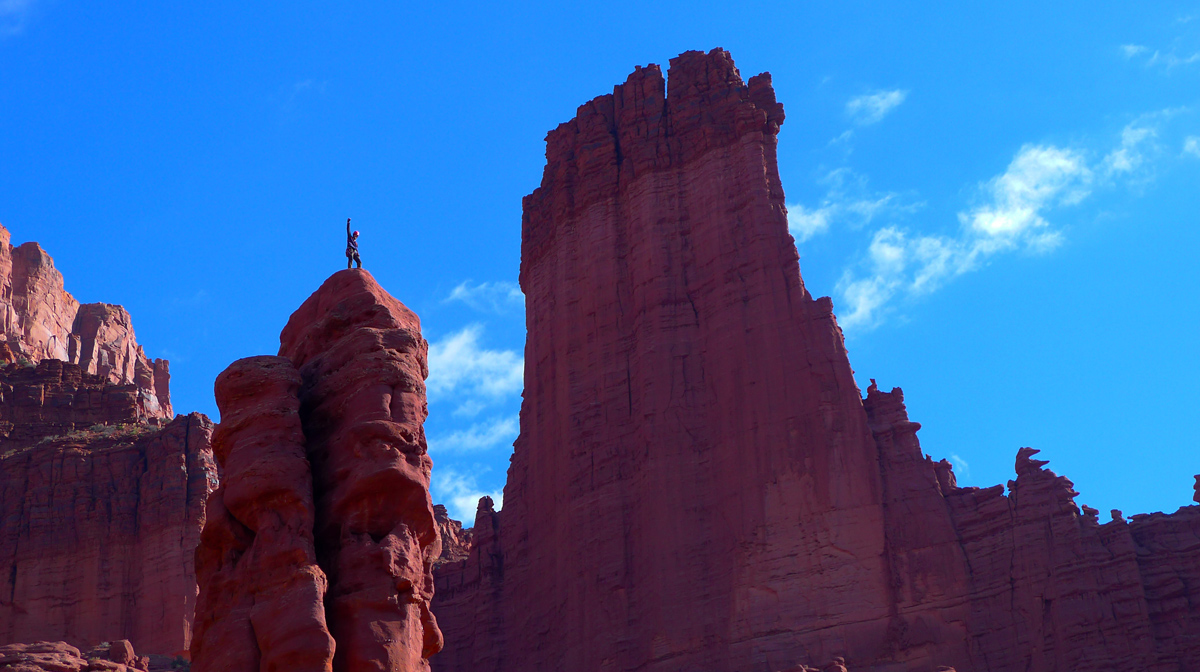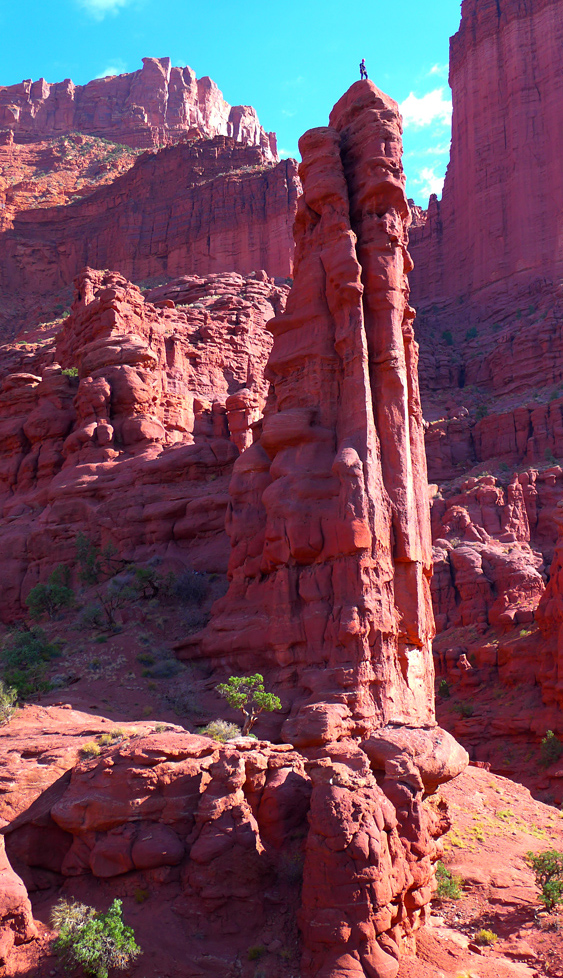 Derek on the summit, the mighty Kingfisher in the background.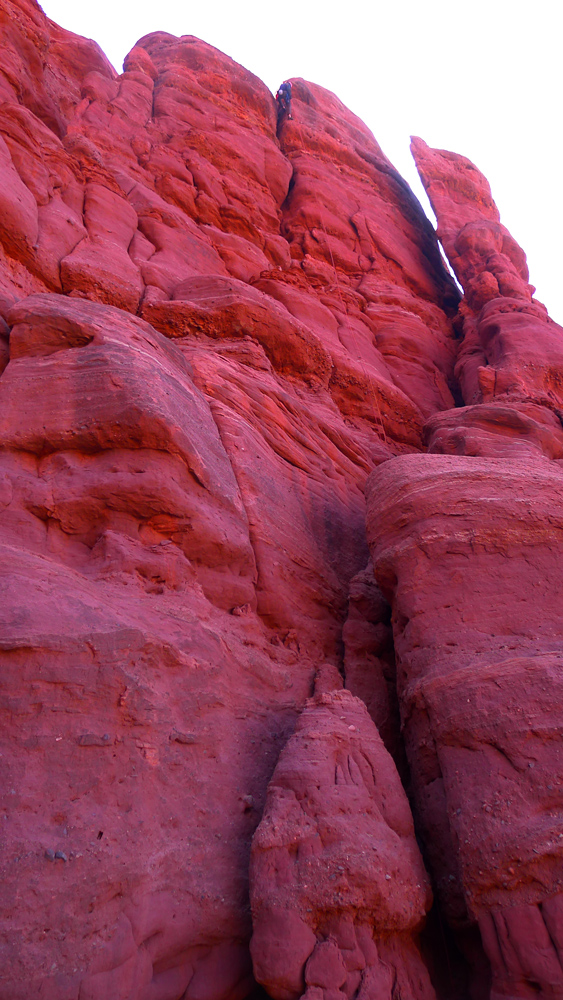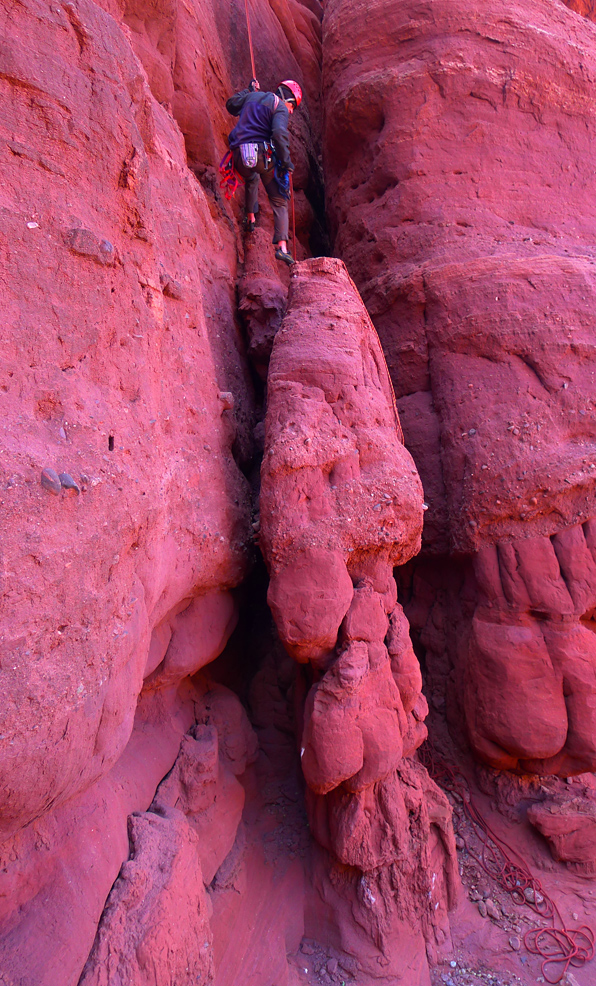 A double rope rappel gets you down (or a single if you have a 70m rope).