---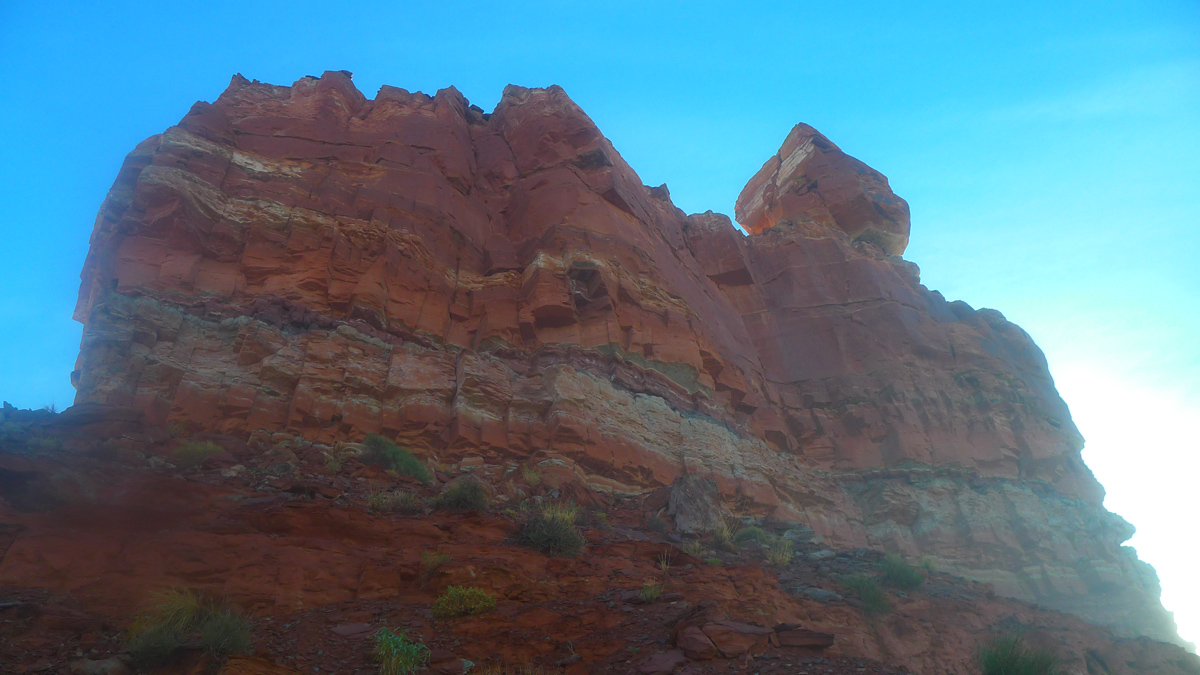 The west face of Lady in the Bathtub.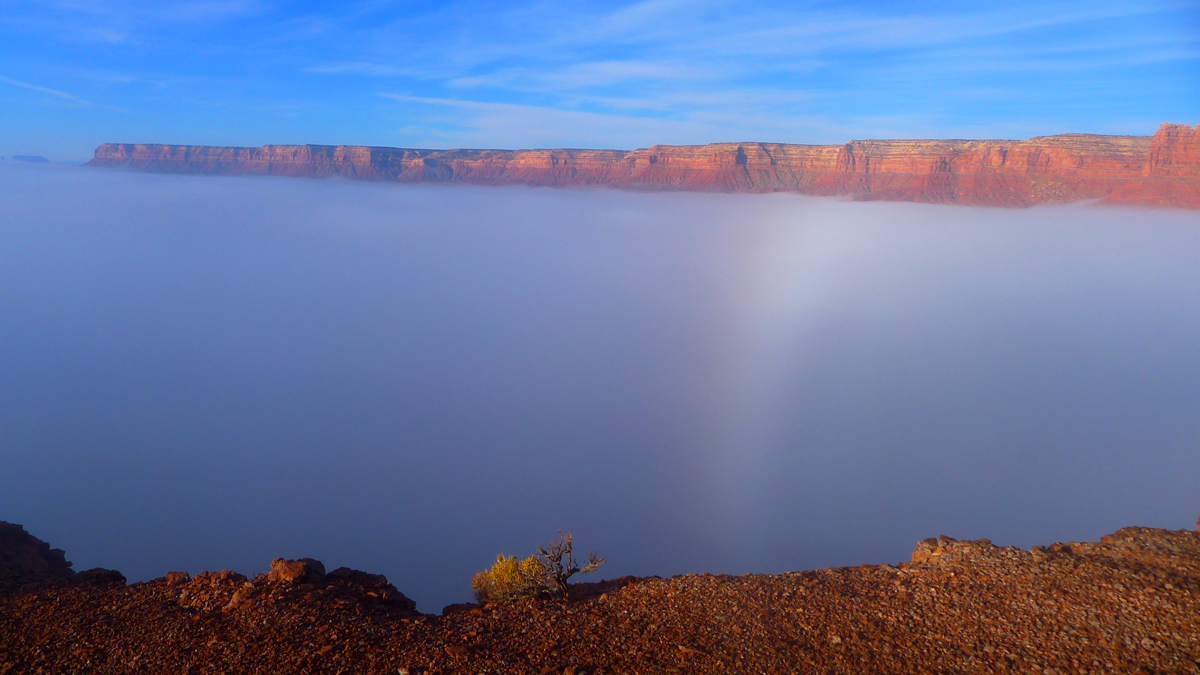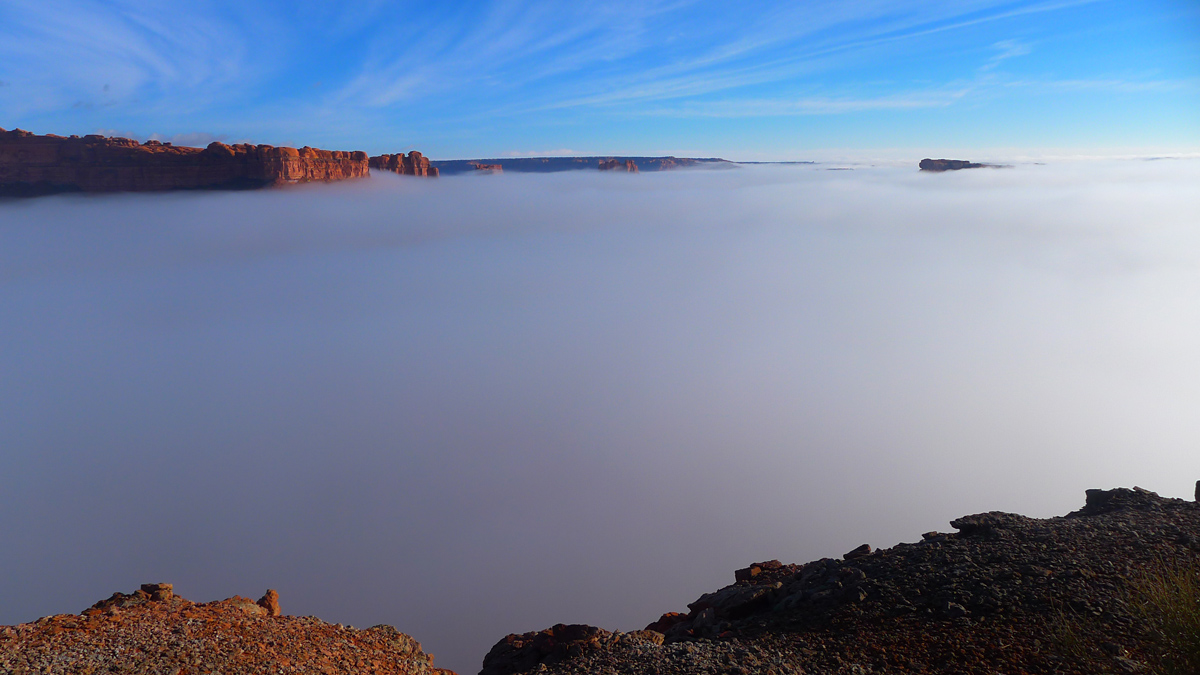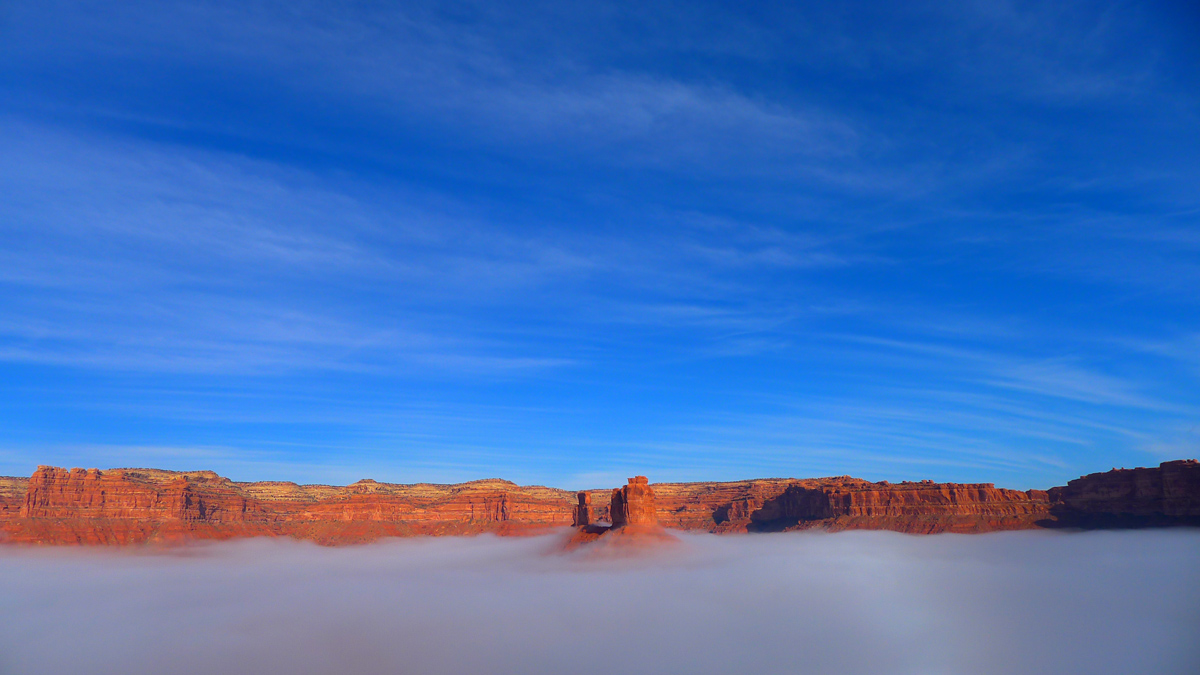 The bathtub viewed end on from the west.
---
Pitch One: Technical Crux (5.8 C2)
---
The route starts near the center of this photo.
Small belay ledge at the top of the first short pitch.
---
Pitch Two: 100 Feet of Easy Aid (5.9 C1)
---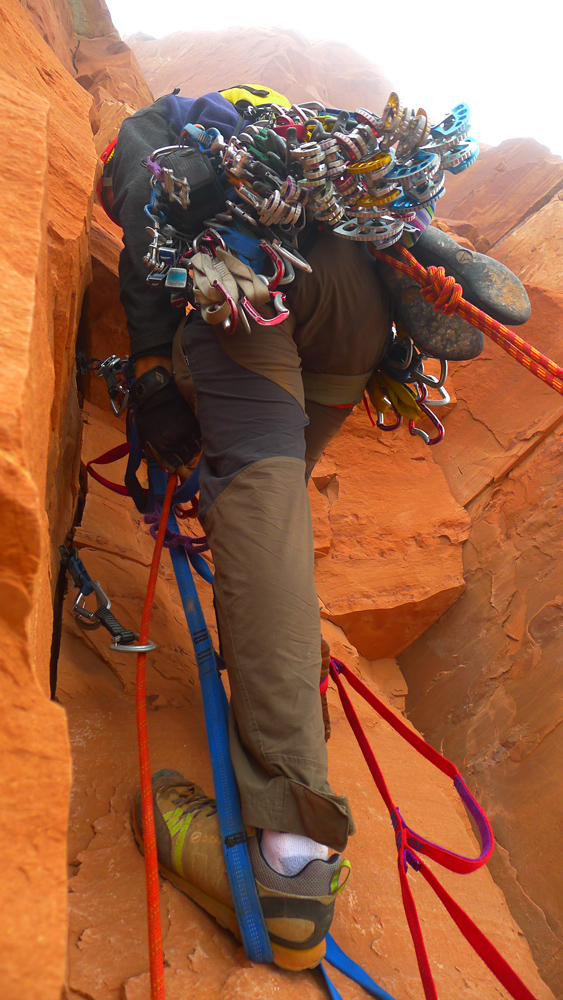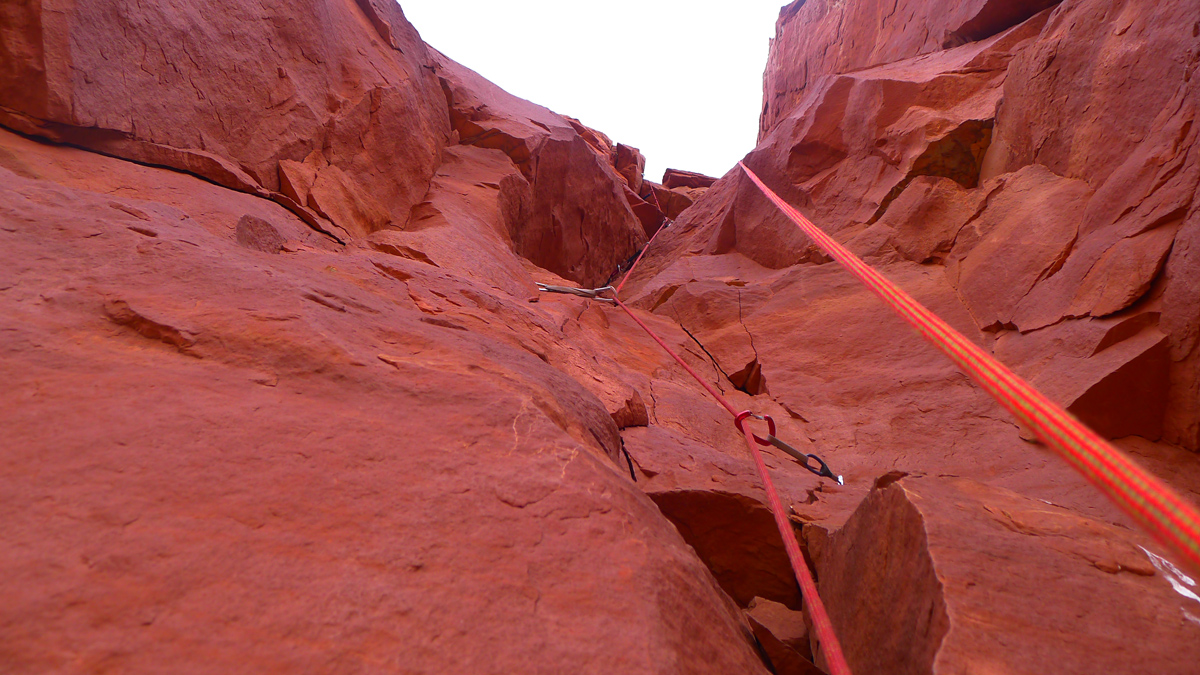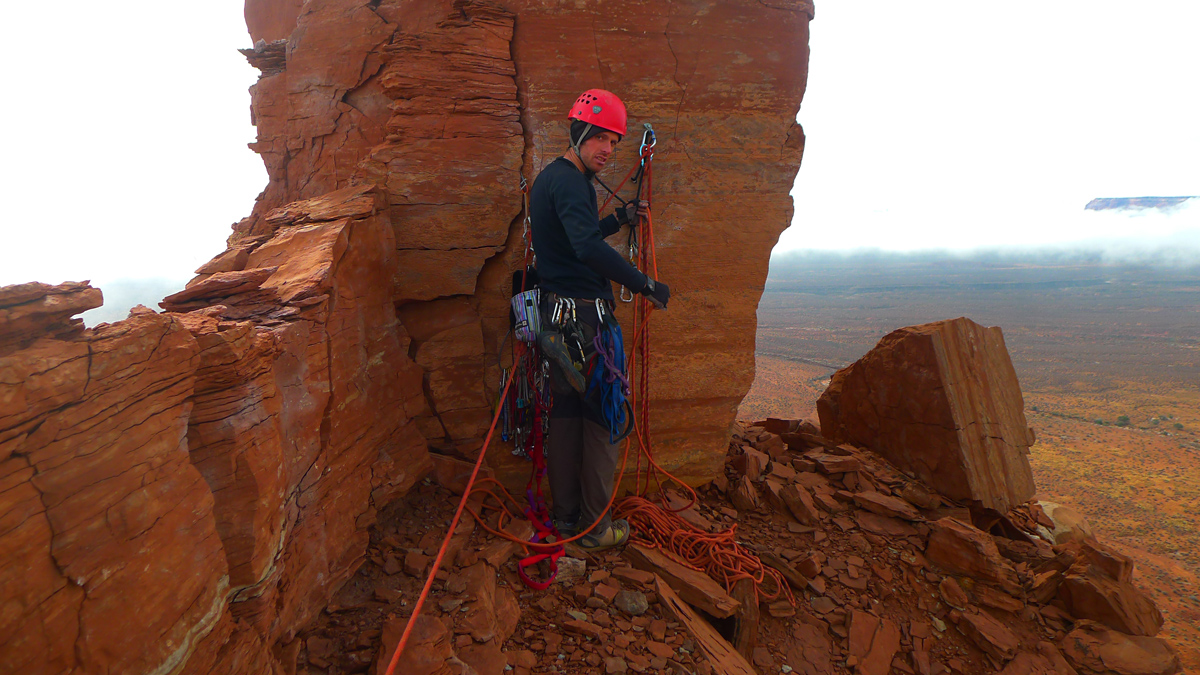 The second pitch ends at the top of the bathtub and a fixed anchor.
---
Pitch Three: Airy Summit Block (5.6 C1)
---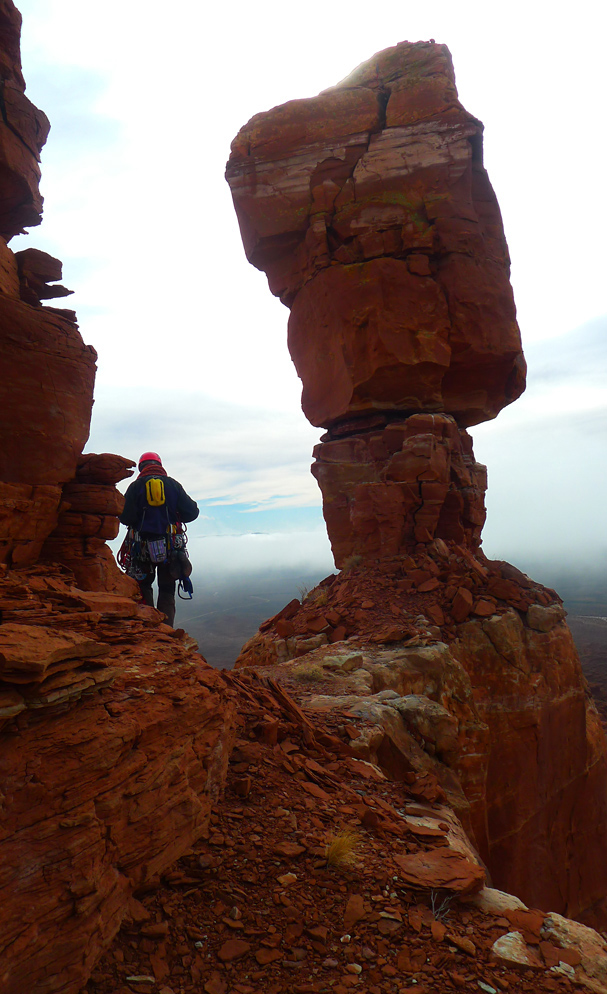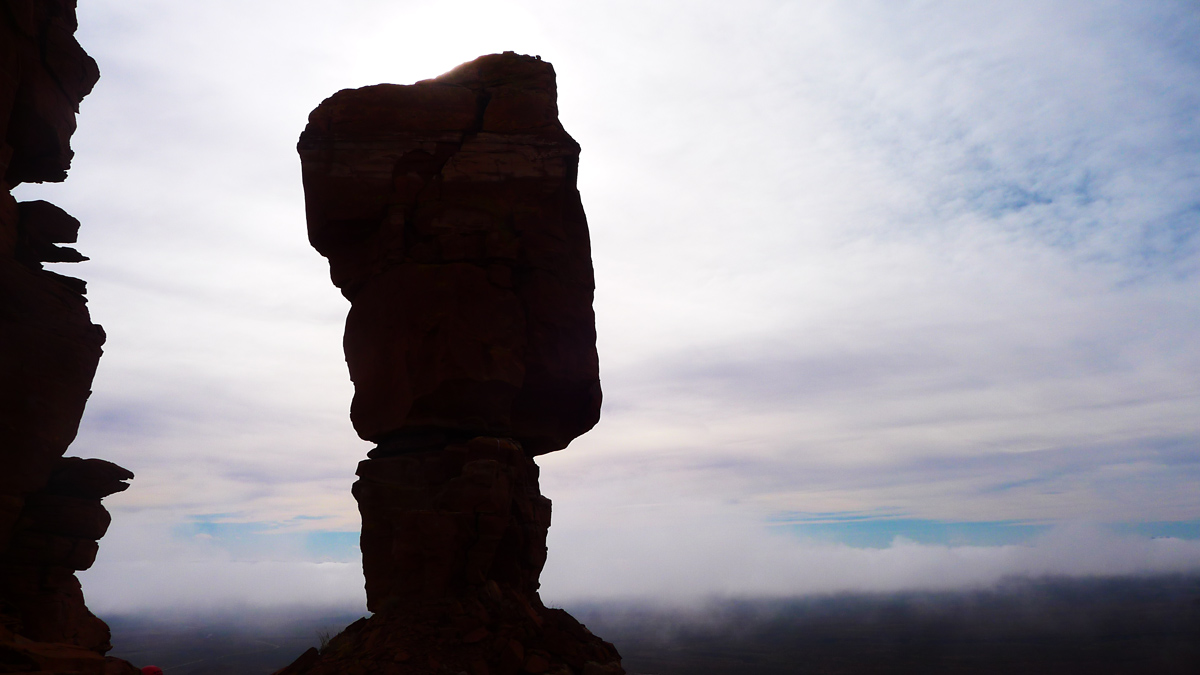 The peculiar summit block lies on the other side of a narrow catwalk.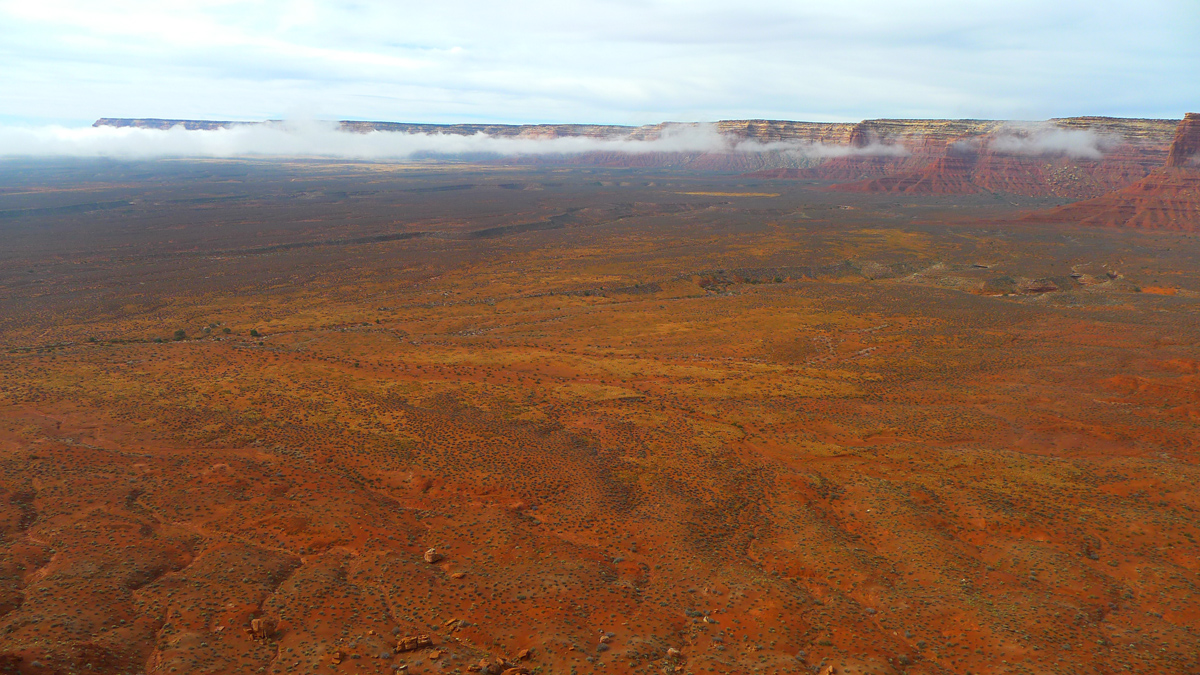 The clouds have mostly disappeared.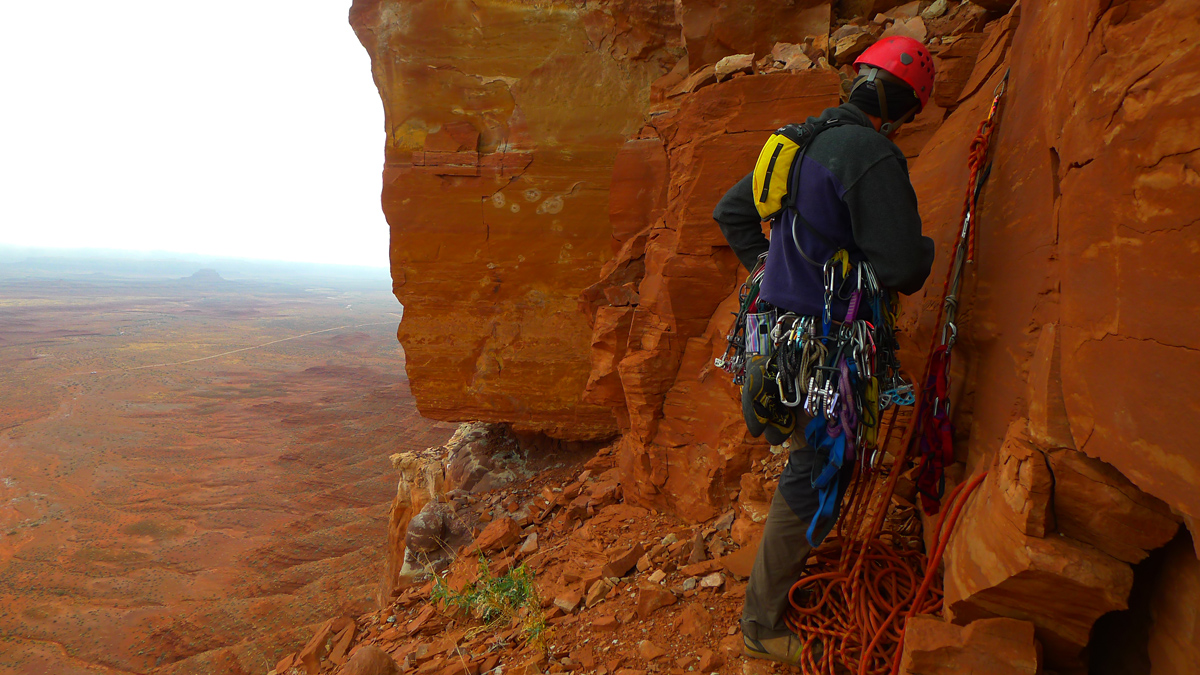 Setting up a belay for the final pitch.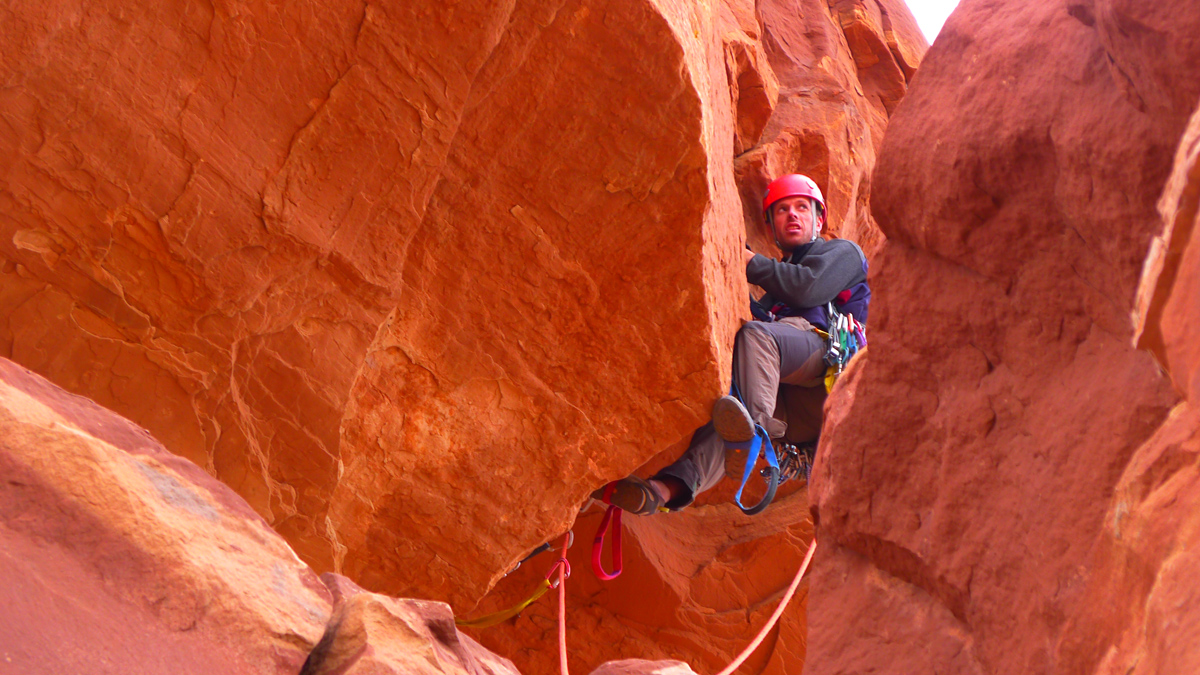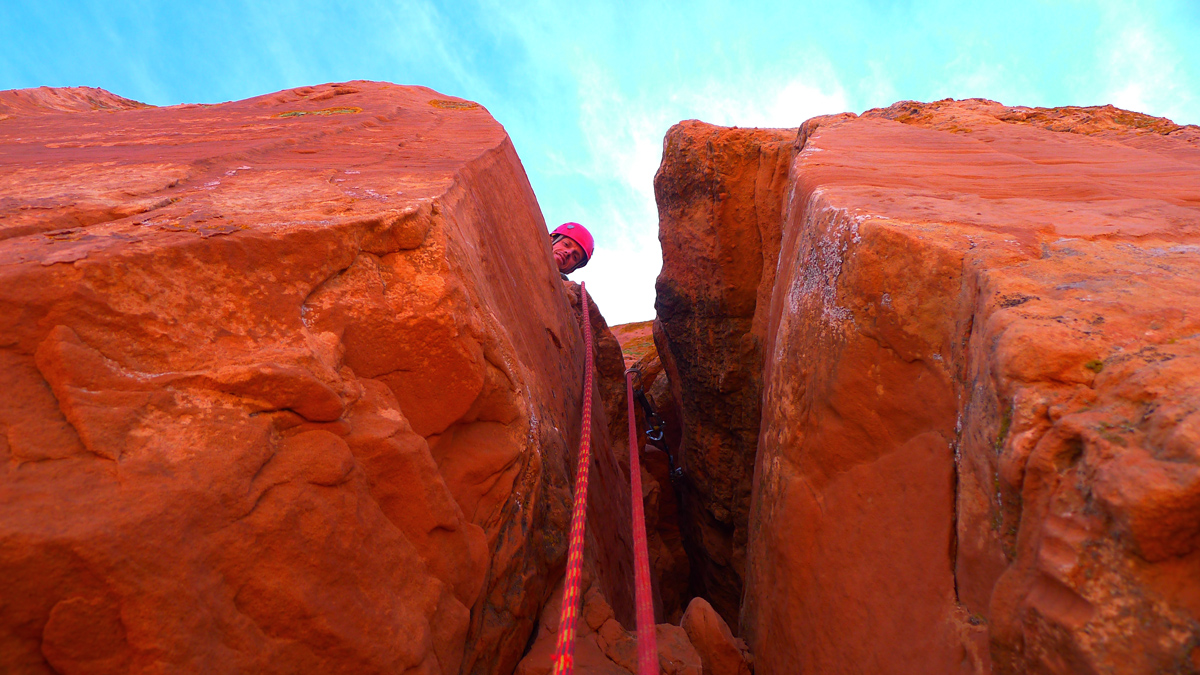 ---
The Summit
---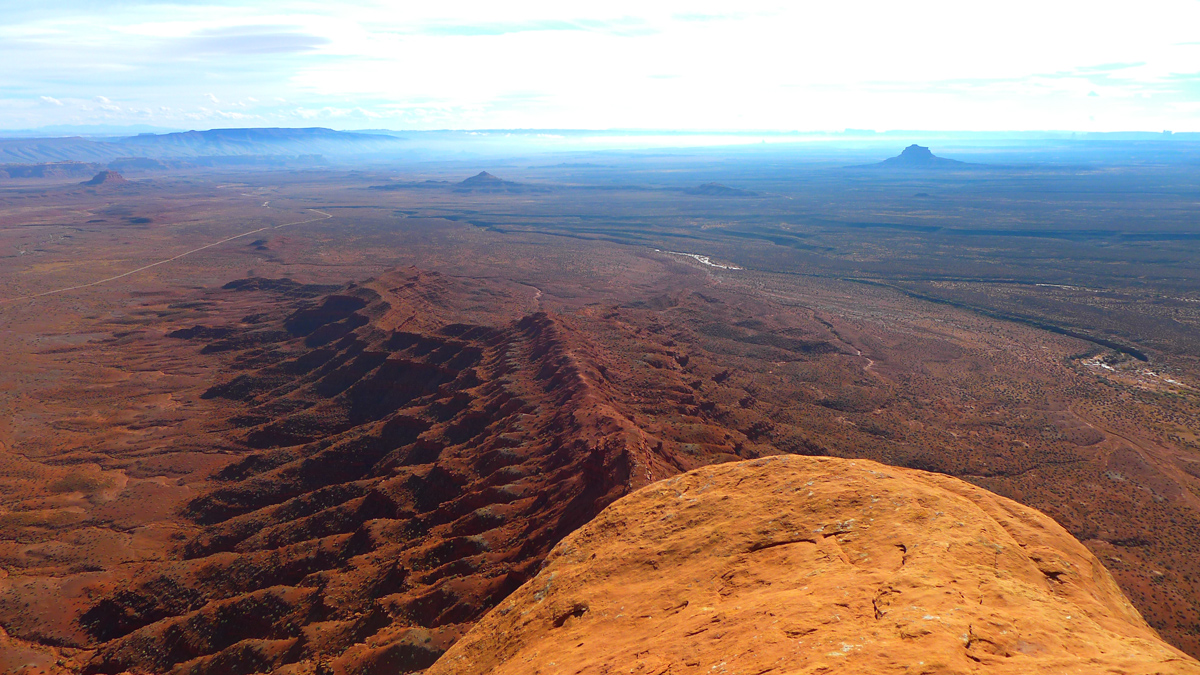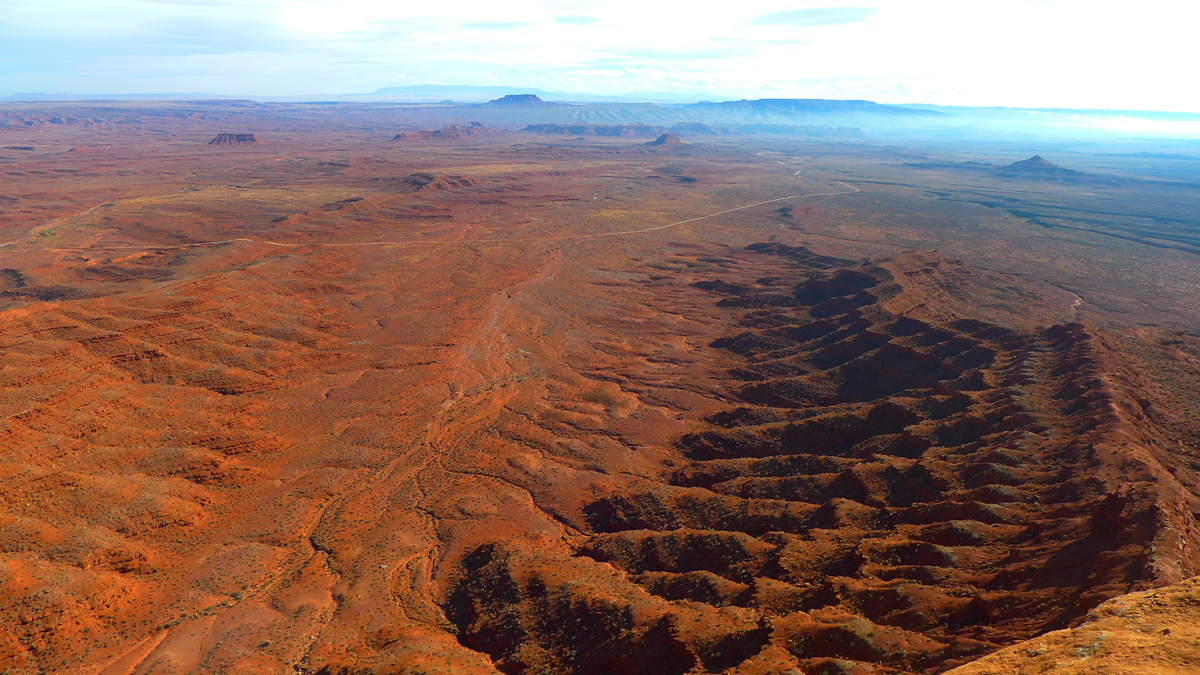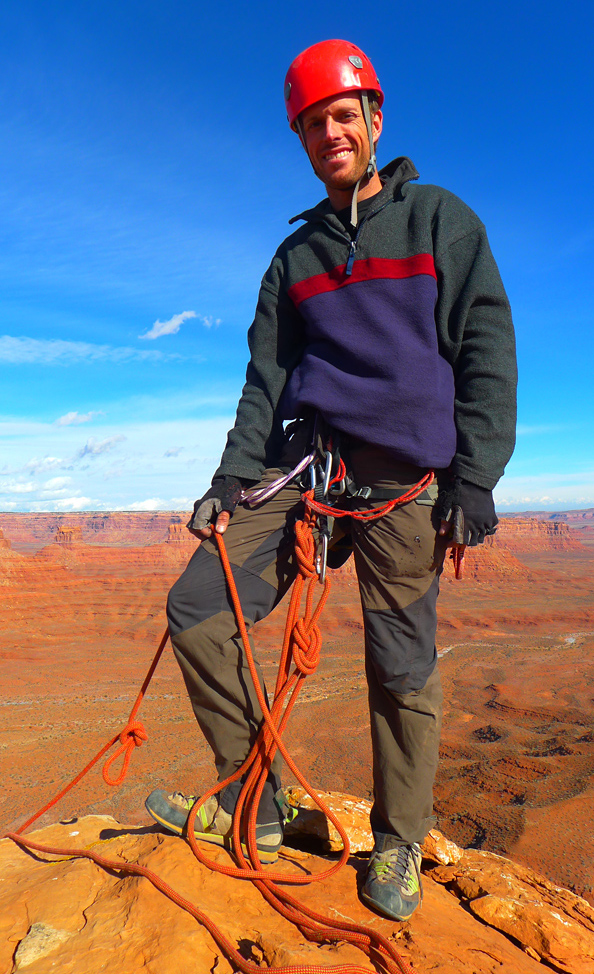 ---
The Descent
---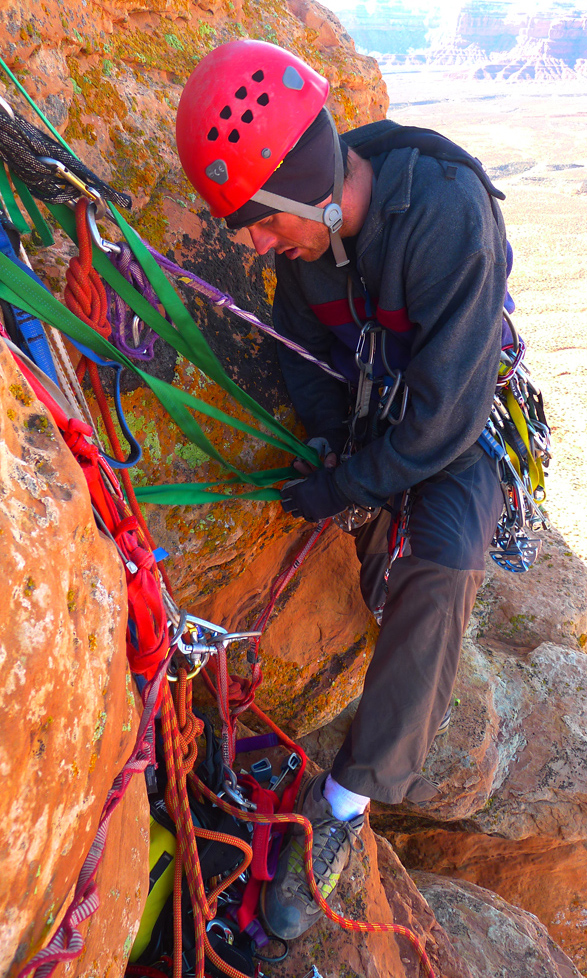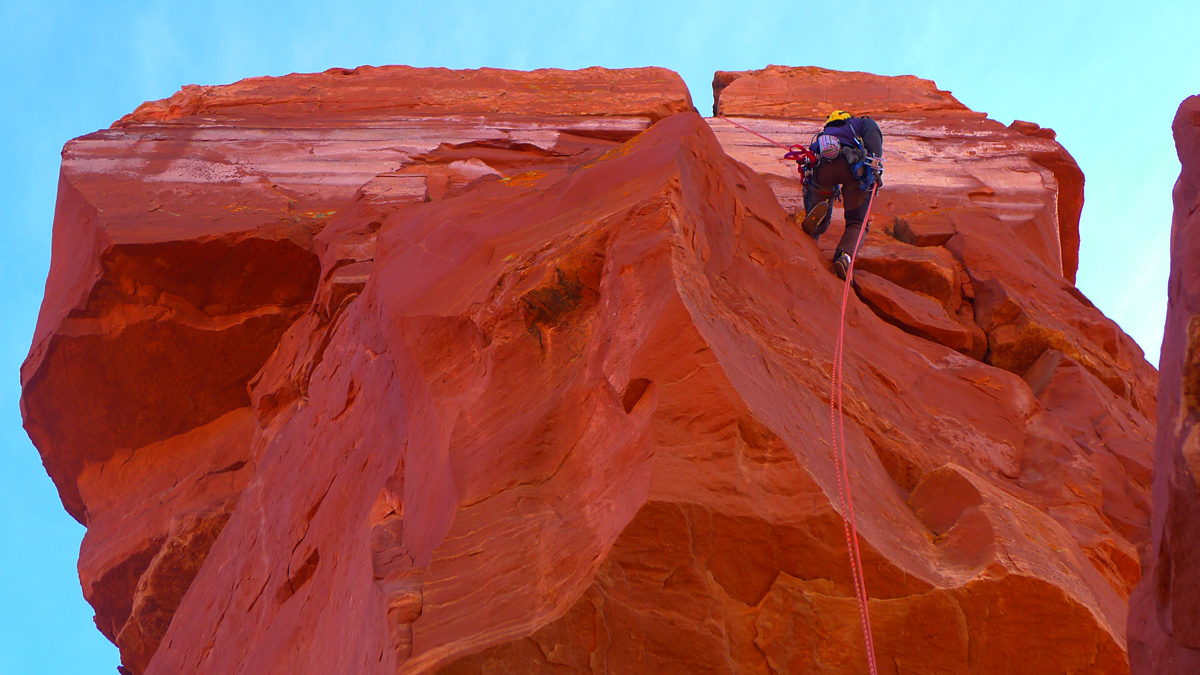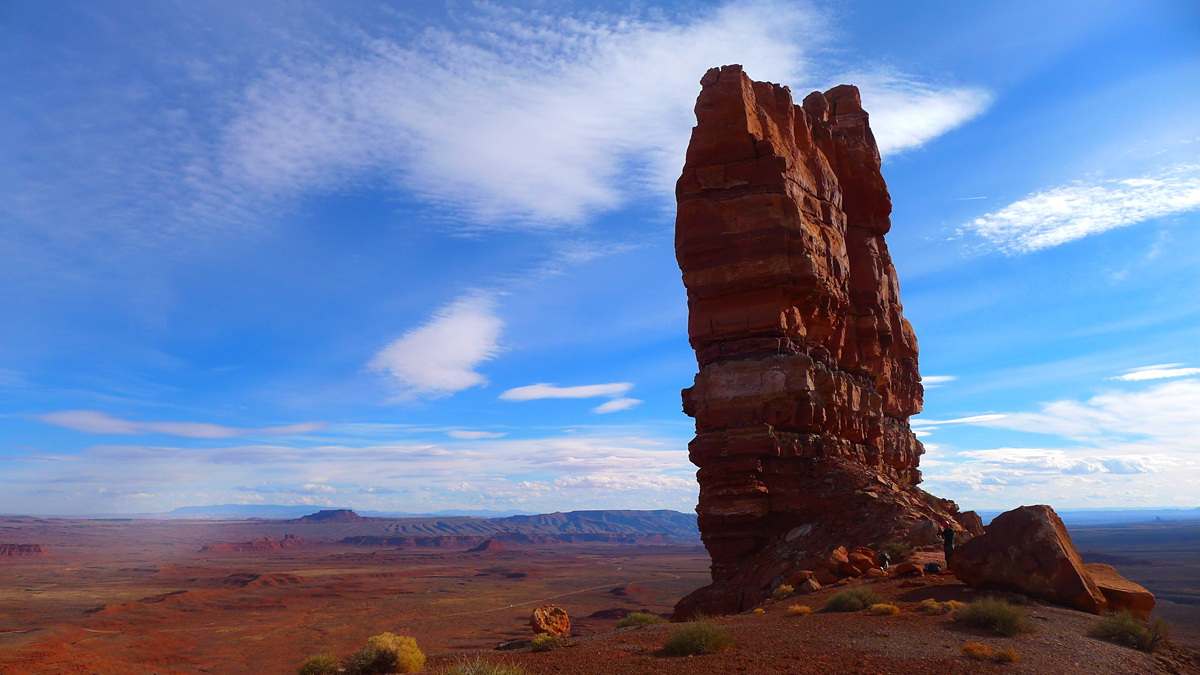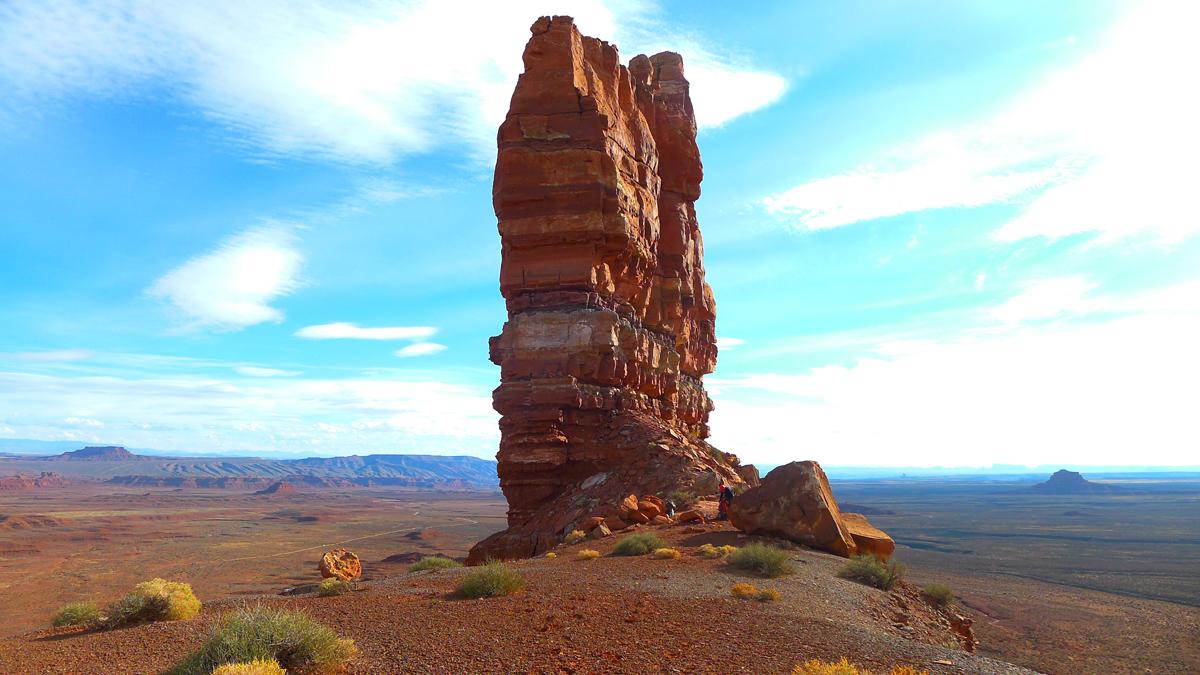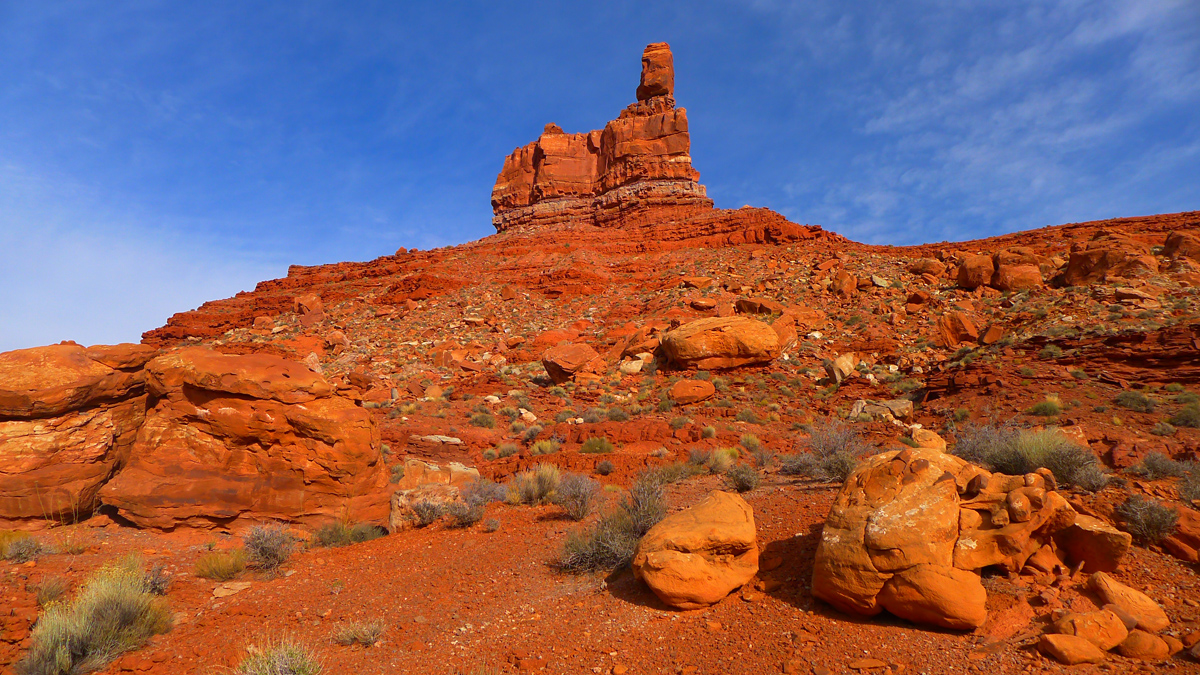 Lady in the Bathtub viewed end on.
The Seven Sailors as seen on the drive back to Bluff.