"Little Jenny Peak" is a small summit on the east side of Zion National Park. The round trip hike to the top and back is only a few miles, making this a great leg stretcher the morning before embarking on the long drive home. Despite having been in Gifford Canyon countless times, I'd never hiked all the way to its head. The fun and interesting exit was a nice surprise and gave some character to this otherwise straightforward route.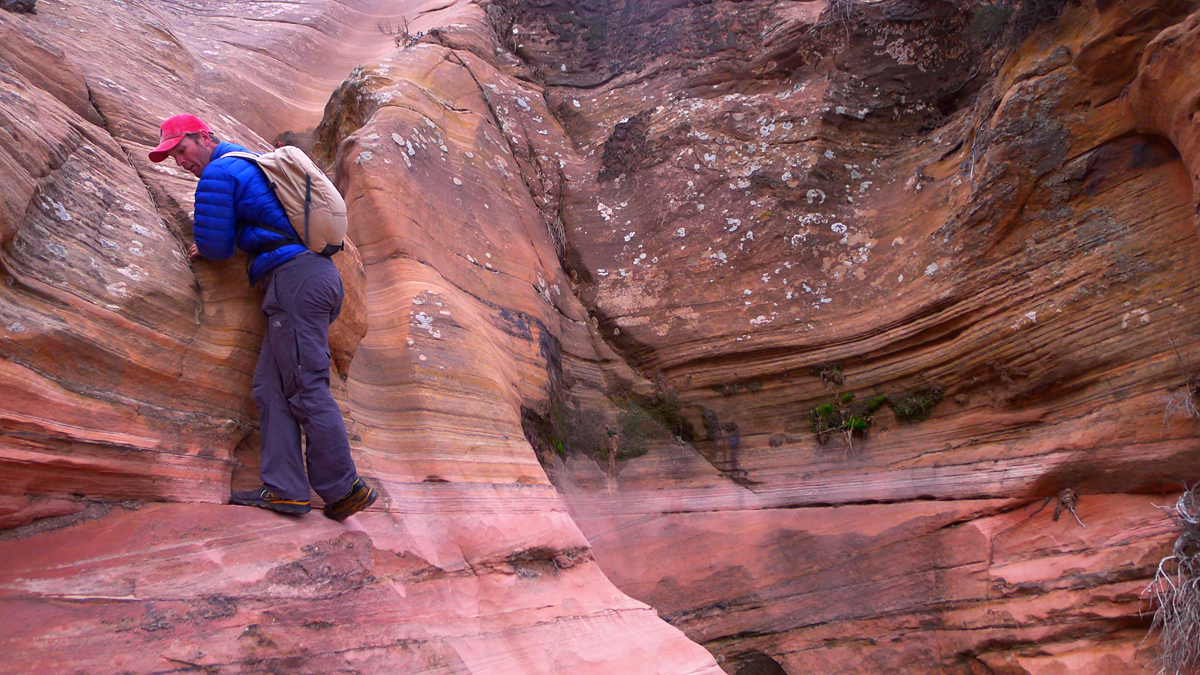 Optional scrambling in Gifford Canyon.
Working a ledge system near the head of Gifford Canyon.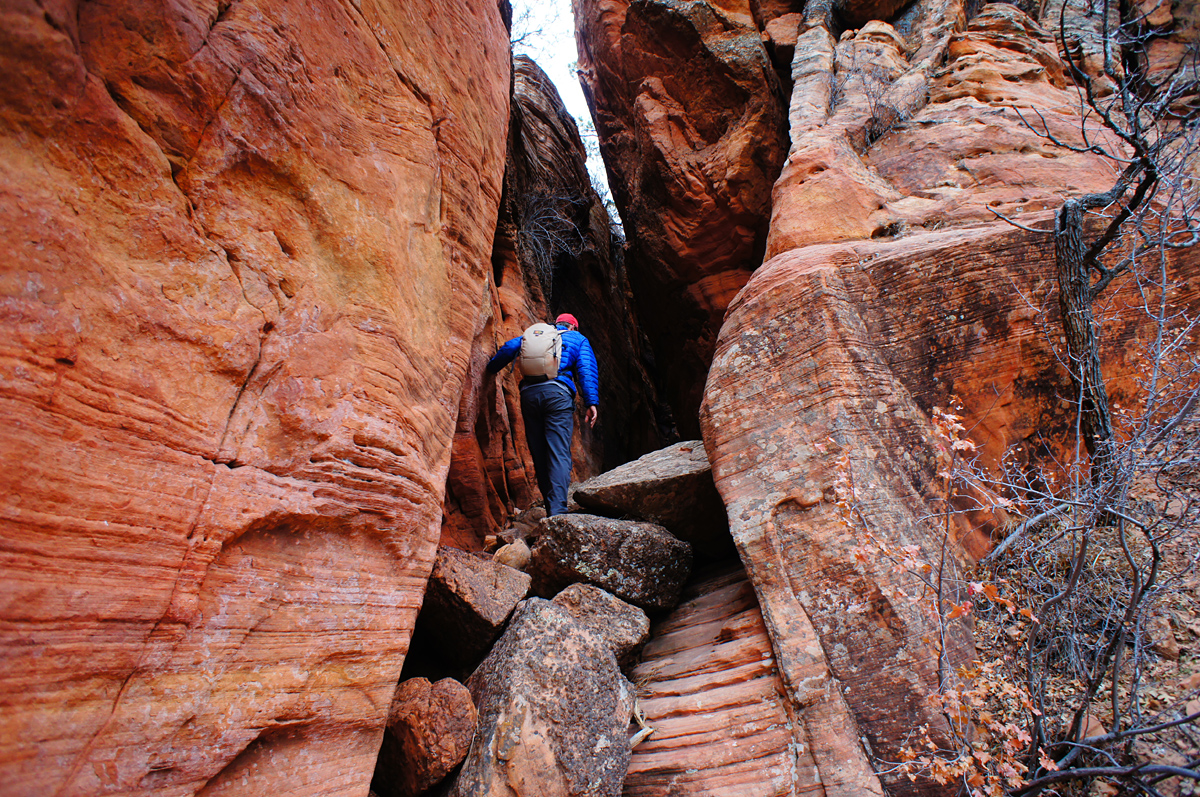 Entering the exit slot.
There was some really cool rock in here, perhaps magnetite says Ryan.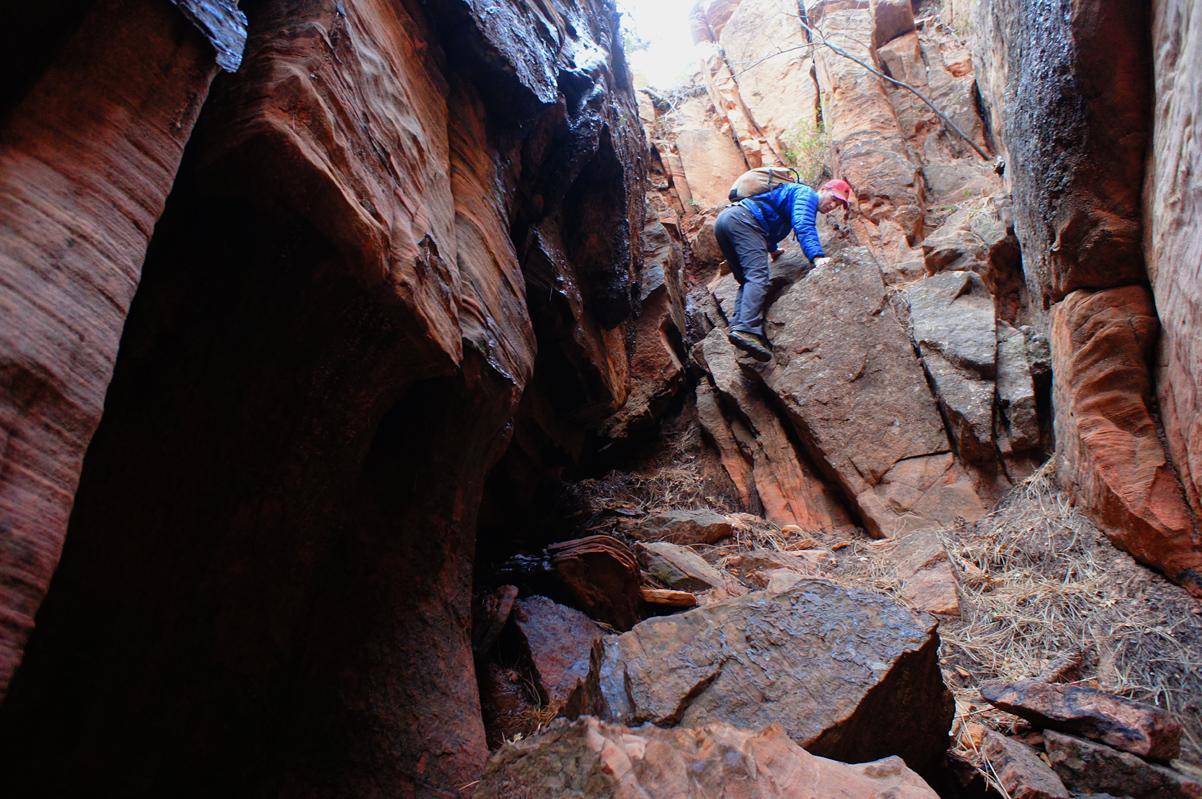 Fourth class scrambling out of the slot.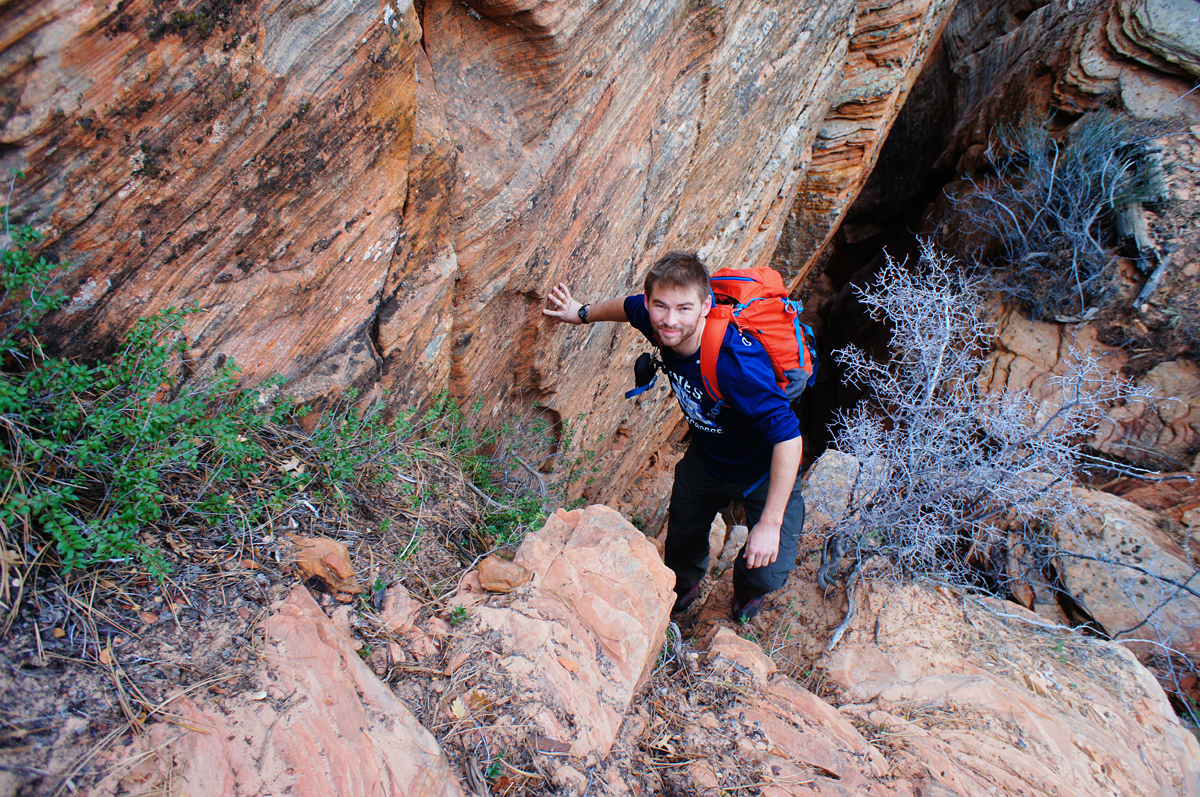 Exiting the slot.
View back down Gifford Canyon.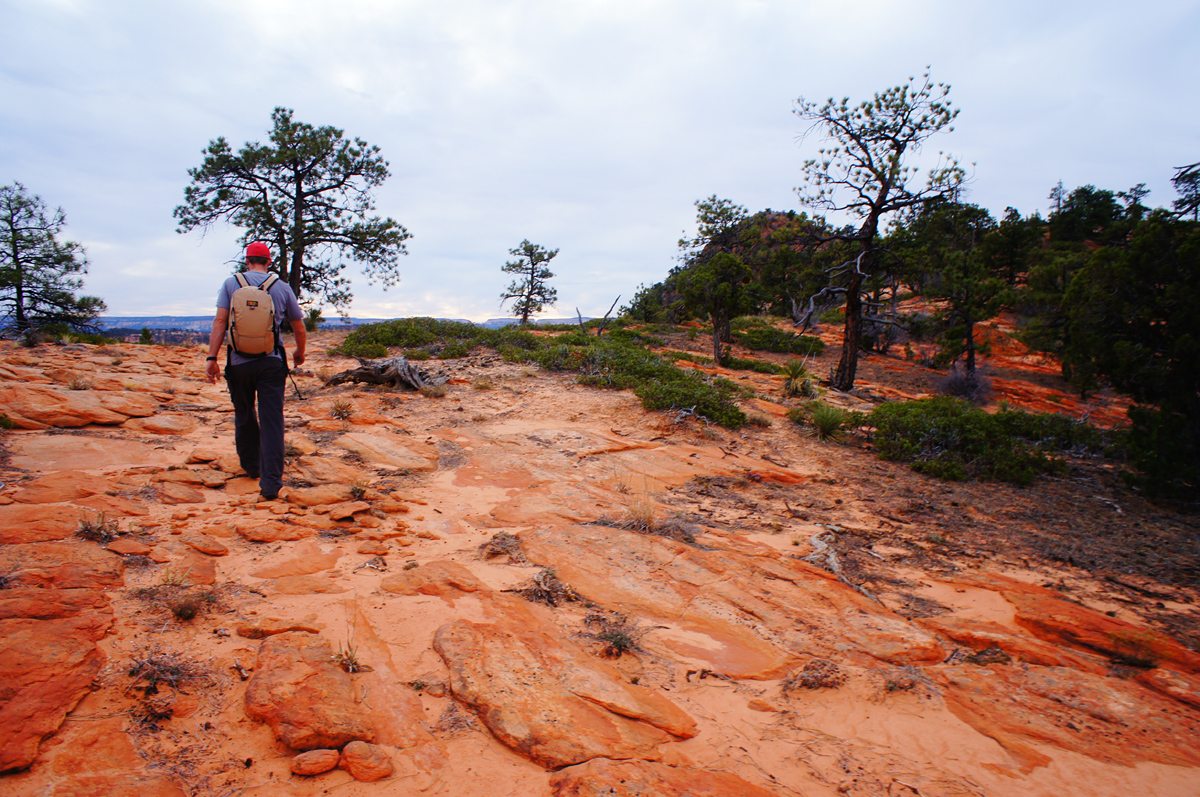 Nearing the mellow summit.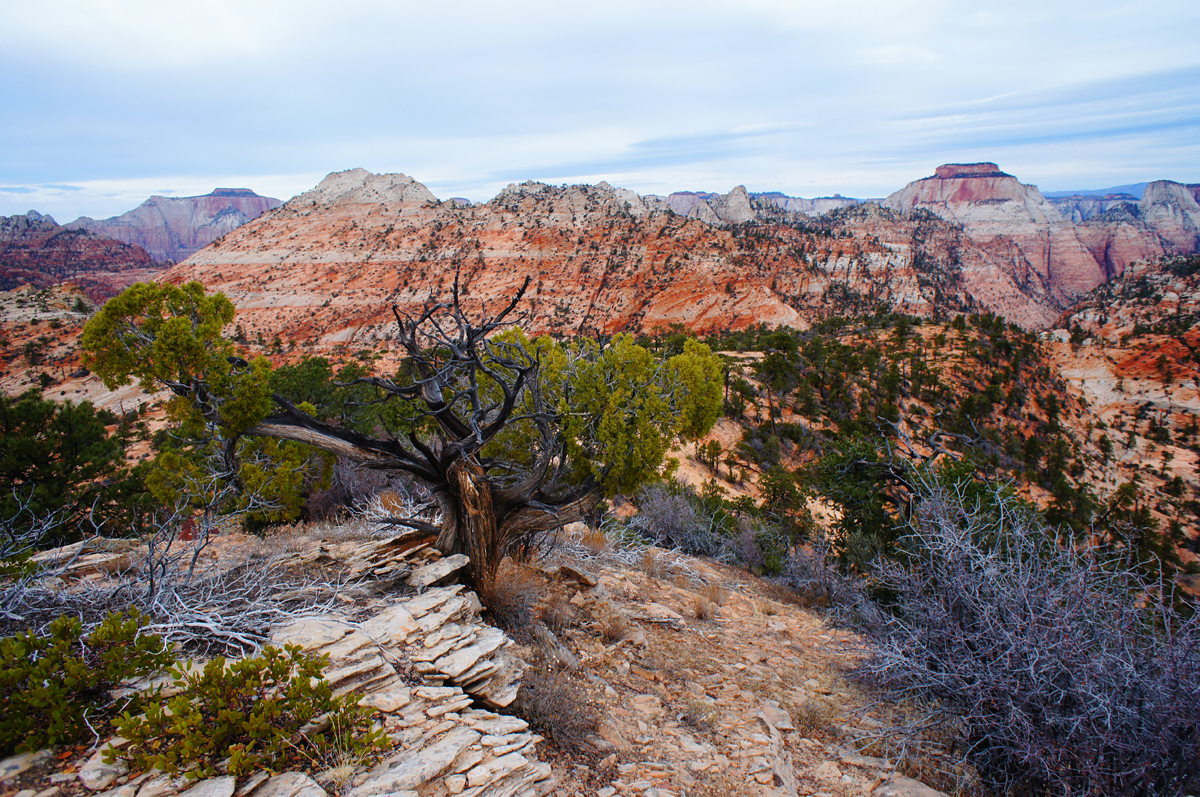 The West Temple (far left), "Roof Peak" (foreground) and The East Temple (right) as seen from "Little Jenny Peak".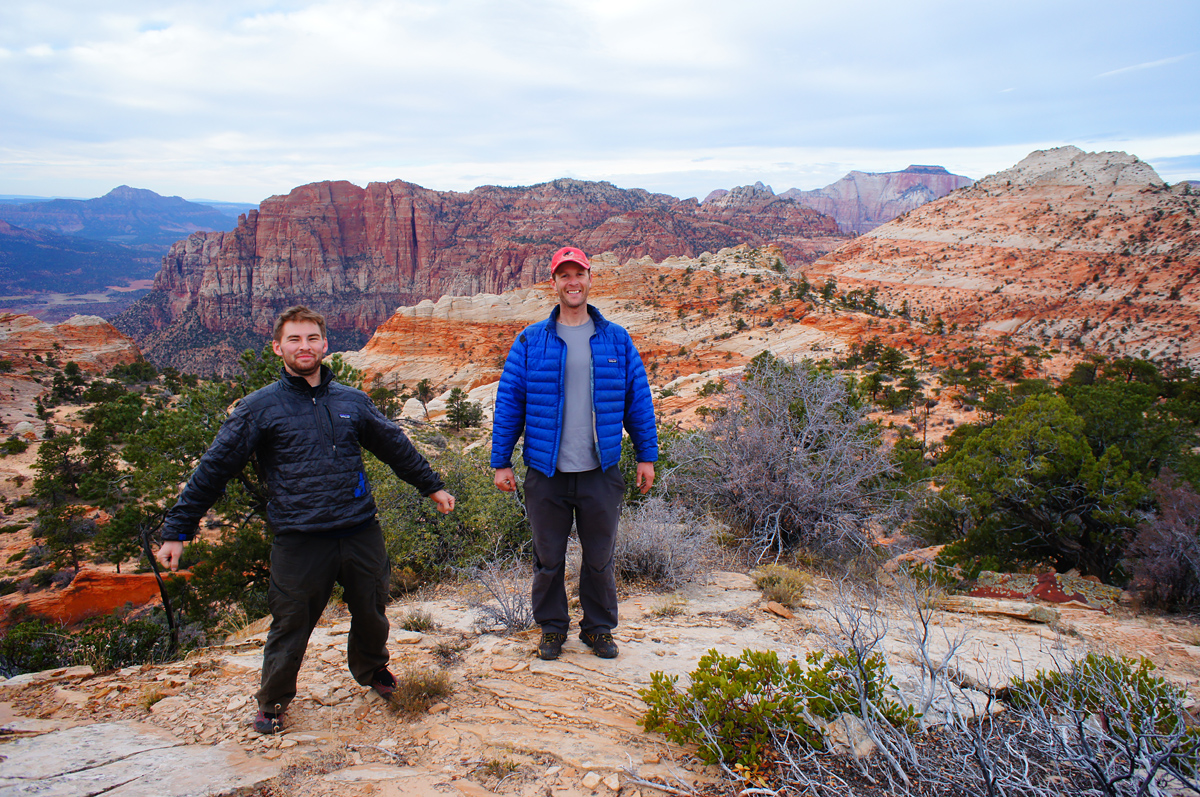 Ryan & Dom goofing around on top.
Dom & I on the summit.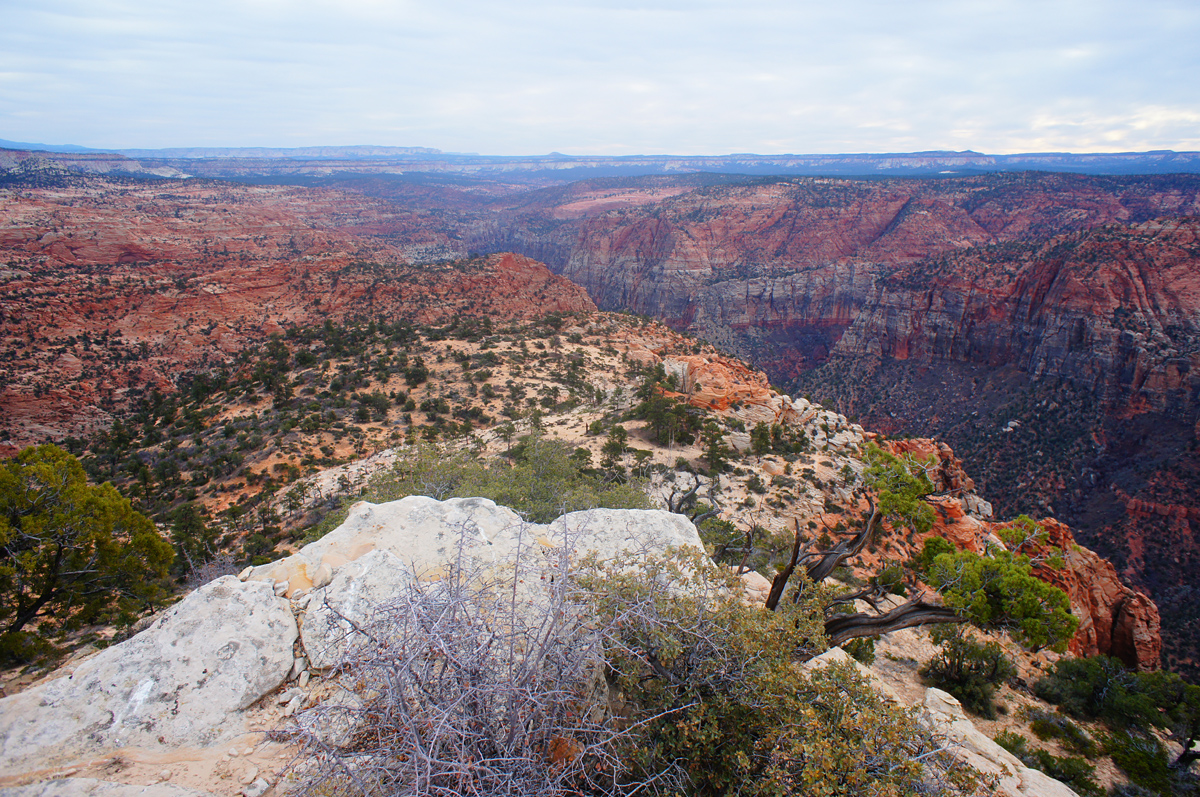 View east toward Parunuweap Canyon.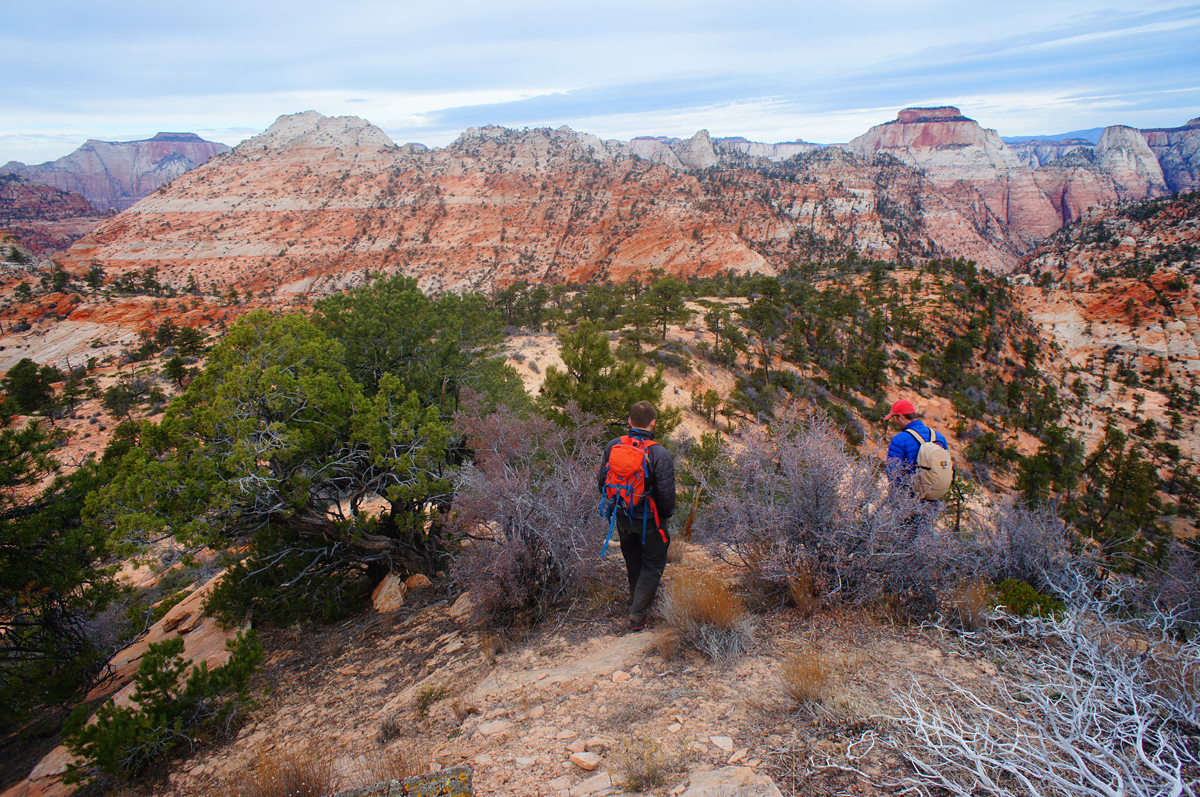 Heading home after eight amazing days in Zion National Park.