Peak Climbed: "McYetta's Loaf"

Peak Height: 5,771'

Route: Plaid Skirted School Girls

Difficulty: 5.8 C1

Location: Valley of the Gods, Utah

Trailhead: VOG Loop Road

Mileage & Gain: 6 mi & 1,000 ft RT

Date Climbed: October 23, 2018


McYetta's Loaf is a minor formation that lives in the shadow of its big brother, Hidden Tower. Having no official name and being invisible from the Valley of the Gods loop road, this peak receives very little attention. The approach is three miles, the longest of any here. But the climb is made up of two relatively easy pitches, the first 5.8 and the second C1. Dominic and I climbed McYetta's for the first time two years ago.
I decided to return because I knew the top pitch would be a reasonable introduction to aiding on gear for Patrik. We enjoyed a spectacular sunset on the top. I may be the only nut job to have climbed this obscure thing more than once!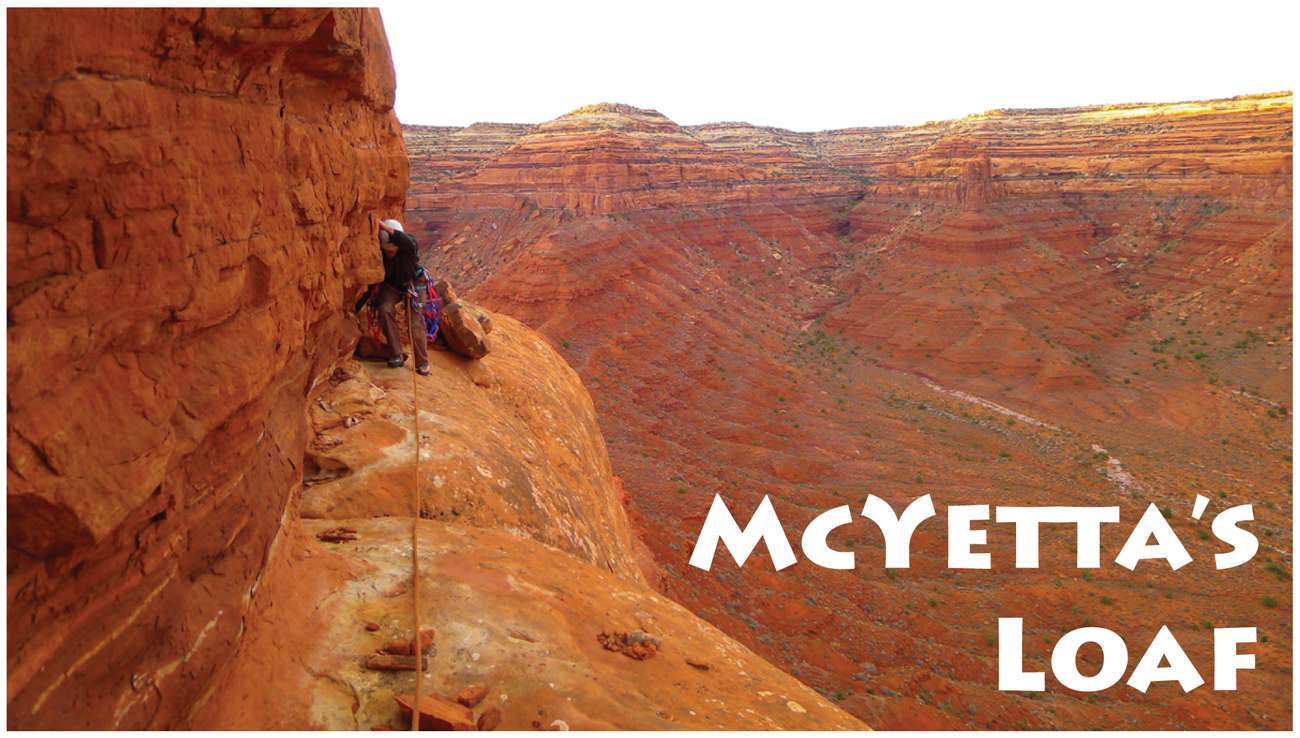 ---