Gifted with two more bluebird days before an impinging storm system we decide to take advantage of our position at the Monte Rosa Hut to collect a handful more 4,000 meter summits. From the hut we ascend the heavily crevassed Grenszgletscher, stroll over four snowy summits, and after logging about 6,000 vertical feet spend the night on the final 14,941 foot summit in the comfort of the highest hut in the Alps. The relatively gentle nature of the peaks is a welcome break and the whole area proves to be a true alpine oasis above the clouds.
Alpenglow on the Matterhorn.
The heavily crevassed Grenzgletscher. Not much picture taking going on here.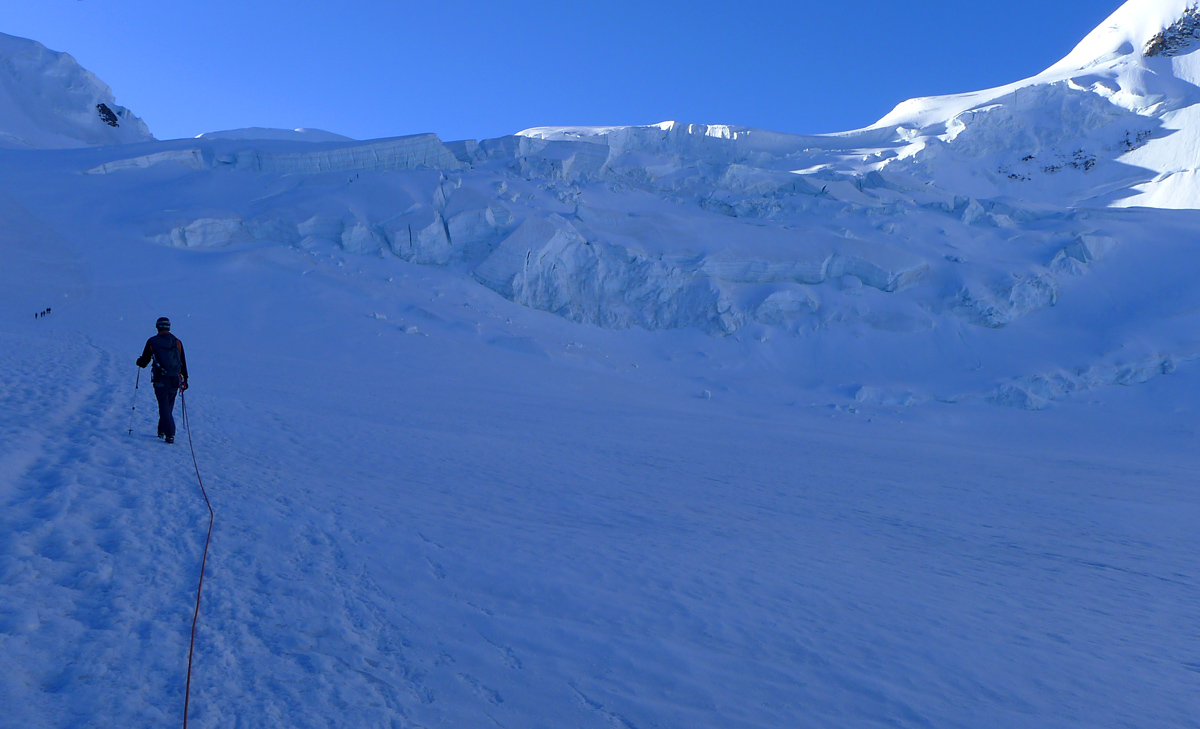 As we ascend the crevasses become better covered.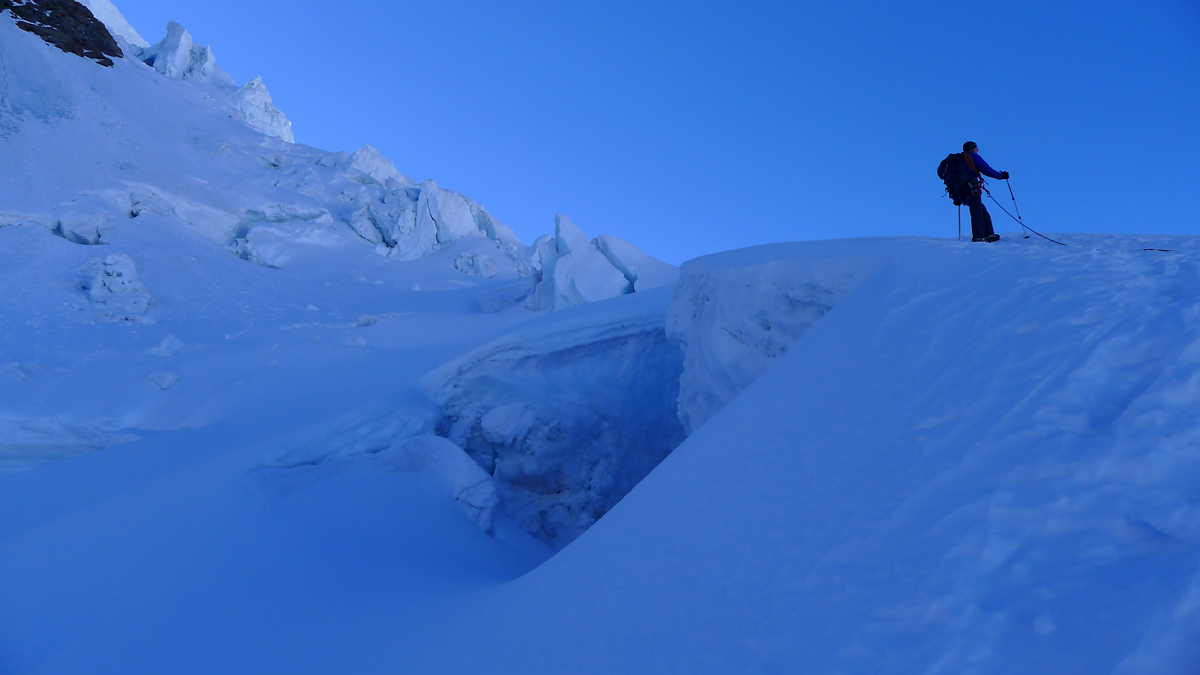 Mighty Liskamm. Fresh serac fall we onbserved live from the summit of Dufuorspitze yesterday on the left.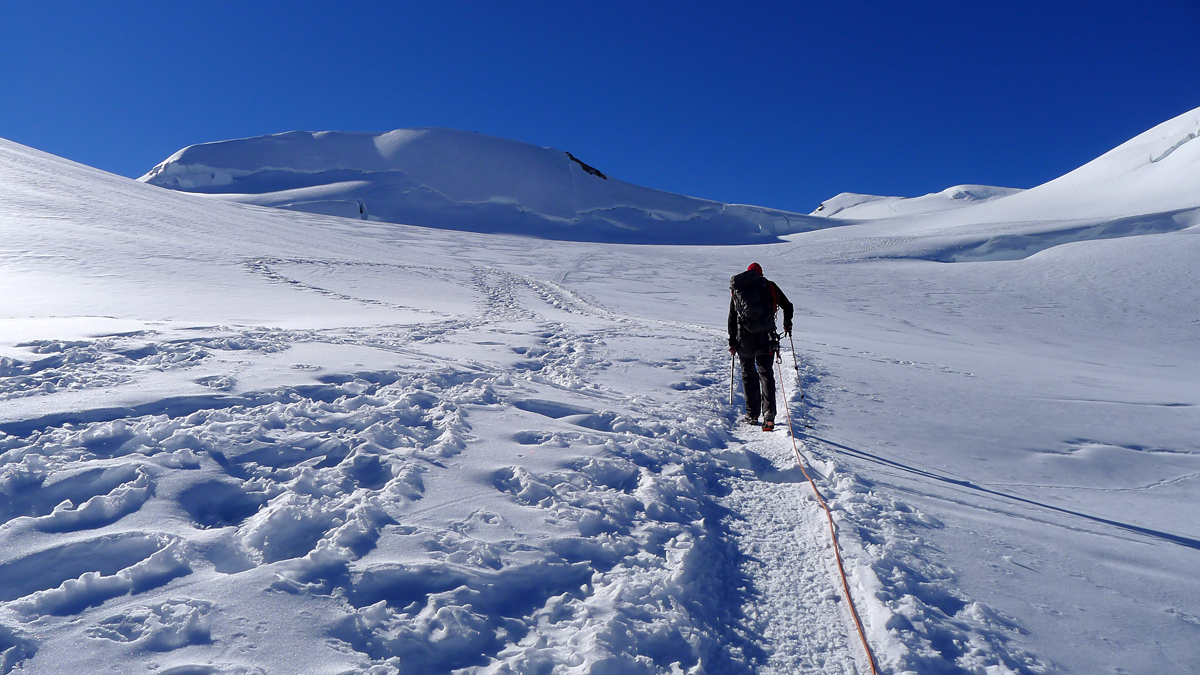 Parrotspitze (left) & Ludwigshöhe (right)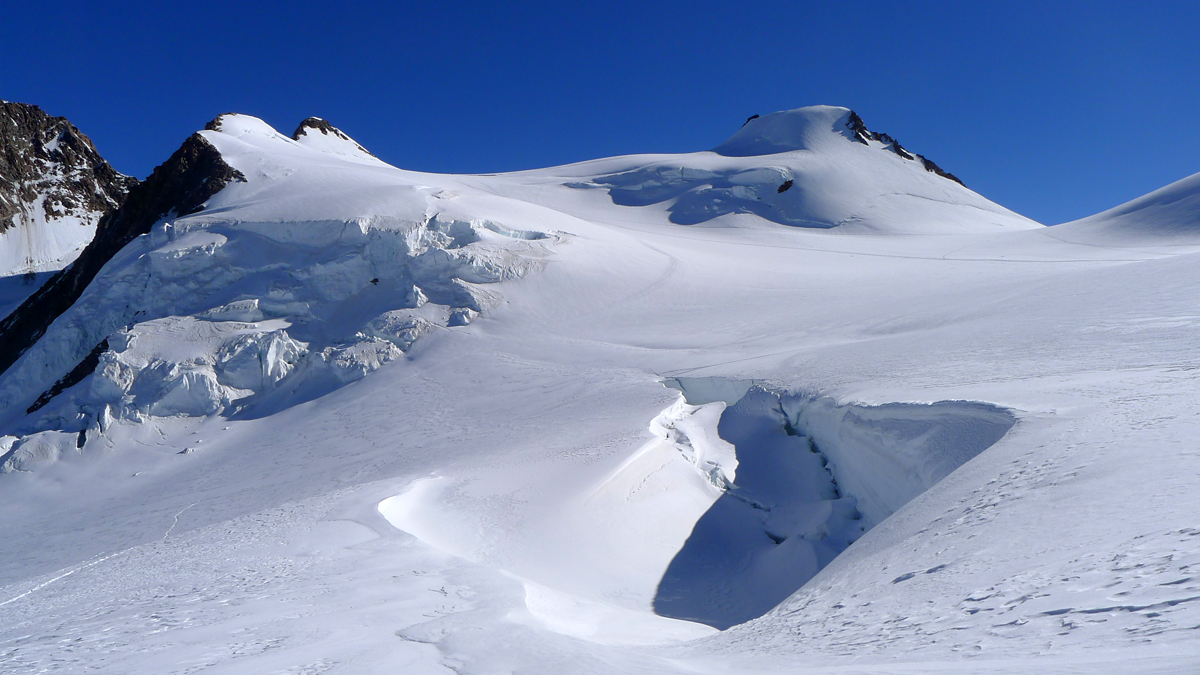 Zumsteinspitze (left) & Signalkuppe (right)
First up: Ludwigshöhe.
Party starting up Parrotspitze, our next objective, as seen from Ludwigshöhe.
Dominic on the summit of Ludwigshöhe.
Lyskamm East as seen from Ludwigshöhe.
Piramide Vincent & Schwarzhorn as seen from Ludwigshöhe.
Zumsteinspitze, Signalkuppe & Parrotspitze as seen from Ludwigshöhe.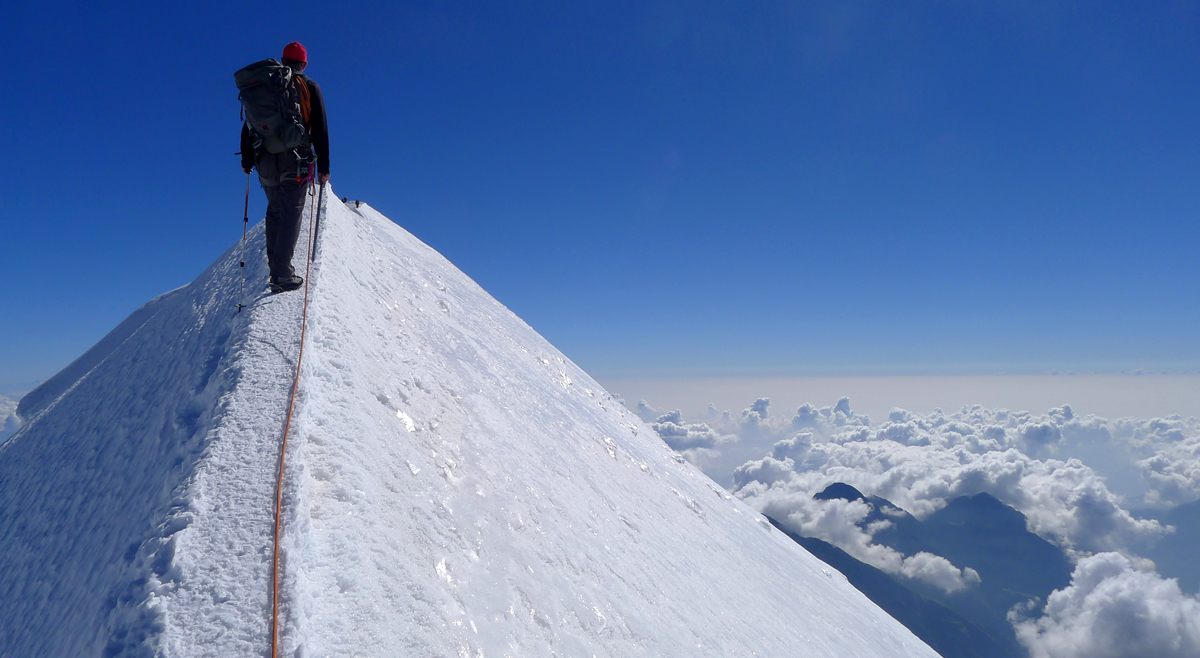 Narrow summit ridge of Parrotspitze.
Clouds over Italy.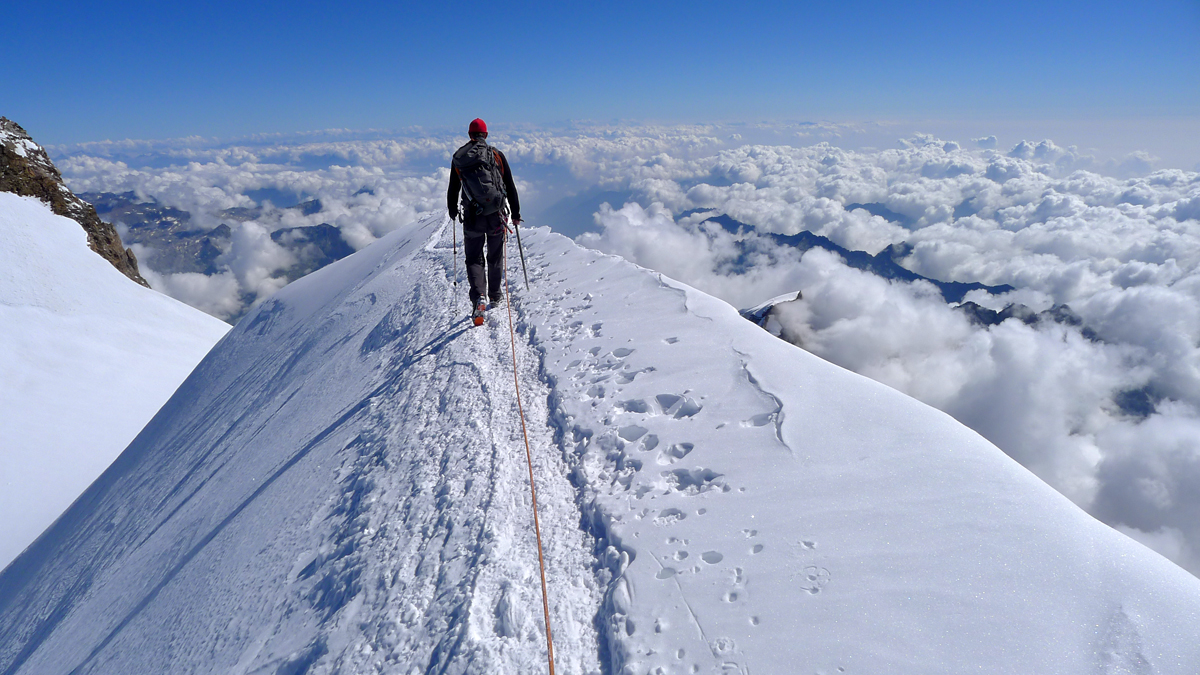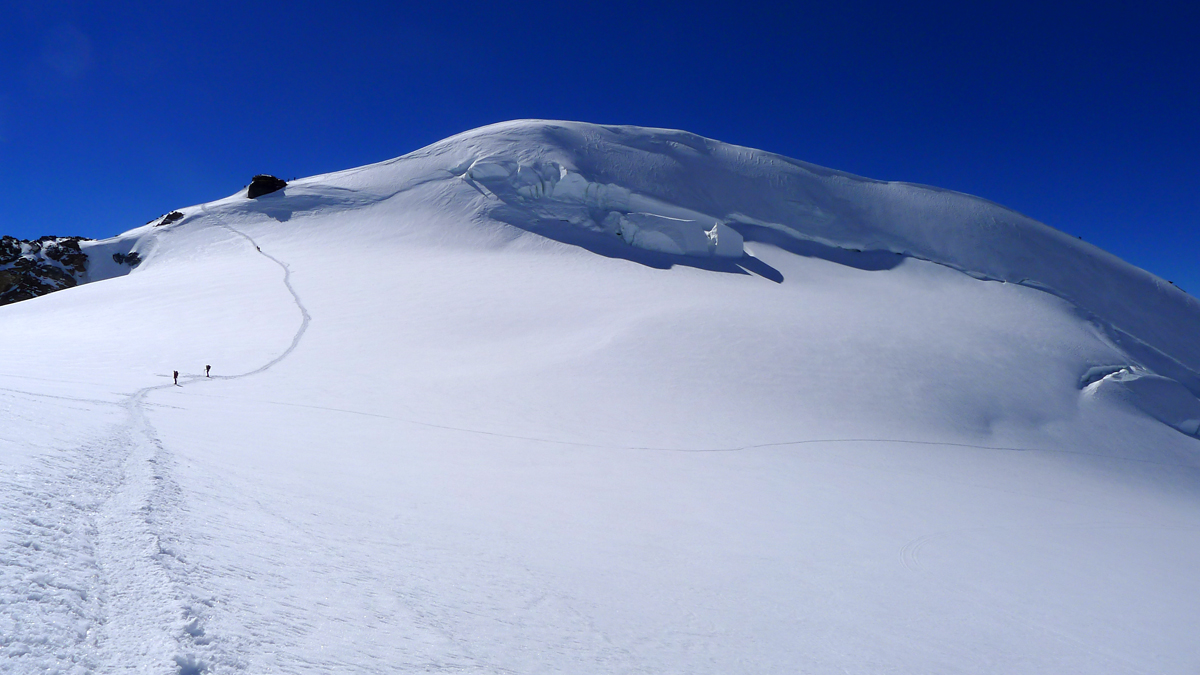 Looking back at Parrotspitze as we head for Zunsteinspitze and Signalkuppe.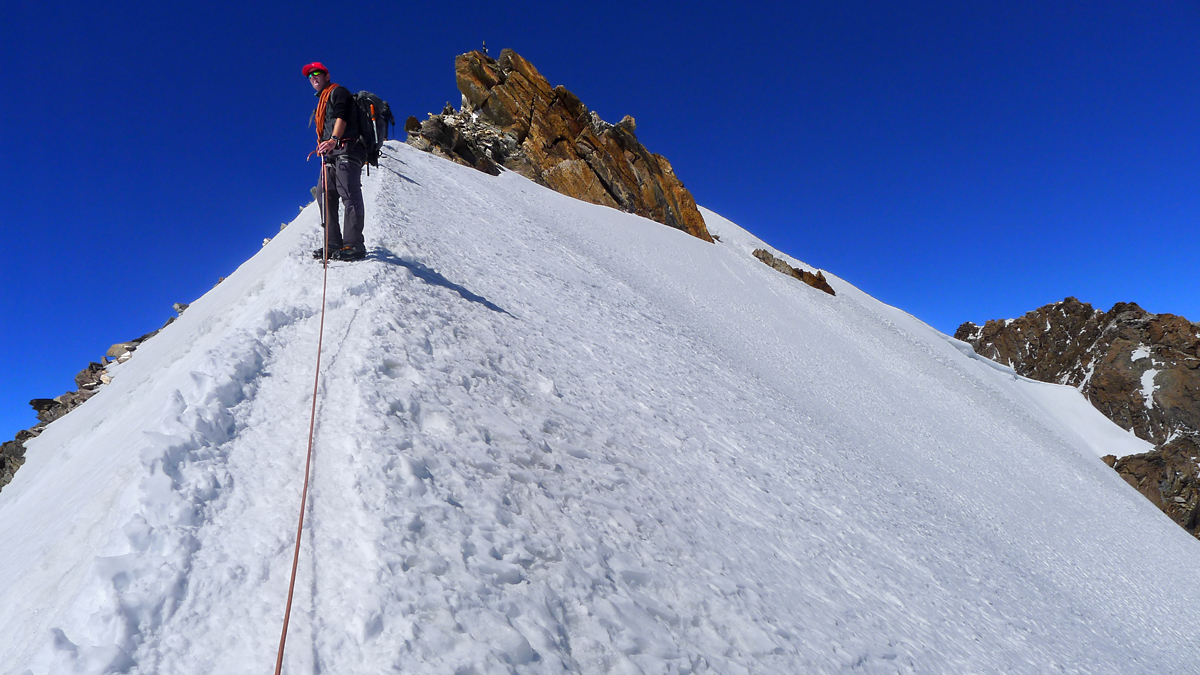 Nearing the rocky summit of Zumsteinspitze.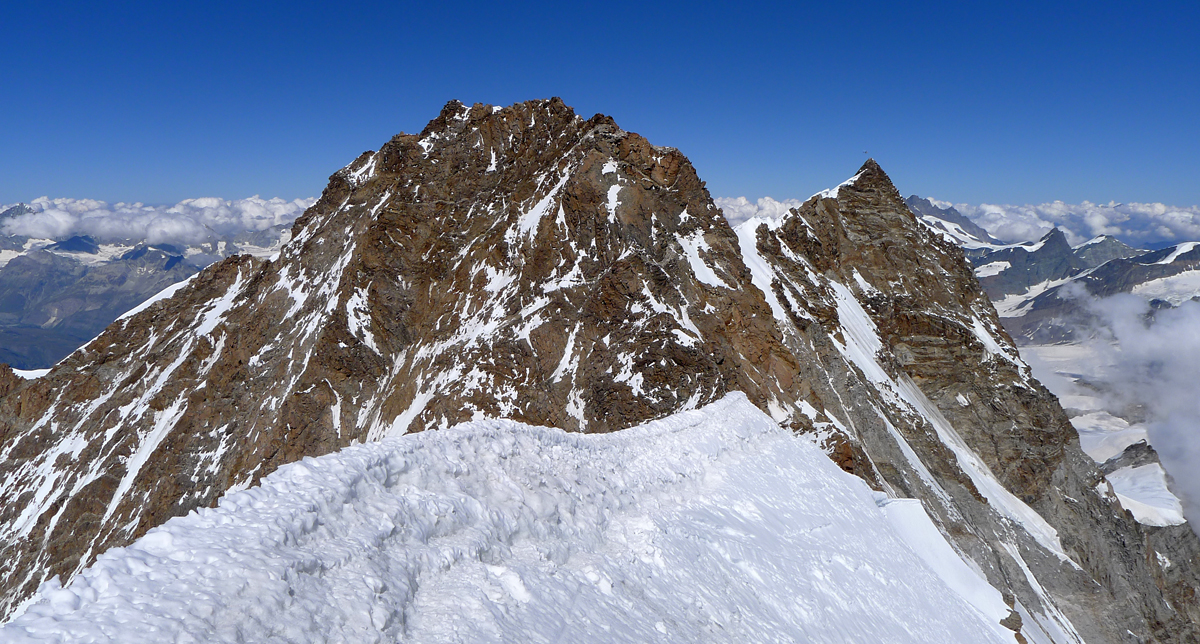 Dufuorspitze (left) and Nordend (right) as seen from Zumsteinspitze.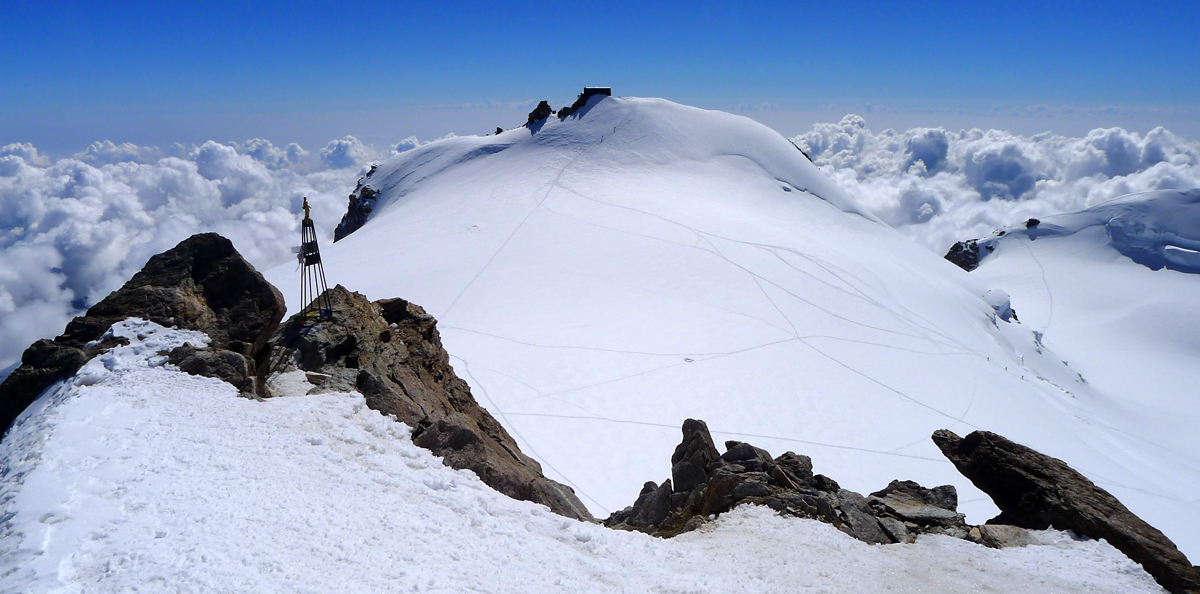 Signalkuppe and the Italian Margherita Hut as seen from Zumsteinspitze. Our home for the night.
Summit of Zumsteinspitze.
Parrotspitze and Ludwigshöhe as seen from Zumsteinspitze.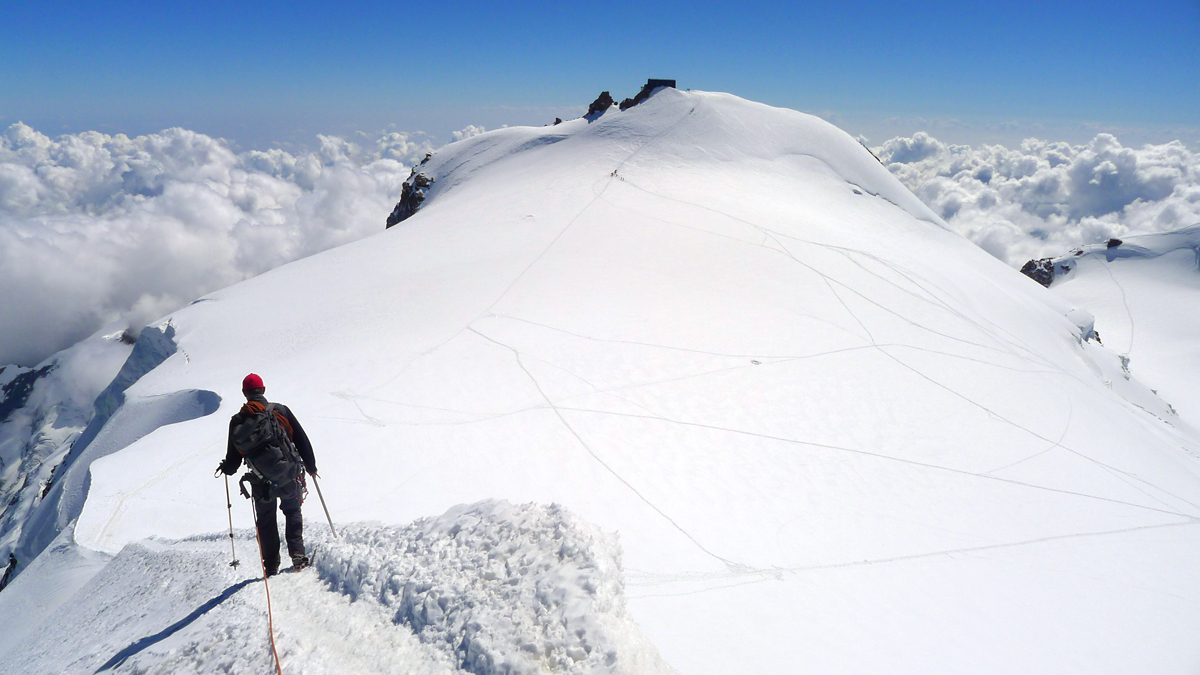 The Margherita Hut.
Enjoying a beer with a view at 15K.
Liskamm
Dufuorspitze & Nordend at sunset.
Beginning our early morning descent of the Grenzgletscher after a restful night at the Margherita Hut.