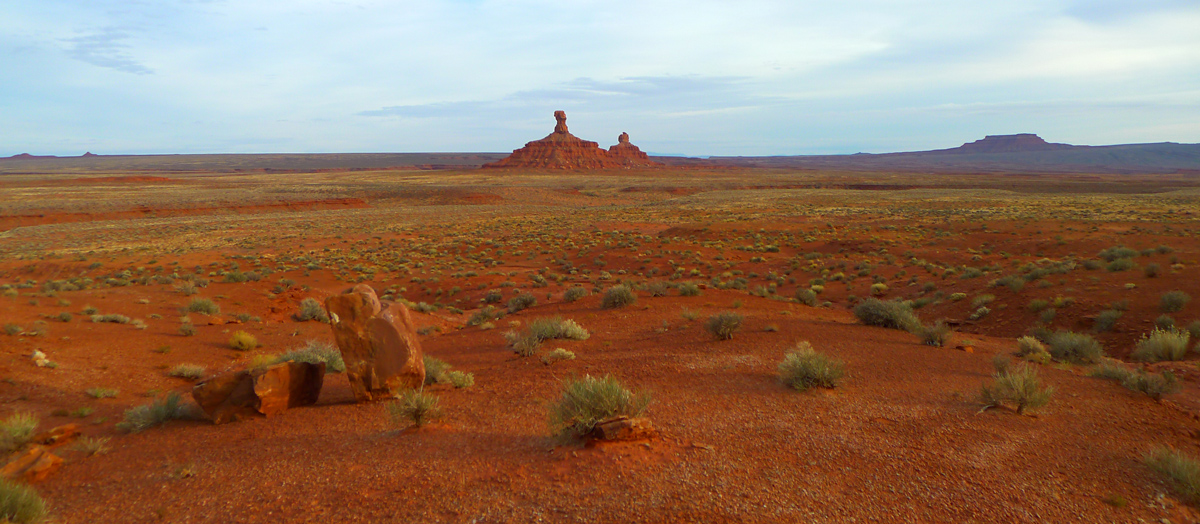 Rooster Butta aka "Petard Tower" (left) & Setting Hen aka "The Anvil" (right) as seen on the approach.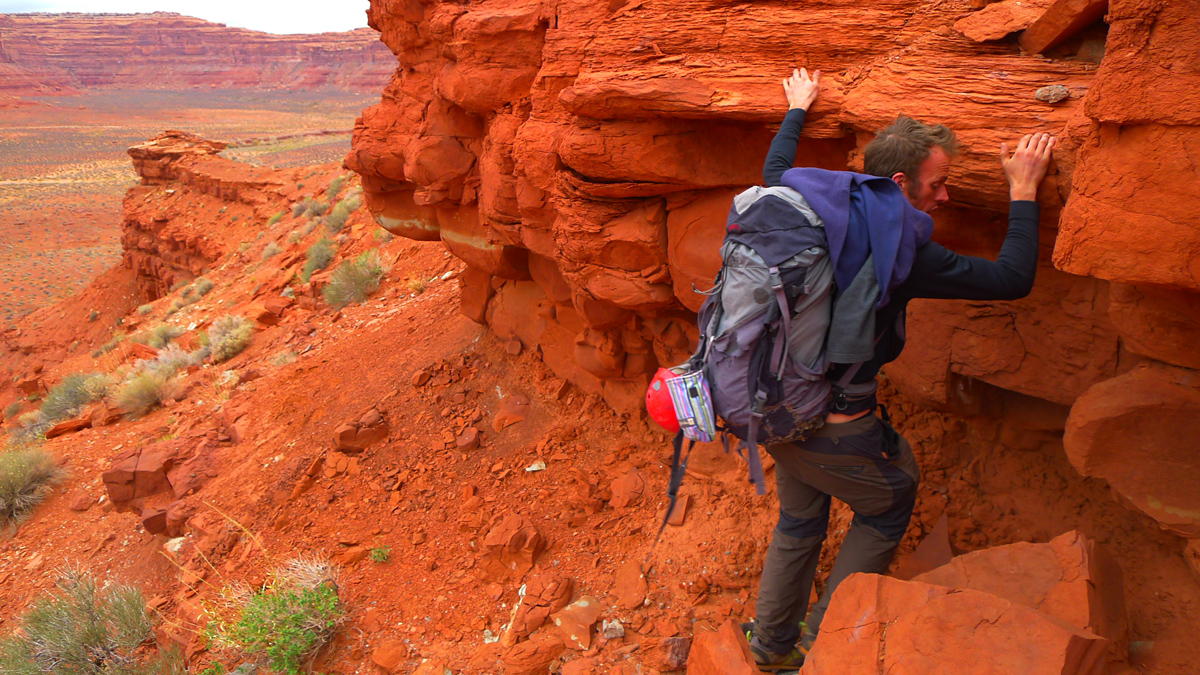 Overcoming one of several minor cliff bands on the approach.
Derek gearing up at the base of the climb.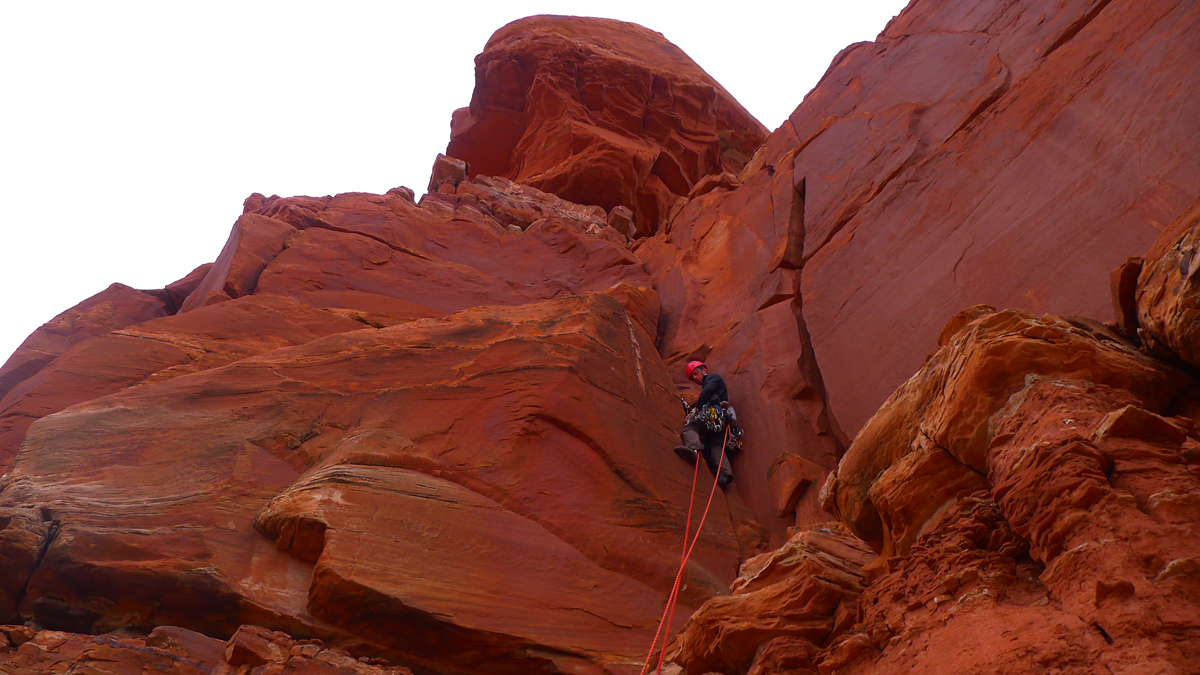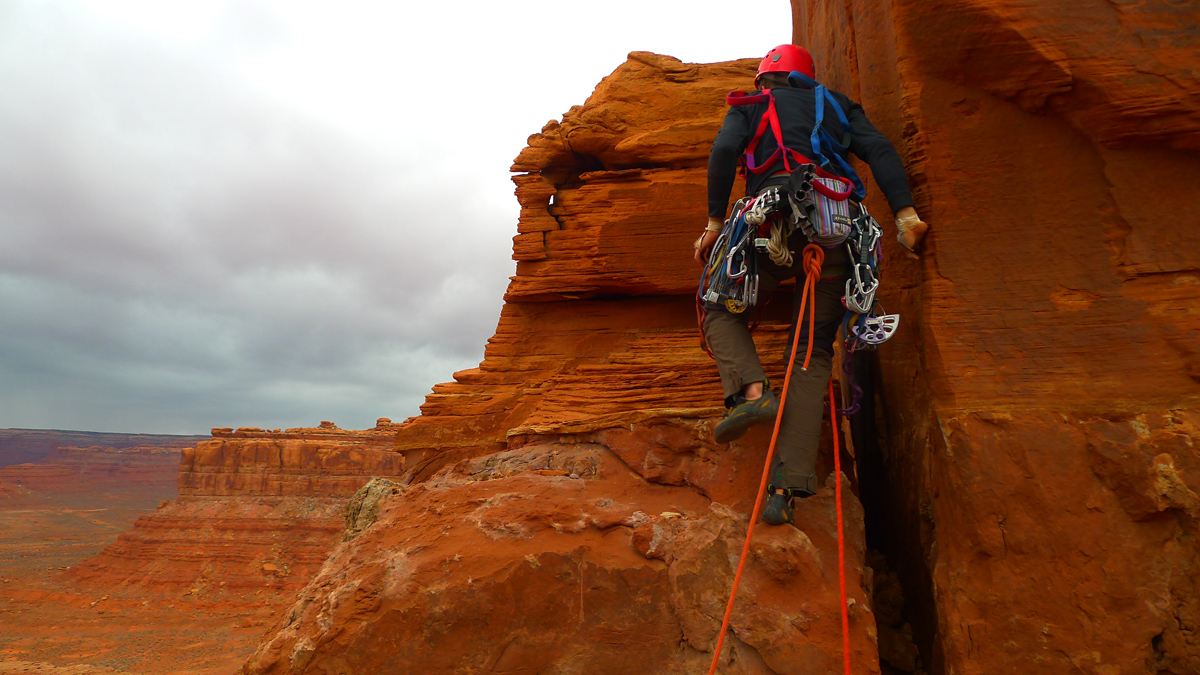 Easy but super chossy scrambling at the start of the short summit pitch.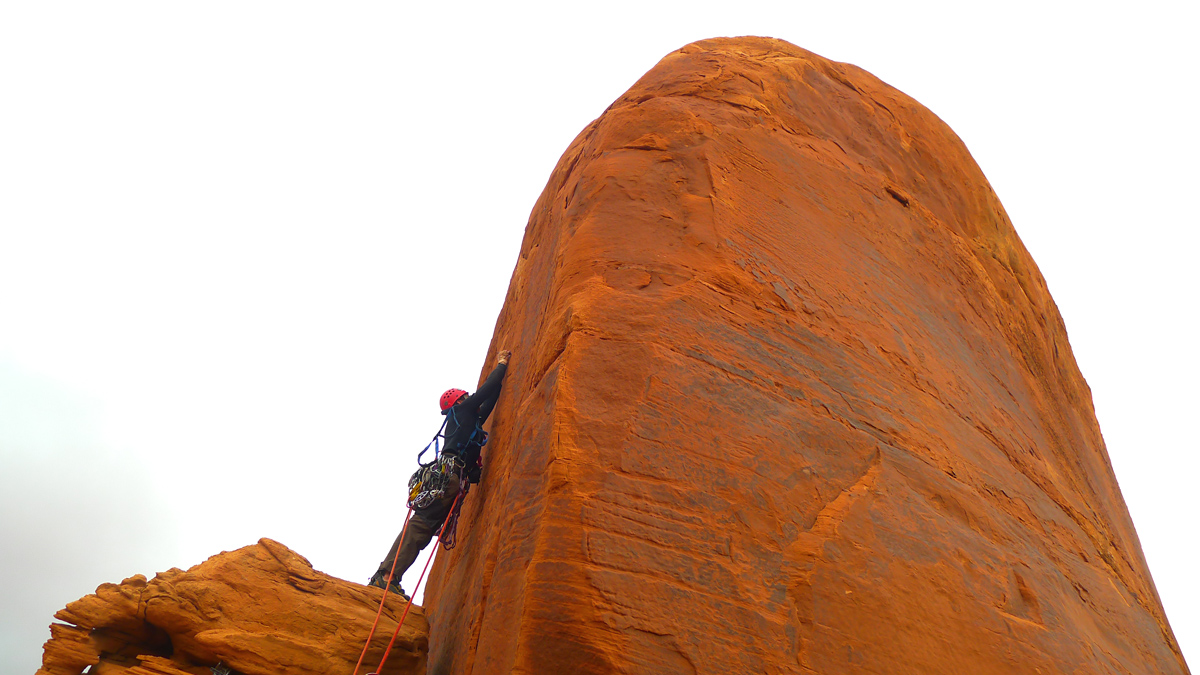 Derek leading the second pitch bolt ladder.
Waiting for a weather window to return to the summit after getting buzzed the first time!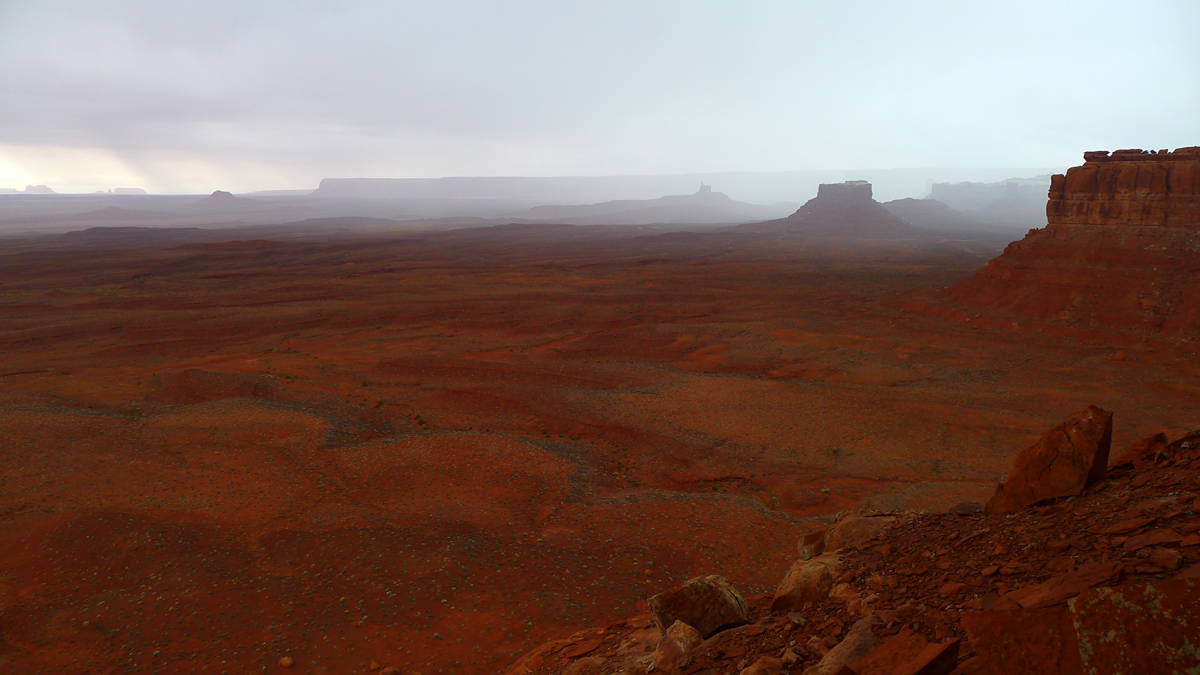 A storm rolling through the Valley of the Gods.
Derek on the summit with Battleship Rock in the background.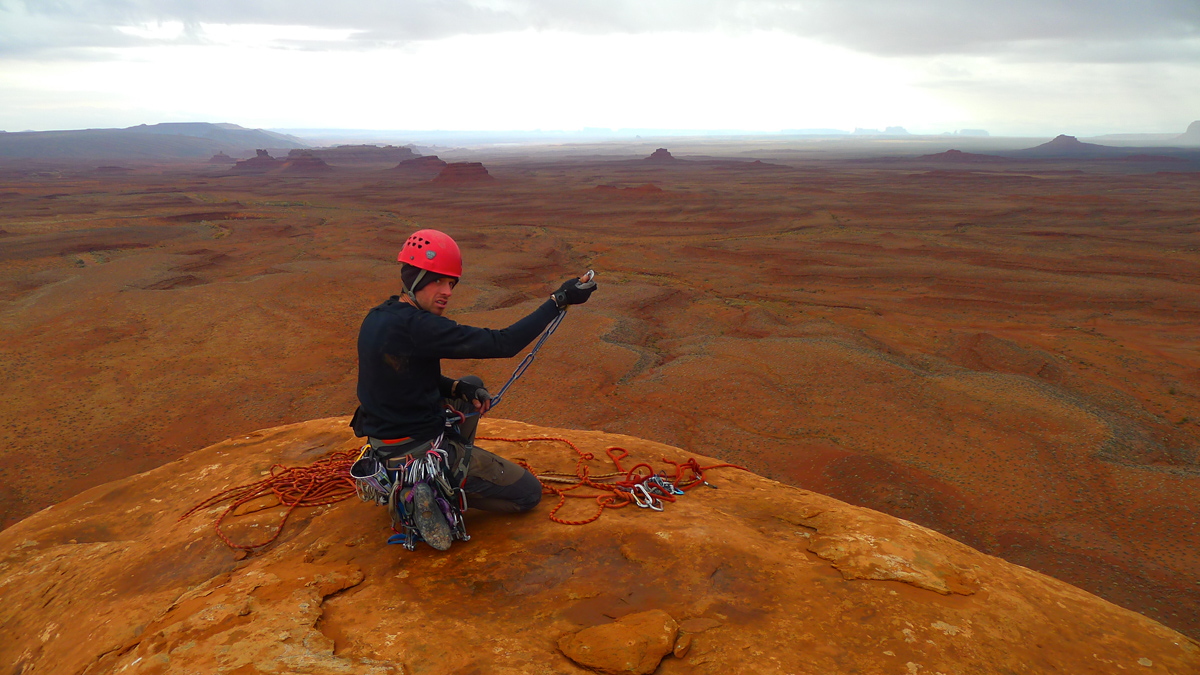 Preparing for the double rope rappel from the summit.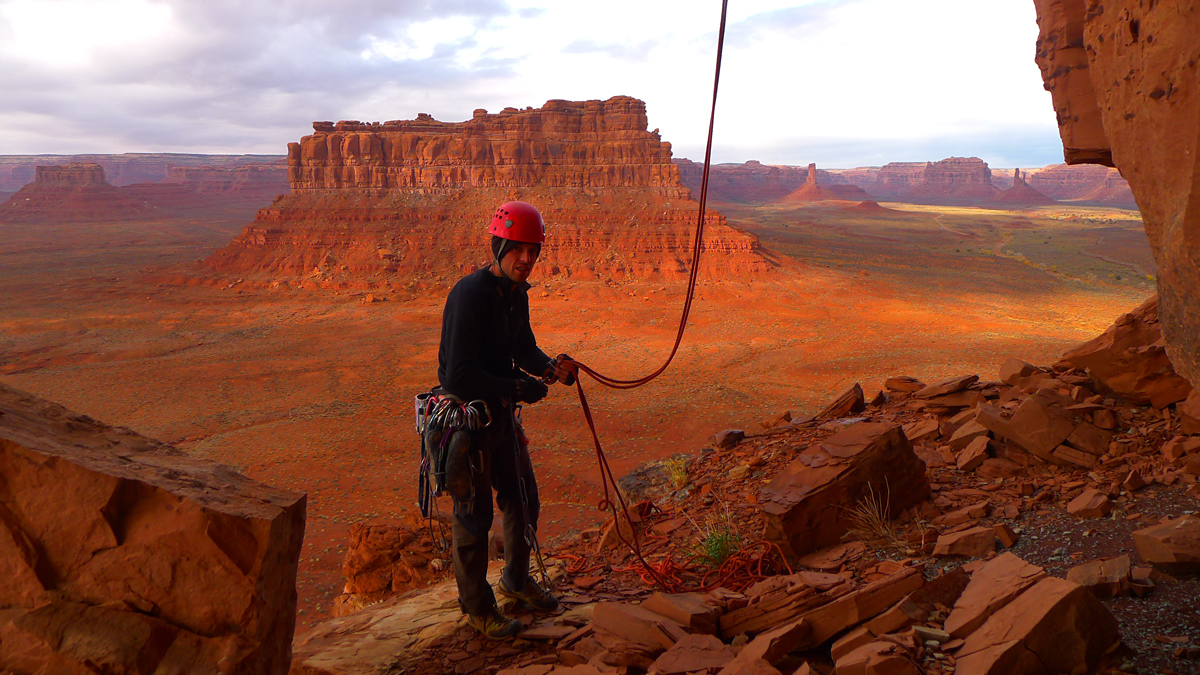 Battleship Rock. Bjornstad describes a 2 pitch 5.8 free route.
Pulling the ropes is a bit difficult.
Retracing our steps down the nontechnical base of the butte.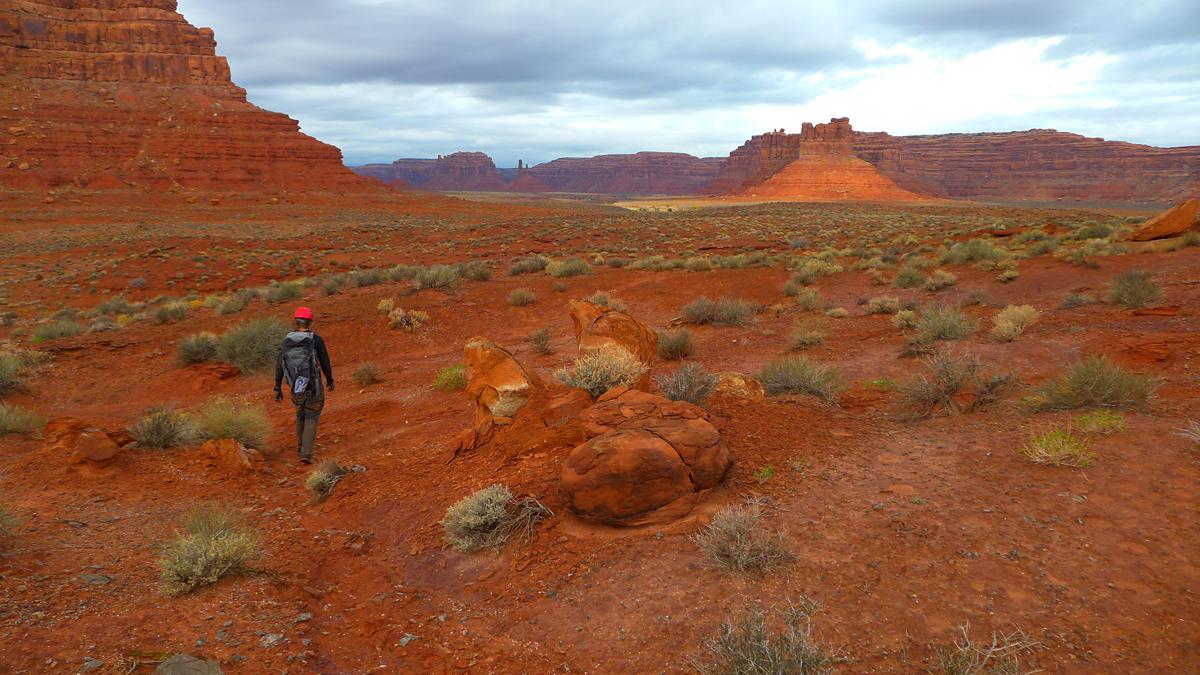 Hiking back to the car as a major storm forms.
Castle Butte, aka "Eagle Plume Tower".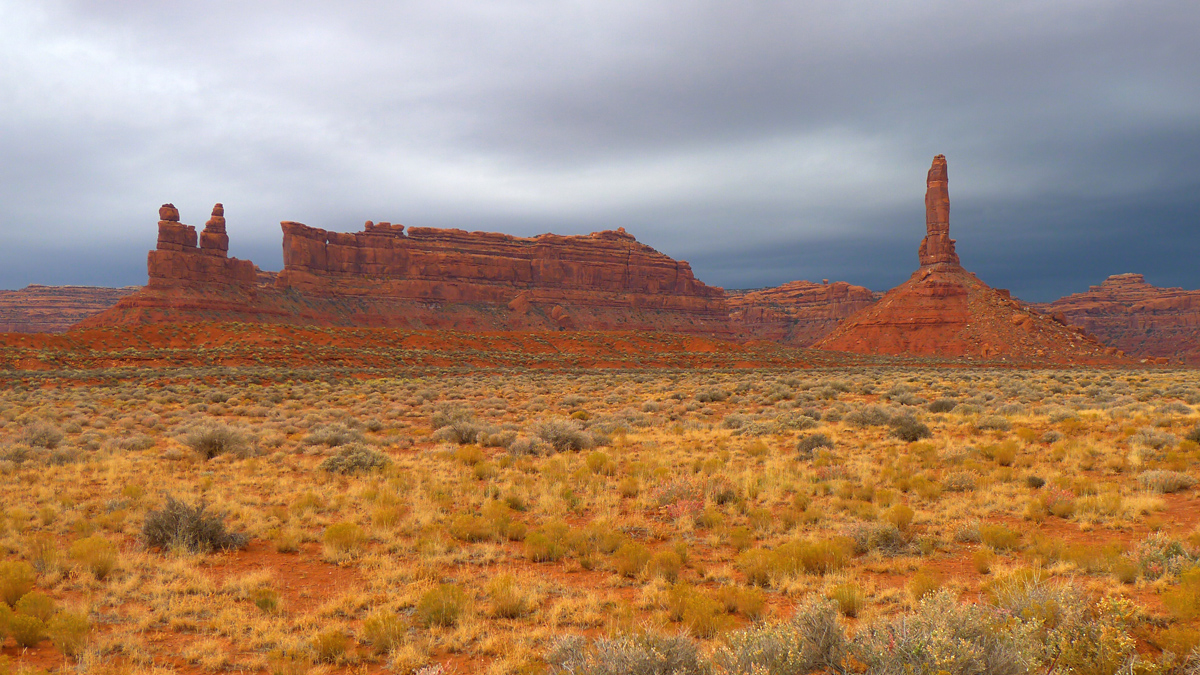 "Putterman in a Bathtub" & "Putterman on the Throne" (left).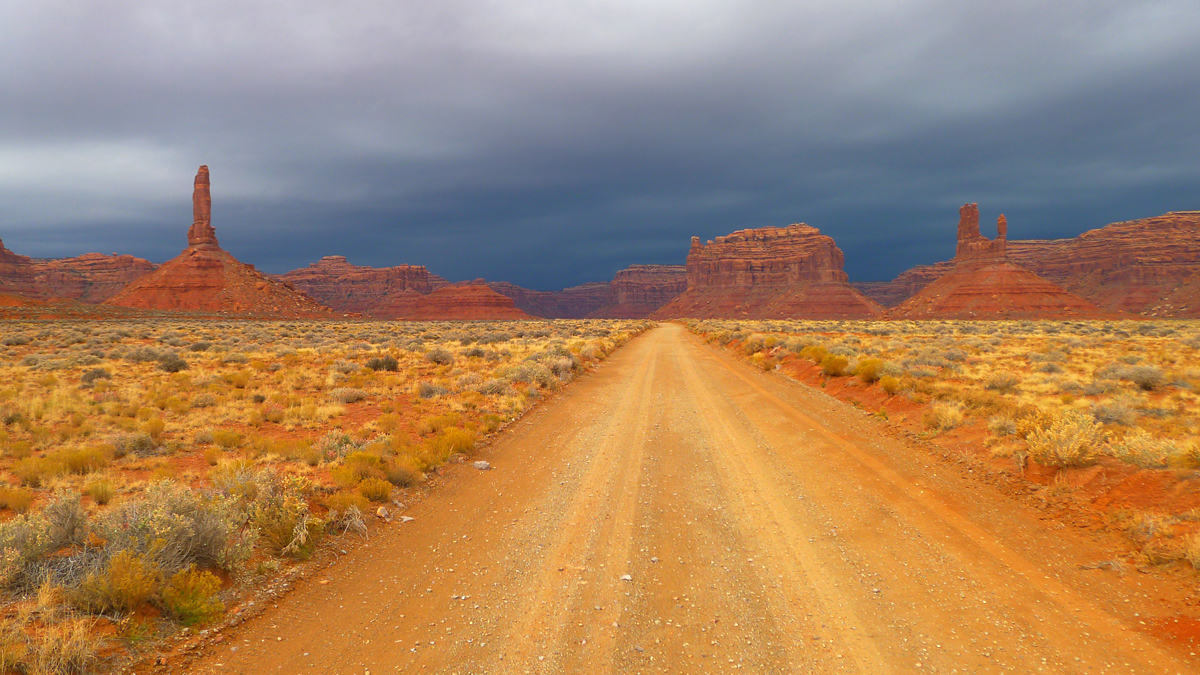 "North Tower" (right).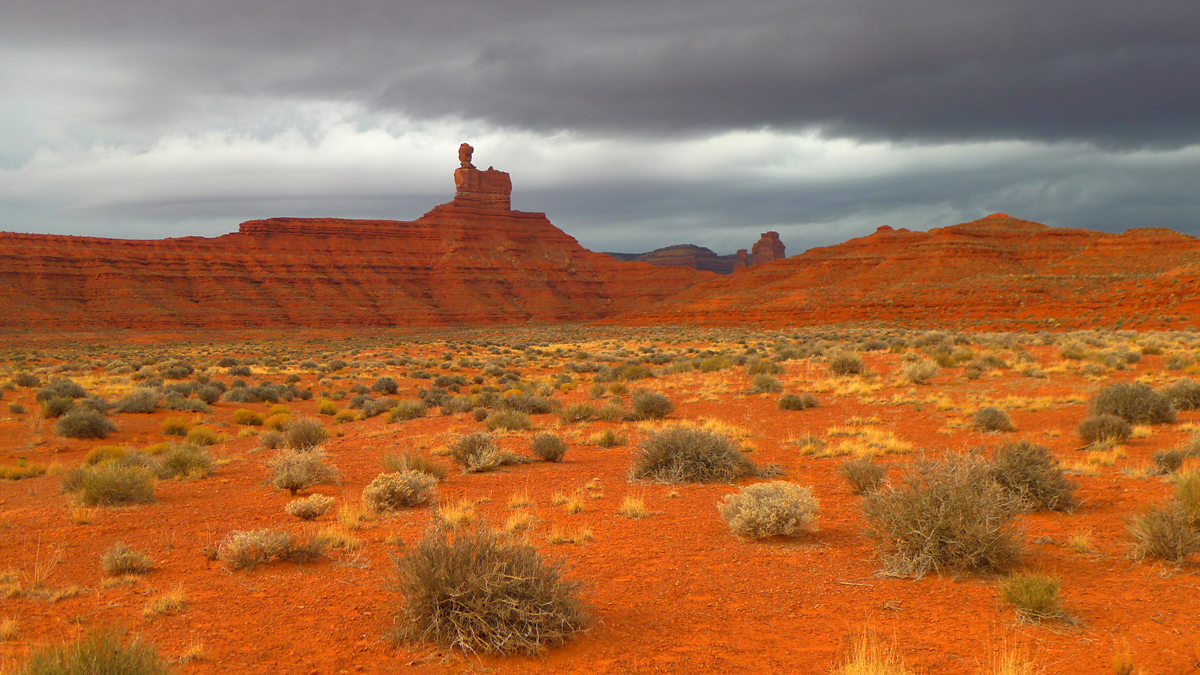 Lady in the Bathtub.
Franklin Butte, Rooster Butte & Setting Hen Butte.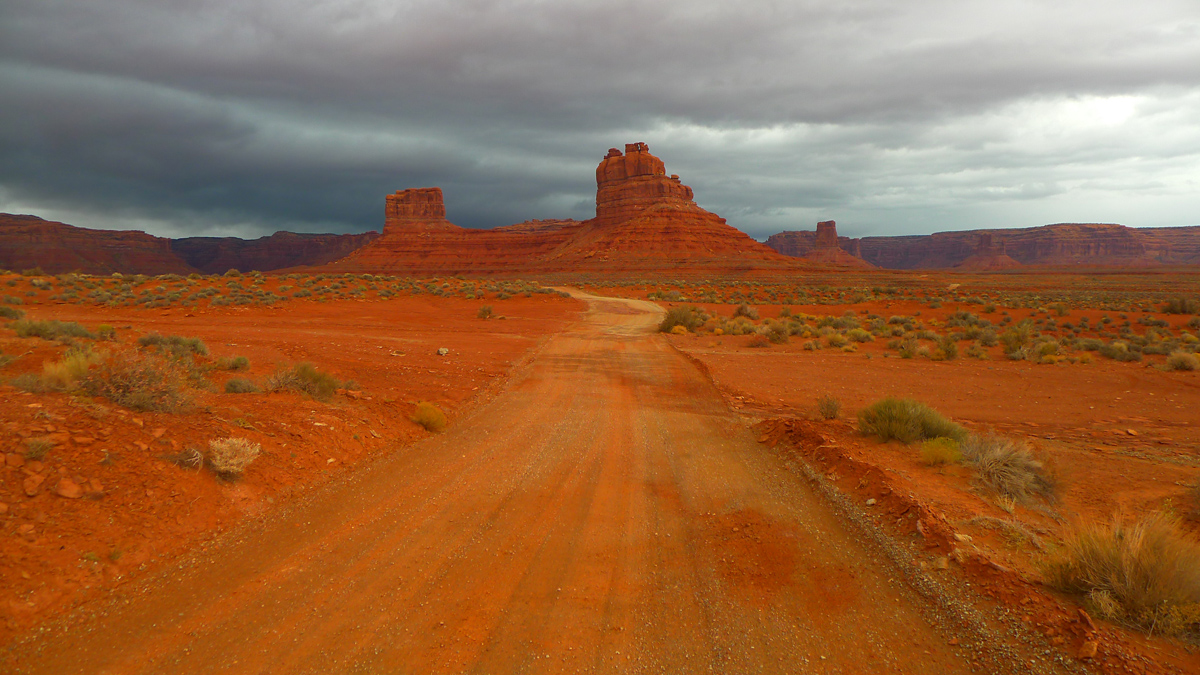 The Hand of Puttima (left), Putterman's Residence (center) & Eagle Plume Tower (right).
Clouds on fire.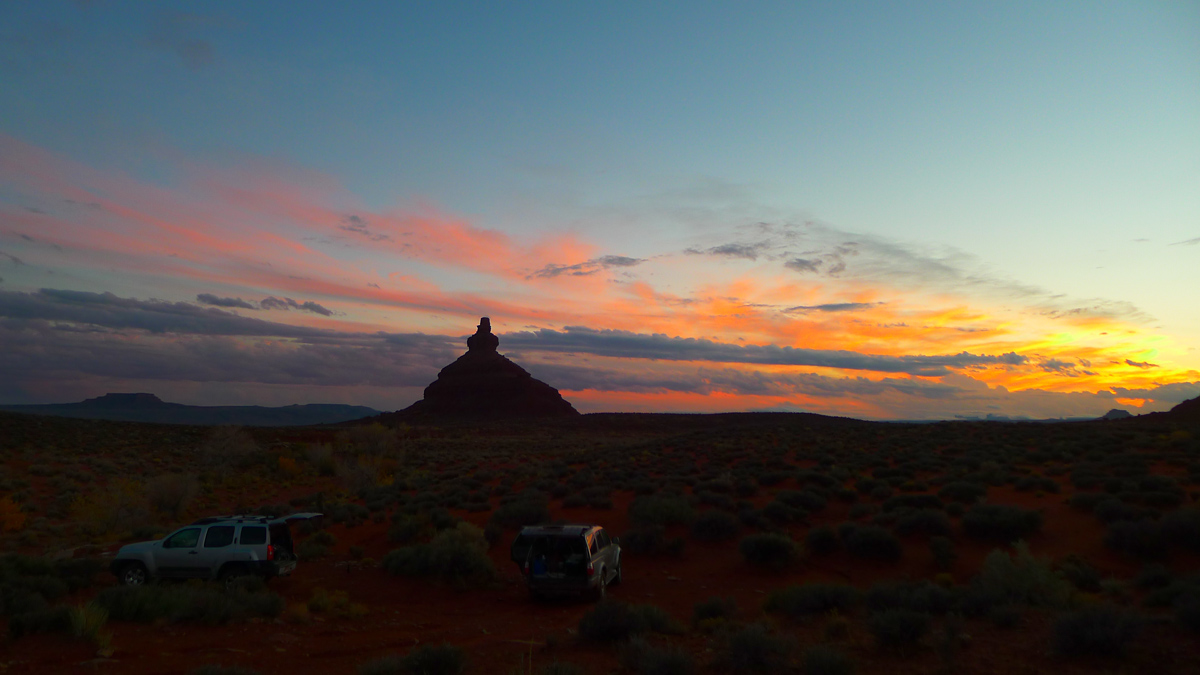 Sunset at camp near Franklin Butte.