Our trip has two extra days penciled in for weather and/or unforseen difficulties. We've somehow managed to achieve all of our objectives without using either of them and are now left with two days to climb whatever catches our eye. Hmmmm... the North Ridge of Sky Pilot looks sweet. The guide says Class 4, narrow, 7 1/2 pitches. Oeneis would make a nice addition and then cute little G-14 if the skies have not opened up yet.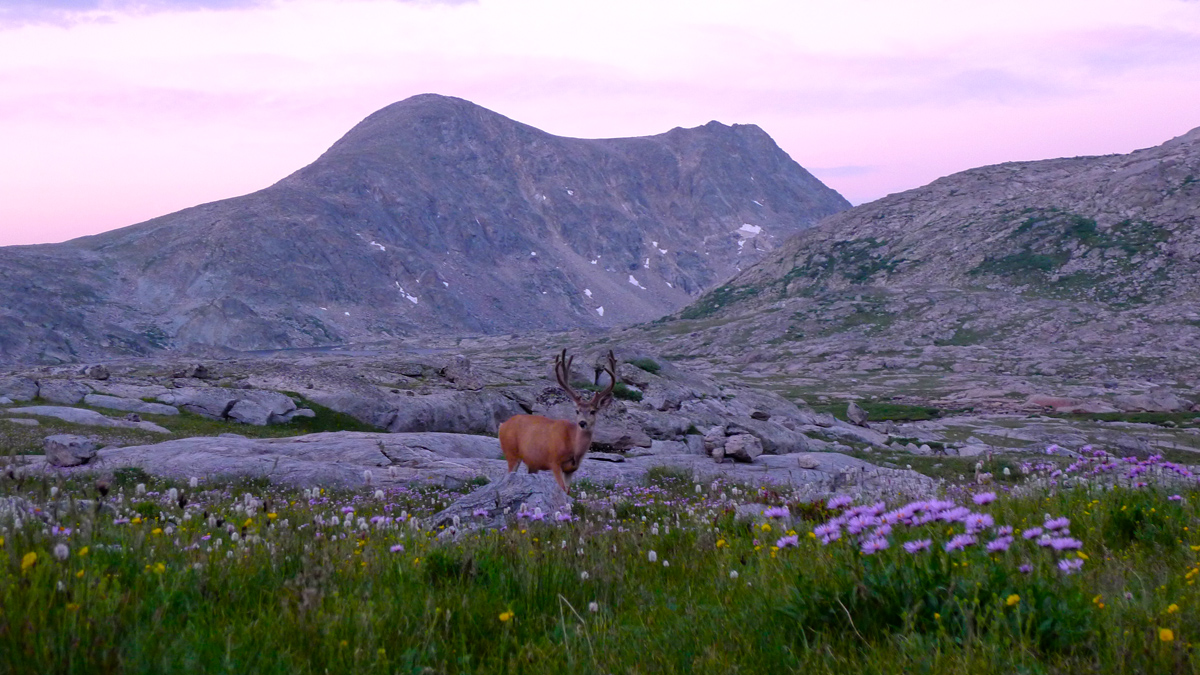 As we get out of the tent in the morning we notice we have some visitors. They're more curious than scared. Elbow Peak is in the background.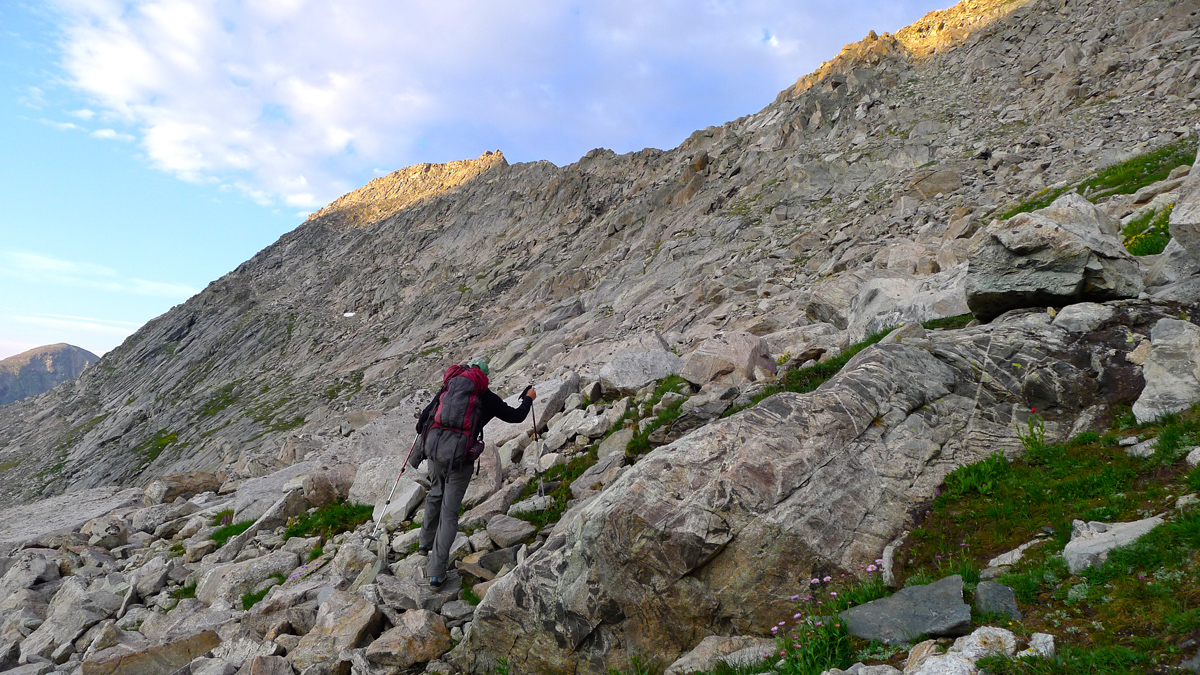 Steep but easy terrain leads to the Sky Pilot-Oeneis saddle. Sky Pilot's North Ridge ahead.
G-14 is a funky little 11er living in the shadows of higher peaks.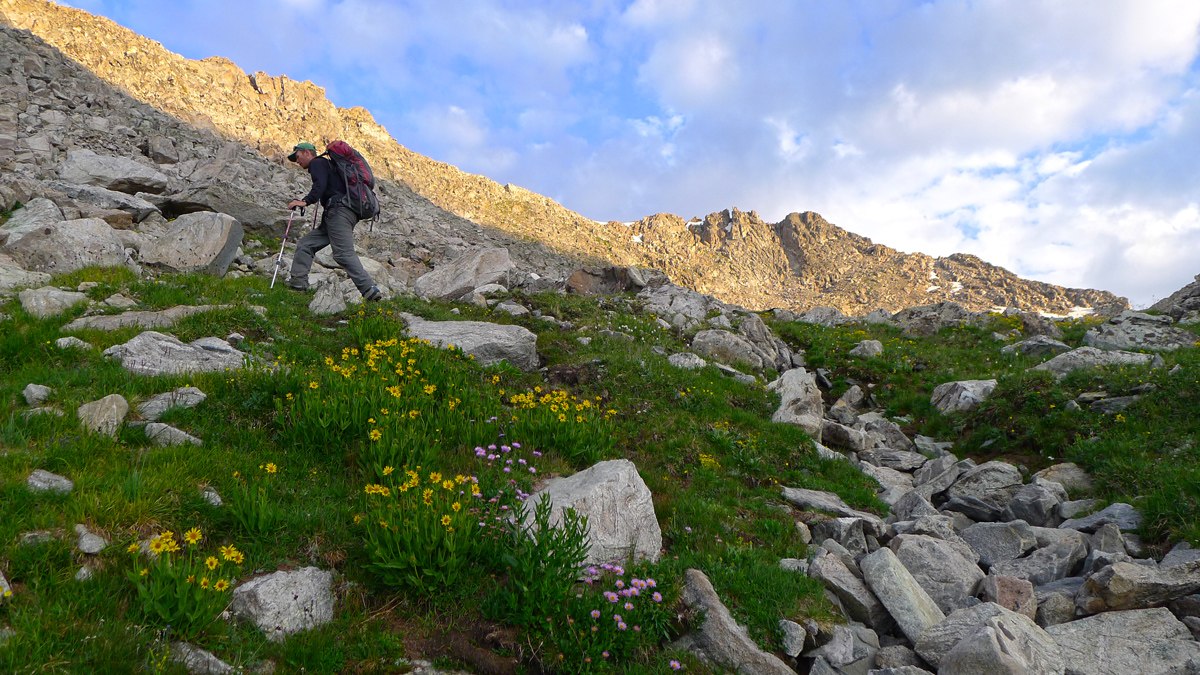 Heading for the Sky Pilot-Oeneis saddle with Oeneis in the background.
At the saddle. It about 1/3 of a mile to Sky Pilot from here.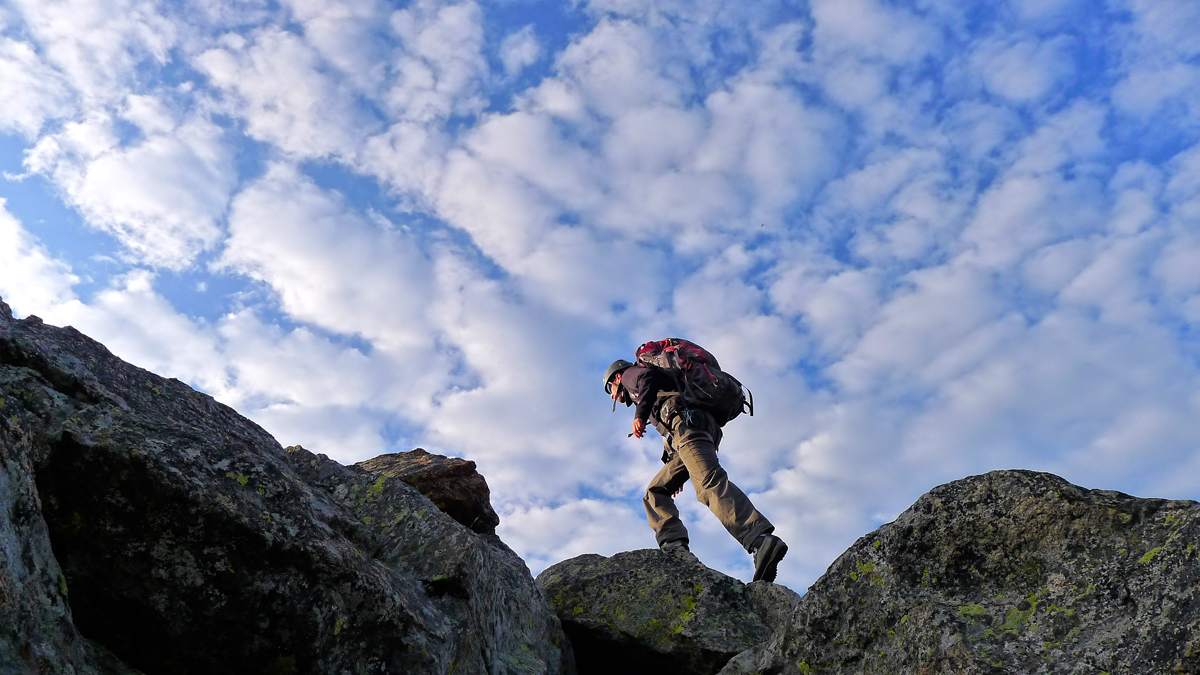 Starting to see why its called Sky Pilot.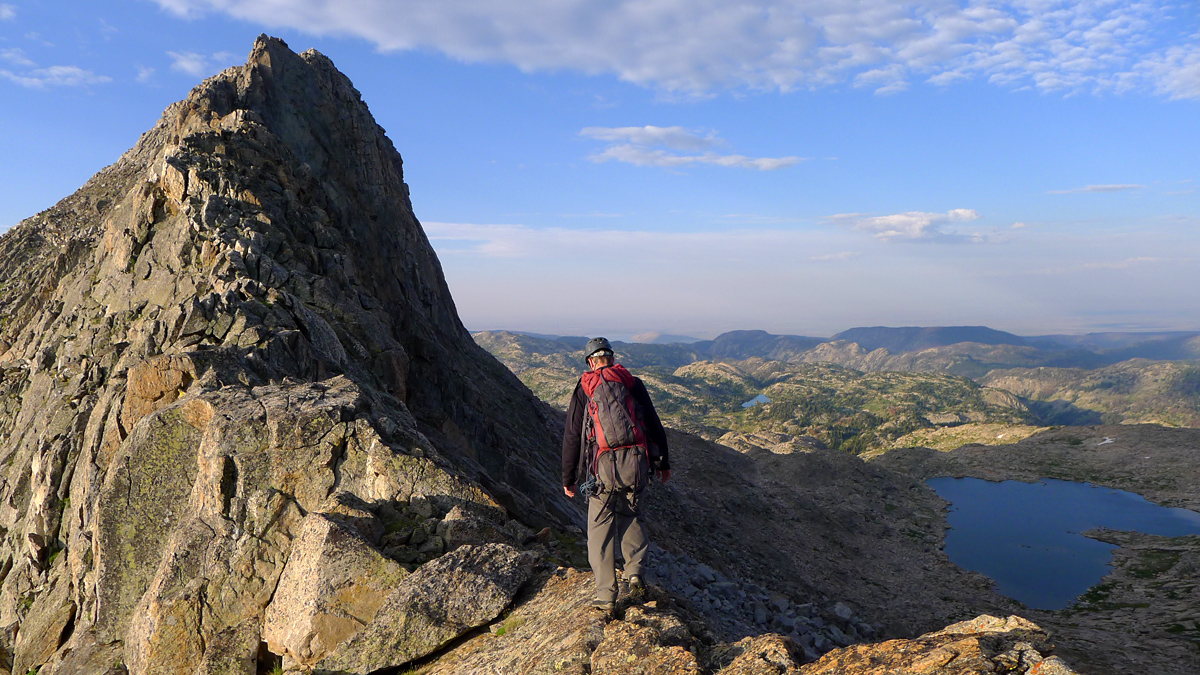 The ridge starts out easy.
Fun scrambling on good rock.
The ridge, while challenging, has a much friendlier feel than the 13ers we have been climbing.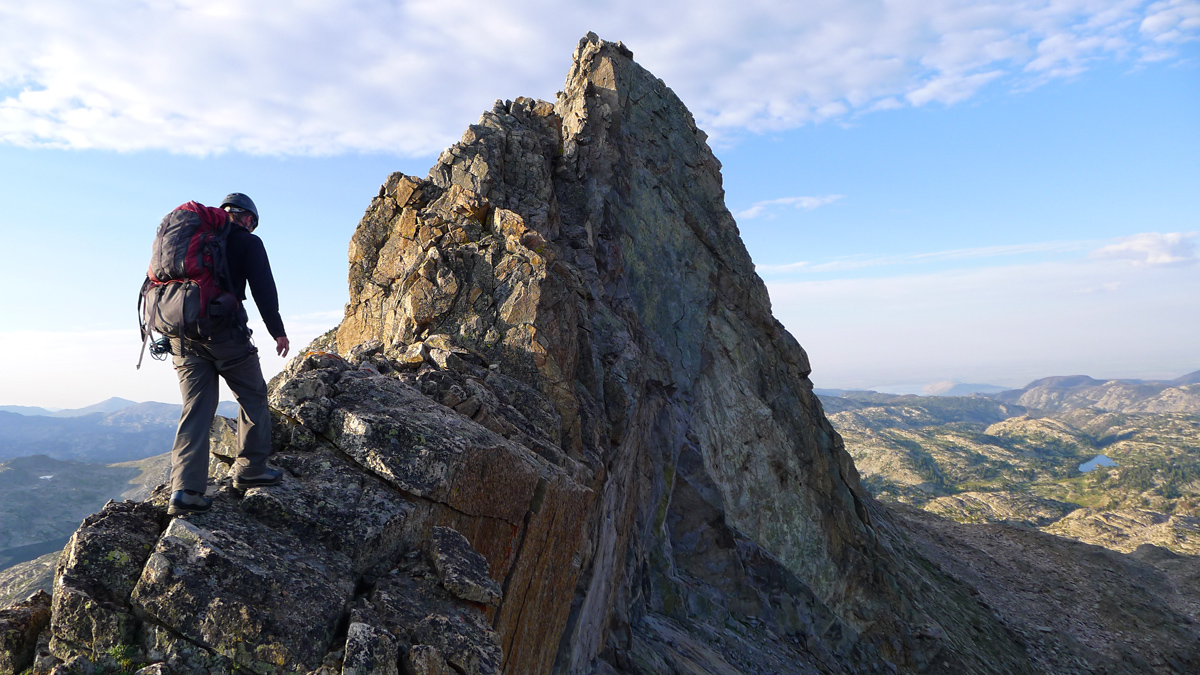 Plenty of exposure.
We creep past a very exposed little notch.
Traversing past some minor gendarmes on the ridge's east side.
Up and over.
Nearing the ridge's steep crux guarding the summit.
A blunt but interesting knife edge.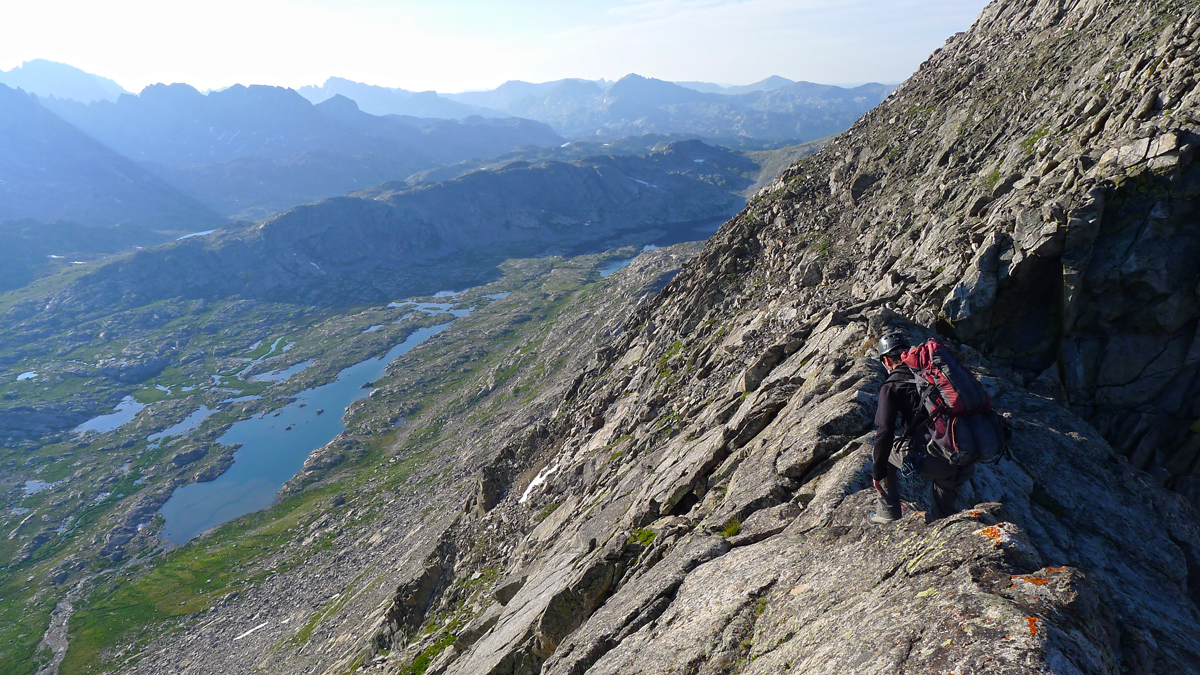 We're camped down there, less than a mile from the summit.
The steep crux is ahead. It feels 5.2ish for 60-80 feet. We rappel it on the descent to play it safe. If a hold blew it'd be bad news.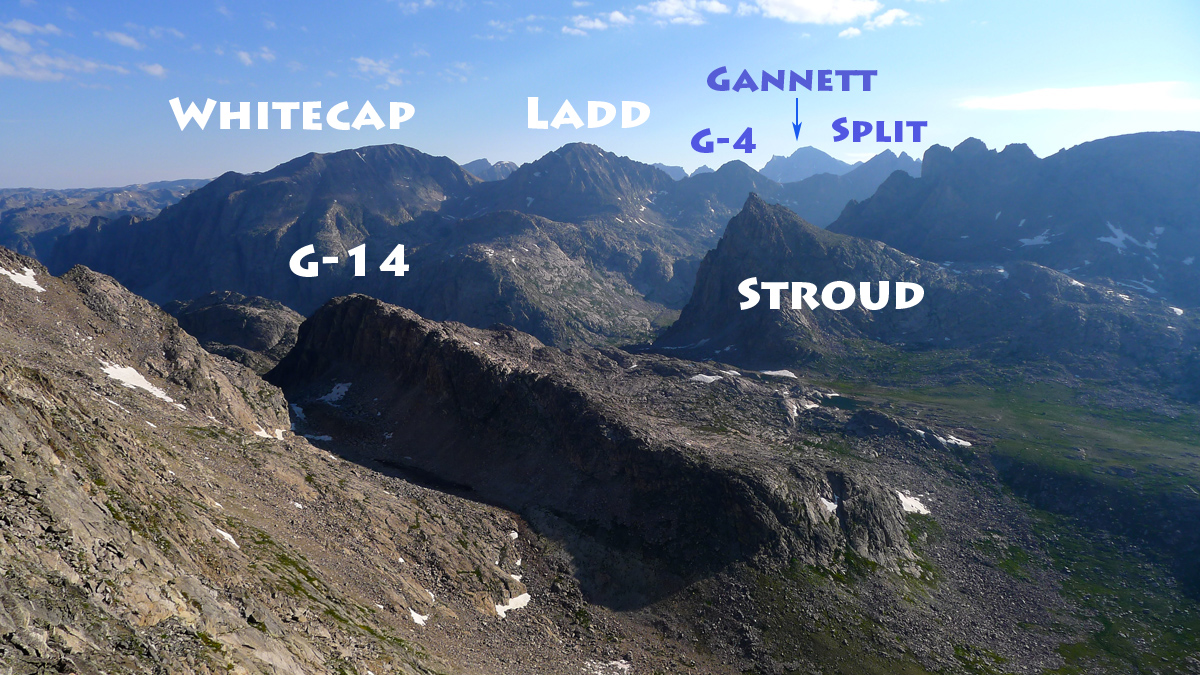 View northeast from the summit.
Downclimbing slabs to reach exposed grassy ledges on the ridge's east side.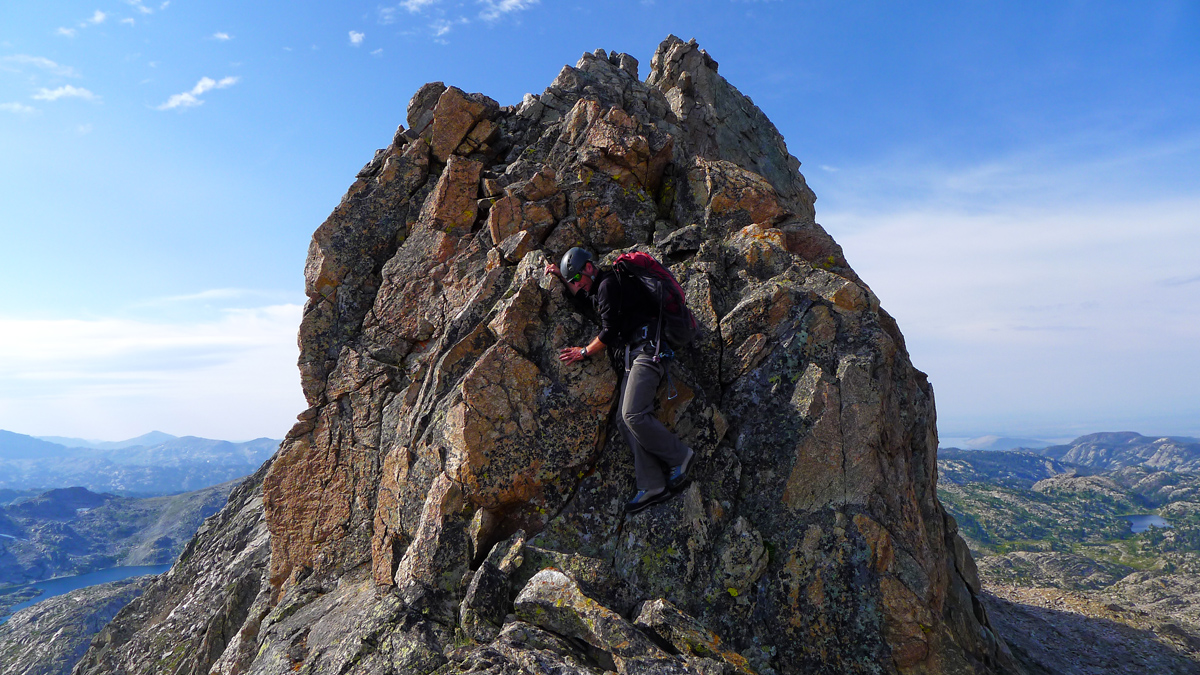 Mini gendarme.
Starting up Oeneis' South Ridge which is much easier than Sky Pilot's North Ridge.
Peak Lake area as seen from the top of Mount Oeneis.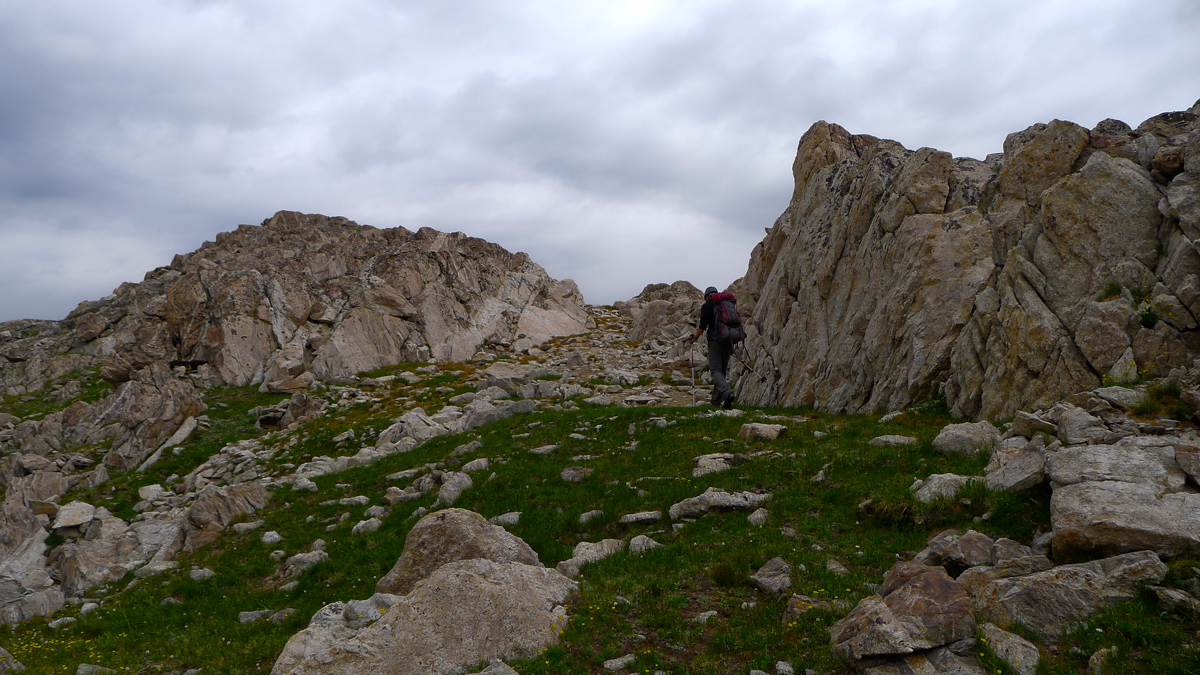 We use this ramp to gain access to G-14's South Ridge from near the Oeneis saddle.
The summit of G-14 has an incredibly red pool of water.
Mount Oeneis from G-14.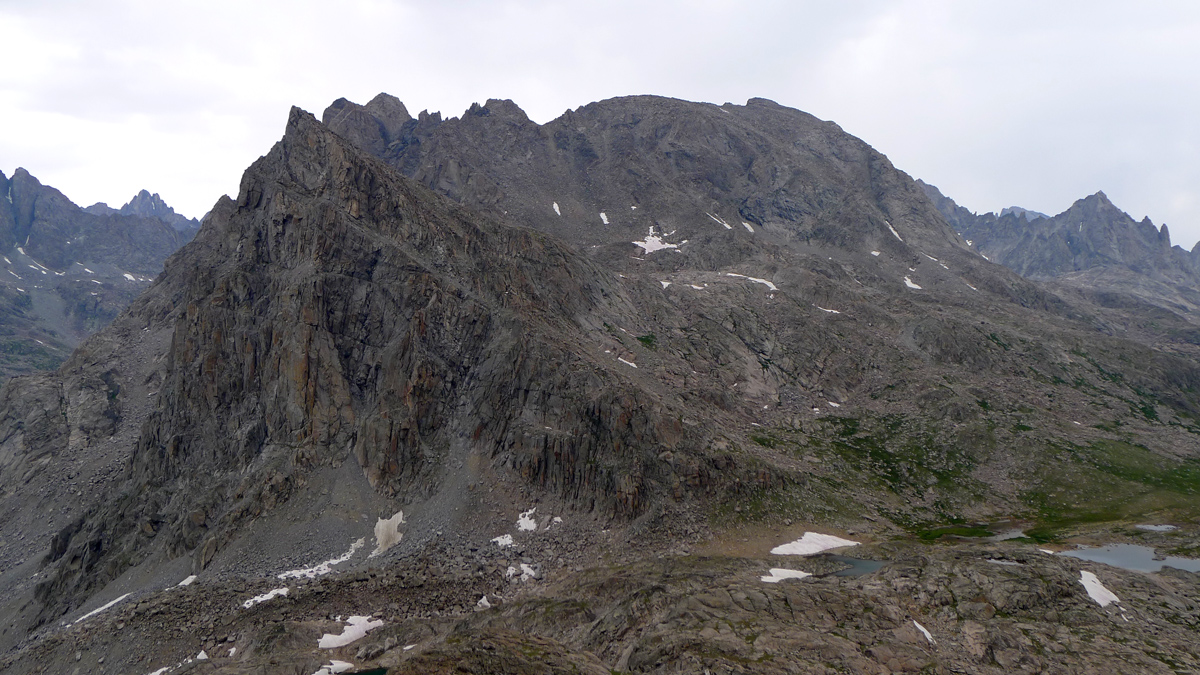 Stroud, Sulphur, Brimstone, and Bow.
Sky Pilot and Oeneis from camp.