Star and Taylor aren't peaks one would typically ponder climbing in winter but unseasonably dry conditions mean most anything is possible. They happen to be among Michael's dwindling set of unclimbed 13ers so Dominic & I agree to join him and Kylie for what turns out to be a long but fun and memorable day in the hills. To sum up conditions in one word: sugar.
Our chosen route began at Ashcroft and used an old mining road to ascend into Cooper Basin and gain the north ridge of Taylor. The ridge between Taylor and the Star-Taylor saddle was the most challenging part of the day and required some exposed, chossy scrambling. From the saddle we descended south for about 150 vertical feet and then traversed and climbed east facing slopes to Star's north ridge. The summit ridge was short but narrow and interesting. To descend we returned to the Star-Taylor saddle and dropped off the north side to regain our ascent track.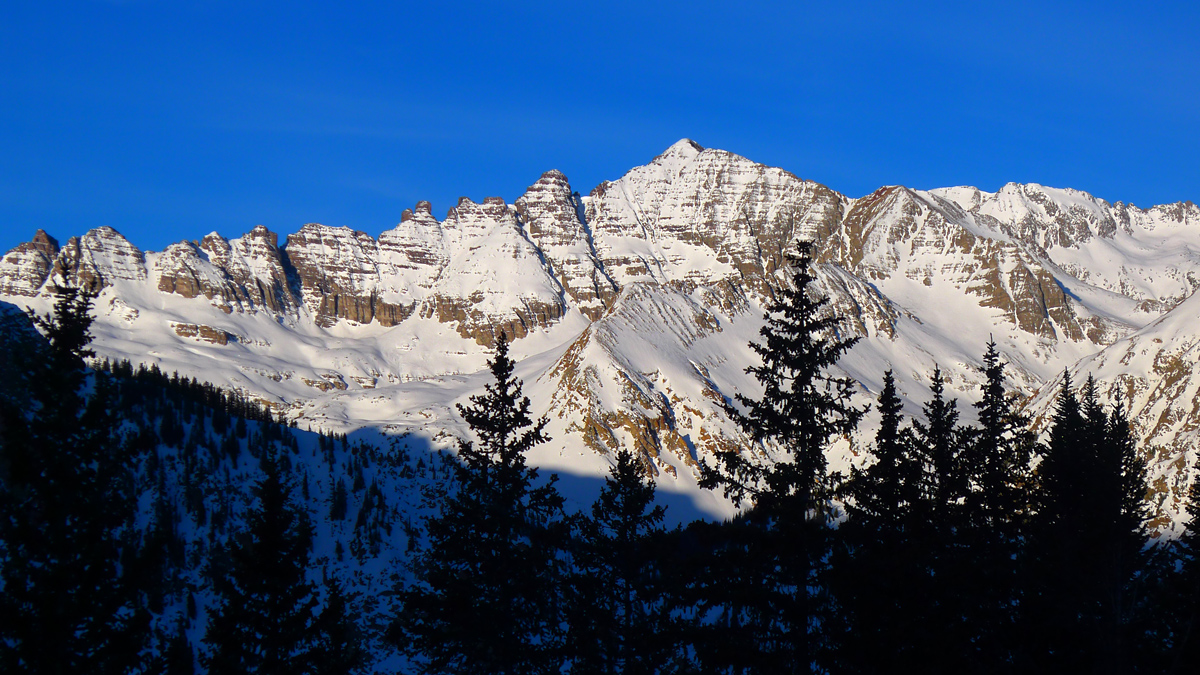 Close up view of Castle Peak from Cooper Basin.
Wider shot of Castle Peak.
Nasty dirt and scree on the northwest spur of Taylor's north ridge.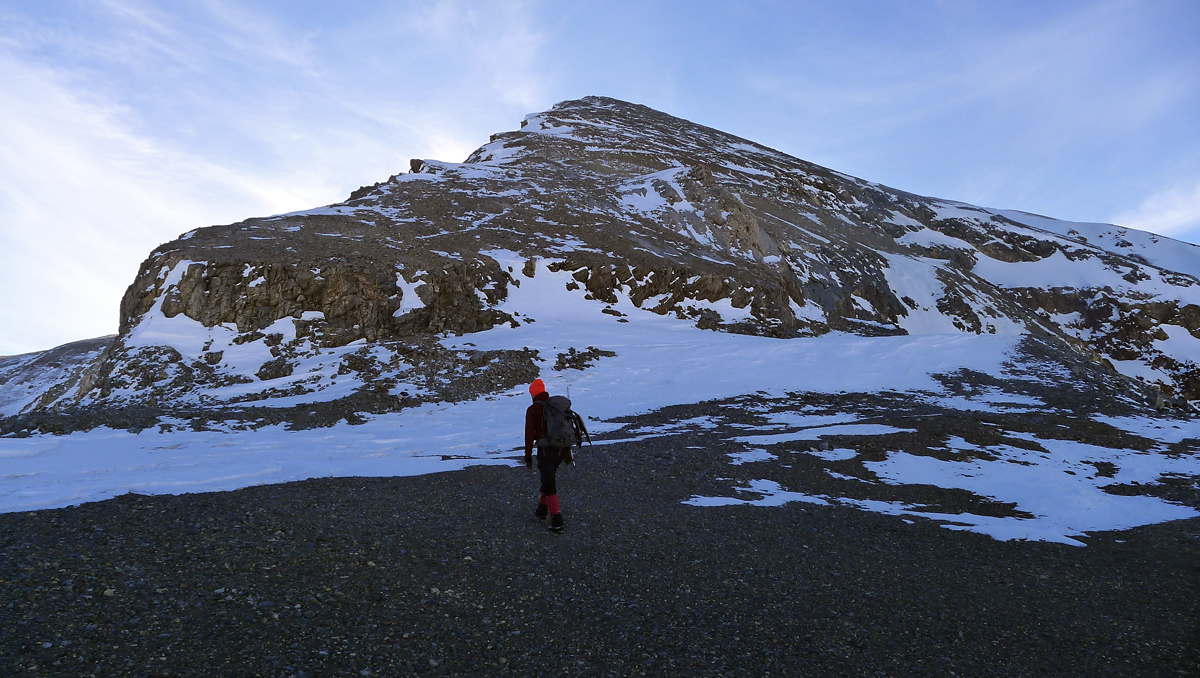 Our first glimpse of the summit of Taylor Peak.
Taylor and its north ridge.
There was some short lived spice on Taylor's north ridge.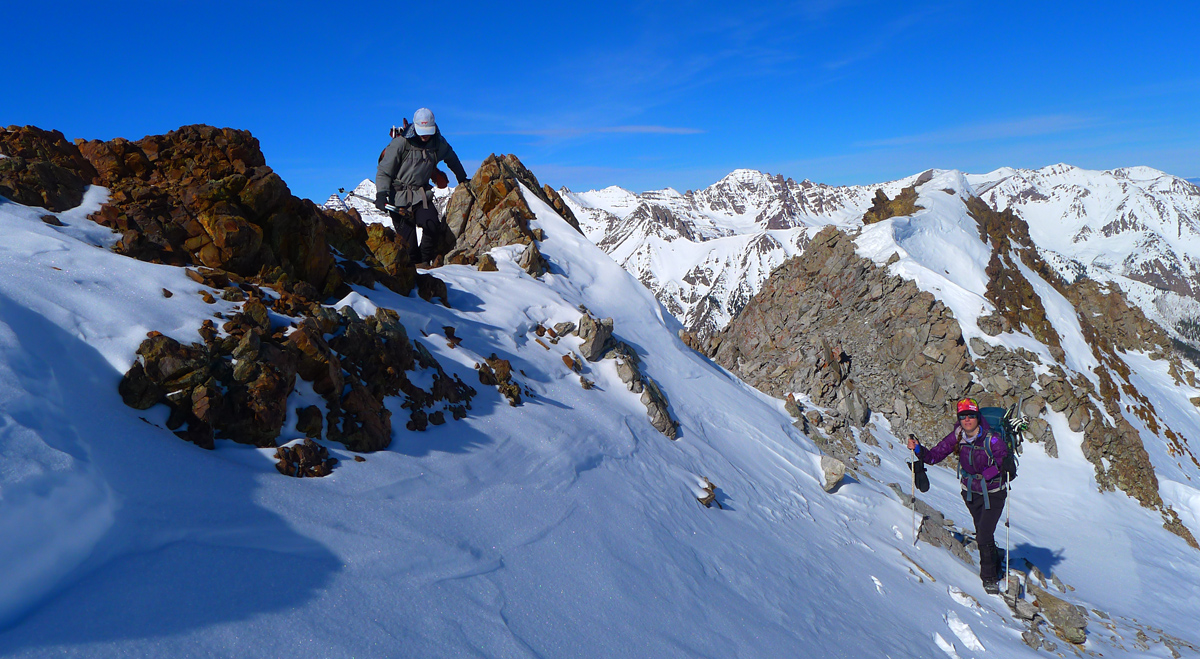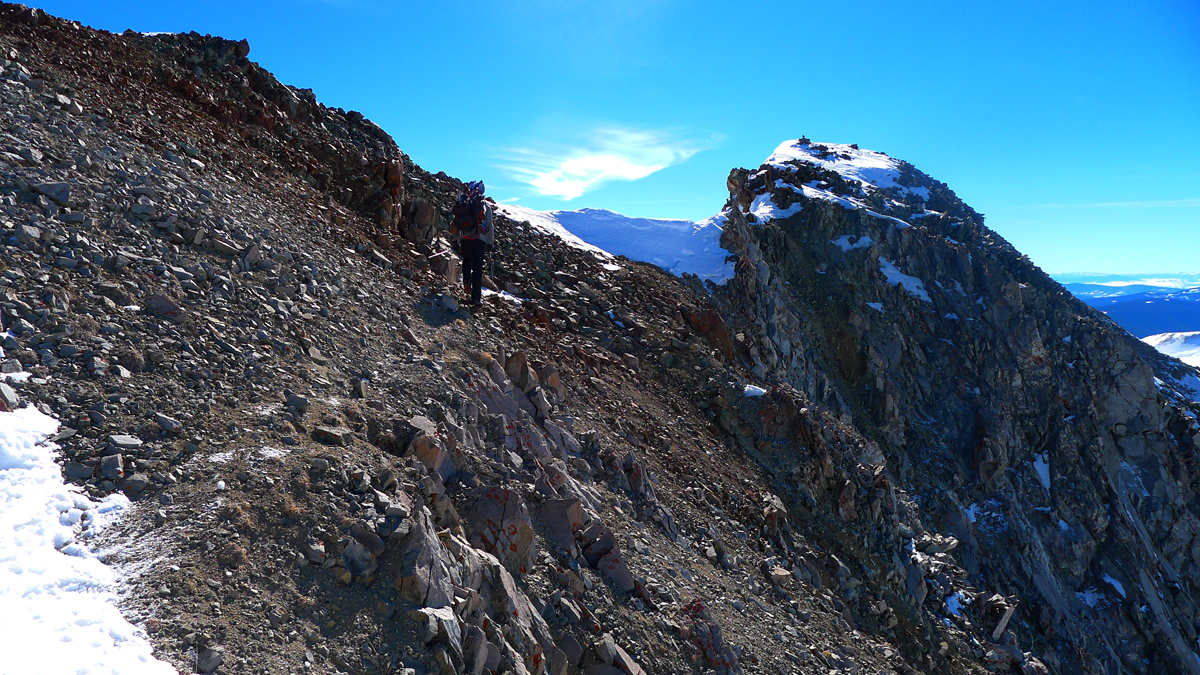 Final bit to the summit of Taylor Peak.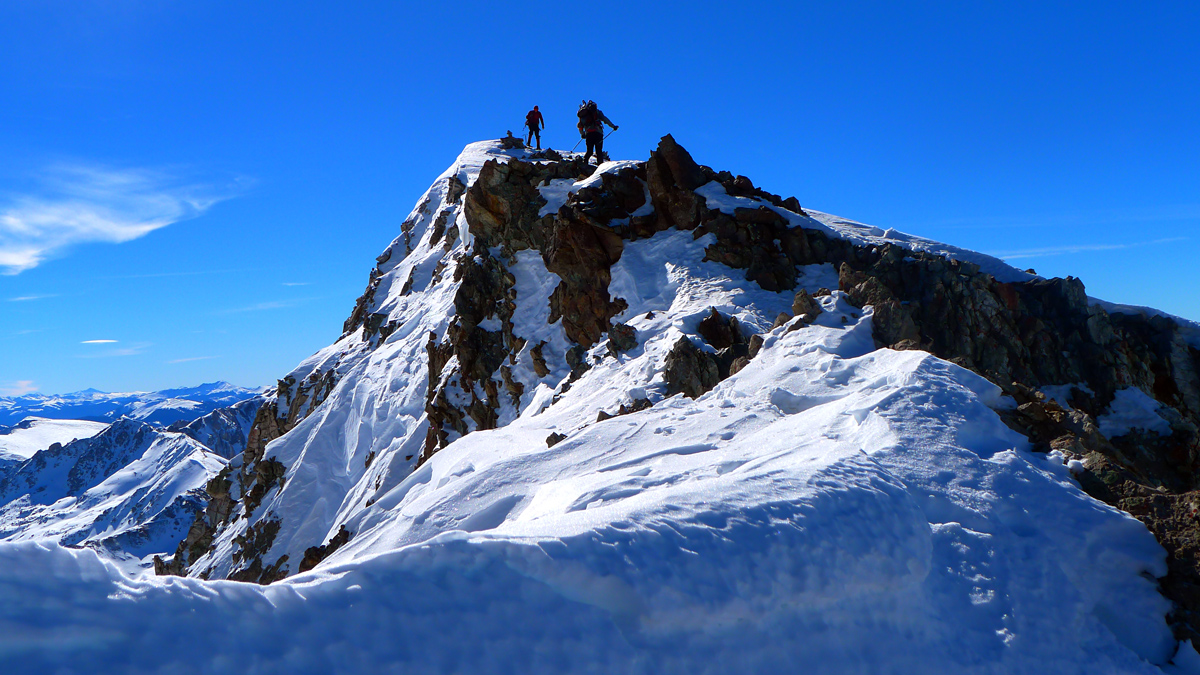 Star Peak as seen from Taylor.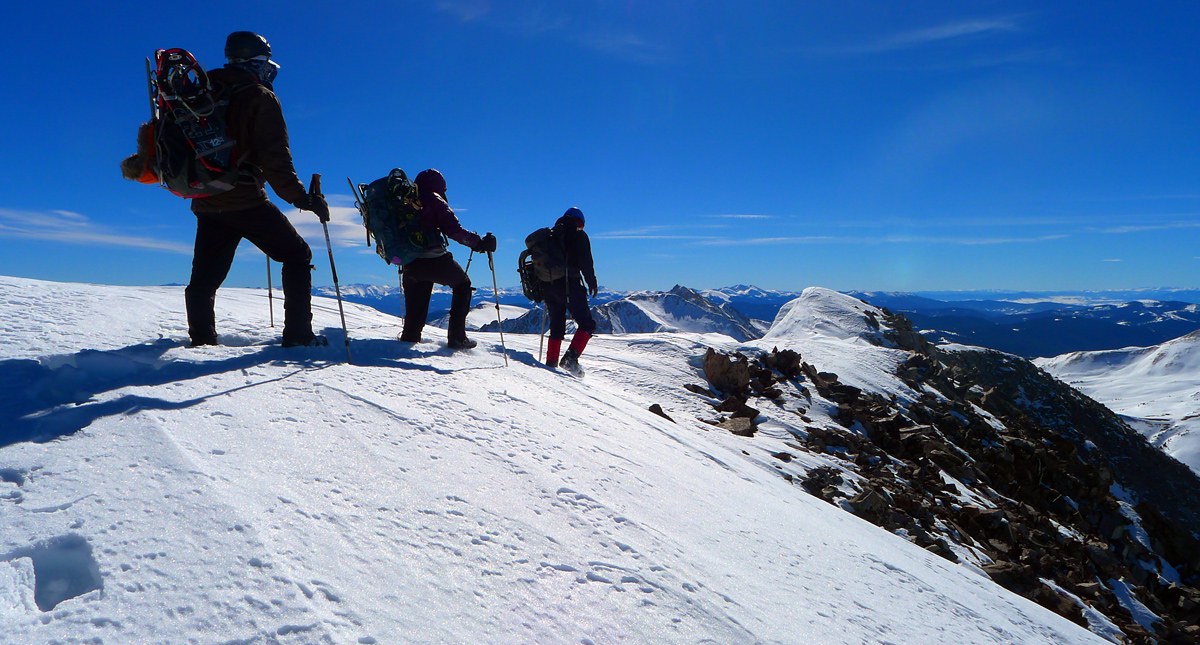 Beginning the long traverse to Star.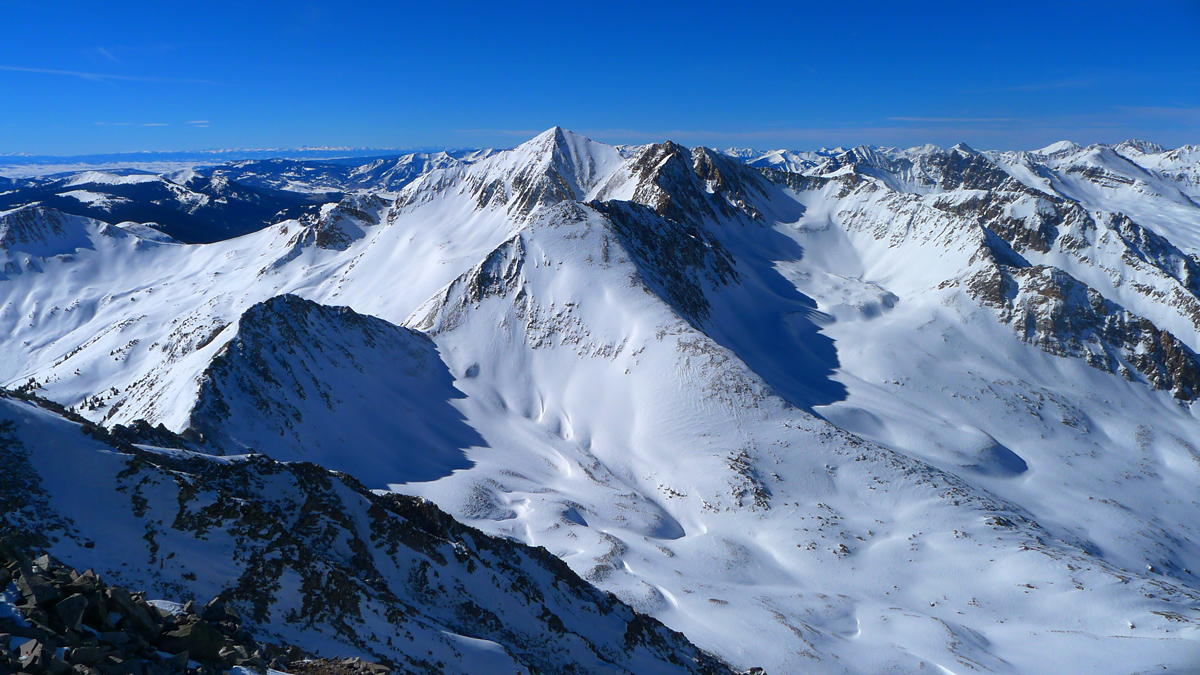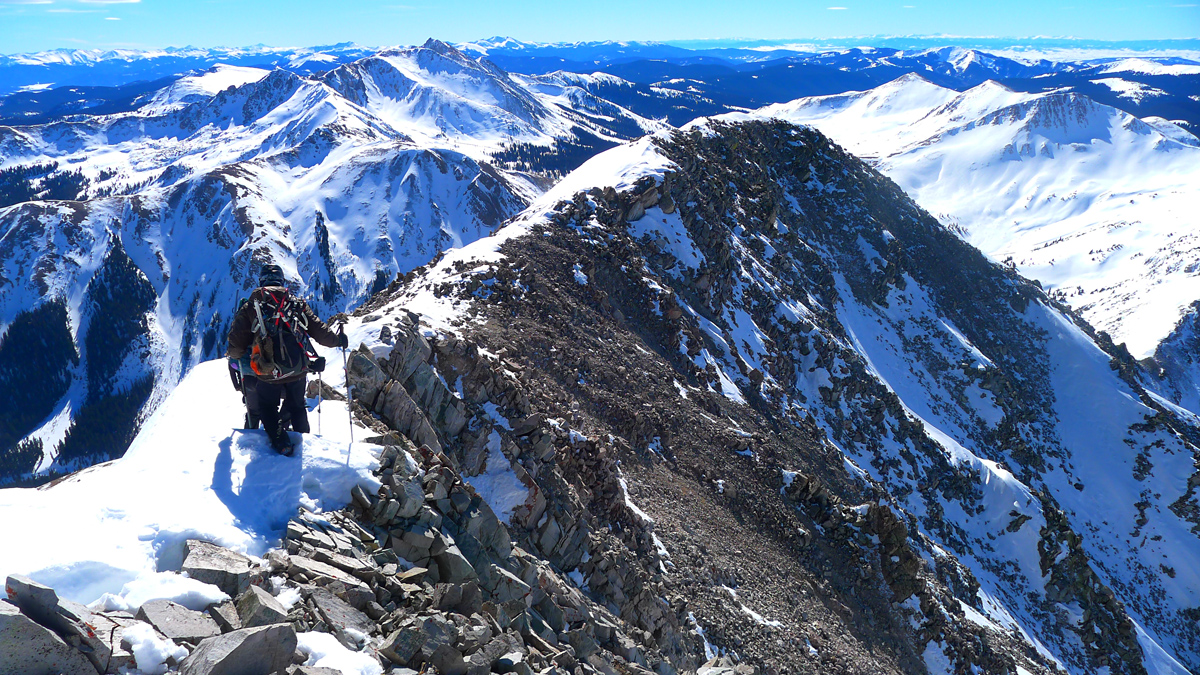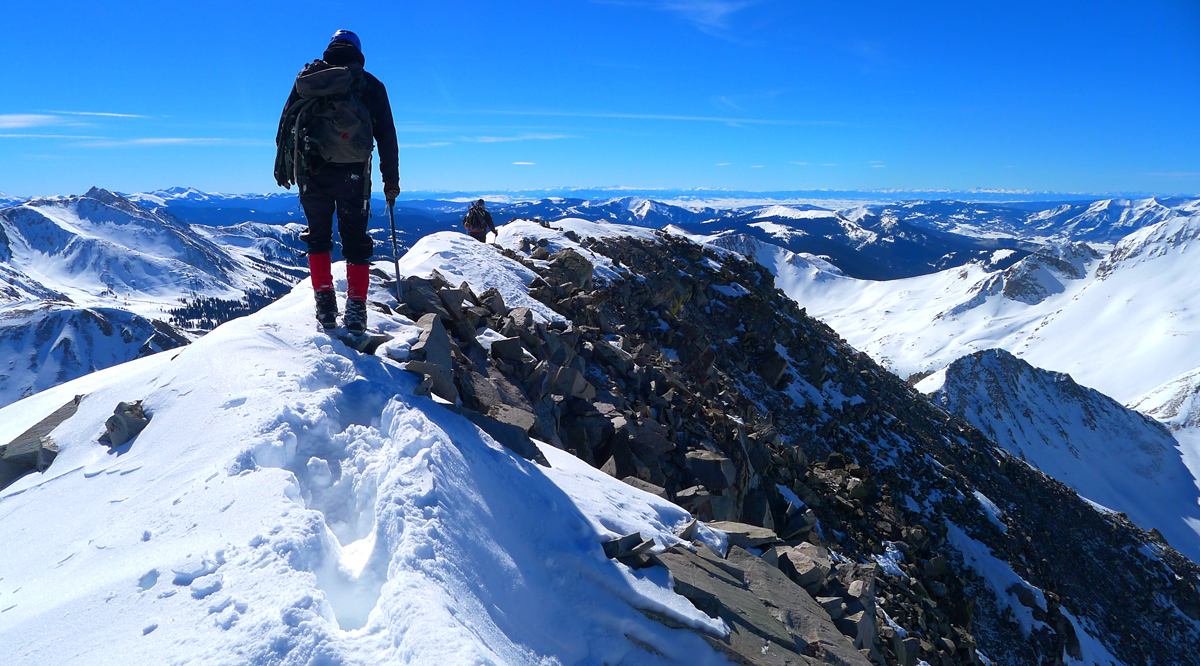 Lamberson Peak and Italian Mountain to the south.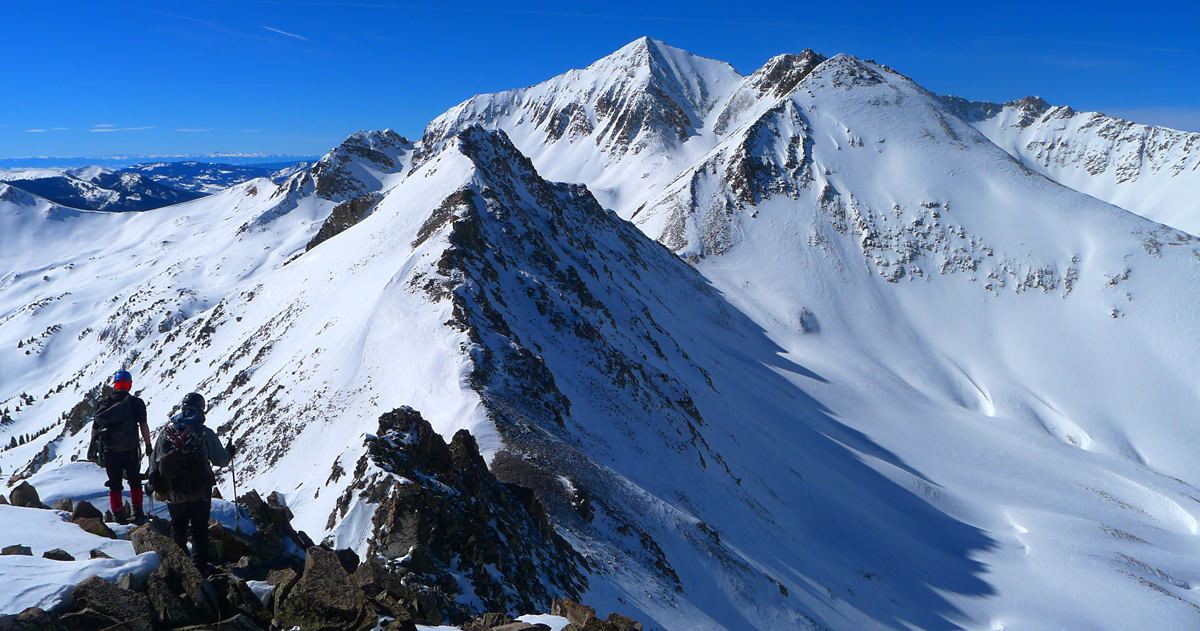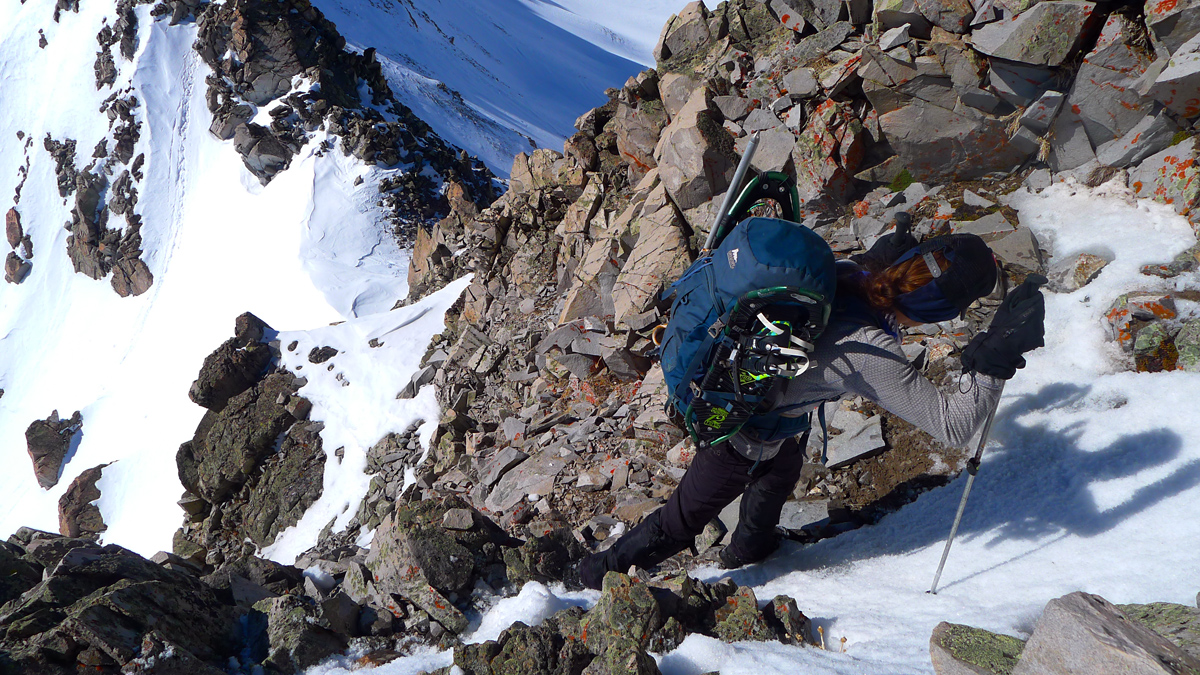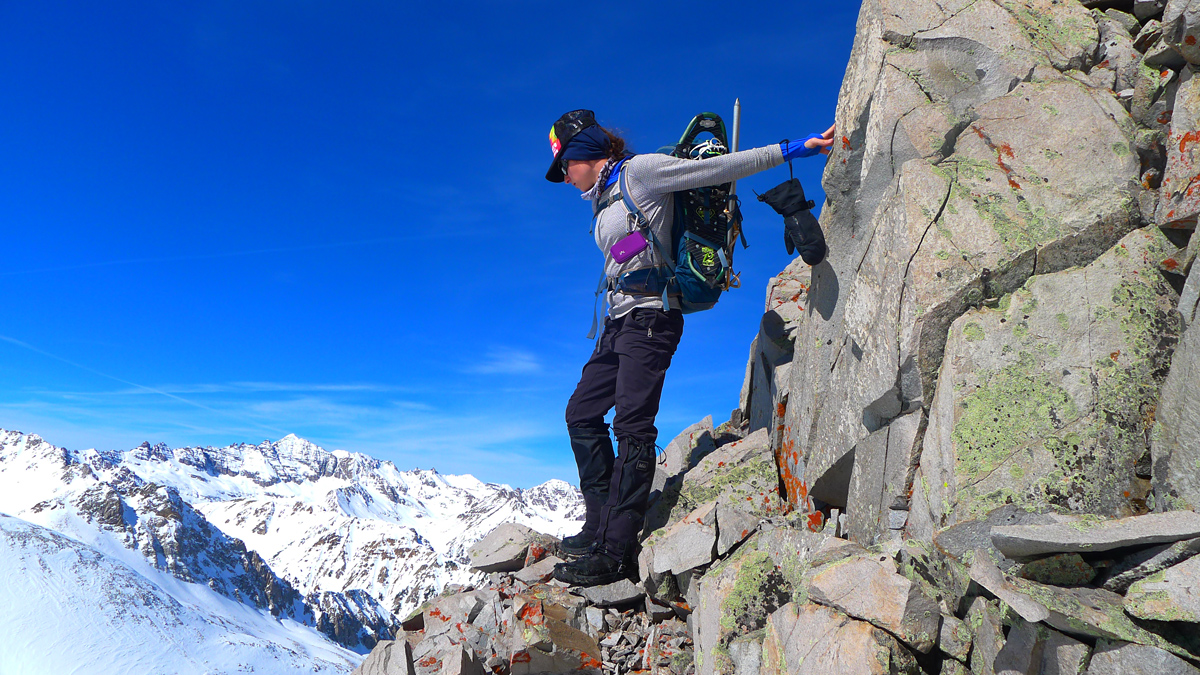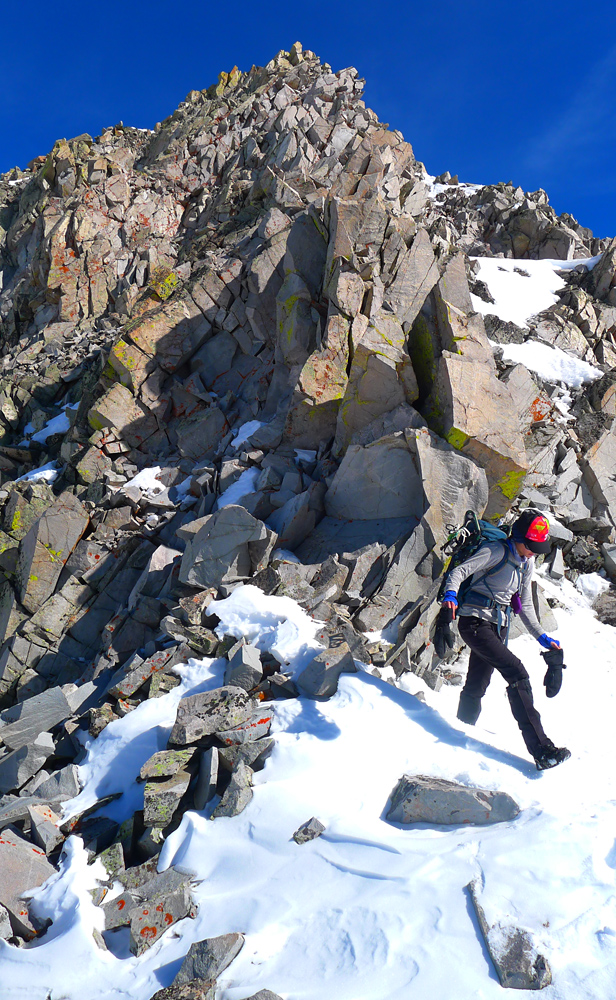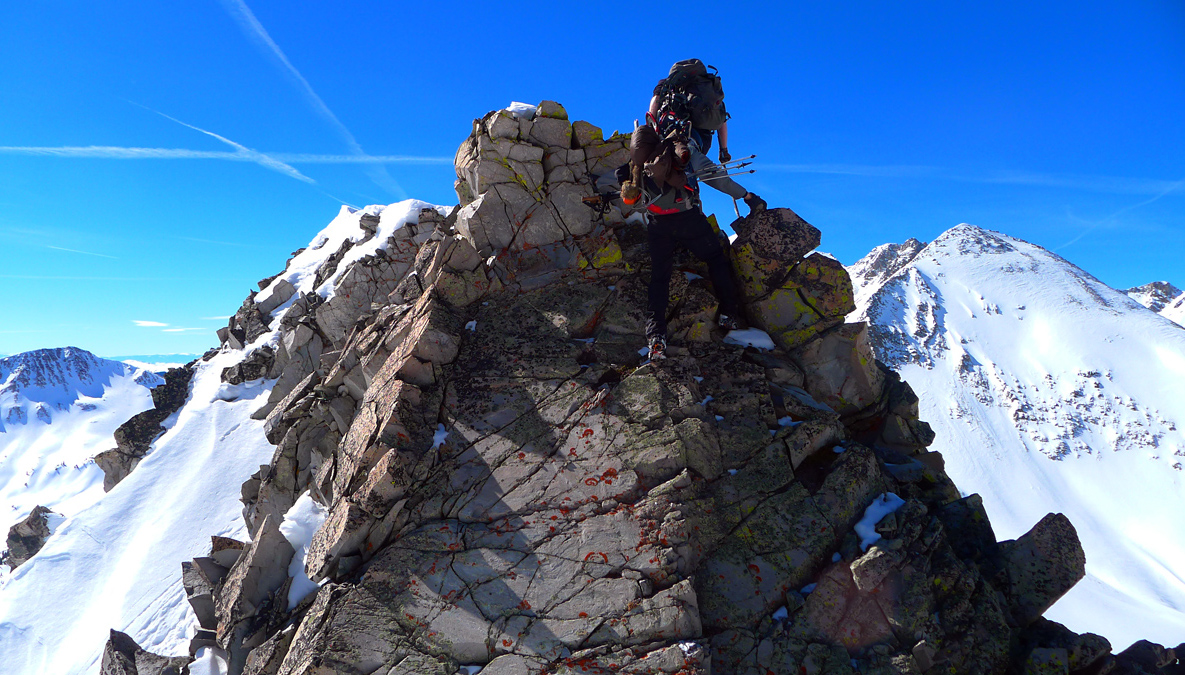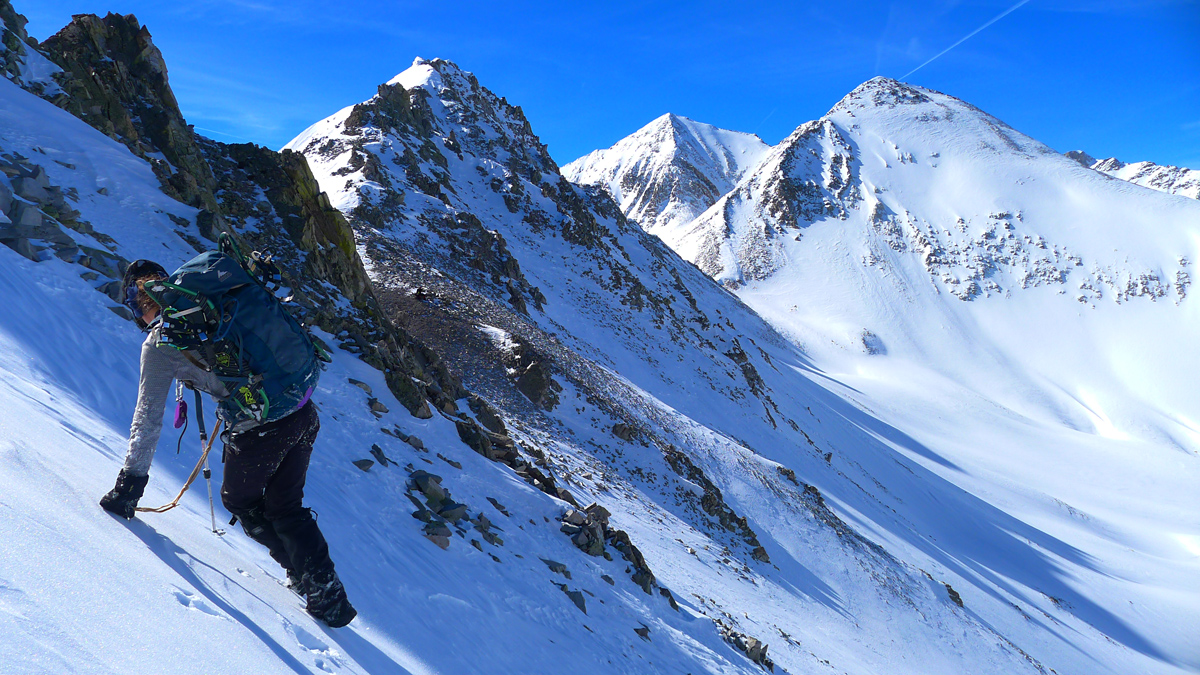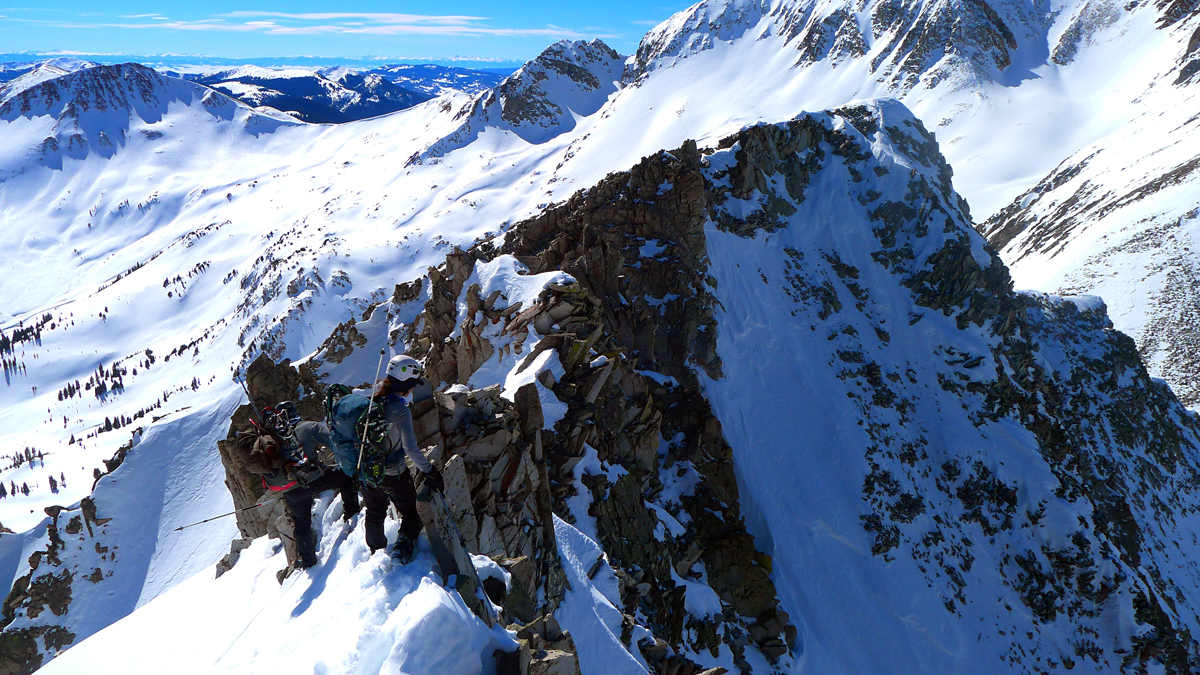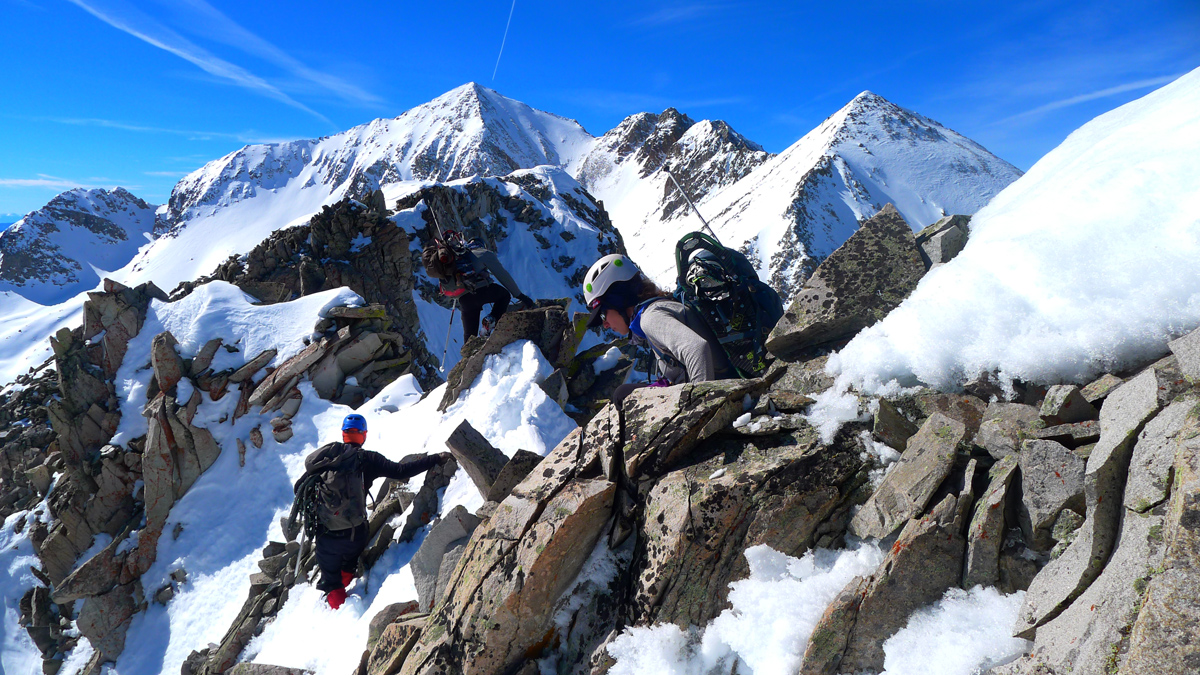 The crux of the route.
Descending to the Star-Taylor saddle.
Time to leave the ridge and traverse those south facing slopes.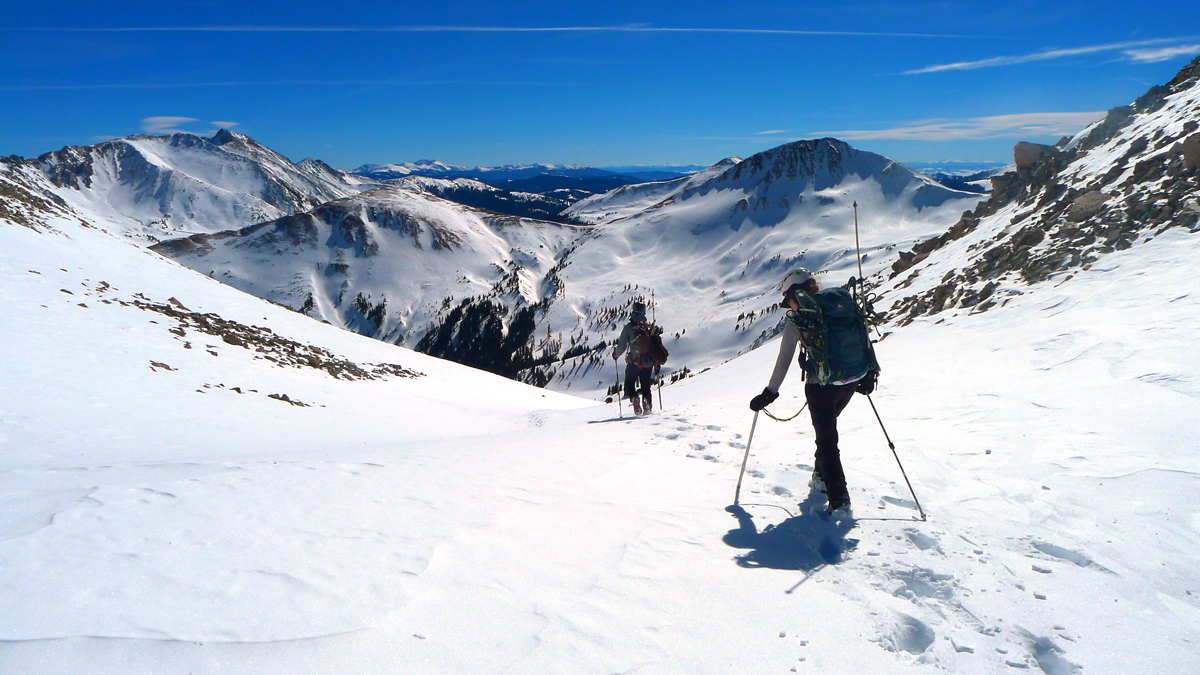 Descending south from the saddle.
The slopes are baking but not wet enough for concern at the moment.
Recent wet slide (not today).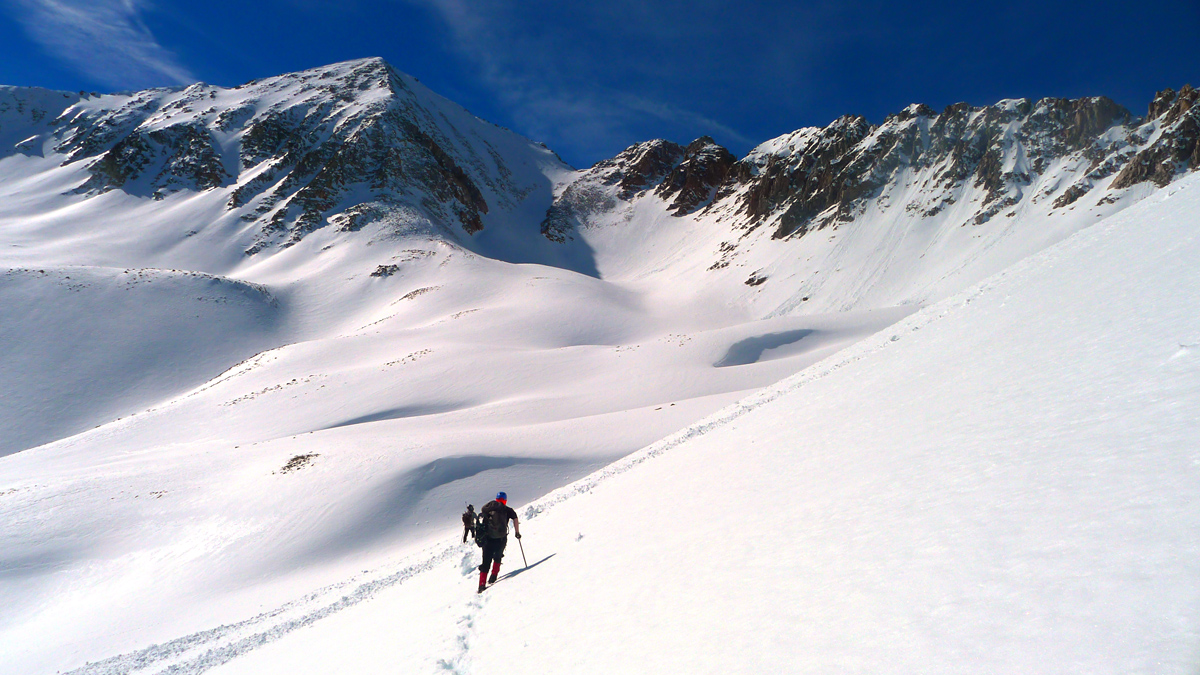 Heading for the saddle at the base of Star's north ridge.
More old wet slide activity.
Micahel leading the way up east facing slopes to the north ridge of Star.
Starting up Star's summit ridge.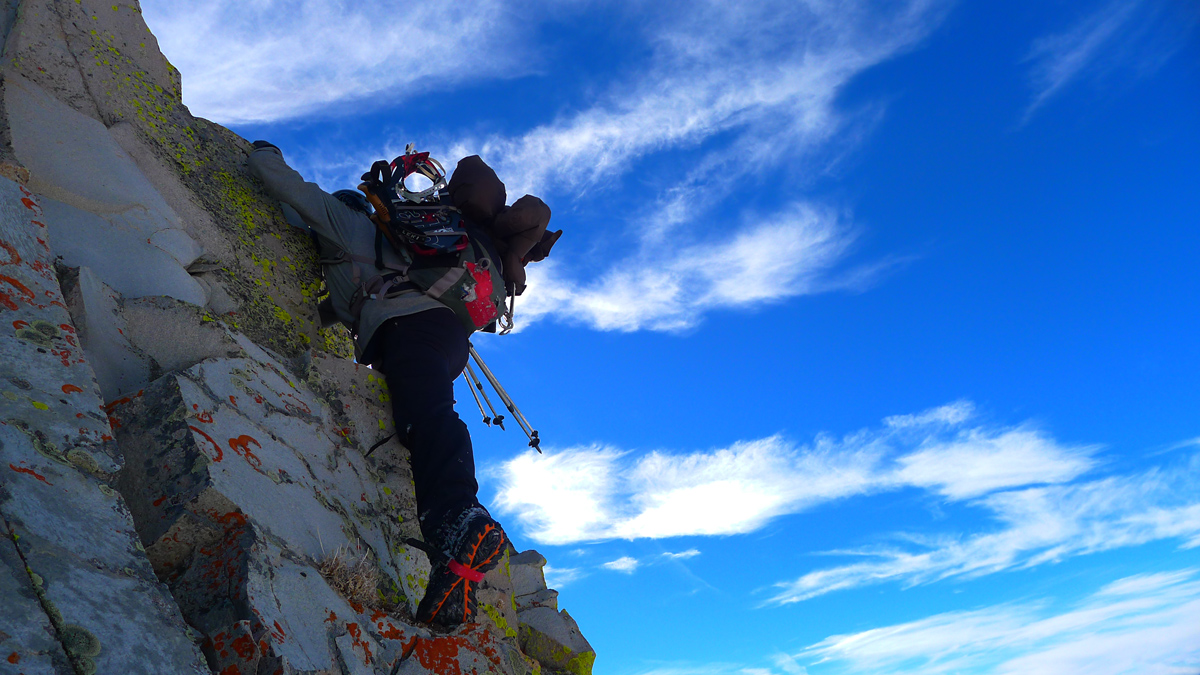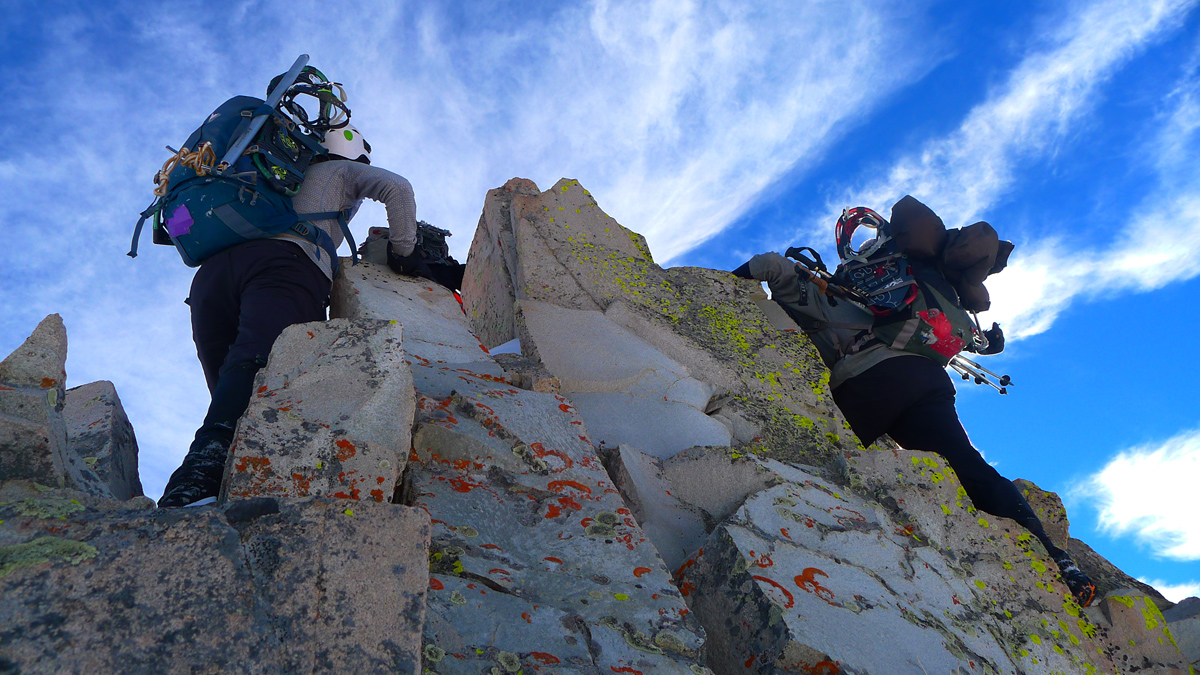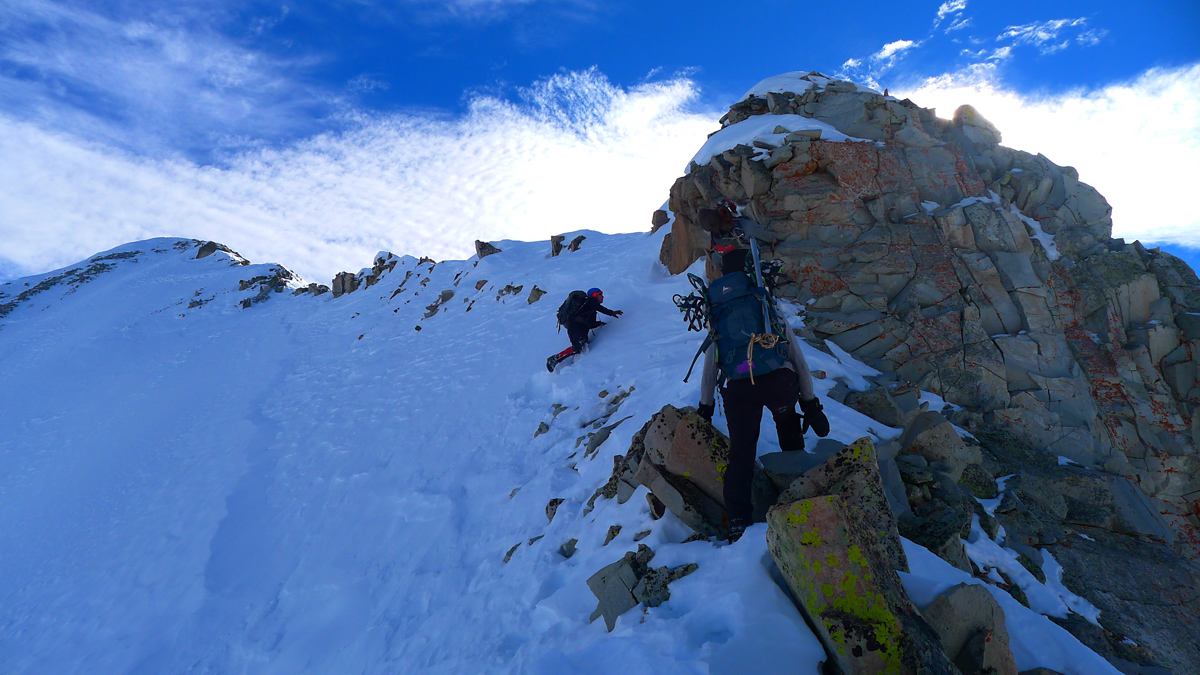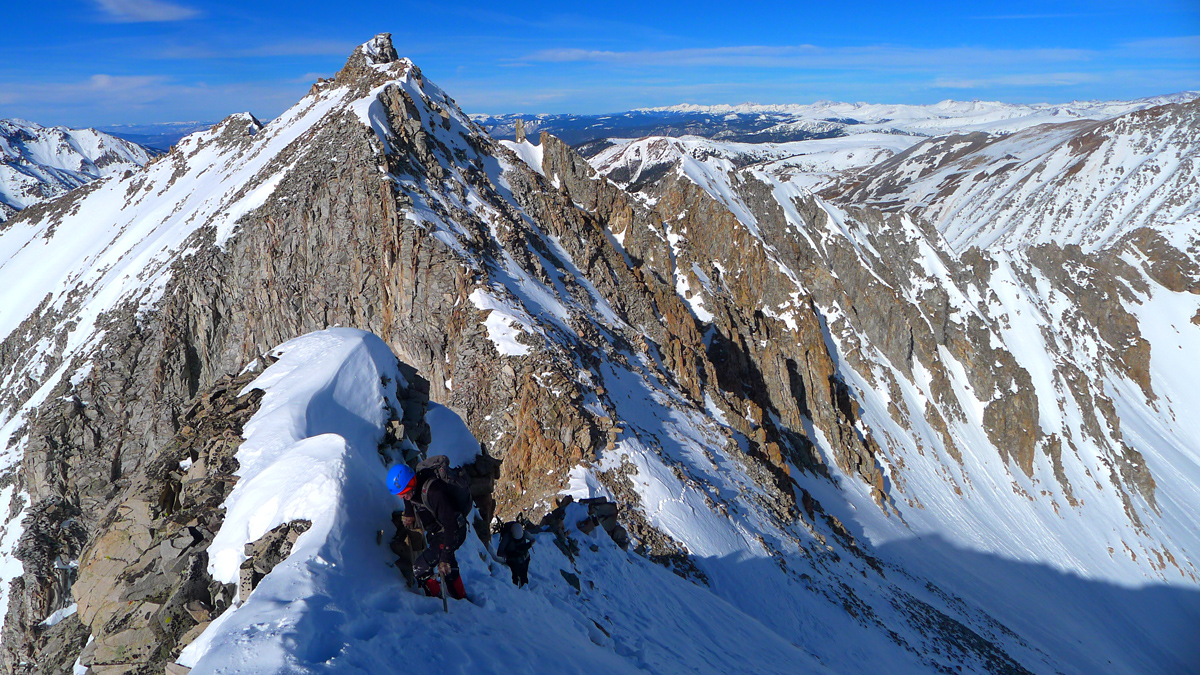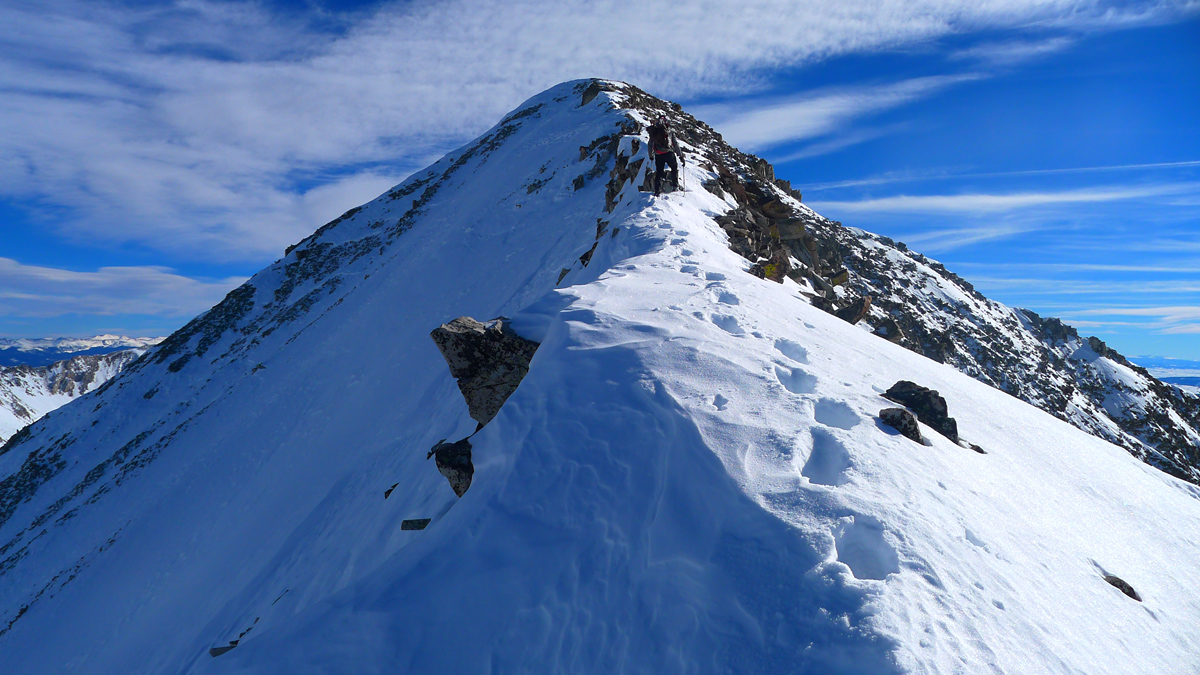 Kylie & Michael nearing the top of Star.
View west from Star Peak.
Beginning the descent.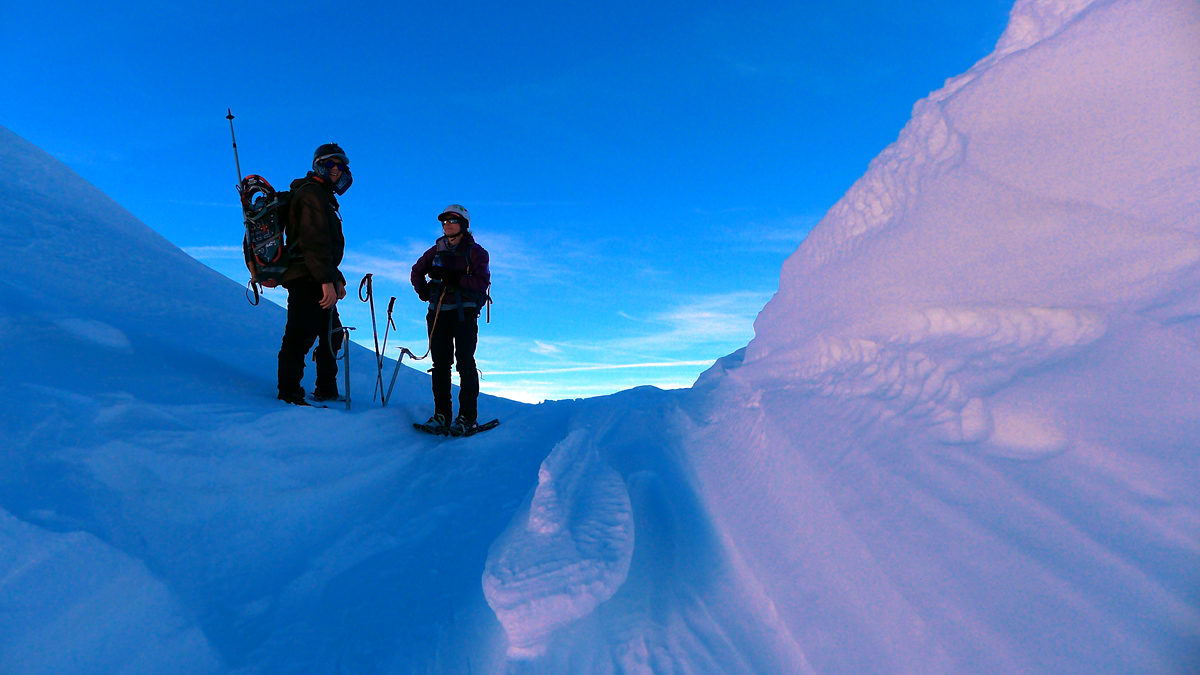 Back at the Star-Taylor saddle.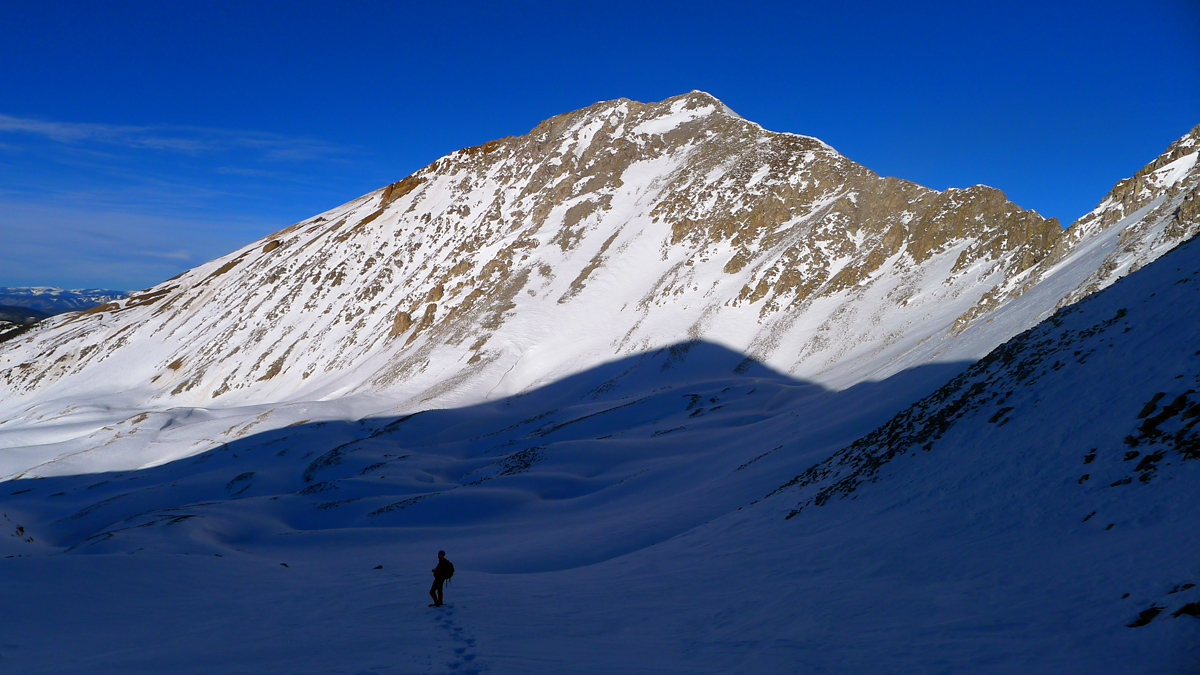 Taylor's west face as seen on the descent.