Peaks Climbed: Stewart Peak, Organ Mountain & Baldy Alto

Peak Heights: 13,983' / 13,801' / 13,698'

Route: Organ Stew

Difficulty: Class 2

Location: San Juan Mountains, Colorado

Trailhead: Stewart Creek

Mileage & Gain: 15.6 mi & 6,100 ft

Date Climbed: January 5, 2018


This group of thirteeners deep in the heart of the remote La Garita Wilderness is very rarely climbable in a single day during calendar winter. In fact, Stewart Peak alone is usually a multi-day affair. Organ Mountain lies even further from the usual winter access points and I have never heard of a winter ascent. It was only because I was able to drive the 25 miles of dirt road to the Stewart Creek Trailhead (unheard of in January) that this trio was possible.
I hiked up Stewart Creek, climbed Stewart and Baldy Alto, descended back to 12,000 feet in Stewart Creek, climbed the dry northwest slopes of Organ, and finally descended Organ's east ridge route down into Cañon Hondo. Gerry Roach calls this Organ Stew. I didn't need snowshoes, though the snow remaining in the trees slowed me down a bit and sapped some of my energy. The round trip took about 11 hours.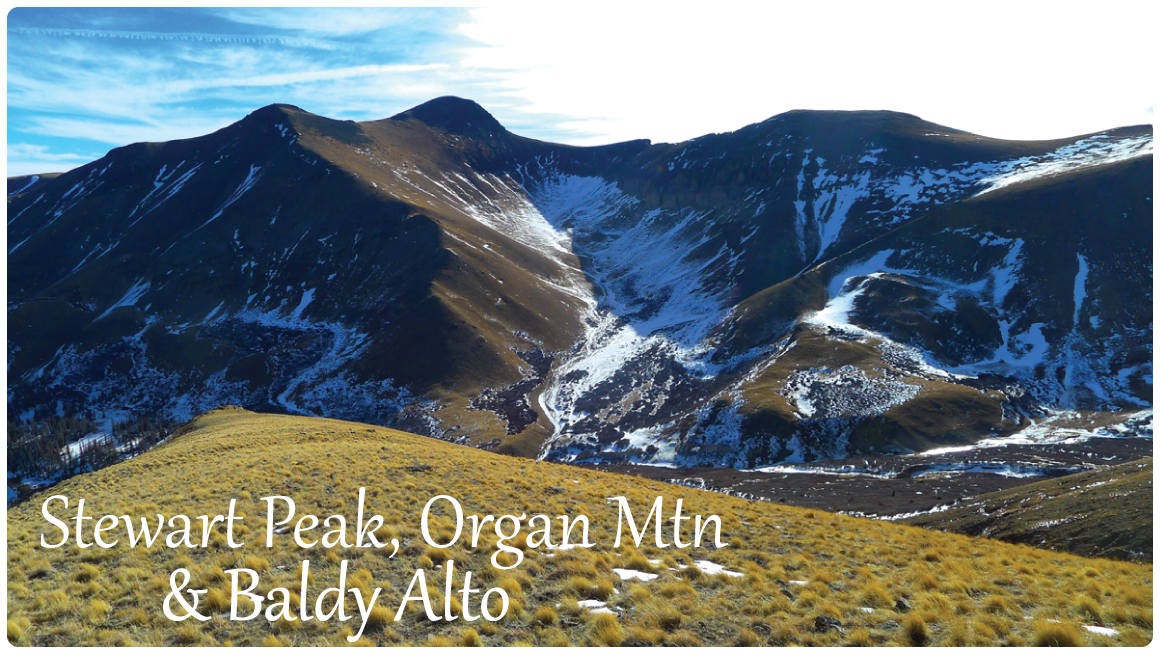 ---