Peak Climbed: Setting Hen Butte aka "The Anvil"

Peak Height: 5,055'

Route: Pounding Herradura

Difficulty: 5.7 C1 or 5.10

Location: Valley of the Gods, Utah

Trailhead: VOG Loop Road

Mileage & Gain: 0.5 mi & 300 ft RT

Date Climbed: April 21, 2019


Setting Hen Butte, or "The Anvil" as it's known to climbers, is the first formation one encounters along the Valley of the Gods loop road. A single chossy pitch up a dihedral on the northeast face is the most reasonable way to the top. The line now goes free at 5.10, but that didn't stop us from climbing it at about 5.7 C1.
I'd already been up this one, but the summit views are fantastic and worth a second look. It is a short outing and perfect for the morning before the long drive home.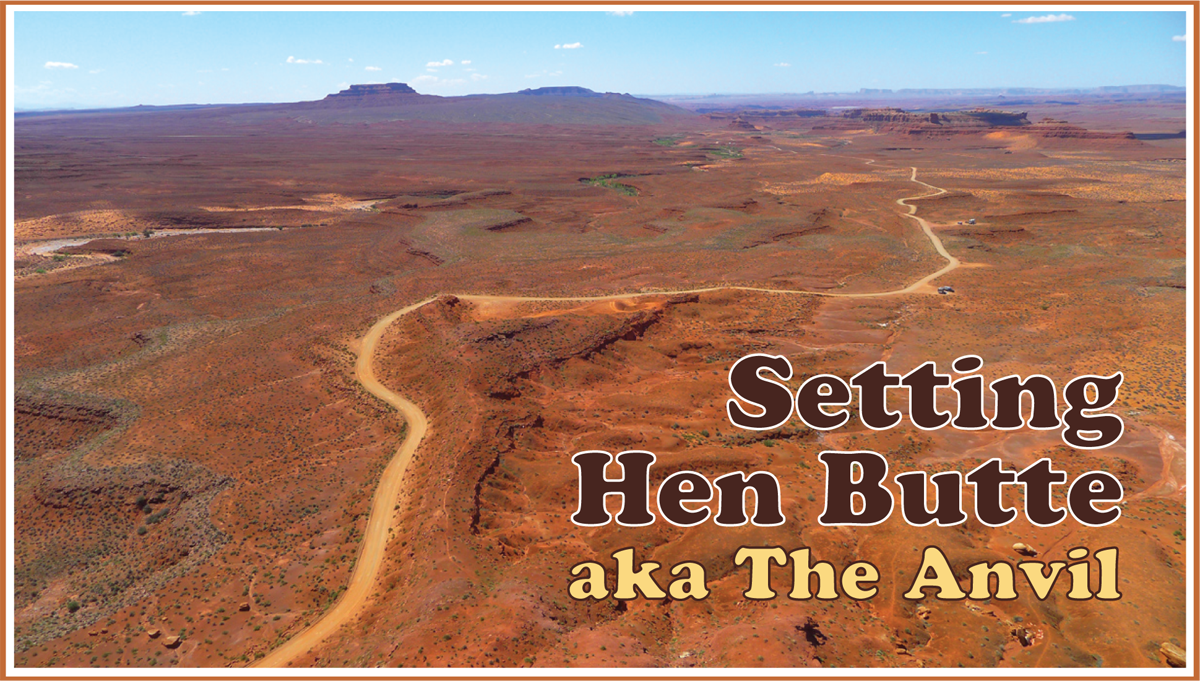 ---