Saddle Benchmark
(aka Train Robbers Mesa)
April 18, 2014
---
The mesa that is home to Saddle Benchmark, also known as Train Robbers Mesa, is just 1 1/4 mile north of I-70. However, highway exits are not conveniently located and reaching the trailhead requires driving about ten miles of slow dirt roads. The route starts near the southwest corner of the mesa. Climb the only gully around (2nd class) and then scramble and routefind your way to the top (3rd or 4th class). The views are exquisite!
---
Sunrise in the northern San Rafael Swell.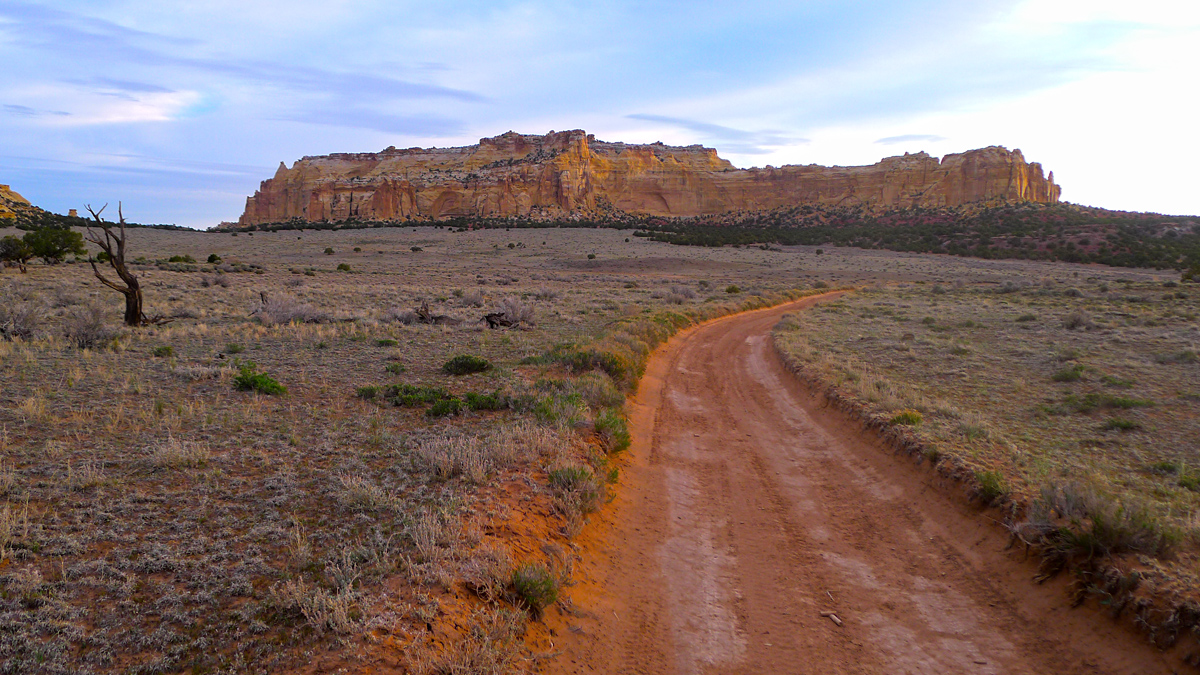 Train Robbers Mesa as seen from the access road.
Locomotive Point. The flat mesa is the highpoint of the formation.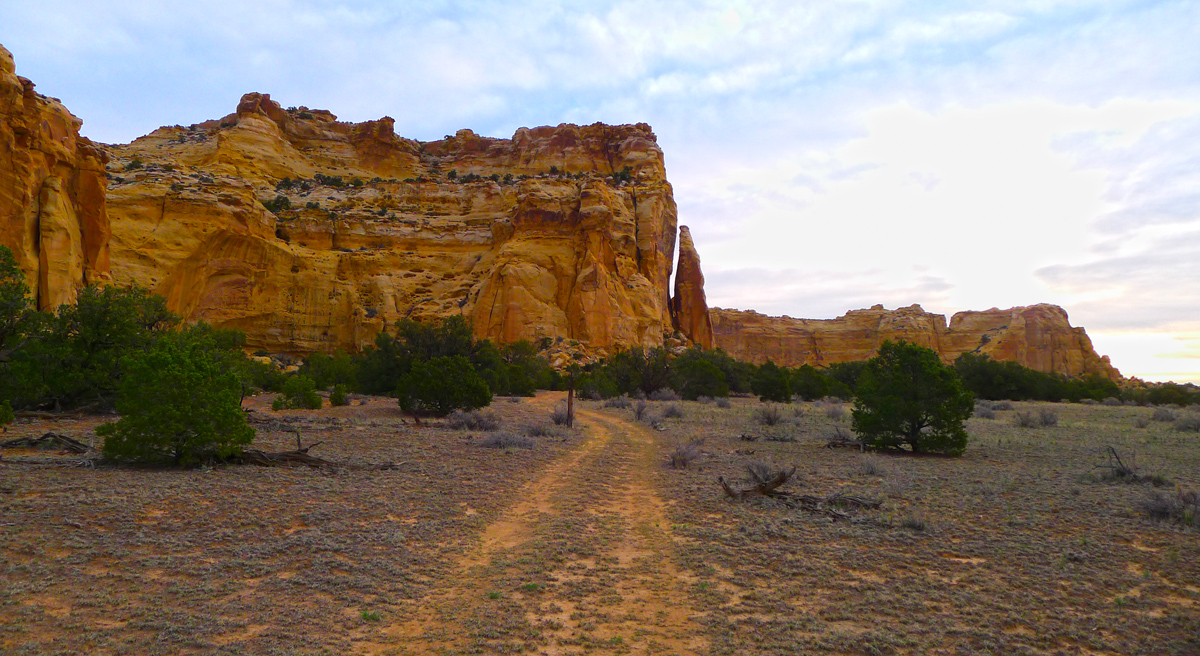 The only weakness in the cliffs along the south face of the mesa is this gully on the far west side near the end of an old dirt road.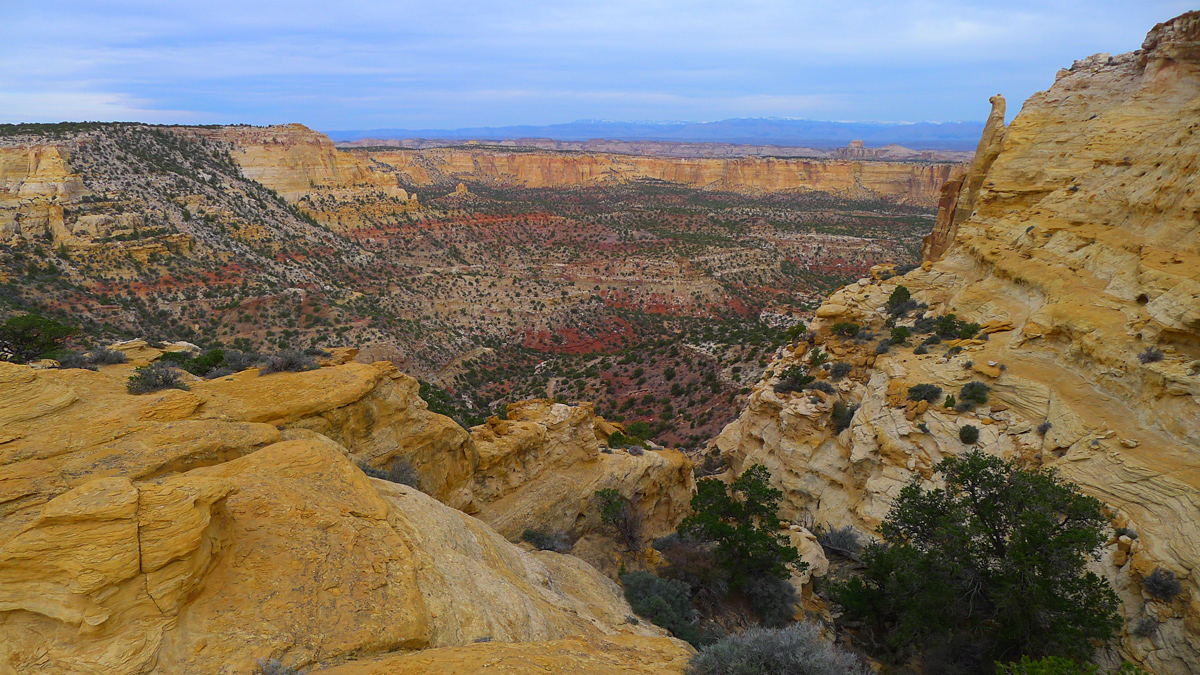 View south toward Block Top.
The view west from just below the top of the mesa.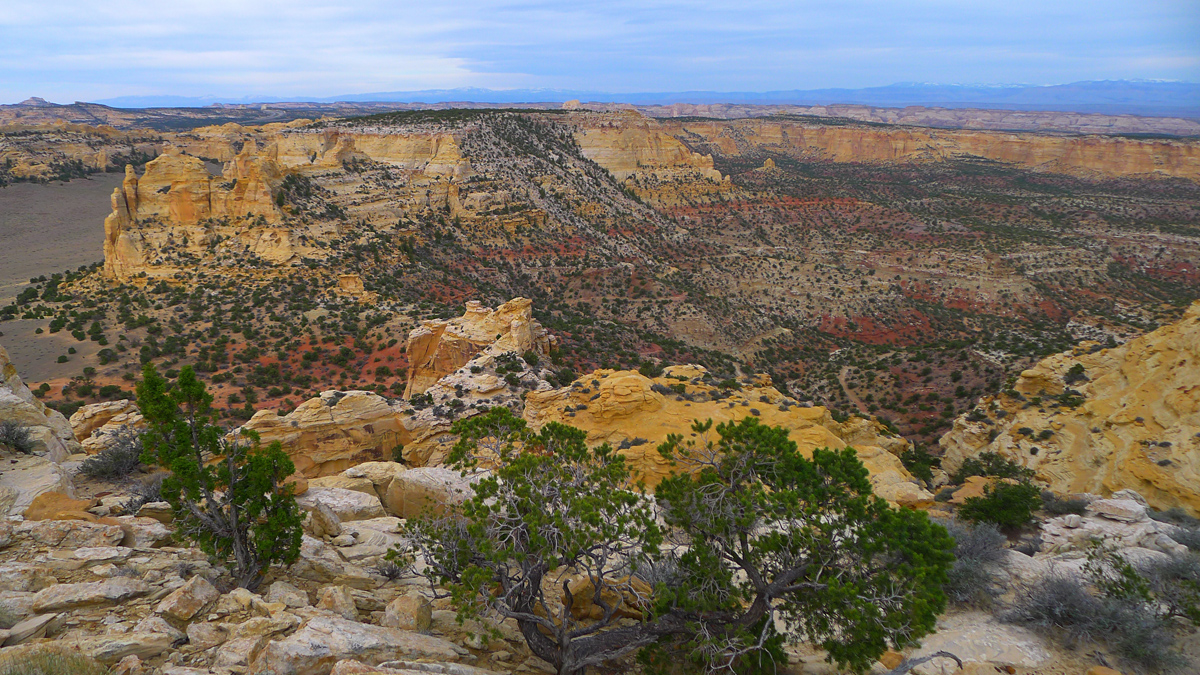 Locomotive Point and beyond.
The view southwest toward San Rafael Knob.
Cool pair of towers directly to the north. I need to find out what these are.
Interesting rock formations on the mesa.
---