Peak Climbed: Turkey Knob

Peak Height: 5,499'

Route: West Slopes

Difficulty: Class 3+

Location: North Wash, Utah

Trailhead: dirt road 3/4 mile east

Mileage & Gain: 2 mi & 400 ft RT

Date Climbed: October 25, 2019


Turkey Knob is an interesting and peculiar little peak in the heart of the slot canyon mecca known as North Wash between Hanksville and Lake Powell. The summit is made up of beautifully banded but crumbly rock more reminiscent of compacted dirt.
I'd been to the top of this thing nearly ten years ago but thought it would make a nifty little bonus sunset destination after a casual day of canyoneering in the area with a fun crew. The lightning did not disappoint. This time we forced a somewhat sketchy route up the west side. The easiest way is on the east side.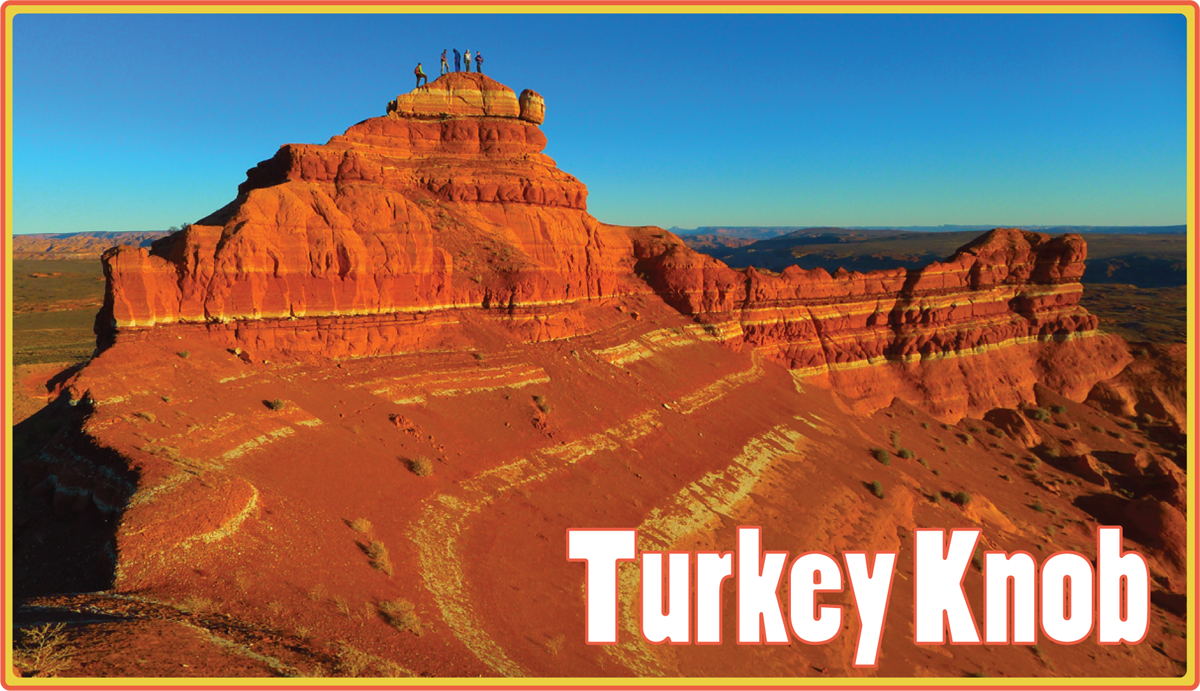 ---