After dragging our feet for quite some time, the infamous Twin Brothers became our #1 objective for this year's annual Zion Thanksgiving trip. Thanks to my super solid teammates Ryan, Dom & AA for being so awesome and making this potential nail biter truly enjoyable. I dare say I may even be back someday.
The white mesa top of Twin Brothers can be seen on the approach to Spry Canyon.
We fix a line at the first rap in icy Spry Canyon and leave a note indicating our plans to re-ascend it later this afternoon.
The ice is avoidable once on rappel.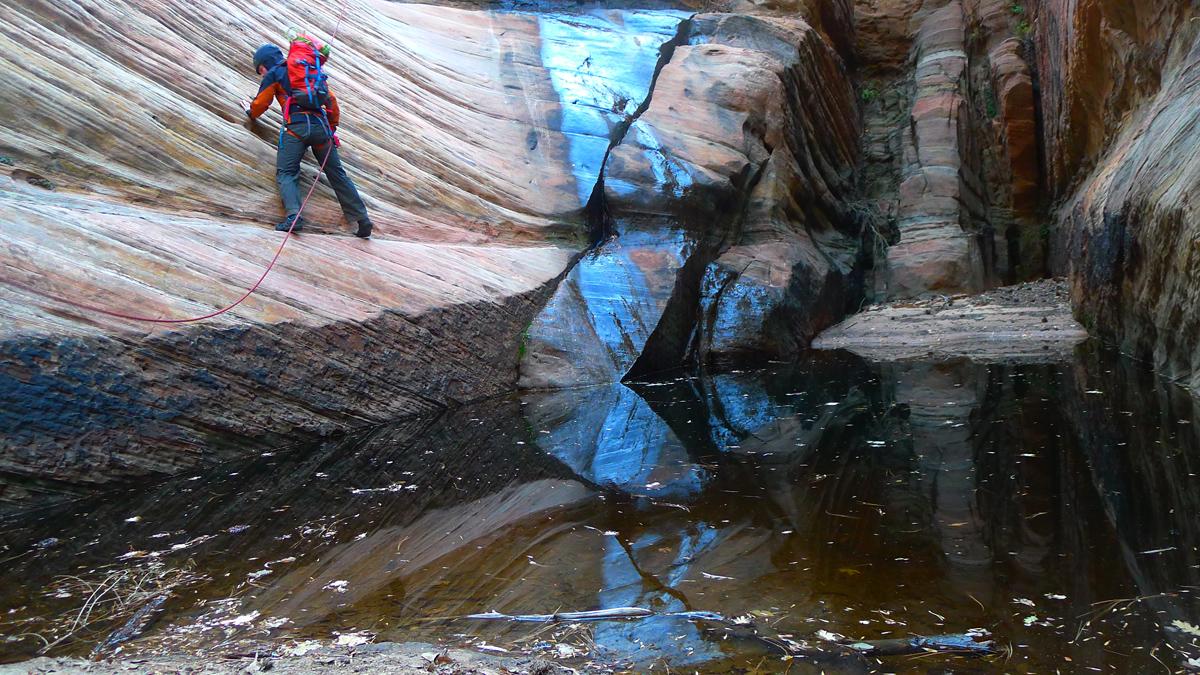 A delicate ledge traverse at the bottom of the rappel allows us to stay dry.
Mount Spry as seen after climbing out of Spry Canyon.
The route starts on easy third class red slabs.
The slabs steepen near the transition from red to white.
Spicy Bridge Mountain.
The West Temple (left), The Streaked Wall capped by The Bee Hive (center) and The Sentinel (right) form an amazing backdrop.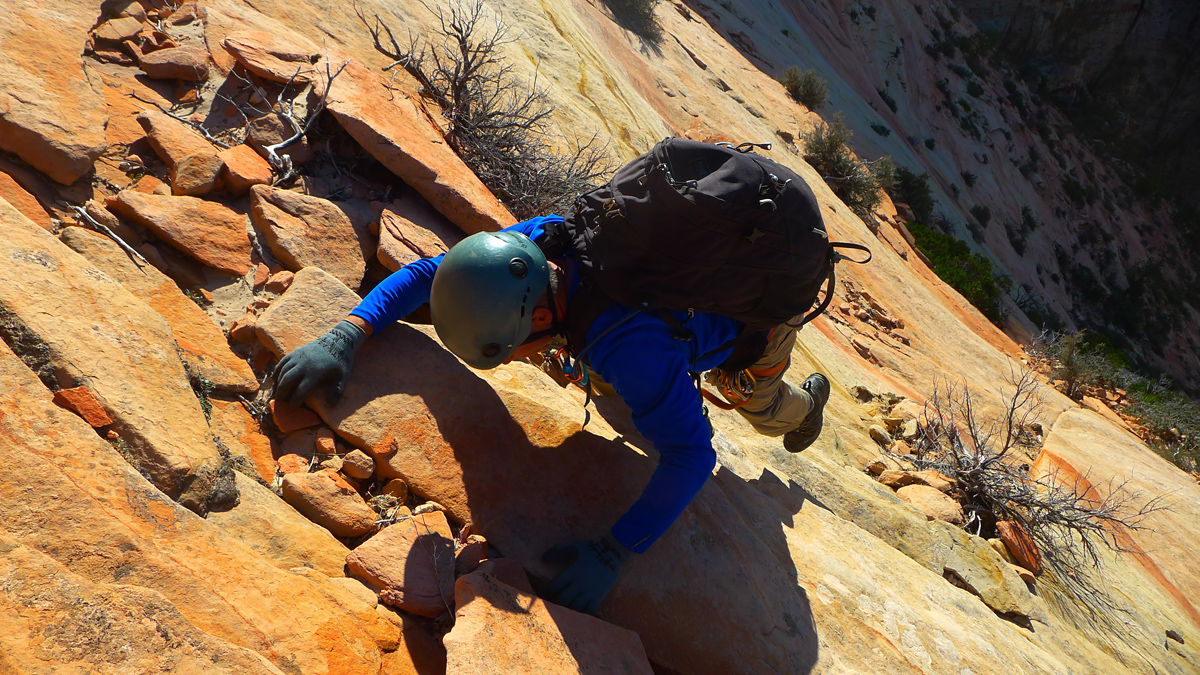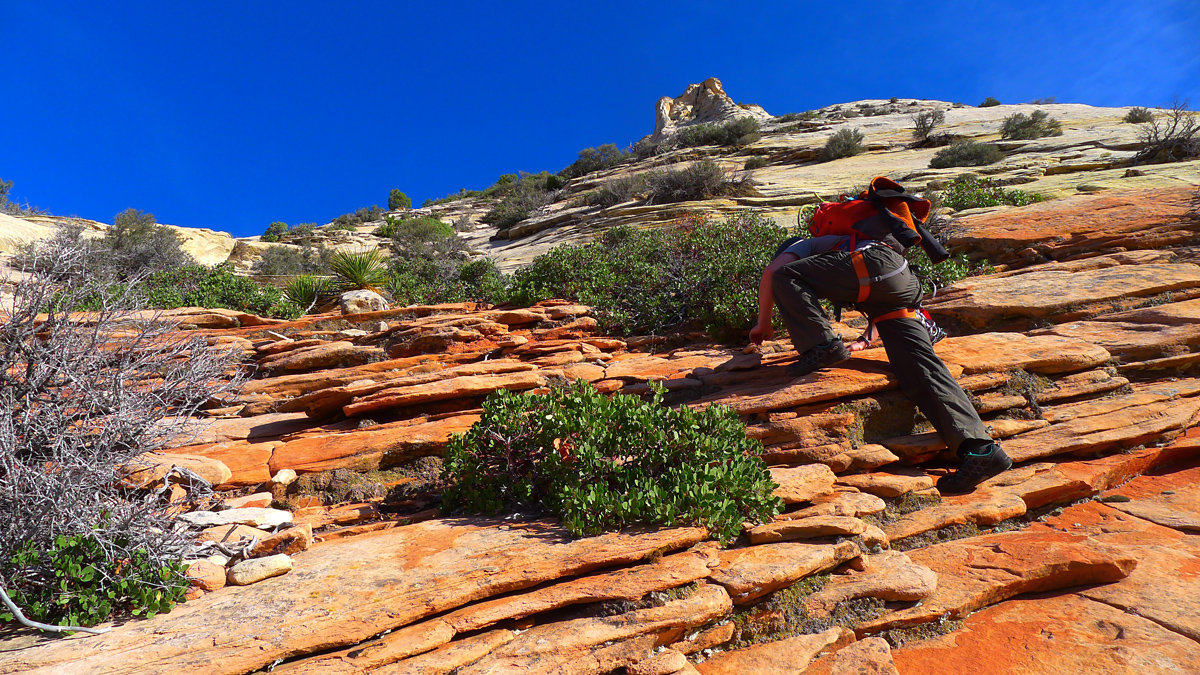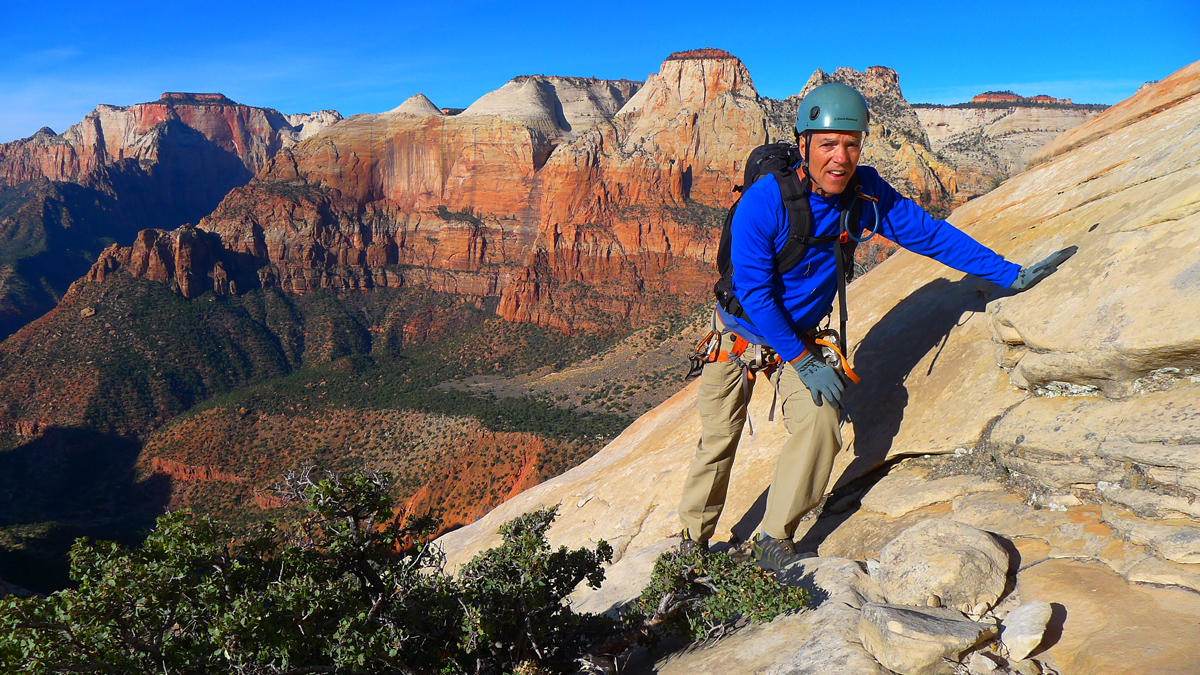 High above Mount Spry. Maybe I can touch the sky.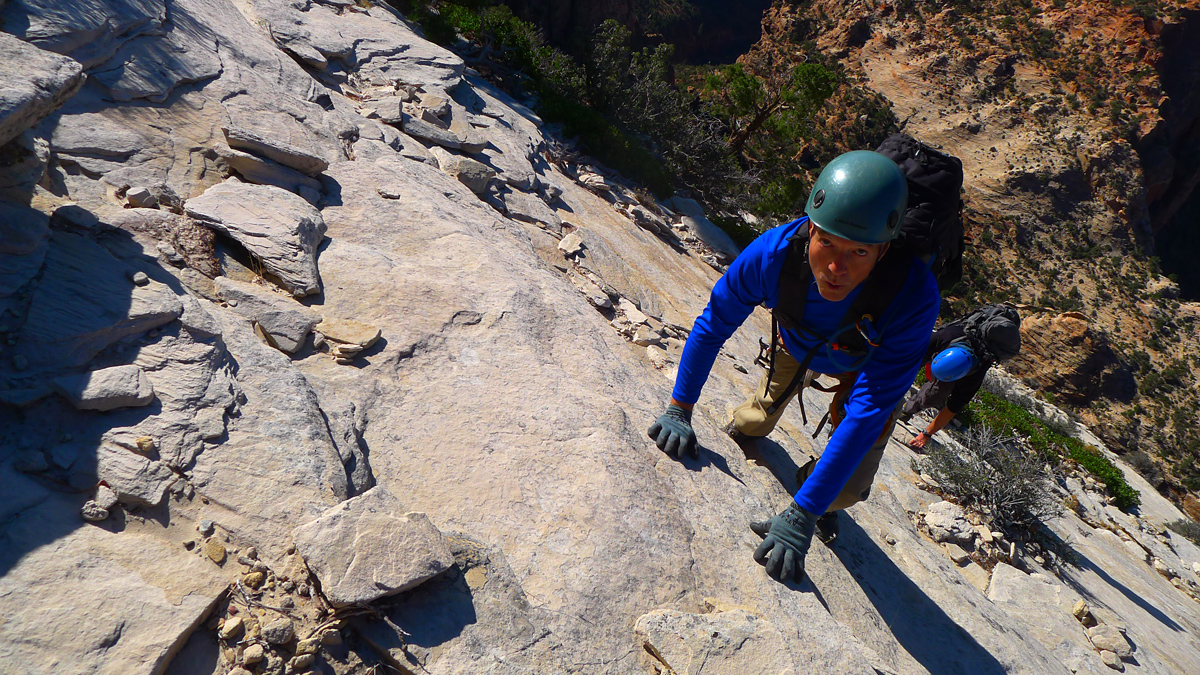 Just breathe.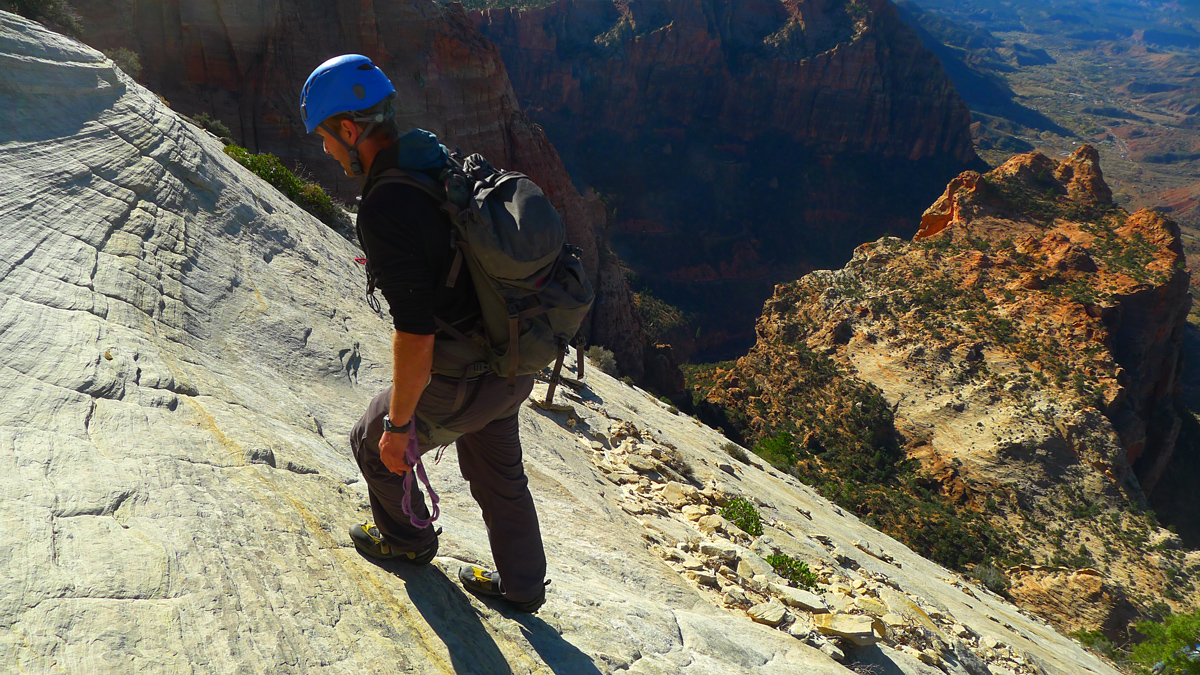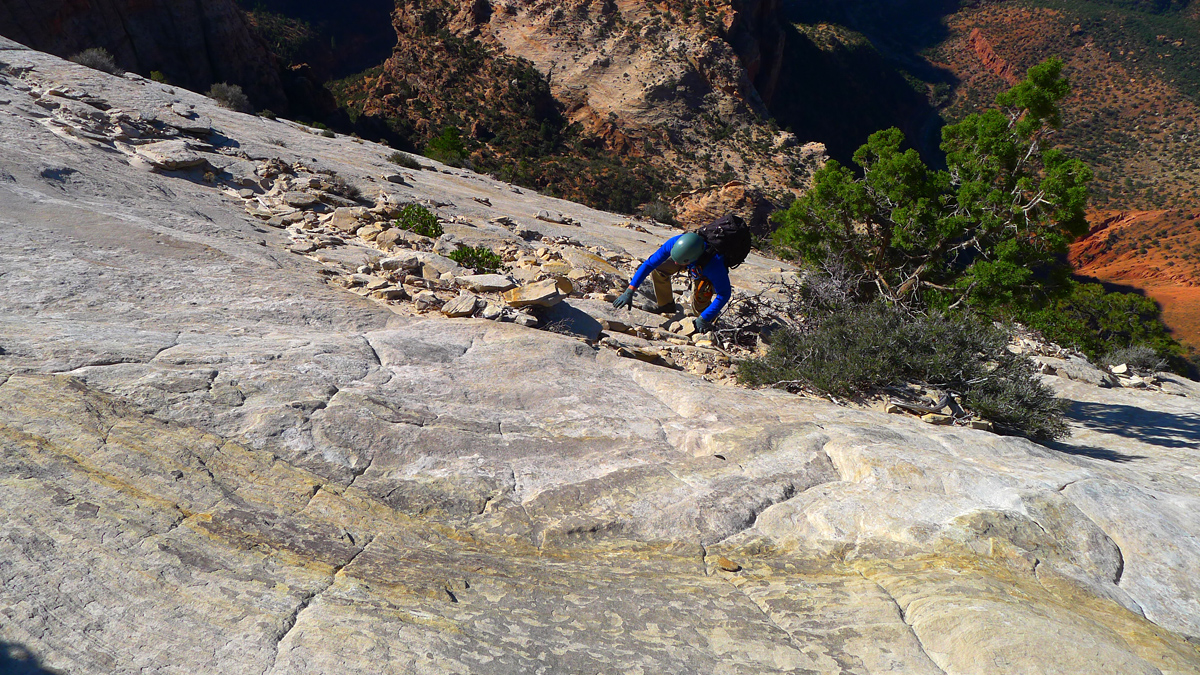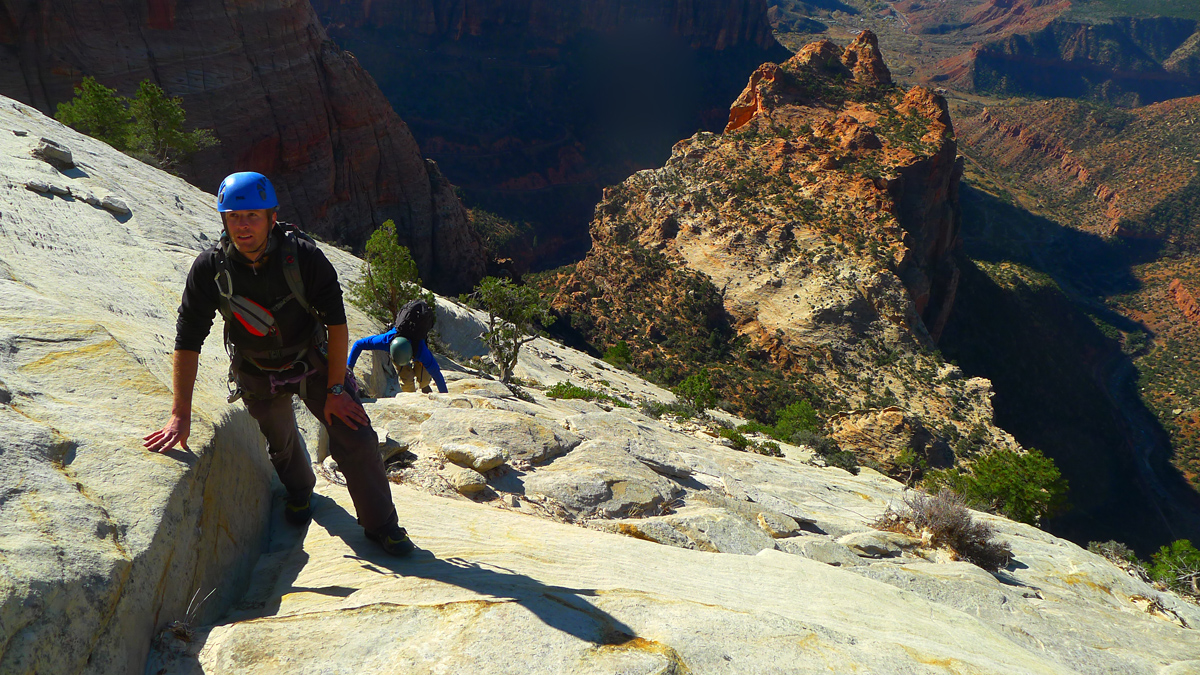 Nearing the top of the southwest slabs.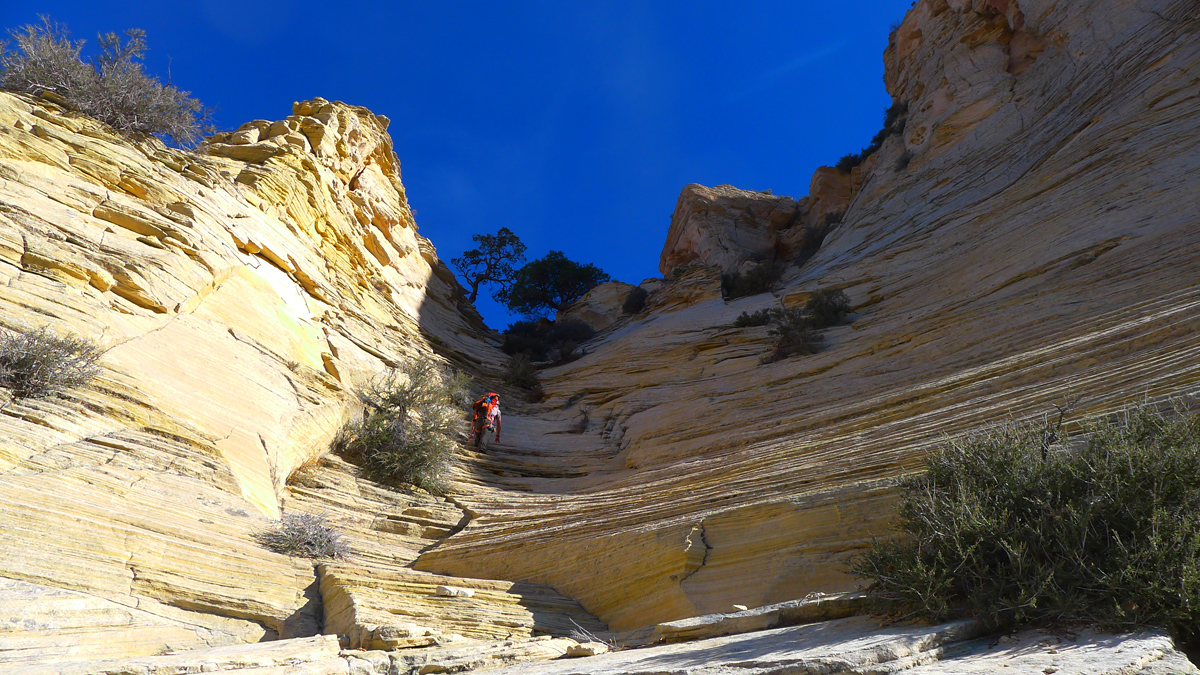 We follow a well established game trail on the north side.
Welcome to the heavenly summit plateau.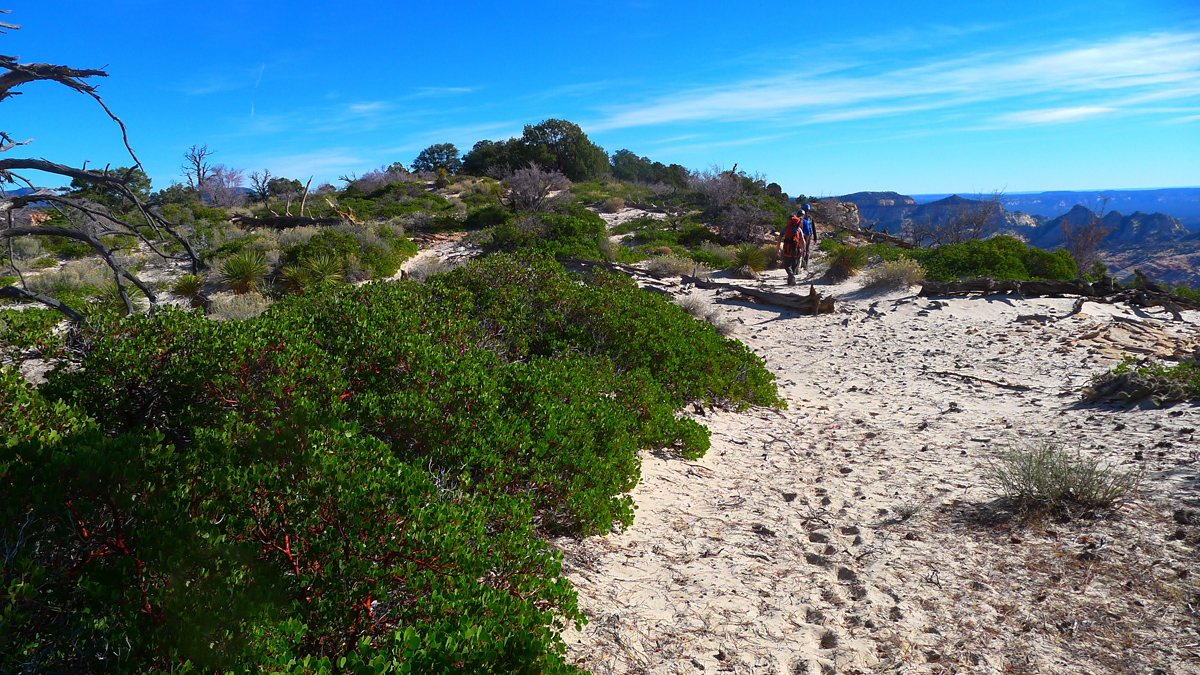 Beautifully carpeted in white sand.
A seldom seen view of The East Temple.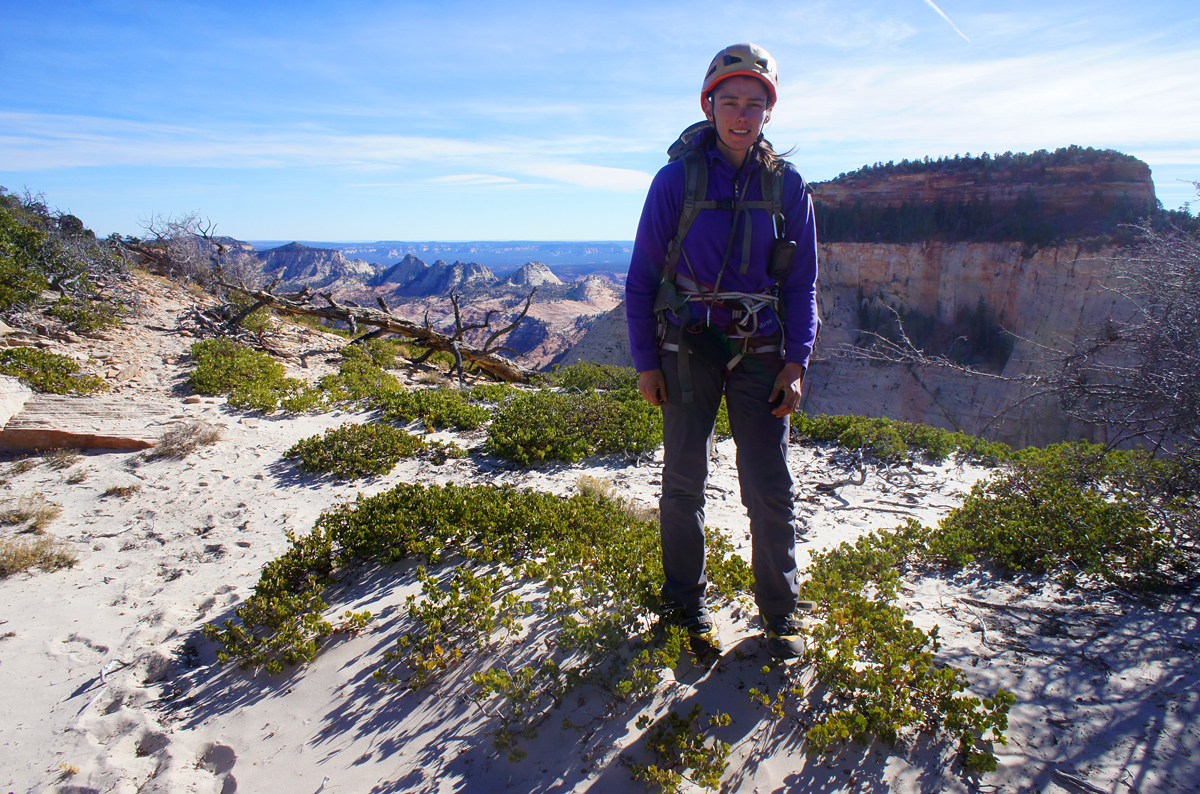 The summit area.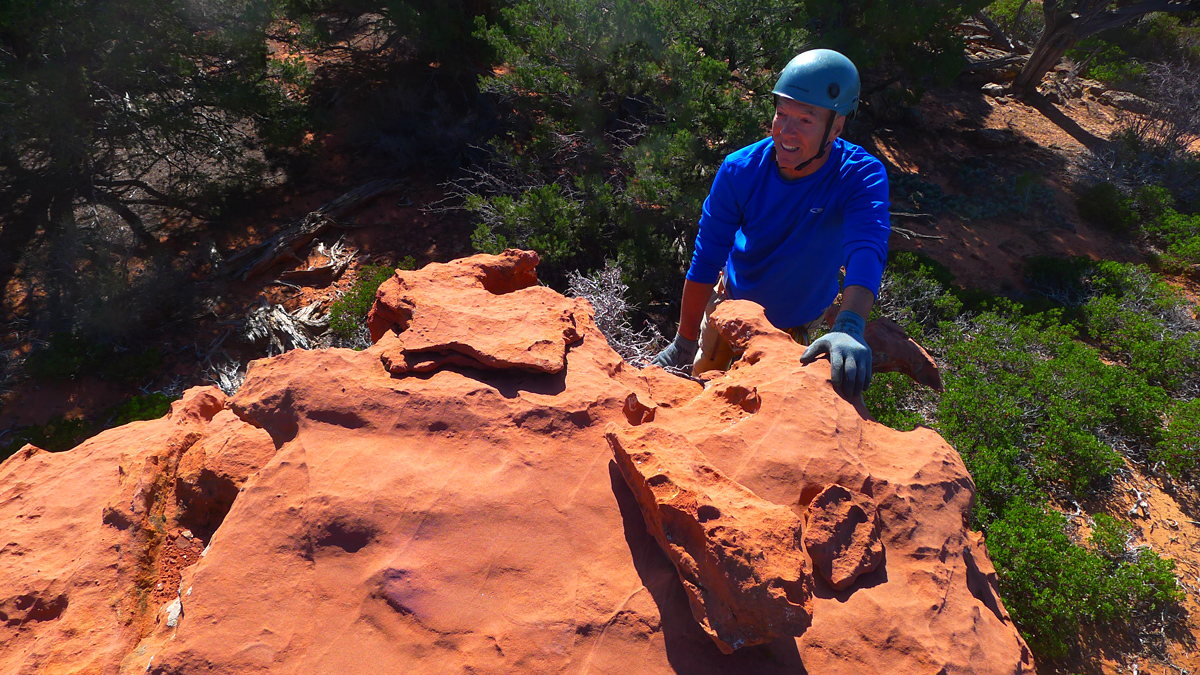 AA making the final moves to the summit.
All smiles up top.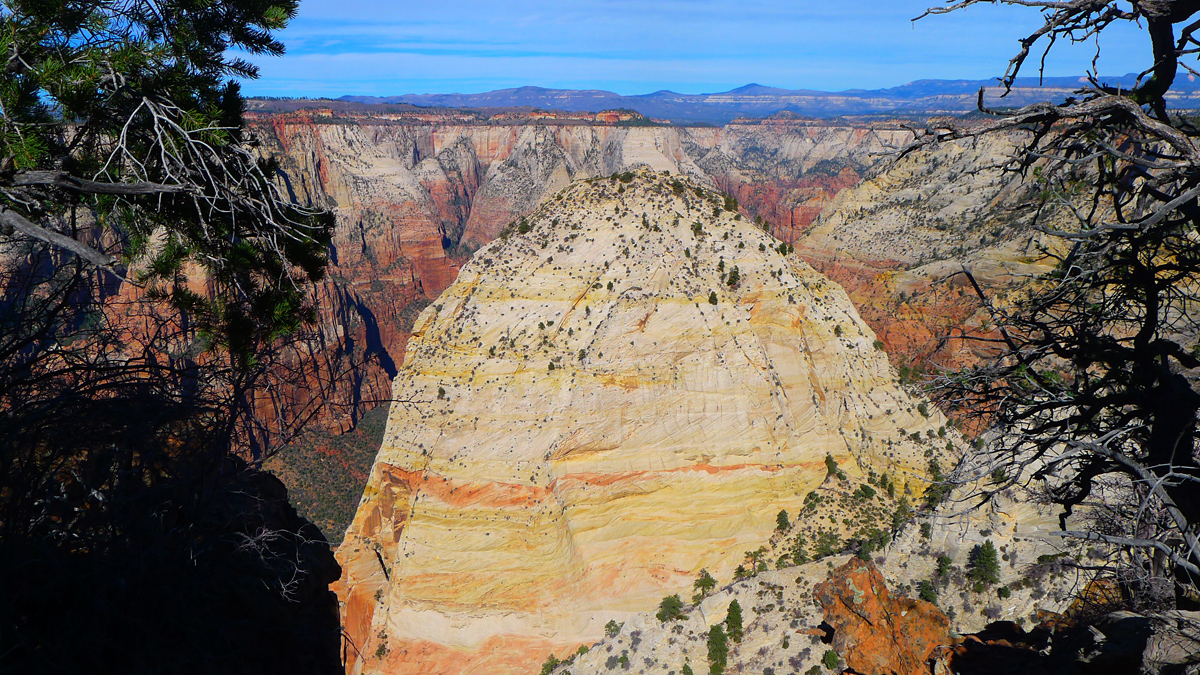 Unique view of Mountain of the Sun.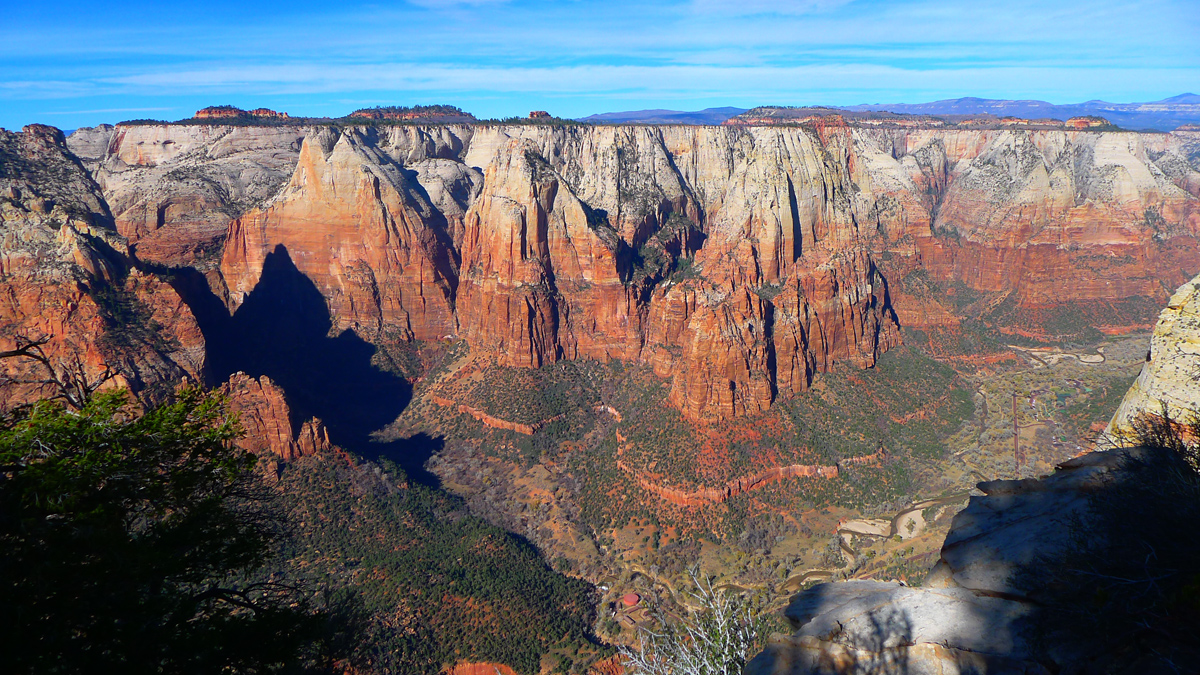 Looking across Zion Canyon to Court of the Patriarchs.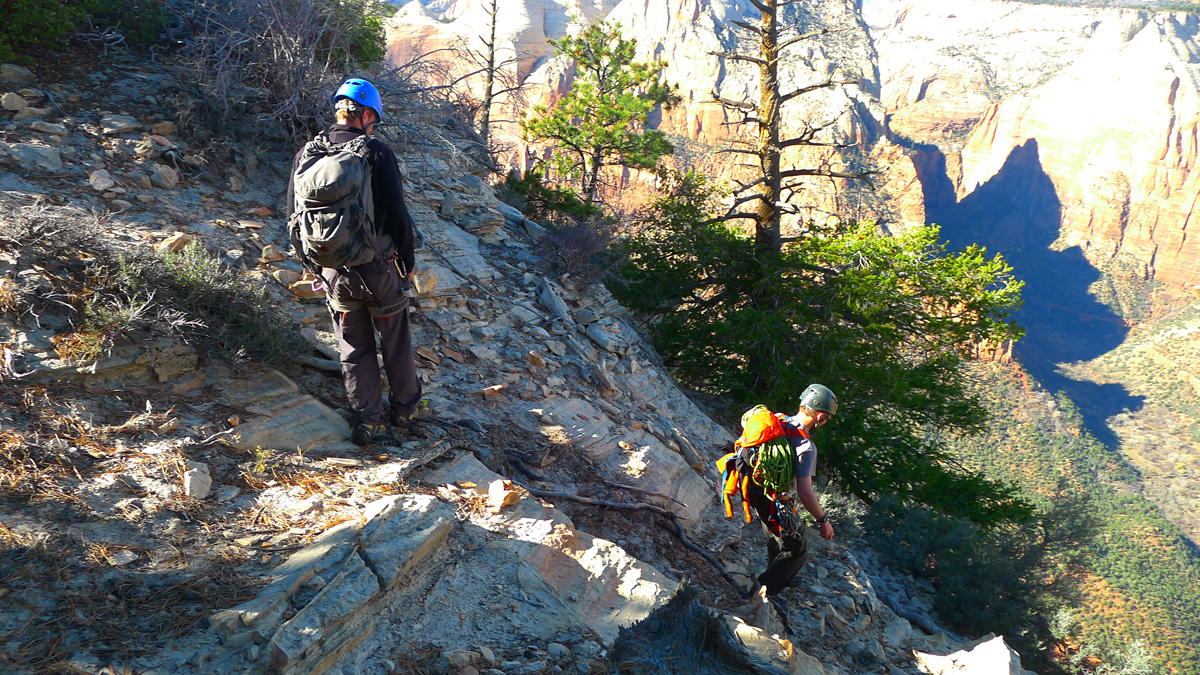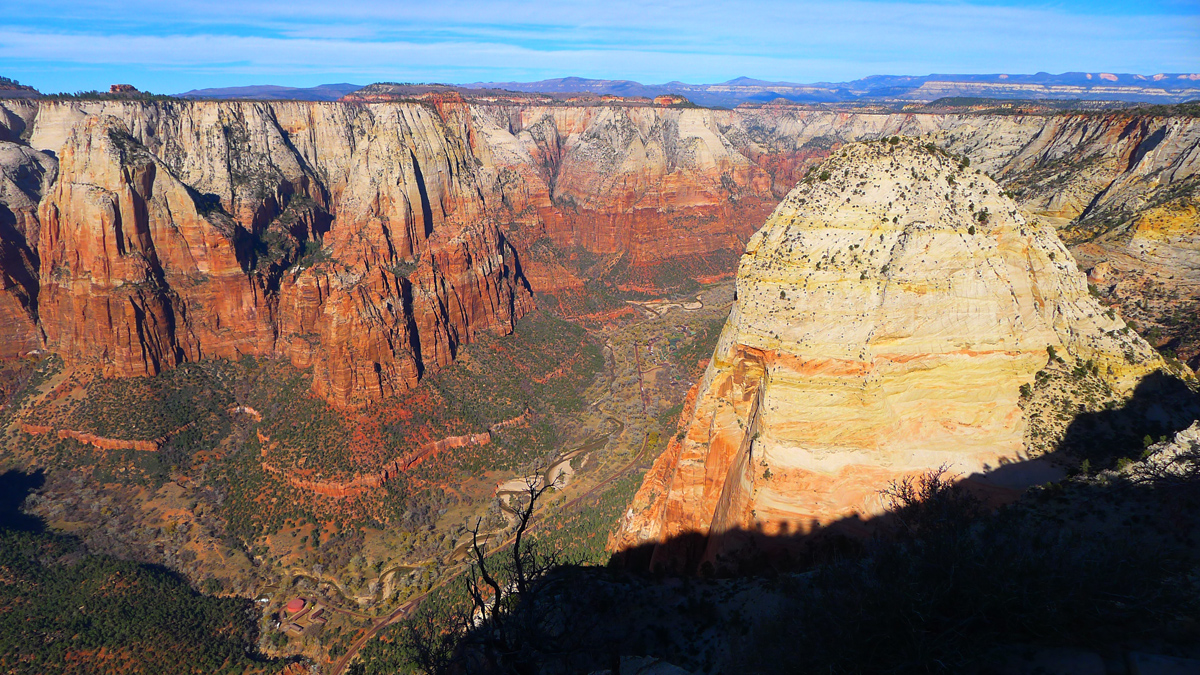 Court of the Patriarchs & Mountain of the Sun.
A bushy and somewhat exposed section of scrambling ends up being easier to reverse.
View from below of AA on the same section.
Yawn... will you two hurry up already?
At least its exposed AND loose.
We use an established rap anchor to descend the steepest 100 feet at the top of the southwest face.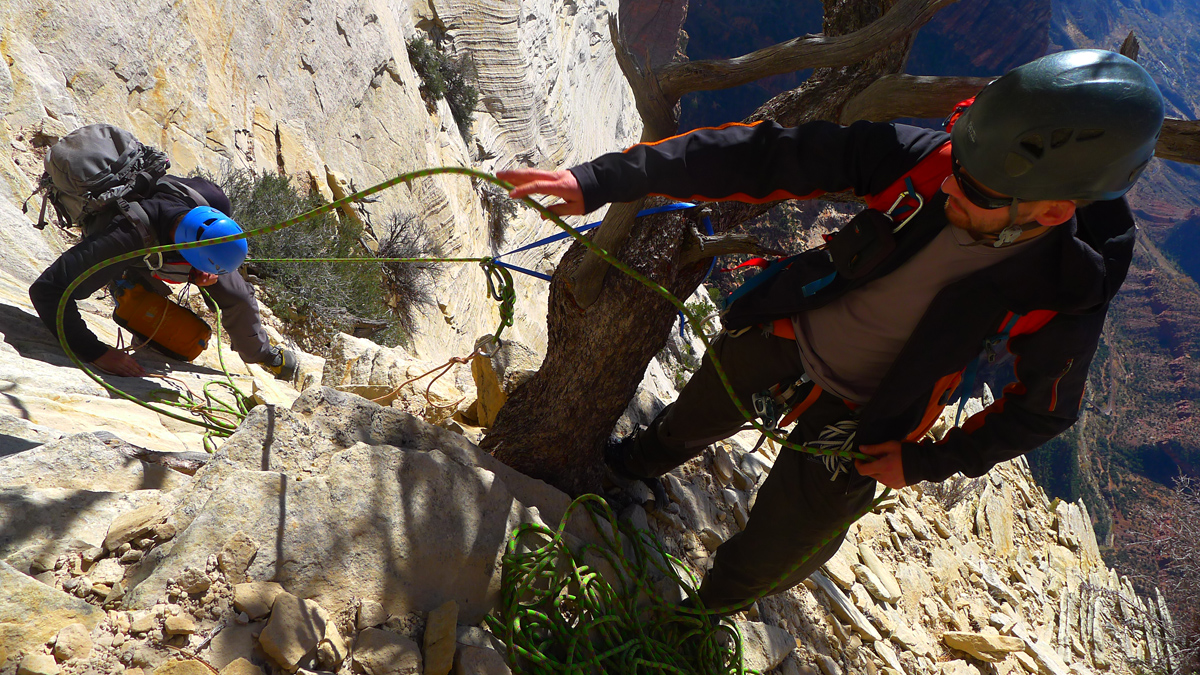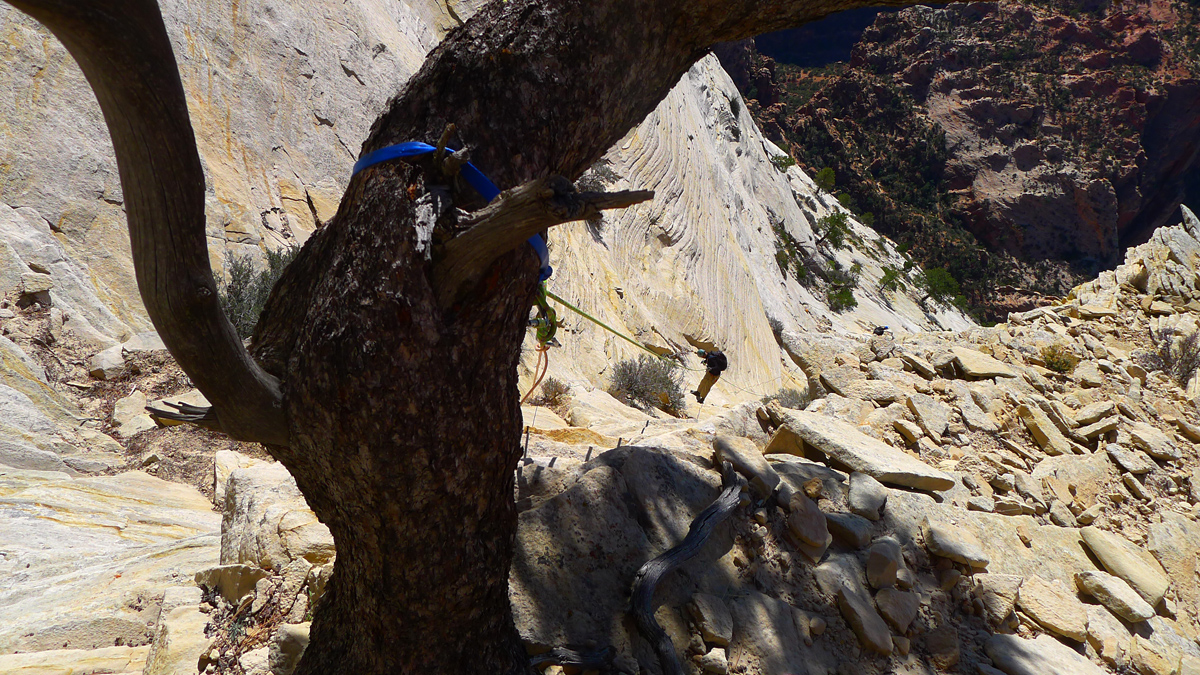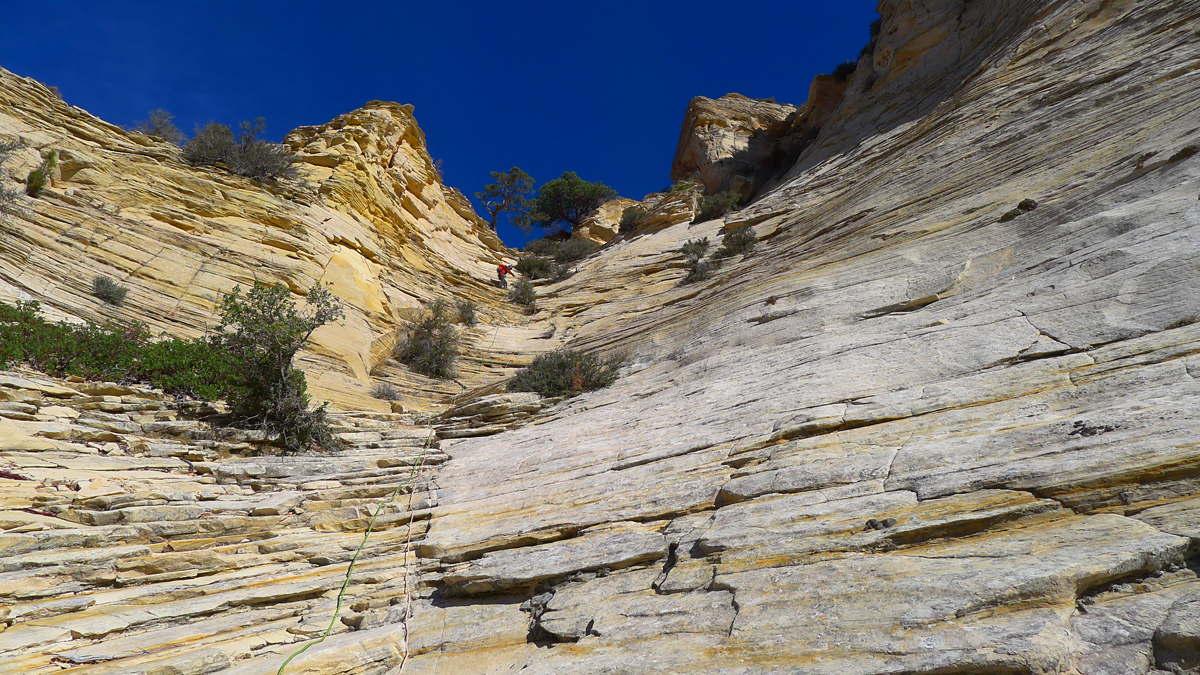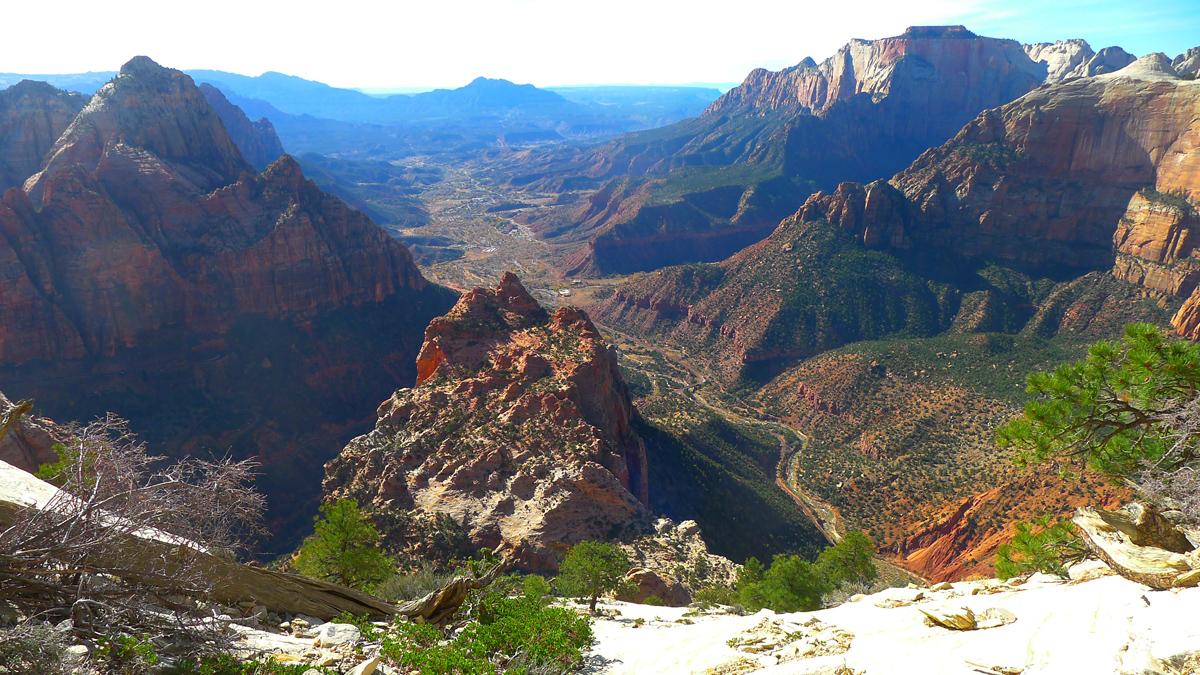 View down Zion Canyon to Springdale.
Look, I can stuff this rope with my eyes shut!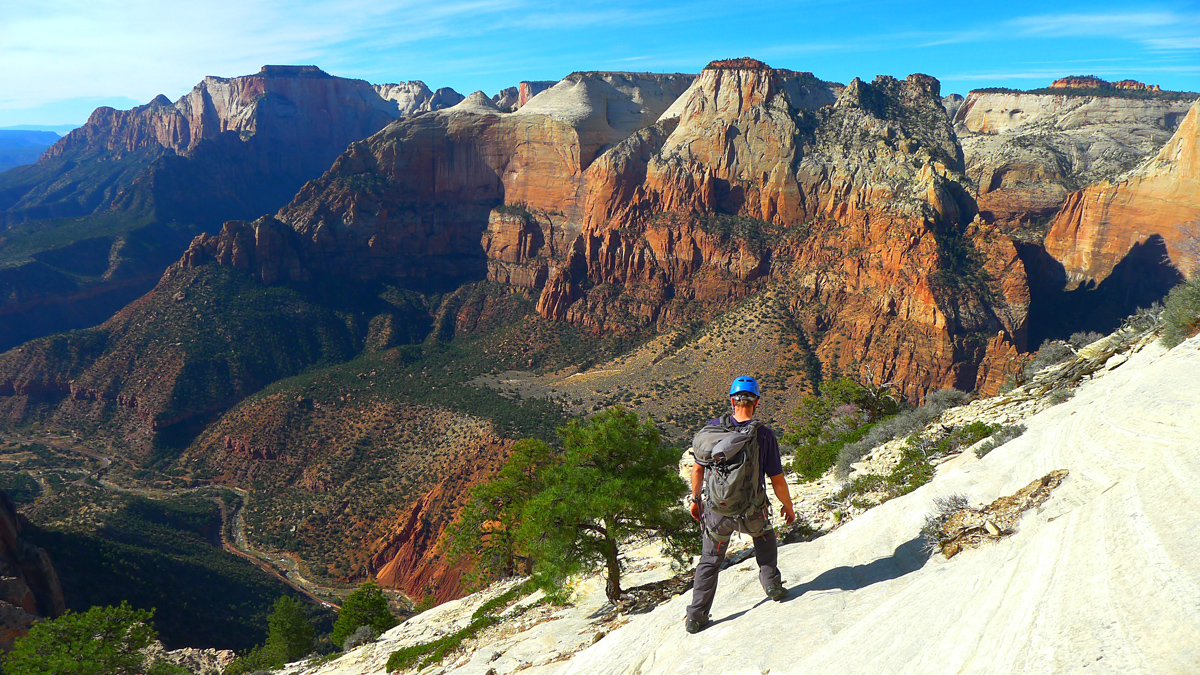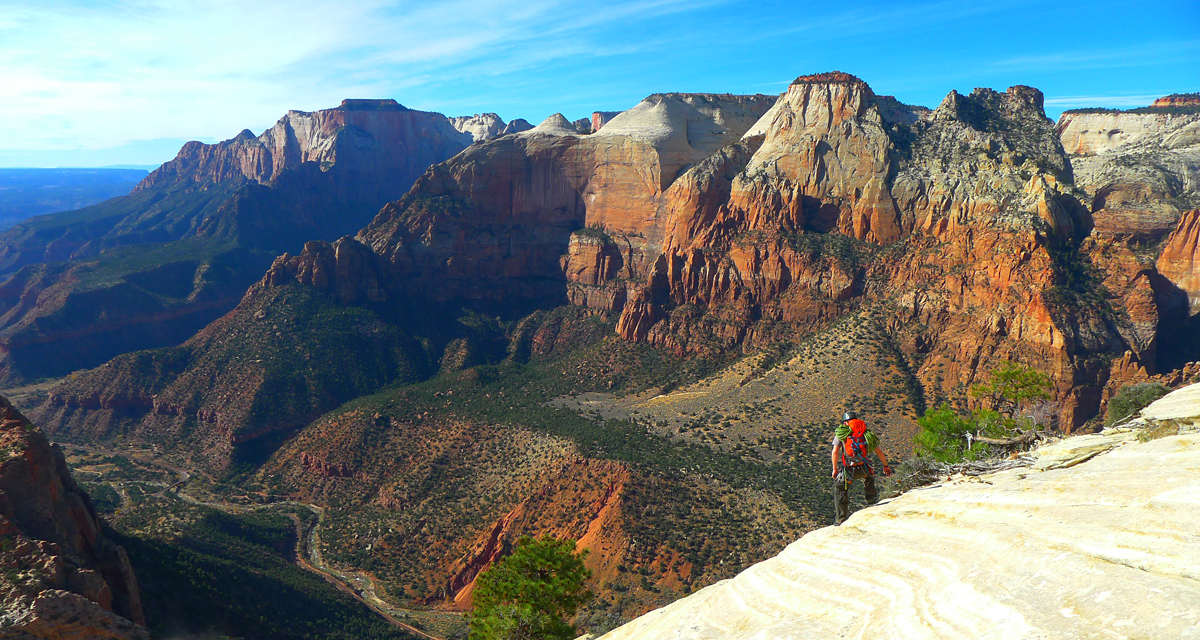 Crabwalking is in high fashion today.
Reversing a traverse near the red/white transition down low.
The north face of The East Temple.
Parting shot of Twin Brothers before dropping back into Spry Canyon.
How's that for timimg!
Amazing light on this wall ensured the familiar descent was still memorable.