Peak Climbed: UN 4,580

Peak Height: 4,580'

Route: West Slopes

Difficulty: Class 3

Location: Mexican Hat, Utah

Trailhead: dirt road 1/2 mile west

Mileage & Gain: 1.5 mi & 360 ft RT

Date Climbed: October 20, 2019


This unnamed summit is situated on the banks of the San Juan River 3/4 of a mile southeast of the iconic Mexican Hat Rock. It's a great little hike requiring little effort but not a total gimmie. Some routefinding is required to find a way through the cliff band that guards the summit plateau. One is rewarded with fantastic views of the San Juan River, Mexican Hat Rock, and the beautiful bands of Raplee Ridge to the east.
Mark and I strolled to the top on a lazy afternoon after spending the morning visiting Battleship Rock in nearby Valley of the Gods. On the way out I was treated to a fiery sunset on Mexican Hat.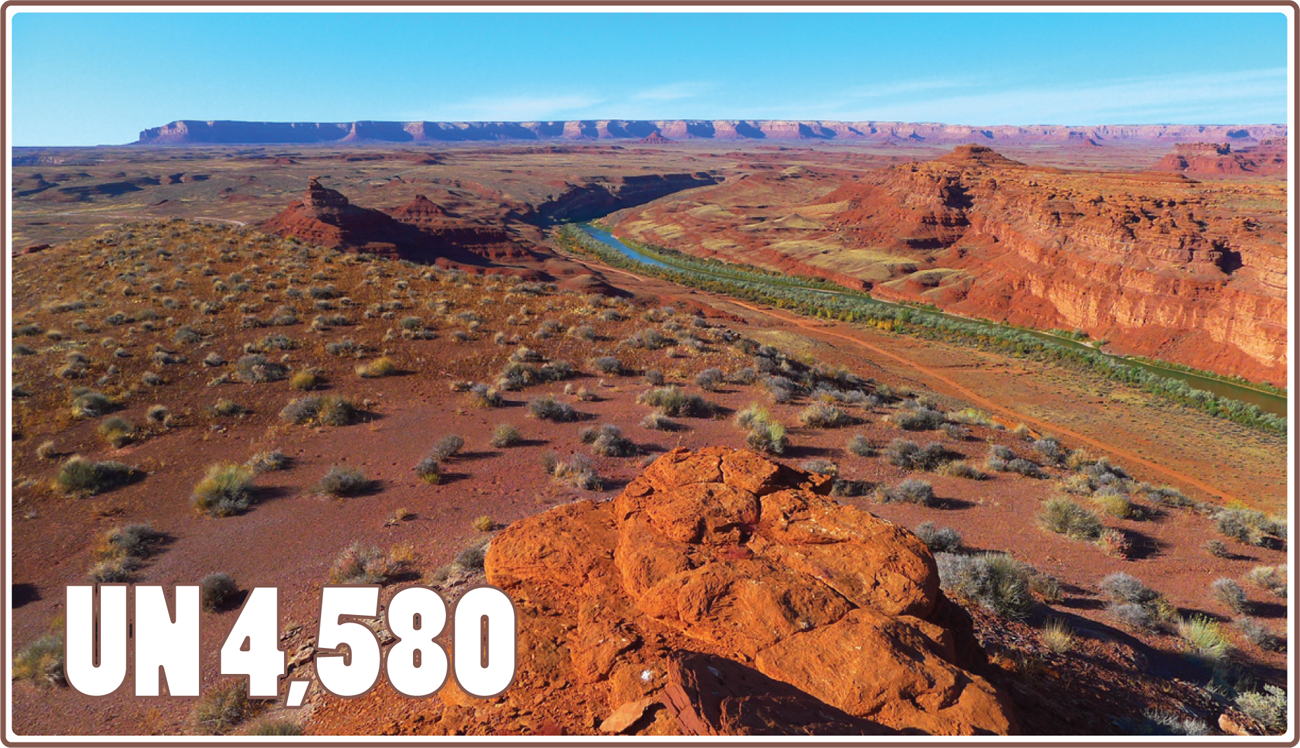 ---