Peak Climbed: West Spanish Peak

Peak Height: 13,626'

Route: SW Ridge

Difficulty: Class 2

Location: Sangre de Cristo Mountains, Colorado

Trailhead: Cordova Pass winter closure

Mileage & Gain: 14 mi & 3,800 ft RT

Date Climbed: January 26, 2020


West Spanish Peak is the higher of a pair of isolated and very prominent peaks situated less than 30 miles north of the Colorado - New Mexico border. It rises more than 6,000 feet from the surrounding floor and is also the easternmost peak in the US higher than 4,000 meters. The igneous intrusions known as East and West Spanish Peaks have been landmarks since the earliest times and cannot be missed from I-25.
In the summer West Spanish Peak is a fairly short but steep six mile round trip hike from Cordova Pass. Winter maintenance ends about 4 miles below the pass, adding 8 miles to the round trip. I more or less followed the summer route but stayed high over rolling terrain, gaining and losing some elevation instead of trying to follow the buried West Peak Trail which would have required side-hilling in deeper snow. I paid the price above treeline for such bare slopes - a biting wind.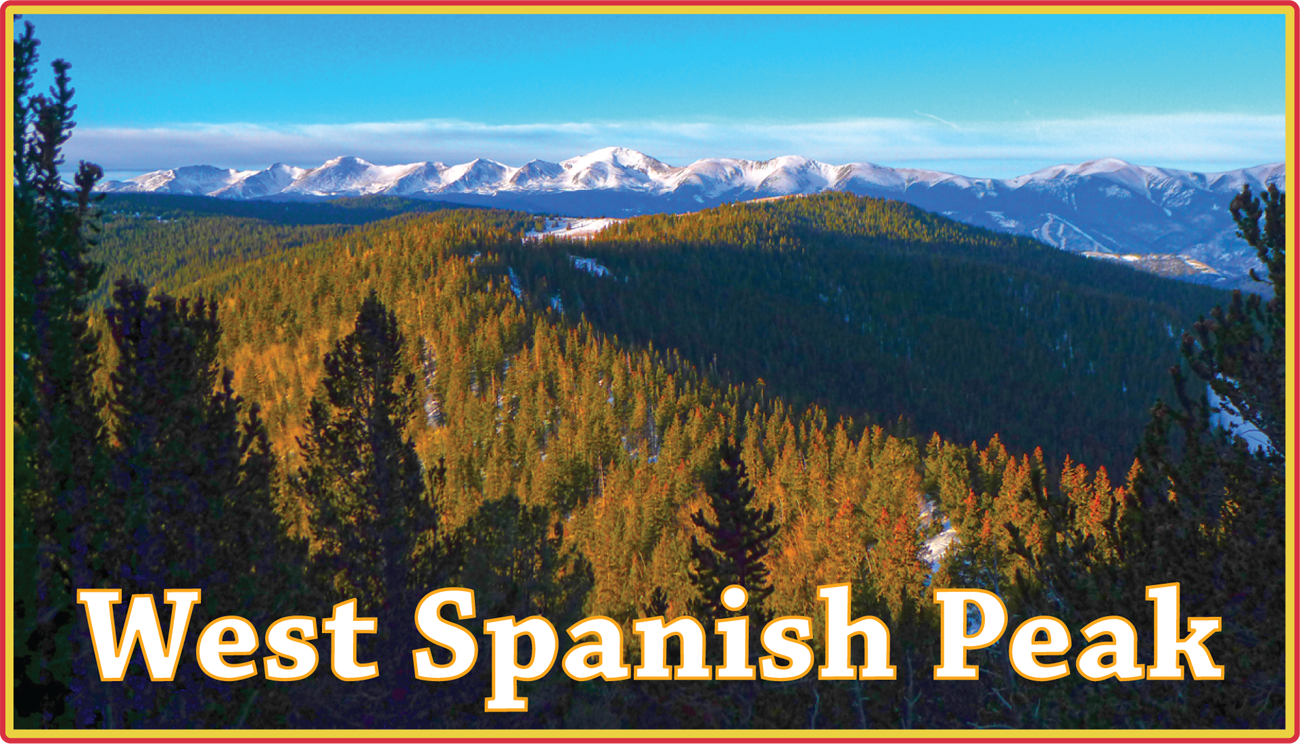 ---