Twin Peaks
August 1, 2009
A half day climb to a seldom visited summit with a very old register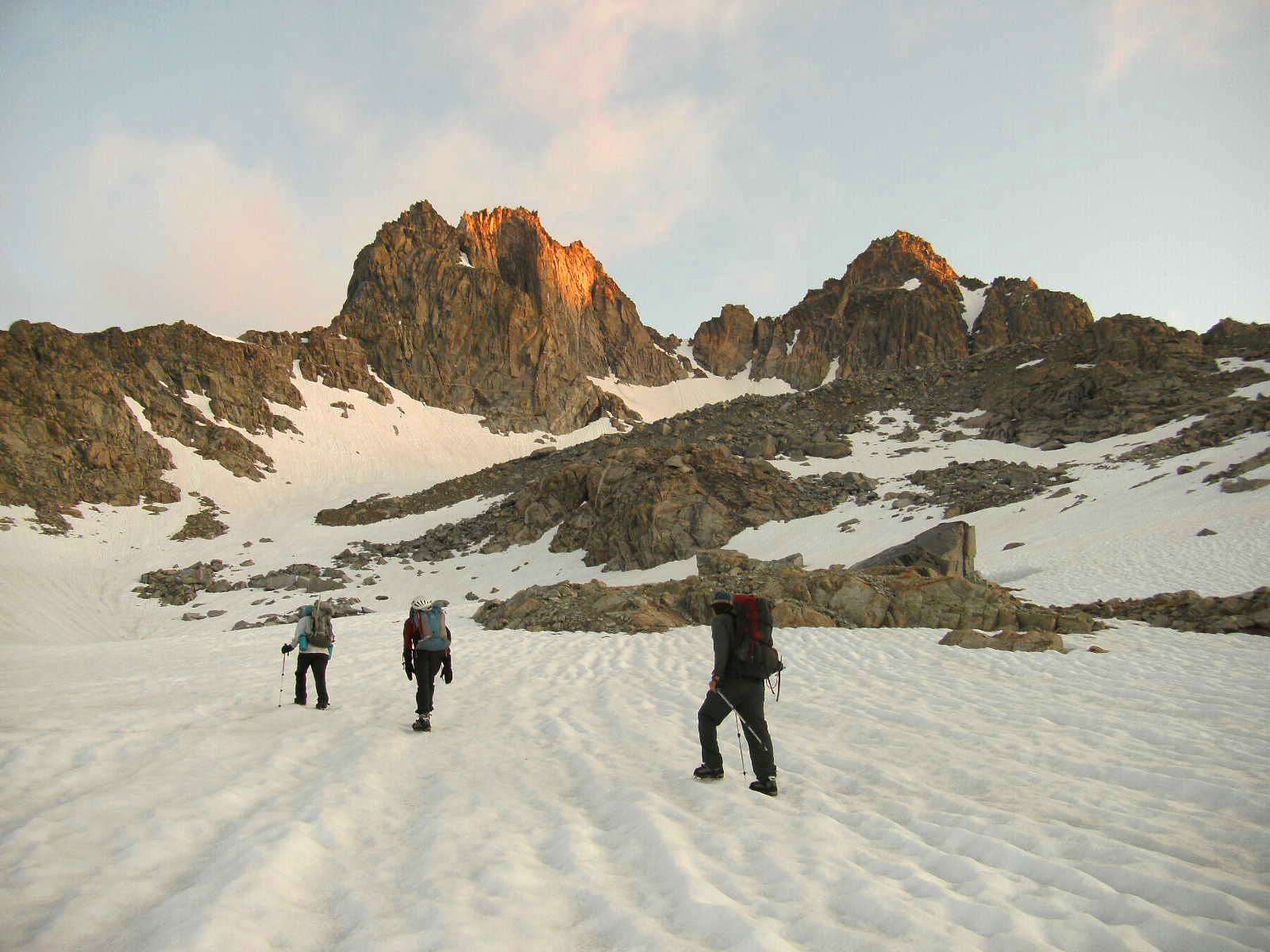 Twin Peak at sunrise
Teresa leads the way toward Twin Peaks at sunrise. Our route takes us up snow to the saddle between the two. We're not sure which summit is higher.
Approach from Titcomb Basin
The approach to Twin Peaks from Titcomb Basin is all on easy snow.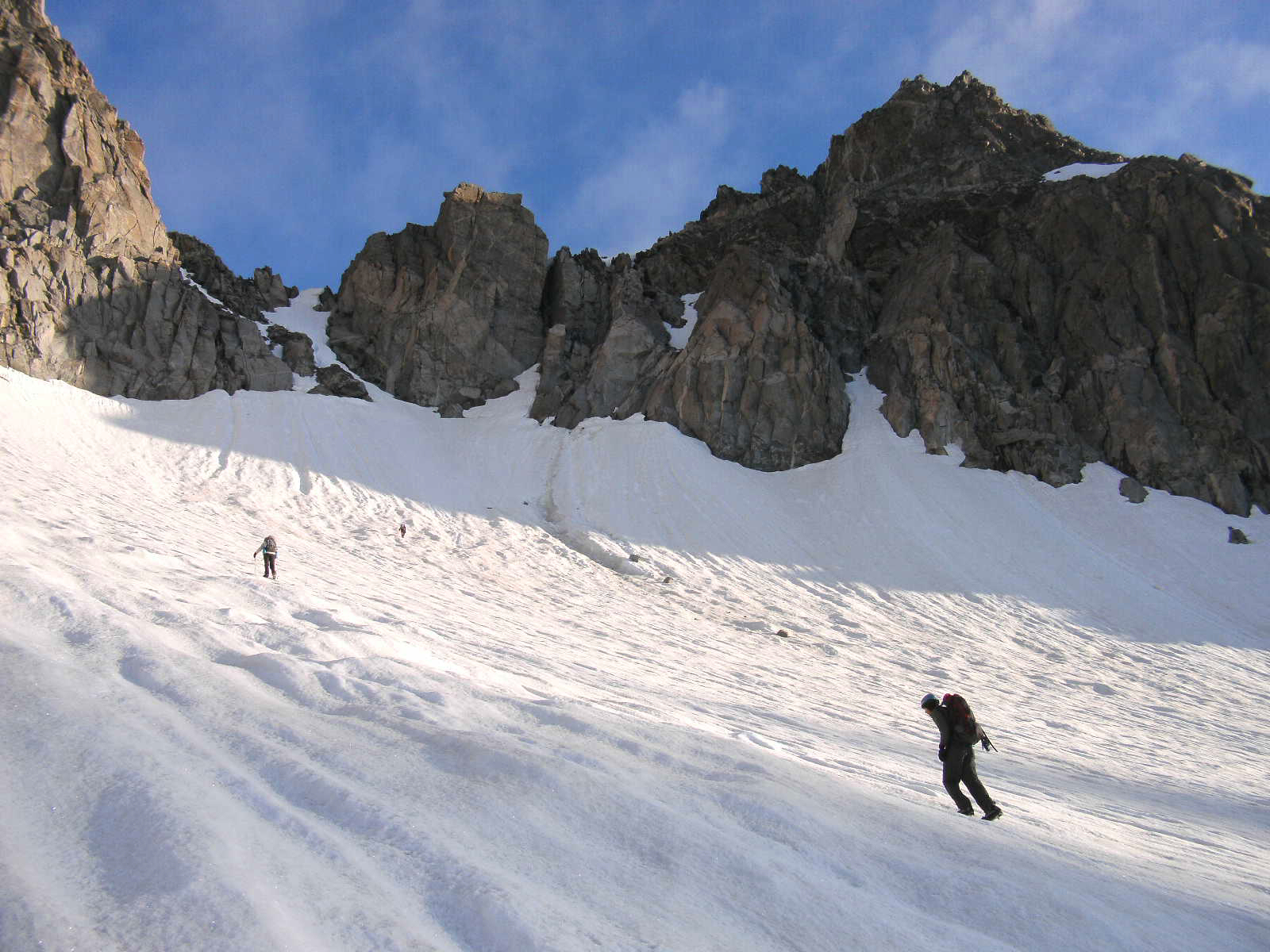 Heading for the saddle
Heading for the steep, narrow snowfield that leads to the saddle between the two summits of Twin Peaks. The short, several hundred foot stretch near the top was steep, extremely hard snow and I was a little uneasy without the security of a rope.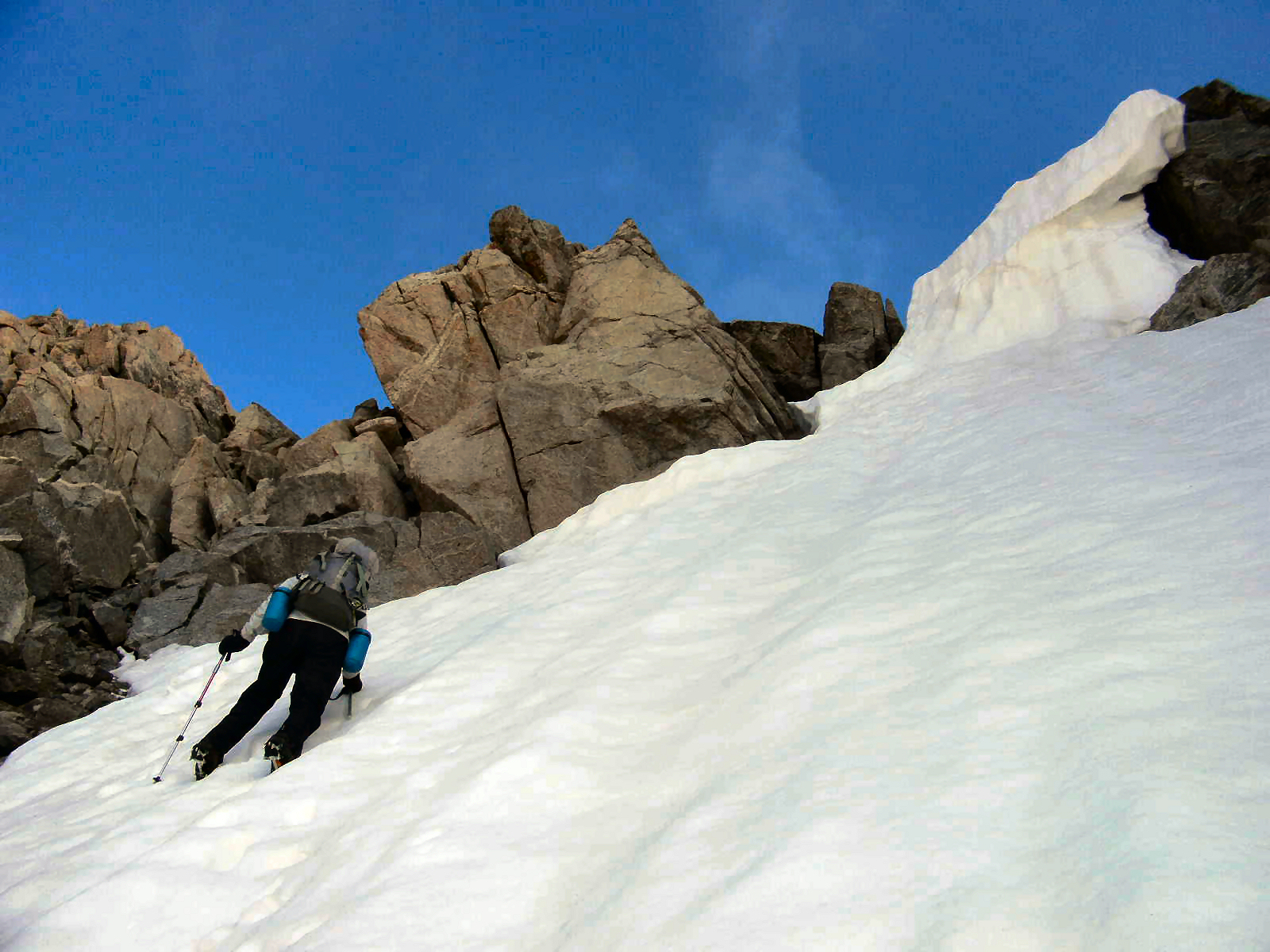 Topping out near the saddle
Teresa exiting the steep snowfield. From here it took a short scramble with a couple of stiff 4th class moves to reach the saddle.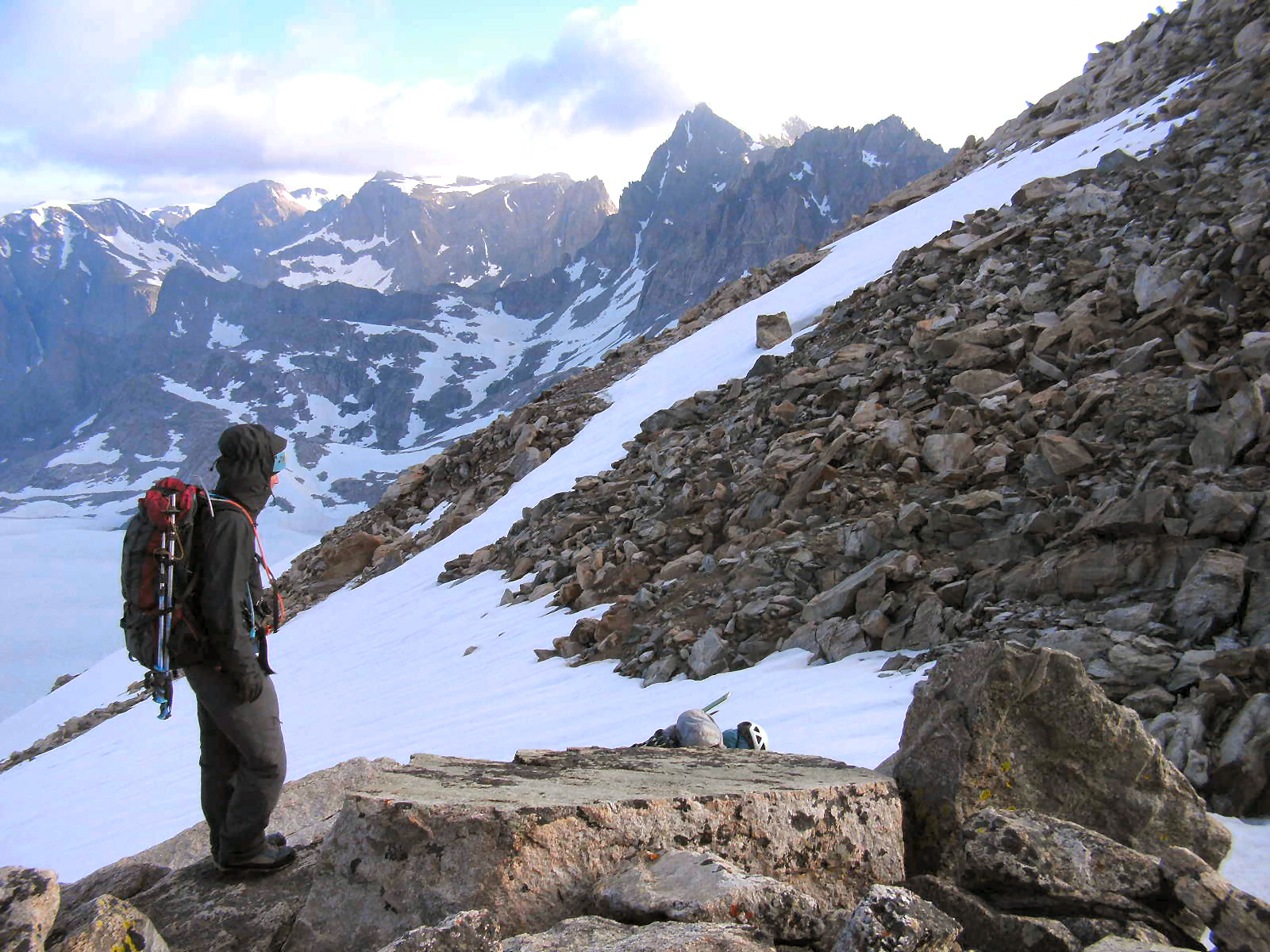 Heading for the east summit
Once we reached the saddle we headed for the eastern summit first. It ended up being an easy scramble with barely a 3rd class move.

West summit
The western summit looks very impressive from the eastern summit.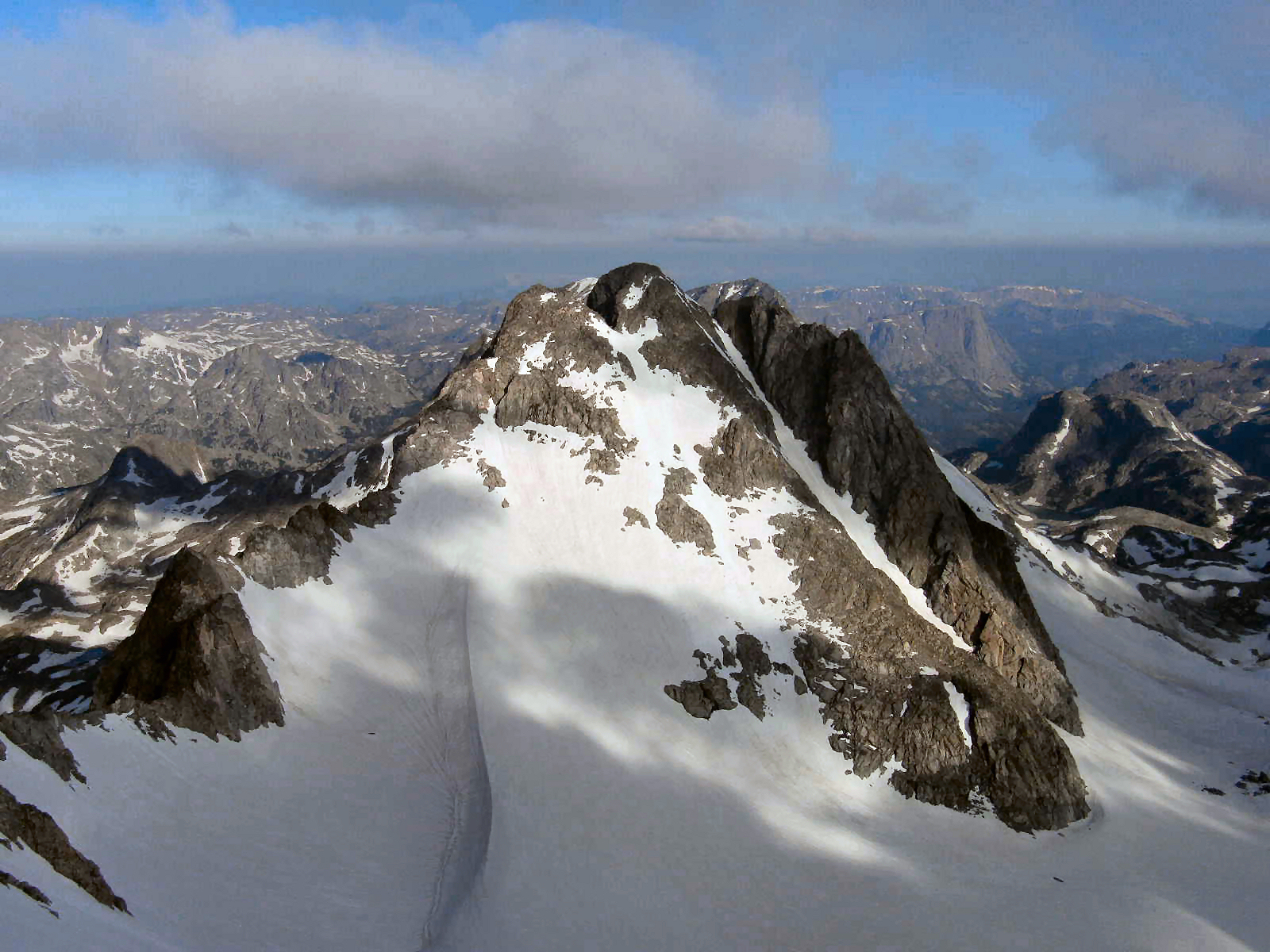 Split Mountain
Split Mountain lies to the northwest of Twin Peaks. The obvious couloir on the right splits the northeast face.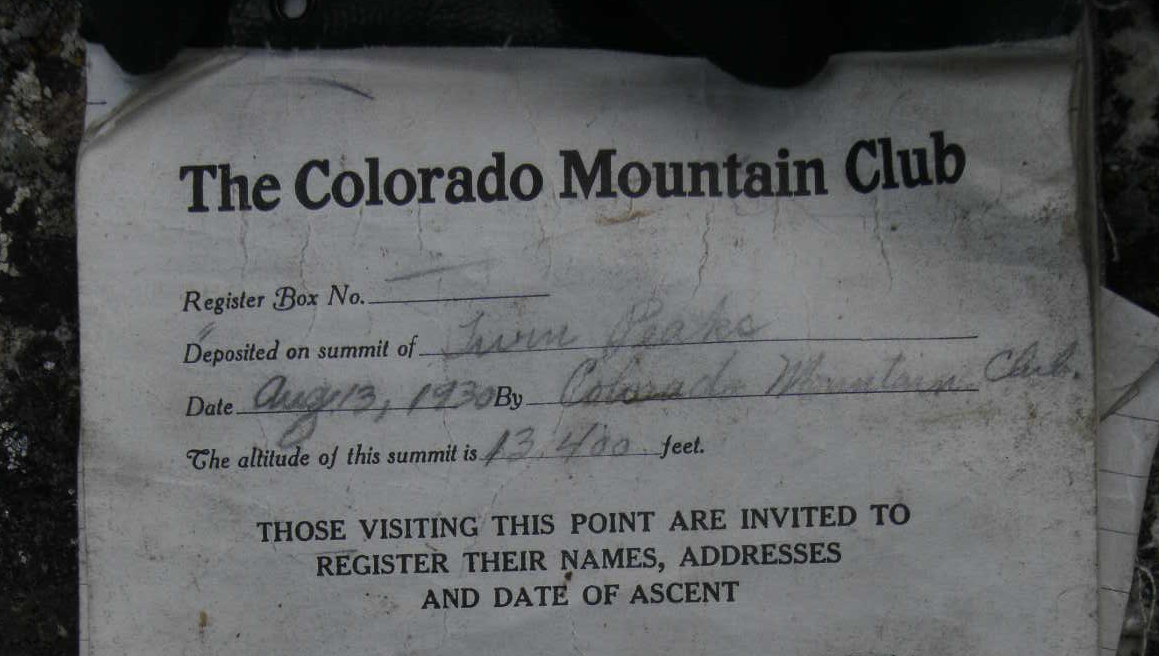 Old CMC register
On top of the eastern summit we were treated to a very old register left by the Colorado Mountain Club in 1930! There were only 20-30 signatures in it if I remember correctly.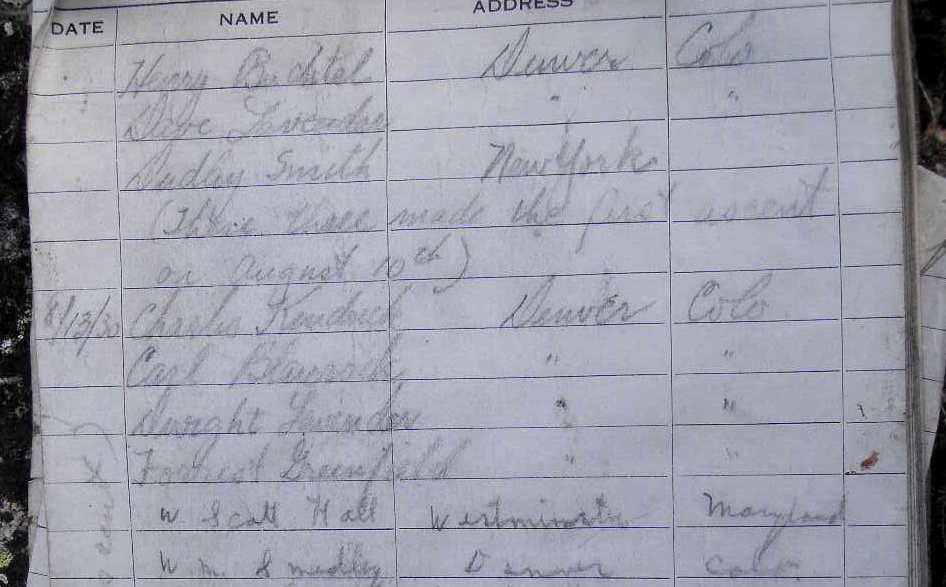 Legendary Colorado climbers
Among the names of the CMC party were legendary Carl Blaurock and Dwight Lavender!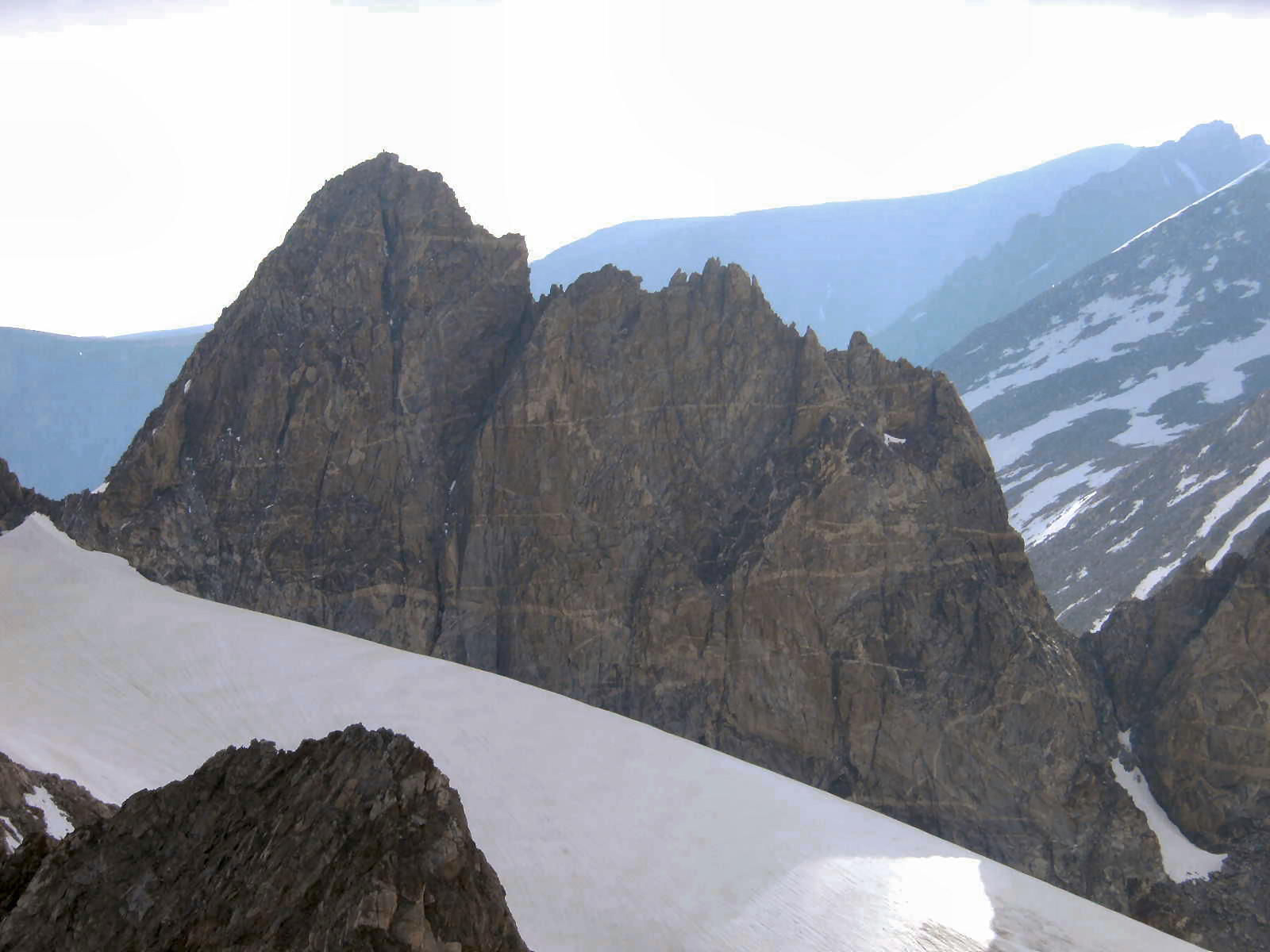 The Sphinx
The Sphinx as seen from the eastern summit of Twin Peaks. We climbed the west ridge (on the left) the day before.
On the east summit
Dominic on the east summit. The two large peaks in the background are American Legion Peak (left) and Henderson Peak (right). The lower peak in from of them is Winifred Peak.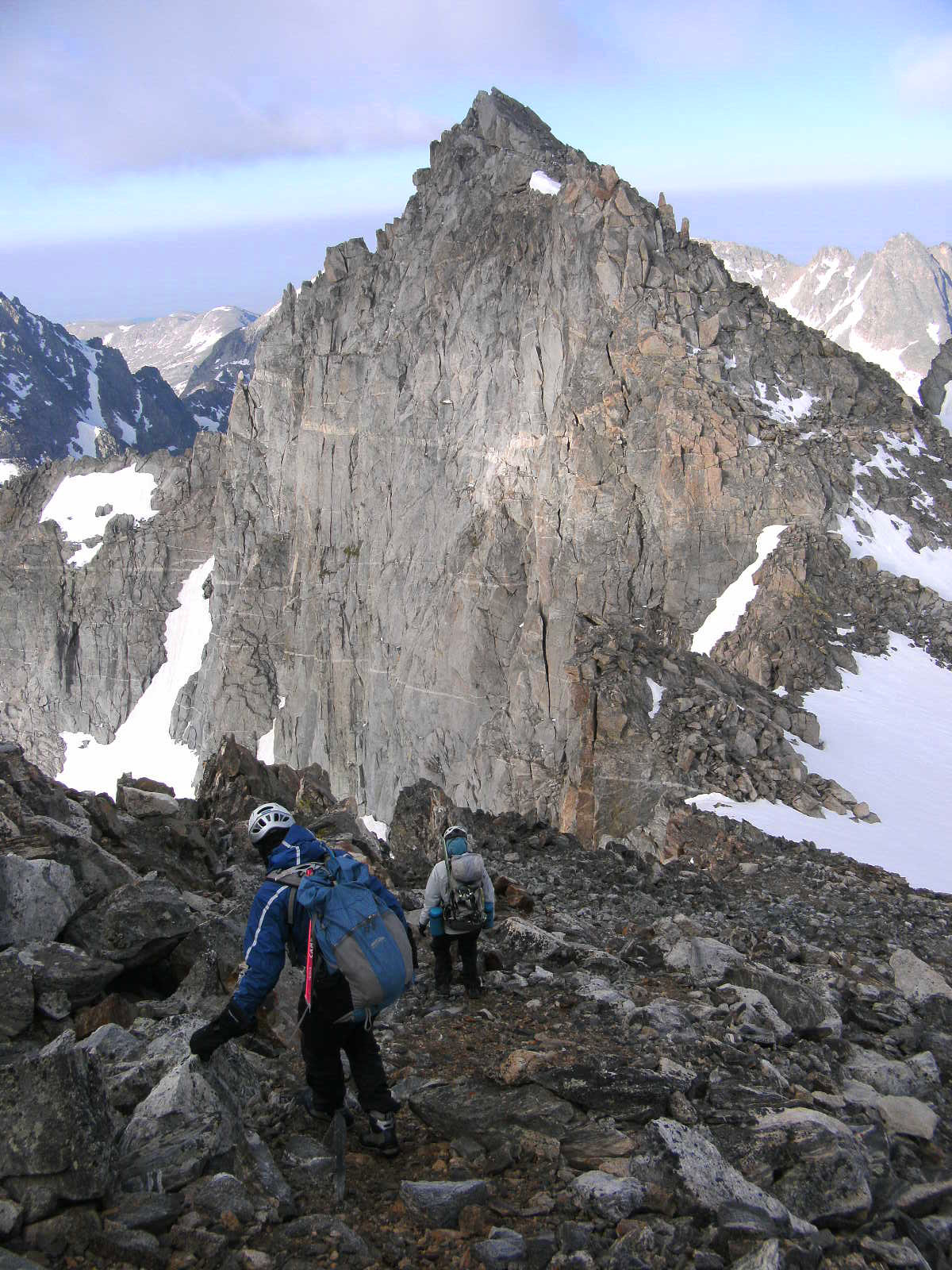 Descending from the east summit
Teresa and Adam descending from the east summit. Since it wasn't clear which summit was higher we climbed them both. The western summit was a much tougher scramble but a rope wasn't necessary.
Climbing to the west summit
Teresa and Dominic working their way up toward the western summit.
East summit
Looking back at the eastern summit from near the saddle between the two. Mount Woodrow Wilson can be seen in the background.
On the west summit
Adam doing a victory pose on the western summit of Twin Peaks.
Descent
Dominic and Adam begin the steep snow descent from just below the saddle. They were comfortable downclimbing but Teresa and I preferred to have a rope. It turned out that the snow had softened considerably since our ascent and it was a lot more comfortable than I expected.