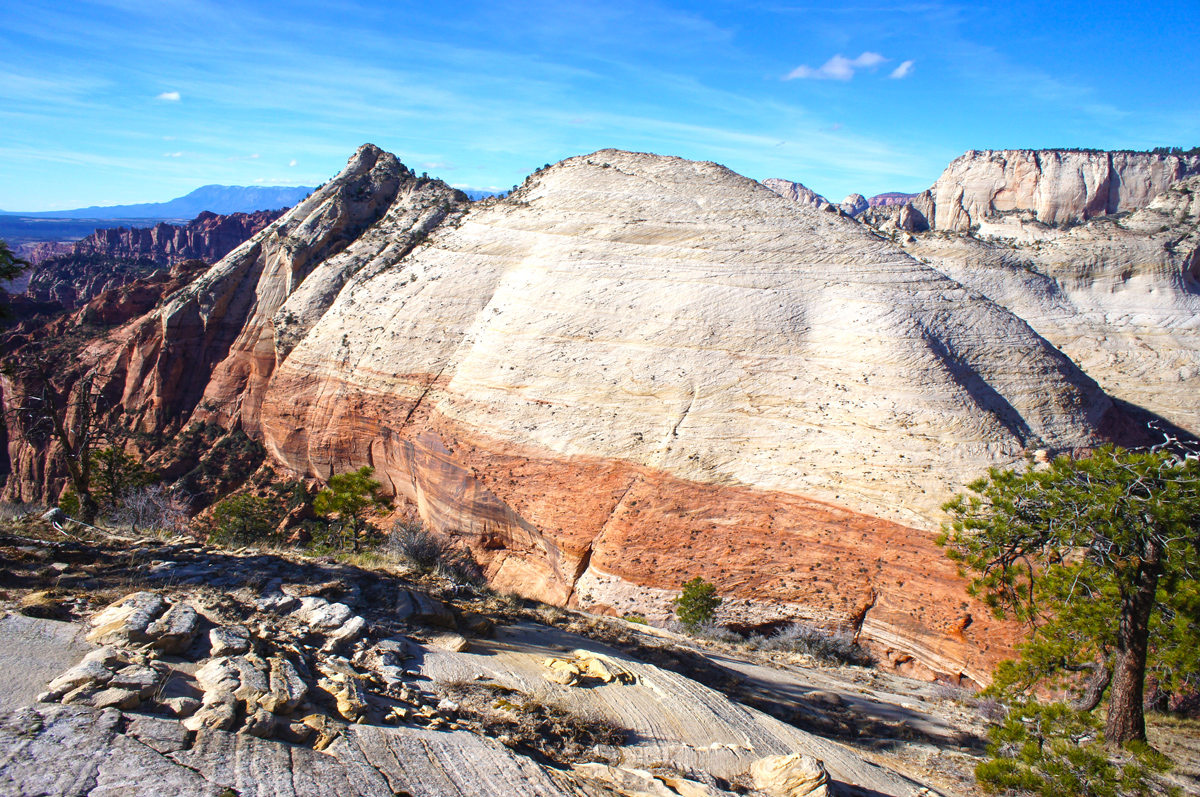 Zion National Park, Utah
RT Stats: ~ 16.5 miles & 4,800 feet
Difficulty: Chossy 4th Class
I first set eyes on this rather stunning, unnamed summit a year ago during a backpacking trip deep into Zion's backcountry. The beauty of its long, flowing northeast ridge captured my stare from the top of "Emerald Peak" and naturally I longed to discover whether it could be climbed or not.
A few days later we found success on two of its close neighbors but time ran out and we had to forego exploring what CP later dubbed "Rabbit Ears".
On this, our 6th annual trip to Zion for the Thanksgiving holiday, it was finally time to go pay good ol' "Rabbit Ears" a visit. With an estimated 50-60% chance of success, we crossed our fingers and committed to the long, now familiar slog to its remote home. And our reward was the summit!
Hoodoos as far as the eye can see. Our journey today requires miles & miles of travel through Zion's rough backcountry.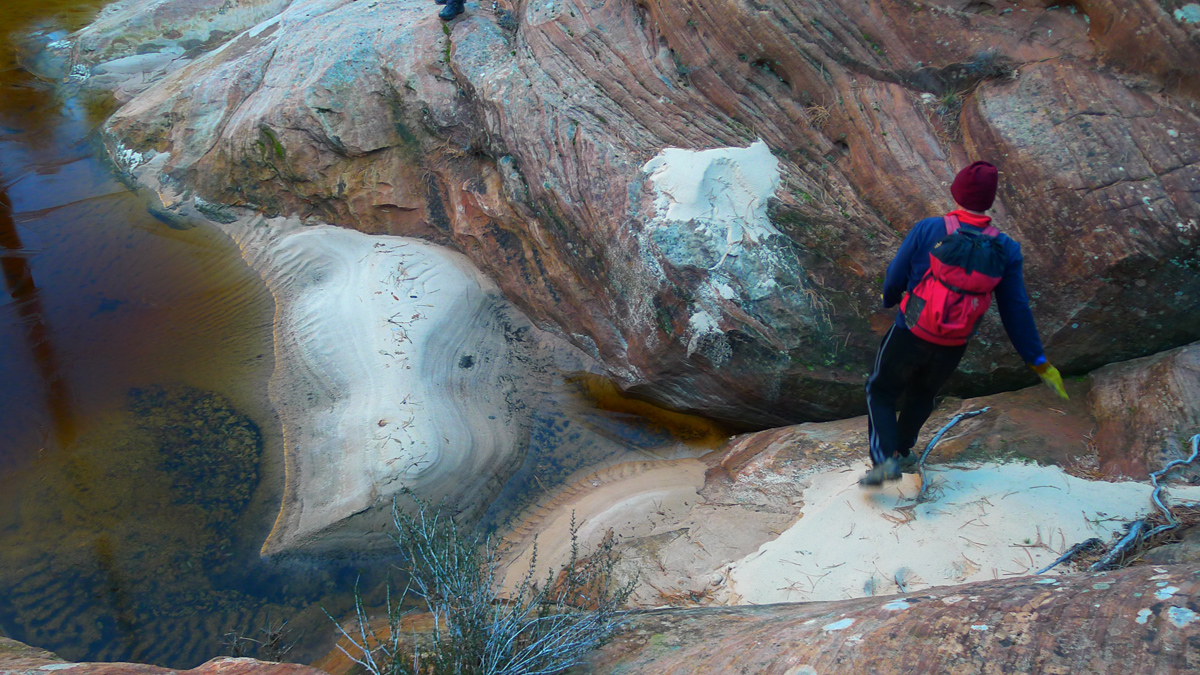 Site of the famous
elkhorn pass
.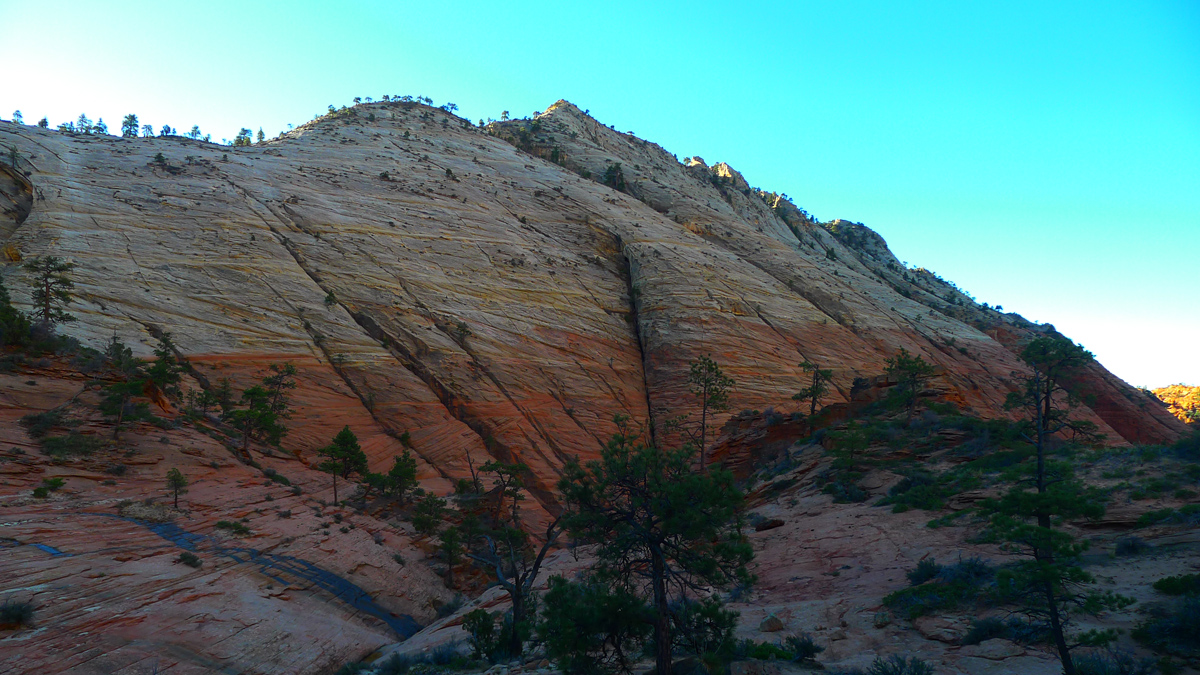 "West Elkhorn Peak". Climbed (and named) by Dom, CP, Bryan, James & I exactly
one year and six days ago
.
Elkhorn Peaks and connecting saddle guarded by steep slickrock.
"East Elkhorn Peak", so named because we found an antler on the approach and carried it to the summit.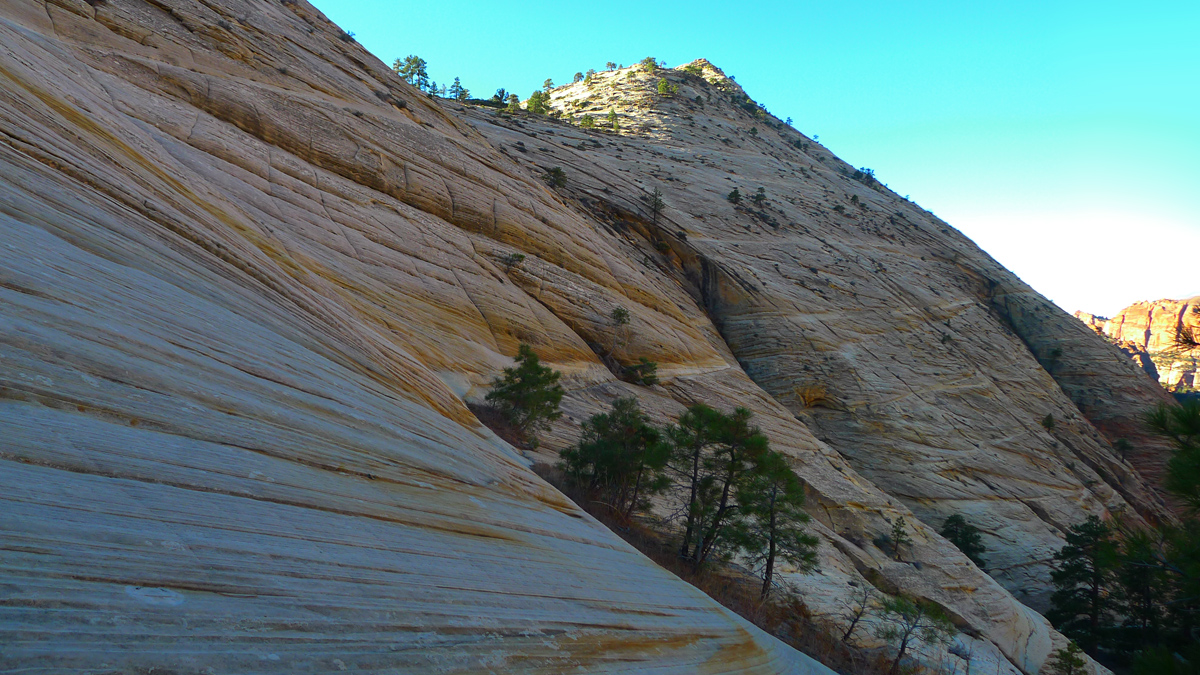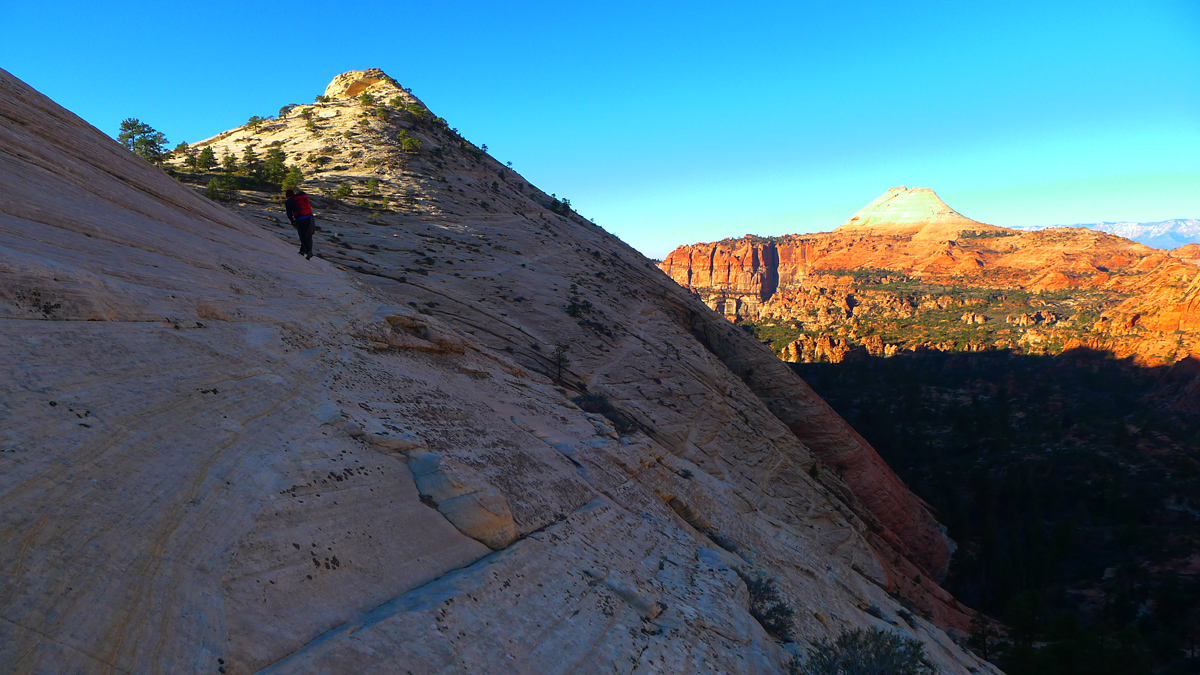 South Guardian Angel pops into view.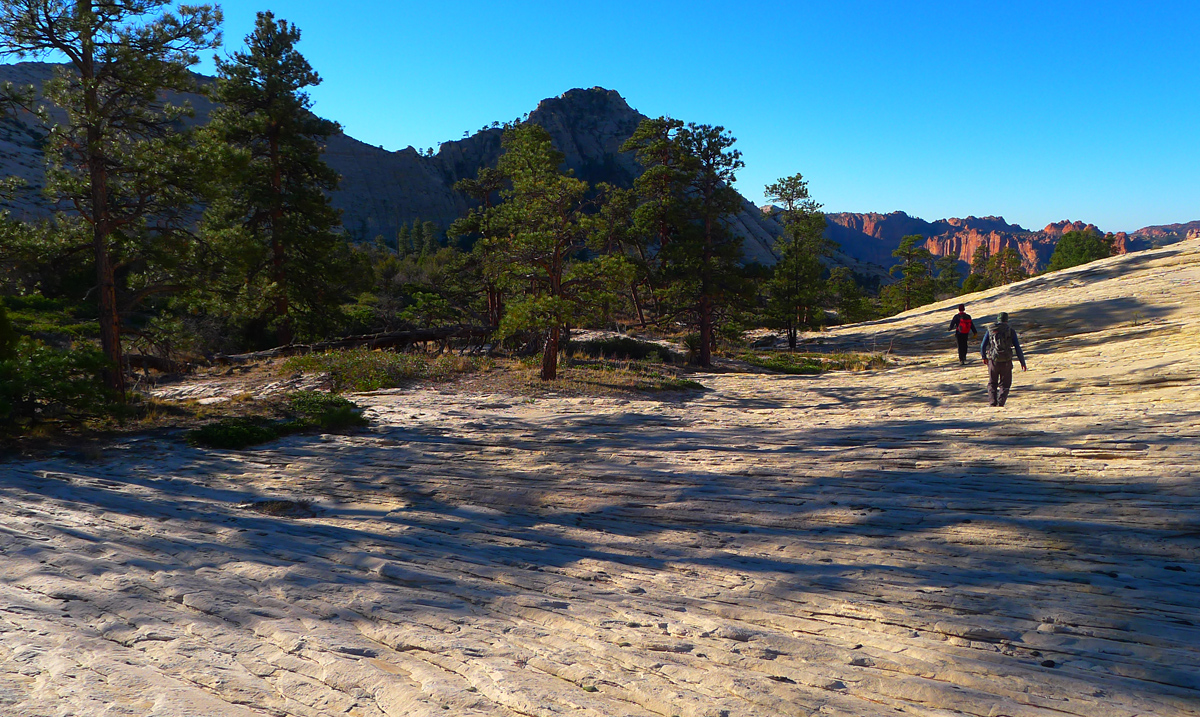 Our objective is finally in sight.
A trio of steep buttresses; pick your poison.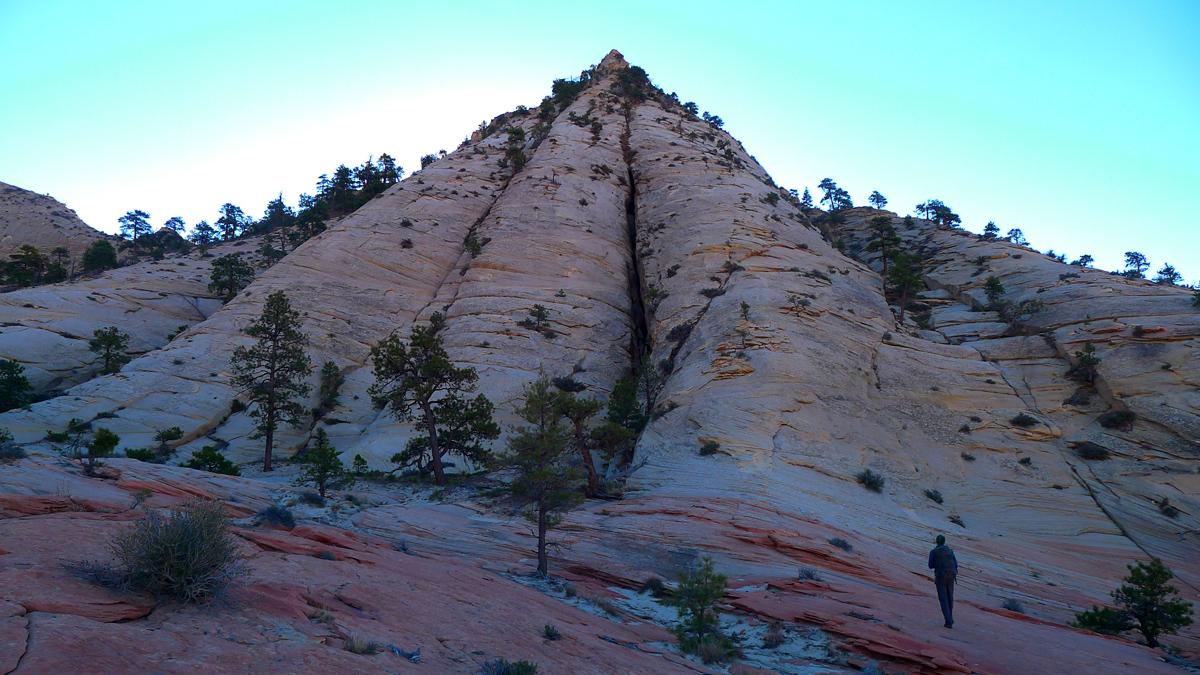 We'll go with #3.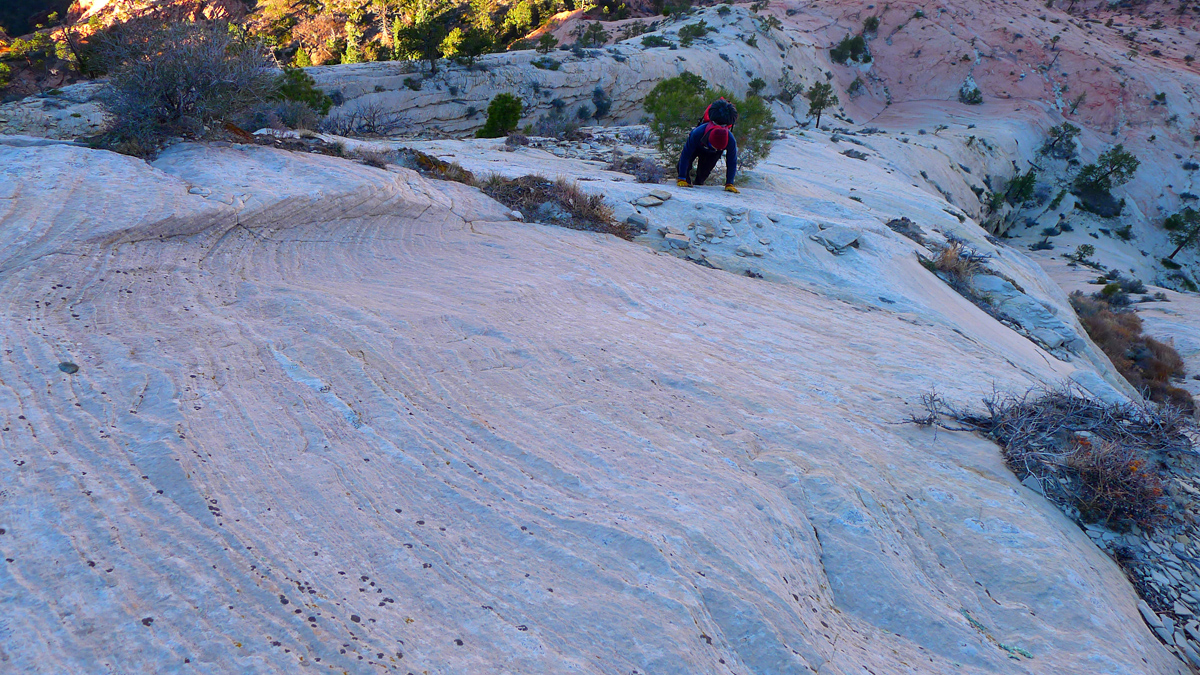 The scramble remains reasonable all the way up the buttress.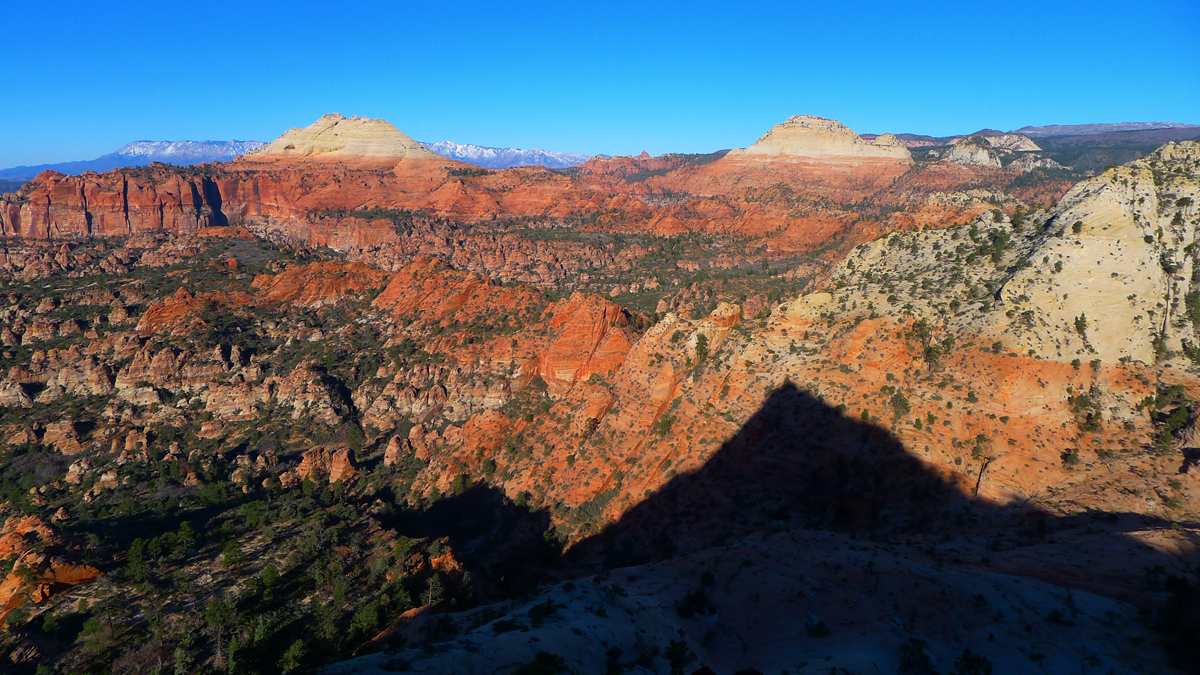 The Guardian Angels and the shadow of "Rabbit Ears".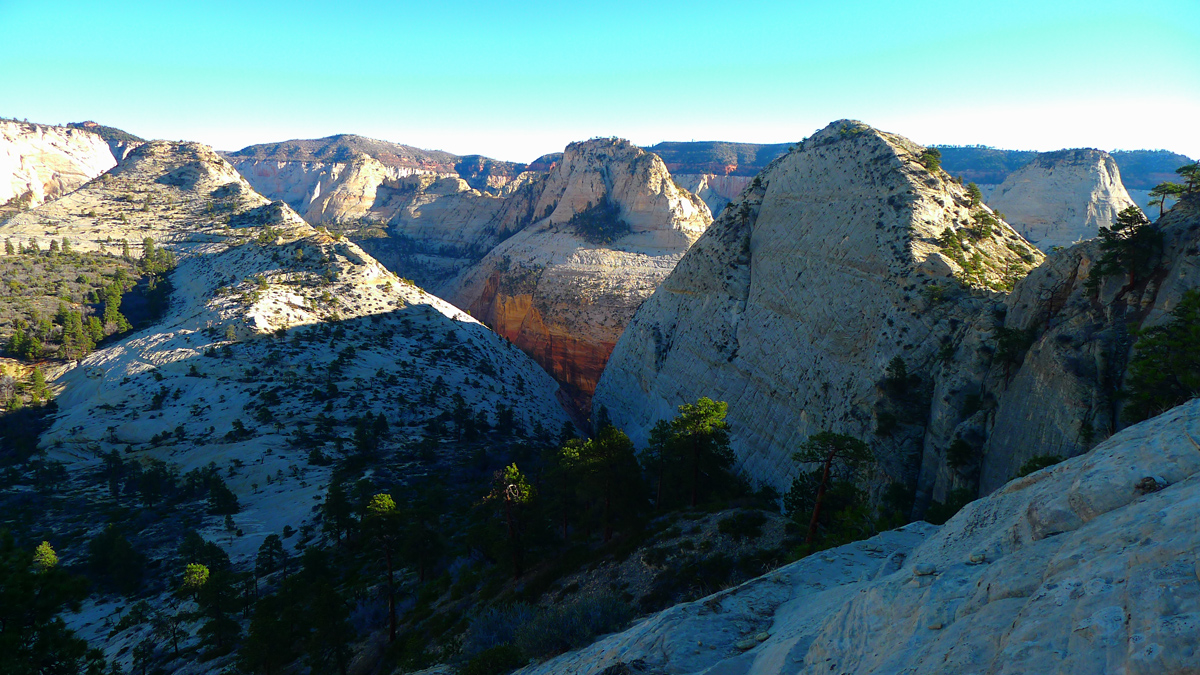 Summits, climbed and unclimbed.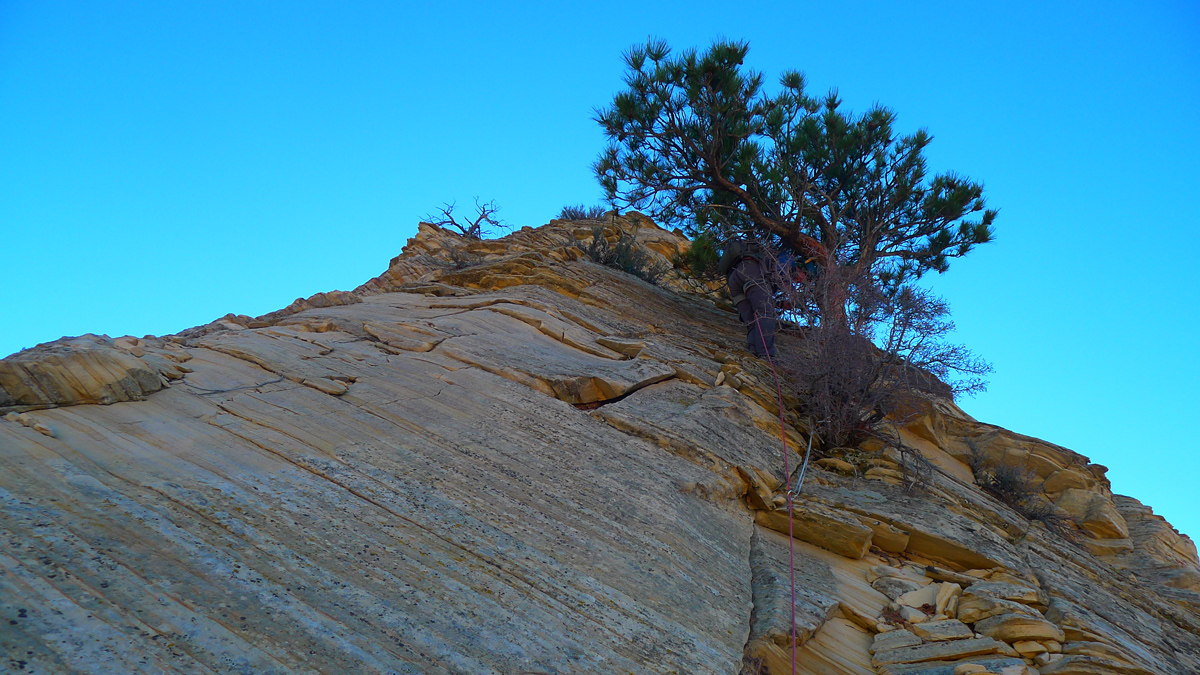 The buttress culiminates in exposed 4th class choss; time to sling some bushes.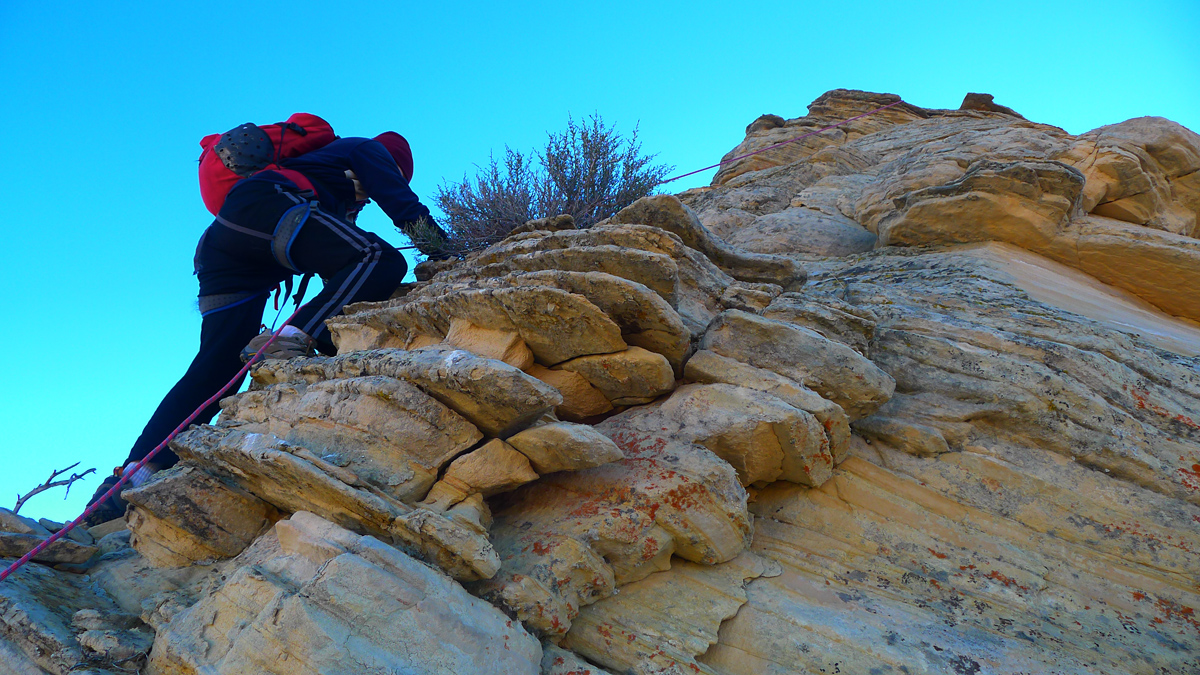 CP & I follow Dom up the summit pitch.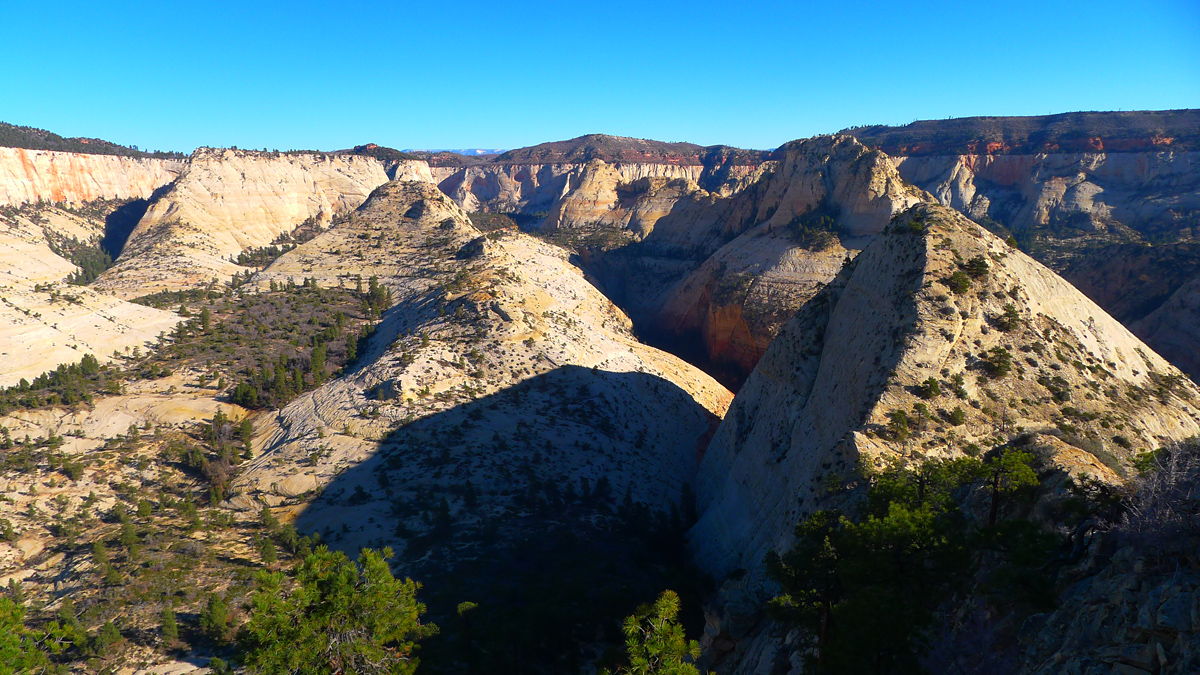 The summit yields incredible views of some wild country.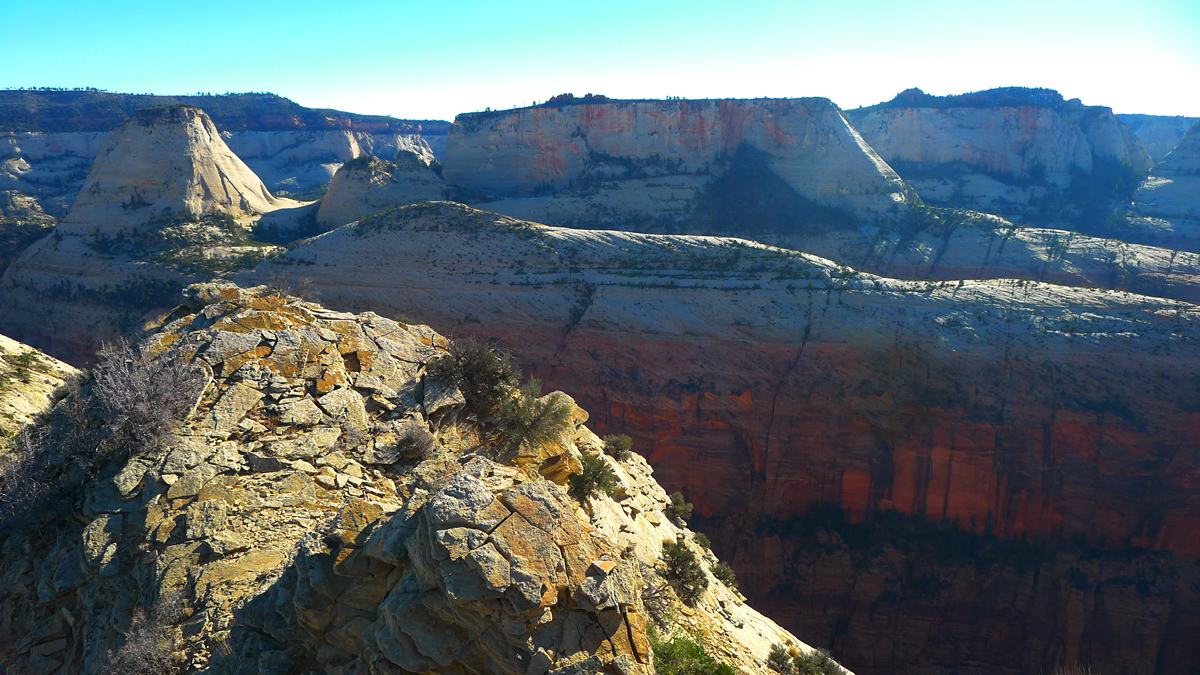 Good memories.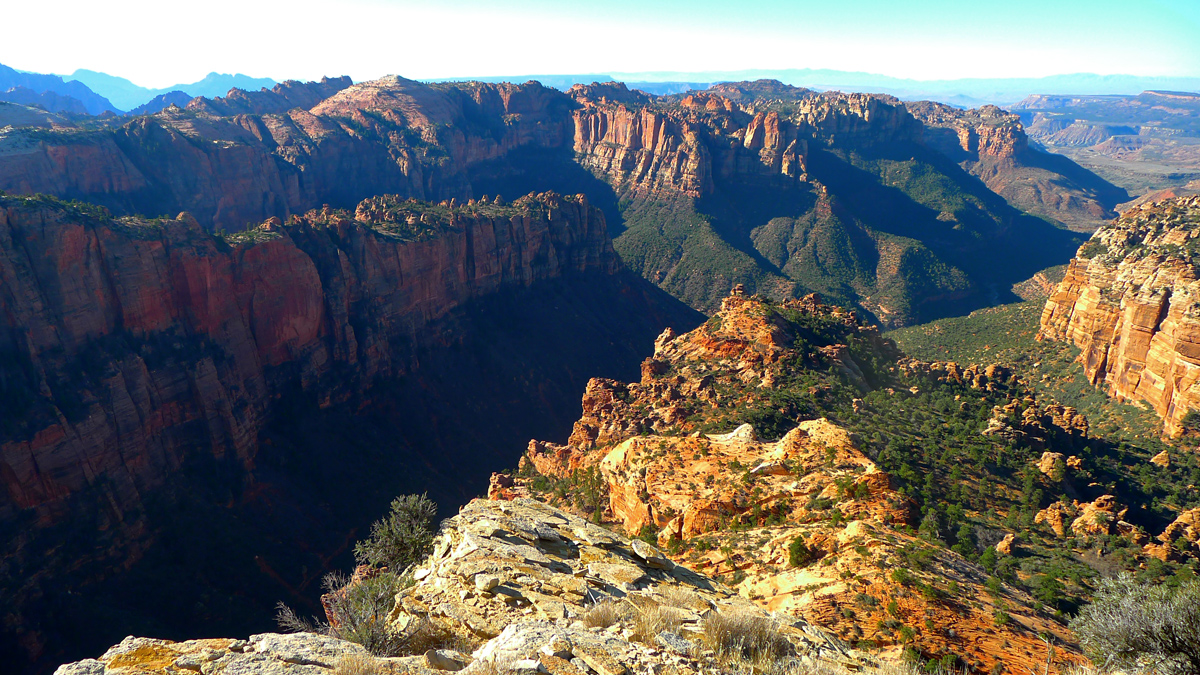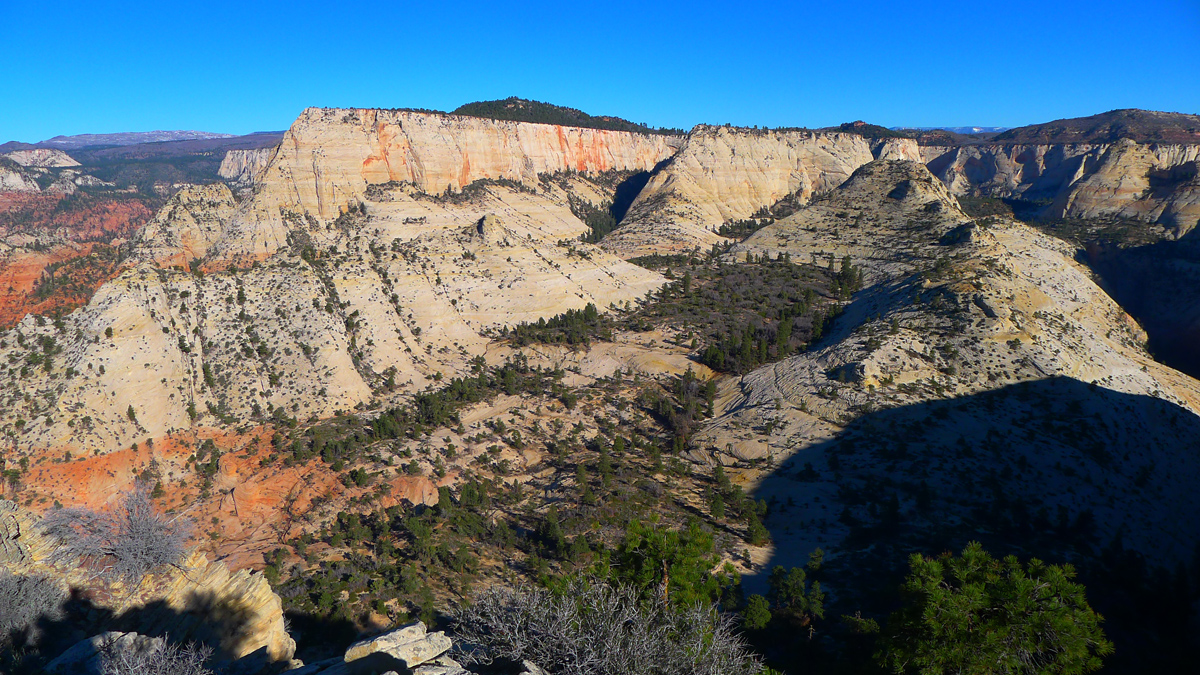 Textbook Zion anchor: bush in non-ideal location. Ugly but it works.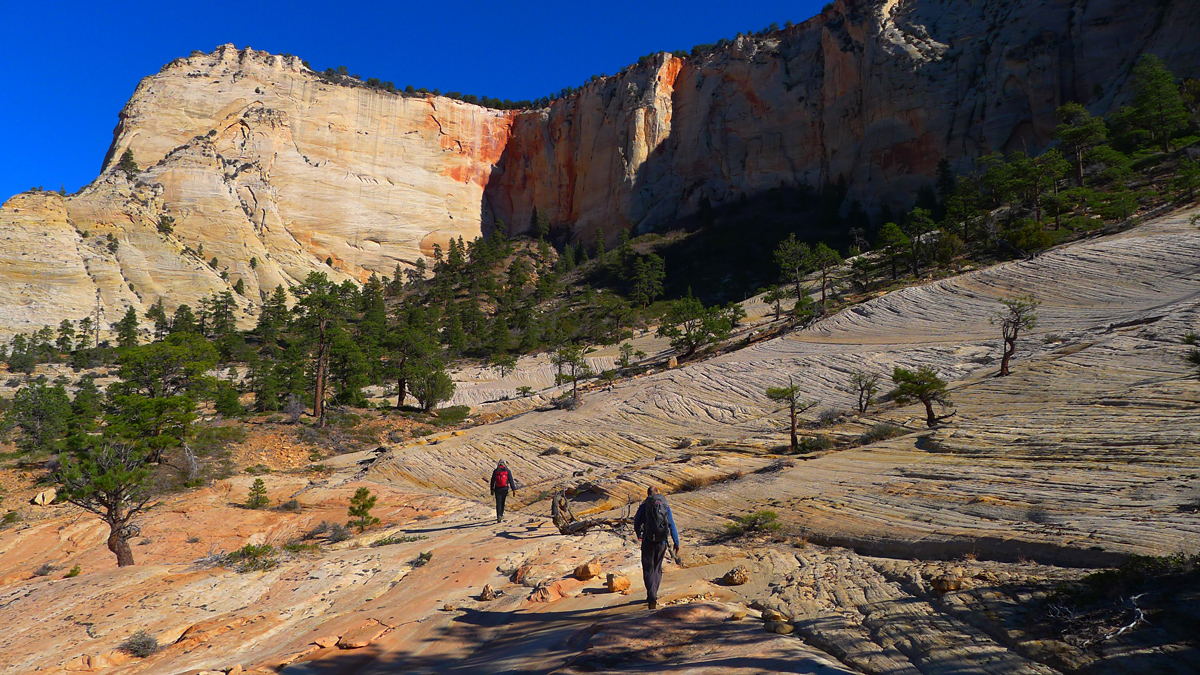 "Rams Peak", climbed with Dom, Dwight & Matthew on
Thanksgiving 2009
.